Drug and Alcohol Rehabs in Dover
There were 5,647 users of crack and/or opiates in the county of Kent from 2016 to 2017. [1]
The number of deaths related to drug poisoning in Dover increased from 5 in 2013 to 19 in 2020. This was the highest number of deaths out of all towns in Kent during this year. [2]
From 2018 to 2019 there were estimated to be 14,587 adults with an alcohol dependency in the county of Kent, which is 1 per every 100 adults. [3]
The percentage of adults who regularly binge drink is estimated to be 17% in the Dover district, which is below the 20.1% average for England.
In 2017, the rate of alcohol-related harm hospital stays was 532.
This is better than the average for England, but the local value increased from 495 in the previous year. [4]
For more information about drug and alcohol rehab in Dover, please contact Rehab Recovery today on 0800 088 66 86.
How Do I Know I Have a Drug or Alcohol Addiction?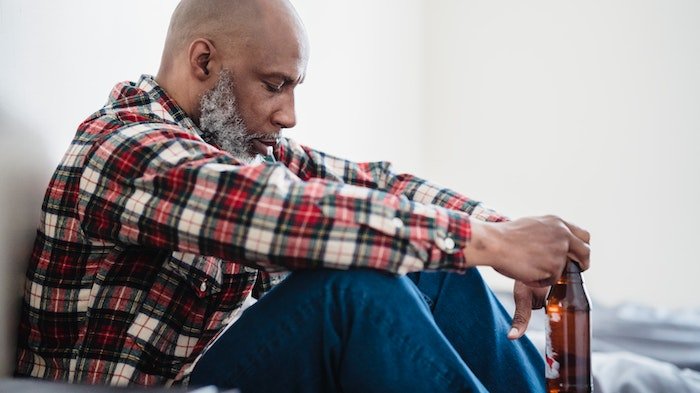 It is common for those suffering from drug or alcohol addiction in Dover to struggle to admit when they have a problem.
This is because they may not be able to accept the issue themselves, as the brain convinces individuals that they must keep taking substances to survive. They may therefore be reluctant to accept help from friends, family, or colleagues.
However, if you are reading this page, it is likely that you are ready to reach out for the help that you need.
If you are unsure whether you or your loved one is suffering from addiction and may benefit from entering rehab in Dover, here are some signs to look out for:
Daily consumption of drugs or alcohol
Tolerance to drugs or alcohol increasing
Hiding things and being secretive
Losing interest in things that used to spark joy
Paranoia
Anxiety and depression
Irritability
Disassociation
Nausea
Changes in behaviour, such as sudden recklessness
Struggles with intimacy and relationships
The CAGE Questionnaire
An effective way of determining the severity of your or your loved one's addiction is by using the CAGE questionnaire.
This is often used by medical professionals and addiction specialists to determine whether an individual should enter rehab in Dover.
The questionnaire consists of 4 questions, which are:
Have you ever thought that you should cut down on your alcohol or drug consumption?
Do you become annoyed as a result of criticism of your drug and alcohol consumption?
Do you experience feelings of guilt about your substance use regularly?
Have you ever used substances such as alcohol or drugs as a morning eye-opener?
When an individual answers yes to 2 or more of these questions, this indicates that they may have a moderate to severe addiction that requires further assessment by an addiction treatment service in Dover.
Why is Drug or Alcohol Rehab in Dover Required?
Whether you have a mild addiction, or a more severe substance dependency, all individuals should begin a treatment programme in Dover sooner rather than later. This is because the longer treatment is delayed, the worse the addiction will get as it is a progressive disease of the brain.
When an individual regularly misuses alcohol or drugs, the substances begin to alter neural pathways in the brain.
The brain will therefore begin to associate these substances with pleasure and reward, so individuals will need to keep taking them to experience these same feelings.
They also have an impact on the brain's frontal lobes, which are responsible for our decision-making abilities.
Both of these factors combined mean that substance misuse impacts the brain's ability to make sensible decisions and therefore individuals are more likely to take dangerous risks.
The detox treatment offered at rehab in Dover is therefore crucial for helping to break an individual's physical substance dependency.
The therapy treatments that an individual will undergo are also equally as important in identifying any underlying factors which may have caused their addiction and therefore breaking the psychological addiction.
For more information about drug and alcohol rehab in Dover, please contact Rehab Recovery today on 0800 088 66 86.
What is Drug & Alcohol Rehab in Dover & How Does It Work?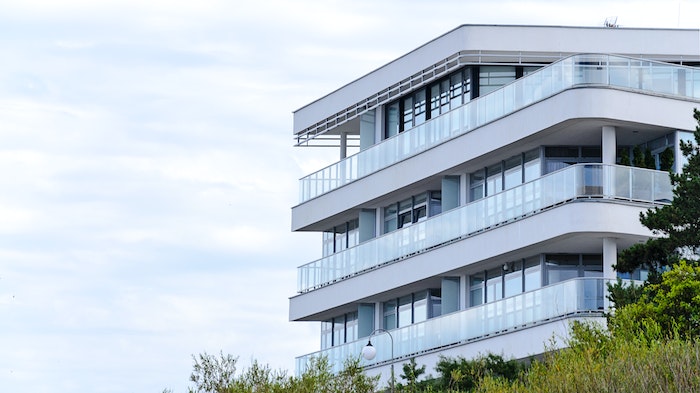 Rehab in Dover is a treatment process that helps those suffering from alcohol or drug addiction to recover.
Before an individual enters rehab, they will be assessed by a medical professional either in person or over the telephone. This will help them to determine the right therapy and medication-assisted treatment options for each patient.
When entering rehab in Dover, an individual will first undergo a detox to break their physical substance dependency, before taking part in various therapies to help uncover the reasons which may be underlying their addiction.
They will then receive support from addiction specialists who will provide them with strategies to help maintain their sobriety in the long run.
When it comes to choosing the type of treatment that is appropriate for an individual, there are two options for rehab in Dover and across the UK: inpatient and outpatient rehab.
Inpatient Drug and Alcohol Rehab in Dover
Inpatient programmes take place in a residential rehab treatment facility in Dover, where individuals will stay for their whole treatment period.
Here, they will receive 24/7 care from medical professionals and addiction specialists, which is beneficial particularly when individuals begin to experience withdrawal symptoms and cravings.
The main advantage of choosing inpatient rehab is that it gives individuals a break away from their home environment, which can often be triggering for those struggling with addiction.
They can therefore focus purely on their recovery without distraction from work or family life.
1. Outpatient Alcohol and Drug Rehab in Dover
Individuals can either be referred by GPs or refer themselves to outpatient drug and alcohol rehab services in Dover.
This is a service based in the local community which individuals visit for the day a few times a week.
However, they will return home at night, which is ideal for those who have children, a workplace that they wish to continue attending, or who feel that being surrounded by loved ones would benefit their long-term recovery.
At an outpatient treatment centre, individuals will be provided with medication to help control their withdrawal symptoms and cravings, as well as group and individual therapy sessions.
An intensive outpatient program is typically cheaper than inpatient rehab and is therefore a good choice for those who may not be equipped to deal with the financial implications of rehab.
However, individuals will not receive the same level of individually tailored treatment as they would during a residential program, which could have a negative impact on their ability to stay sober in the long run.
2. NHS Rehab Treatment Options
If you are concerned about the cost of private addiction treatment in Dover, you may be able to access free treatment through the NHS. Depending on your needs, which will be identified by a GP, you may be given 8 addiction counselling sessions.
Alternatively, you could be referred to your local NHS drug and alcohol services.
At these centres, you will be able to access outpatient treatment services such as individual and group counselling. You may also be assigned a care plan designed to help gradually lower your substance use.
Although this is a free service, waiting lists are usually long due to a lack of government funding for addiction treatment services.
This could delay an individual's access to medication-assisted treatment, which may cause their addiction to worsen and decrease their chances of recovery.
The treatment that you will receive through the NHS will also be less personalised to your needs, as services are trained and counsellors may not be specially trained in addiction.
What Happens During Drug & Alcohol Rehab in Dover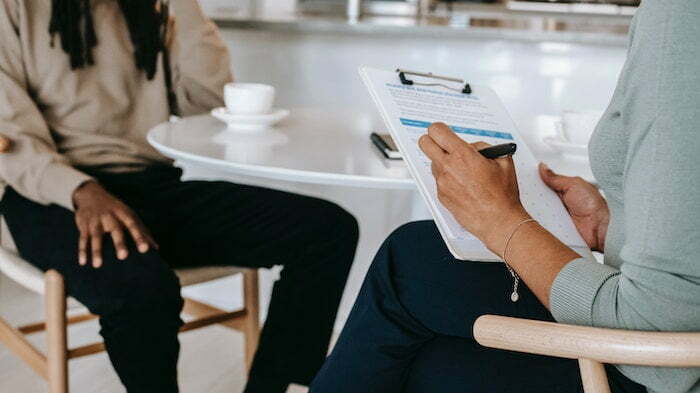 If you decide that residential rehab in Dover is the best choice for you or your loved one, you may want to know what to expect upon entry.
Most inpatient rehabs will vary in terms of the treatments they offer, the therapies they provide, and the facilities that they have.
However, all centres will have qualified addiction specialists available to offer round-the-clock support to individuals, from detox and medication queries to emotional guidance.
They will also aim to create a helpful, caring, and compassionate environment that will facilitate the recovery journey of all patients.
1. Rehab Accommodation and Facilities
As mentioned, the facilities that each inpatient facility in Dover has will vary.
For example, some may have spa facilities and offer a luxurious feel, whereas others may even be situated near the beach.
Upon arrival, patients will be assigned their own private en-suite room and will be encouraged to join other patients at meal times in a communal dining hall.
They will also have access to exercise facilities, whether the centre has its own gym or large grounds for patients to walk around.
All patients will be offered a wide range of therapies in communal therapy rooms, consulting rooms, and activity spaces to aid their recovery.
Overall, the purpose of a rehab centre's facilities in Dover is to help patients relax, disconnect from the outside world, and focus on their own recovery.
2. Daily Rehab Schedule in Dover
A typical day during inpatient rehab in Dover will begin with a balanced breakfast for all patients in a communal dining room.
With the help of medical staff, patients will be encouraged to focus on their nutrition as part of a holistic health care plan and so will be provided with 3 healthy meals a day.
Good nutrition is crucial for those in recovery, as the biochemical changes that occur in the brain as a result of substance abuse can have negative effects on the body, including:
Worsened immune system
Fatigue
Allergies
Digestive abnormalities
Making poor diet choices can exacerbate these conditions, which is why nutrition should be placed at the centre of all addiction treatment plans.
They may then be encouraged to go for a walk outside to reap the benefits of the great outdoors and will then spend the afternoon conducting group and individual therapies.
Finally, patients will retire to their private accommodations where they will get 7 to 9 hours of sleep each evening, as rest is another important element of recovery.
For more information about drug and alcohol rehab in Dover, please contact Rehab Recovery today on 0800 088 66 86.
What is Medical Alcohol & Drug Detox?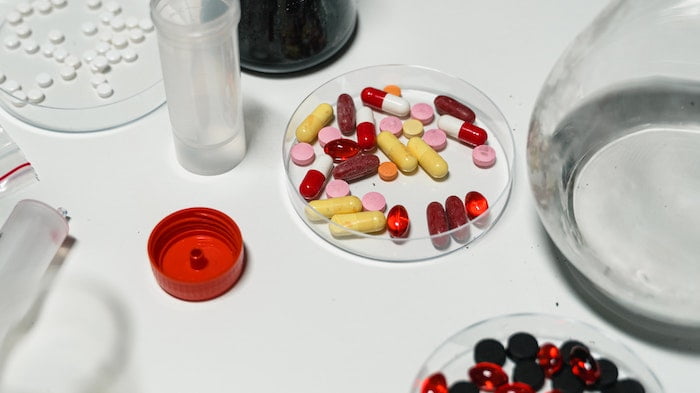 Before an individual enters drug and alcohol rehab in Dover, they will first undergo an assessment to help medical professionals determine:
The severity of their addiction
The substances they are dependent on
The appropriate course of treatment
This ensures that the rehab facility can prepare their treatment plan before the individual arrives at the centre and they can therefore commence detoxification straight away.
Detox is a process which aims to break an individual's physical dependency on drugs or alcohol.
This process will be supported by medication to help an individual manage the extreme and sometimes dangerous symptoms that come with drug or alcohol withdrawal.
Some common withdrawal symptoms are:
Shaking and restlessness
Nausea and vomiting
High temperature or chills
Insomnia
Heart palpitations
Anxiety and depression
Detox can be performed at home, but to ensure that it is successful it is advised for individuals to conduct the process under the supervision of medical professionals in a residential rehab centre.
This is because these professionals can alter an individual's medication levels to deal with any complications or worsening withdrawal symptoms which may arise.
However, a medically-assisted detox will not be necessary for all individuals entering drug and alcohol rehab in Dover, as substances such as cocaine and cannabis are not physically addictive.
Addiction Therapy & Addiction Treatment Options in Dover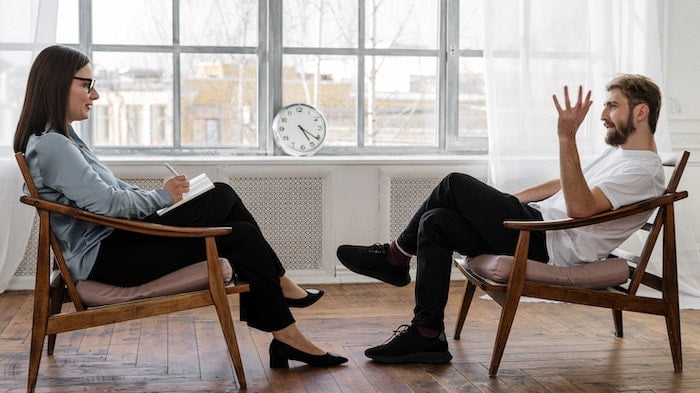 Once detox has been completed, patients will then begin to undergo behavioural therapy, based on their individual treatment plans.
All good rehabilitation centres in Dover will have a variety of therapies available for patients to participate in, whether they feel that individual therapy, group counselling, or a combination of both will be most beneficial for them.
When choosing a rehab in Dover, it is recommended to enquire whether they are able to treat dual diagnosis.
Dual diagnosis is where an individual has two or more substance use disorders or mental health conditions. This may include:
It is important for all conditions to be diagnosed before individuals commence treatment, to ensure that therapists are able to treat the underlying mental health condition.
Many of those suffering from drug or alcohol addiction also use substances to mask the symptoms of their mental health condition.
After a diagnosis has been made, an individual will then undergo the followingtherapy.
1. Cognitive Behavioural Therapy (CBT) for addiction
As a type of talking therapy, Cognitive Behavioural Therapy provides individuals with strategies that will help to alter patterns of destructive behaviour that lead to substance abuse.
They will be encouraged to face problems that they are experiencing in the present rather than those of the past and will learn to tackle them positively using real-world scenarios.
2. Dialectical Behavioural Therapy (DBT) for addiction
Dialectical Behavioural Therapy is another talking therapy which is similar to CBT.
However, the difference is that DBT encourages individuals experiencing intense emotions to accept their problems before moving on to tackling them.
After accepting their issues, they will then be in a better position to implement behavioural changes which will reduce the likelihood of future relapse.
3. Holistic Therapy for addiction
Holistic therapy refers to a range of therapies that are designed to contribute to the overall wellness of patients attending rehab in Dover.
Some types of holistic therapy include:
Yoga and meditation
Art therapy
Equine therapy
Reiki
The idea is that by improving their physical and mental health, individuals will feel better overall and are less likely to turn to drugs or alcohol to feel joy or pleasure.
Research has proven that rehab programmes which regularly incorporate holistic activities such as meditation and therapeutic dance are the most effective treatments and are highly beneficial to the success of an individual's recovery. [5]
4. Motivational Interviewing for addiction
Motivational interviewing is a technique which encourages individuals to inspire change in their own lives.
It is conducted by therapists in rehab in Dover who design sets of questions which will then be answered by the individual.
These questions encourage individuals to consider the reasons why they have decided to recover, which may include:
Their health
Family and friends
To improve finances
In answering these questions, individuals will give themselves a source of motivation to focus on when substance cravings begin to kick in. This will help them to maintain their sobriety in the long run.
5. Twelve-Step Facilitation Therapy (TSF) for addiction
Twelve-Step Facilitation Therapy is a programme which helps to provide a structured recovery for those entering rehab in Dover.
Based on the principles of acceptance and turning to a higher power for help, TSF was created and is also used by the mutual support group Alcoholics Anonymous (AA).
6. Family Therapy for addiction
If familial conflict is a contributing factor to an individual's addiction to drugs or alcohol, family therapy is likely to be recommended by medical professionals at rehab centres in Dover.
This gives individuals the chance to work with their family members under the supervision of a therapist to address problems that may have occurred in their home environment.
Allowing loved ones to be part of the recovery process allows individuals to heal rifts and ensures that they have a solid support network to turn to when they leave rehab in Dover and return home.
7. Co-dependency Treatment for addiction
Co-dependency is when an individual is emotionally reliant on another person due to their drug or alcohol addiction.
This can put a strain on their relationship and particularly on the individual supporting their loved one suffering from addiction.
Co-dependency therapy addresses the destructive behaviours that lead to an individual's dependency on another, with the aim to resolve co-dependency issues and therefore improve relationships.
For more information about drug and alcohol rehab in Dover, please contact Rehab Recovery today on 0800 088 66 86.
How to Refer a Loved One to Drug & Alcohol Rehab in Dover
It is common for those with an alcohol or drug addiction to refuse help from family or friends.
This is because they may be struggling to accept that their addiction is causing a strain on their health, finances, and relationships.
If you feel that a loved one may need to enter rehab in Dover, but are struggling to convince them of the benefits, you may benefit from an intervention.
Professional interventionists are specially trained to facilitate a safe space for individuals and their loved ones to discuss the possibility of them attending rehab.
The intervention will be pre-planned to ensure that communication remains positive throughout and that the outcome will be beneficial for all parties involved.
The CRAFT Approach to Intervention
The CRAFT approach, or Community Reinforcement and Family Training, allows friends and family to get involved in their loved one's recovery.
It involves them learning strategies that will teach them how to encourage their loved ones to implement positive lifestyle changes.
This could include anything from diet and exercise to finding a job and building positive relationships with others.
The changes that they implement will therefore help the individual to maintain their sobriety in the long term.
For more information about drug and alcohol rehab in Dover, please contact Rehab Recovery today on 0800 088 66 86.
What Will Happen After Leaving Rehab?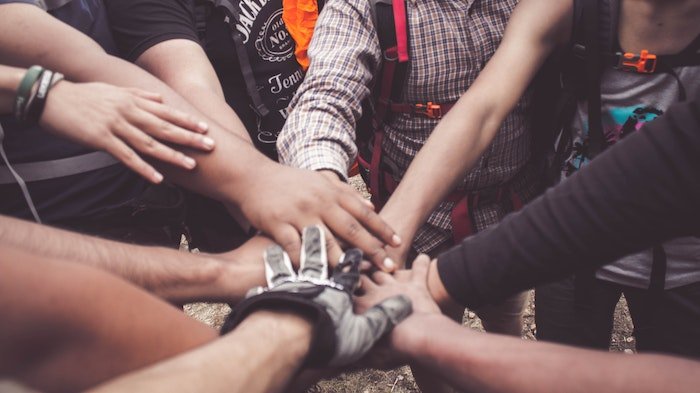 After completing rehab in Dover, it's important to know that your recovery journey does not end here. Although you will be encouraged to build independence into your lifestyle, you will continue to receive support in your recovery.
Some rehab centres in Dover will even provide patients with a year of free aftercare support upon completion of a treatment programme.
Creating a relapse recovery plan is an essential part of rehab aftercare support, with several studies showing relapse rates to be as high as 65 to 70% in the 90 days following treatment. [6]
This plan will provide information and guidance on what to do if you feel that you are at risk of relapsing. For instance, it may contain contact details for people who can support you when cravings arise.
You may also be given the opportunity to attend catch-up sessions at the rehab centre in Dover where you completed your treatment.
These sessions often involve groups of other past patients sharing their achievements and struggles, which helps to keep individuals focused on their recovery.
As well as attending sessions at your rehab centre, there are several mutual support groups located in and around Dover which can be attended by anyone in recovery.
For example, Alcoholics Anonymous (AA) is a support group where those with an alcohol addiction meet several times a week to discuss their ongoing recovery.
The programme is based on twelve steps which individuals must follow to fully overcome addiction and regain control of their life.
Narcotics Anonymous (NA) is similar to AA but provides support for those suffering from any type of drug addiction.
FAQs
Below, we provide some FAQs about the addiction treatment process in Dover:
1. How Do I Choose the Best Drug or Alcohol Treatment Programme in Dover for Me?
Once you or your loved one has decided that rehab in Dover would be beneficial, you have already taken the most difficult step.
However, with a wide range of addiction treatment options out there, it can be difficult to decide which form of treatment is the best for you.
Firstly, you will need to consider whether you would prefer to remain at home and commute to outpatient treatment programs, or whether inpatient rehab would be a better choice.
You should also think about any financial restraints which may control the type of rehab you choose and whether your private health insurance will cover your treatment.
If you decide on residential rehab in Dover, you should next compare all of the centres in your local area in terms of the facilities they have, the treatments they offer, as well as whether the location appeals to you.
Considering these factors will ensure that you select a rehab in Dover that is of high quality and that will meet your individual needs.
If you are still unsure about the treatment programme for you, then we would recommend consulting your GP, who can make a referral based on your circumstances.
2. How Can I Help a Young Person with a Drug or Alcohol Addiction in Dover?
It is not only adults who are affected by alcohol and drug addiction. Due to factors such as peer pressure and mental health, young people may too develop a substance dependency.
However, there are specialist support services in Dover that can provide help for these young people before they reach adulthood.
Some residential rehabs accept under-18s onto their programmes, particularly if they have a severe addiction that requires treatment urgently.
Alternatively, charitable organisations such as We Are With You provide free, confidential, and structured support for young people struggling with addiction.
For instance, they help young people by:
Giving them the chance to speak to a trained counsellor
Providing community detox or substitute medications
Linking them to other support services in Dover
3. How Long is Rehab in Dover?
Most inpatient rehab programmes in Dover last anywhere from 14 to 90 days, with the detox process taking up 7 to 10 days of this time.
However, the length of time that an individual stays in rehab depends on their circumstances. For example:
The severity of their addiction
Whether they require dual diagnosis treatment
Underlying psychological factors that may require more therapy
Some individuals may even stay in rehab for 12 months or longer.
4. What is the Cost of Alcohol and Drug Rehab in Dover?
For most residential rehabs in Dover, 28-day individualized treatment plans can cost anything from £5000 to £10,000.
The majority of this cost pays for the detox process, along with the medications required and accommodation arrangements.
However, this may vary depending on factors such as:
The facilities available
The demand for places at the centre
Treatments on offer
5. Do Rehab Treatment Centres in Dover Accept Insurance?
Although rehab can be expensive, it's important to remember that it is a worthwhile investment in your health and future.
Individuals are also likely to spend more on regular consumption of drugs or alcohol when trying to facilitate their addiction.
However, if you are worried about the cost of treatment in Dover, you may be covered by your health insurance, particularly if you have a private health insurance policy with providers such as Bupa or Aviva.
You should also check with your choice of the rehab centre to ensure that they accept insurance payments.
6. How Long Can Recovering from Drug and Alcohol Addiction Take?
Although it can take 7 to 10 days to break an individual's physical dependence on drugs or alcohol, addiction recovery is a much longer process.
This is because it takes longer for the brain to unlearn behaviours that trigger addiction and that lead to a person becoming dependent on a particular substance.
For example, they may turn to alcohol or drugs whenever they become stressed.
The more severe an individual's addiction is and the longer they go without treatment, the longer it will therefore take to change the brain's neural pathways and stop the individual from giving in to their cravings.
Therefore, recovery time varies from person to person and is not always a linear process, particularly for those at risk of relapse when leaving rehab in Dover.
7. What if I'm Worried About Rehab?
When it comes to rehab, there are many misconceptions about it being a negative and clinical place.
Although we understand that this can make the thought of attending rehab in Dover intimidating, you should see it as a place that will facilitate a new start for you and your loved ones.
Upon entry, you will be greeted by a friendly group of medical professionals and addiction specialists who have your best interests at heart.
During group therapies and in common rooms you will have the chance to interact with others who are on a similar recovery journey and individuals typically leave with friends for life.
Those choosing residential rehab in Dover also spend much of their time relaxing and discovering new hobbies, particularly when taking part in holistic therapy sessions involving music and art.
If you are worried about being away from loved ones, regular visits can usually be arranged, which is another advantage of attending local rehab in Dover.
Get Help Today
For more information about drug and alcohol rehab in Dover, please contact Rehab Recovery today on 0800 088 66 86.
References
[1] Opiate and Crack Cocaine Use: Prevalence Estimates by Local Area, Public Health England, March 2019 https://www.gov.uk/government/publications/opiate-and-crack-cocaine-use-prevalence-estimates-for-local-populations
[2] Deaths Related to Drug Poisoning by Local Authority, England and Wales, Office for National Statistics https://www.ons.gov.uk/peoplepopulationandcommunity/birthsdeathsandmarriages/deaths/datasets/drugmisusedeathsbylocalauthority
[3] Alcohol Dependence Prevalence in England, Public Health England, March 2021 https://www.gov.uk/government/publications/alcohol-dependence-prevalence-in-england
[4] State of the District 2017: Health and Wellbeing, Dover District Council https://www.dover.gov.uk/Corporate-Information/Facts-and-Figures/PDF/State-of-the-District-2017-Health-and-Wellbeing.pdf
[5] Vanessa Morgan, 'The Feasibility of a Holistic Wellness Program for HIV/AIDS Patients Residing in a Voluntary Inpatient Treatment Program, Journal of Holistic Nursing https://journals.sagepub.com/doi/abs/10.1177/0898010113489178
[6] Rajita Sinha, 'New Findings on Biological Factors Predicting Addiction Relapse Vulnerability', Current Psychiatry Reports https://www.ncbi.nlm.nih.gov/pmc/articles/PMC3674771/