Drug and Alcohol Rehab in Falkirk
This article will discuss drug and alcohol rehab in Falkirk.
According to the latest statistics from Alcohol Focus Scotland, 1 in 4 people in Scotland is deemed to be hazardous drinkers (consuming more than 14 units per week).
The Scottish Drug Misuse Database (SDMD) conducted a recent study that indicates substance use in Scotland.
Of the 10,757 individuals that the SDMD recorded, 81% reported using an illegal substance – 44% heroin, 33% cocaine/crack cocaine, 31% cannabis, and 30% diazepam.
Such reports are indicative of the most used substances in Scotland and their popularity.
Heroin is the most common illegal substance amongst those wi[th a substance dependency, followed by cannabis, cocaine/crack cocaine, and prescription pills.
Of the 10,757, 9,385 individuals provided information regarding their alcohol consumption.
40% were recorded as frequent consumers of alcohol, with 31% stating that they consumed alcohol every day. [1]
For more information regarding alcohol and drug statistics in Scotland, please follow this link.
For those struggling with alcohol and/or drug dependency in Falkirk, this article will provide useful information.
It will discuss what treatment options are available in Falkirk, how to access them, and what to expect during the treatment process.
You can read more about the disease of addiction here.
Get the support you need from a drug and alcohol rehab in Falkirk by calling us today on 0800 140 4690
How Do I Know if I am Addicted?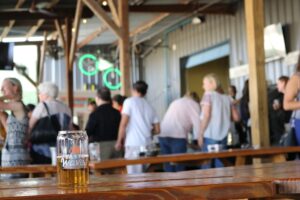 Deciding if/when treatment is necessary can be difficult. Common questions individuals using substances will ask to include: how do I know if I am addicted? What are the signs of addiction?
Fortunately, there are often clear indicators that addiction is emerging or has occurred – these will be discussed in detail below.
However, it is always recommended that individuals seek advice from a General Practitioner or other medical professionals.
The signs of addiction can often be variable, depending on the person, how long they have been using, and what substance they have used.
Heroin addiction, for example, is likely to cause serious physiological and psychological changes, such as weight loss, nausea, insomnia, and stomach issues.
Cannabis addiction, on the other hand, might be more subtle – poor concentration, mood swings, irritability, sleepiness, and fatigue.
There are, however, some more universal indicators of addiction.
These include:
No longer being interested in socialising unless taking the substance
No longer being interested in hobbies or activities – the substance has become the priority in the

individual's

 life
Financial problems occurring due to the money spent on the substance
Increased tolerance to the substance
Changes in personality – becoming more paranoid, irritable, stressed, or anxious
Changes in behaviour – stealing, no longer being hygienic, or being more aggressive
Engaging in secretive behaviour – hiding the substance use, the money spent on it, or how often it is being consumed
Although these are some of the more general indicators, one of the most indicative signs that addiction has occurred is withdrawal.
Think you need the help of a drug and alcohol rehab in Falkirk? Talk it over with our expert team on 0800 140 4690
Symptoms of Addiction Withdrawal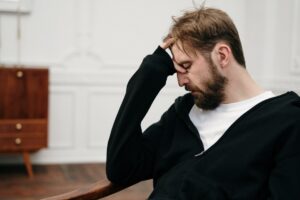 Simply put, withdrawal refers to cravings for a substance that manifest itself physically or psychologically.
Withdrawal occurs after prolonged use of a substance. This is because the mind and body will become dependent upon the substance to function properly.
If a dependency has occurred and the person stops using the substance, some unpleasant withdrawal symptoms might emerge.
This can vary from substance to substance – this will be covered in more detail below – but usually, symptoms include:
Paranoia
Agitation and irritability
Flu symptoms such as vomiting, nausea, and diarrhoea
If any of these symptoms occur when the individual stops using a substance, they have likely developed a dependency.
In addition to looking for these indicators, medical professionals have developed tools to help uncover whether addiction has occurred.
One of the most used tools is the CAGE (Cutting down, Annoyance by criticism, Guilty feeling, and Eye-openers) questionnaire. [2]
Start your journey towards sobriety at a drug and alcohol rehab in Falkirk by calling us on 0800 140 4690
The CAGE Questionnairre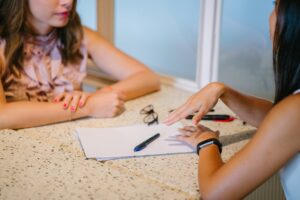 Research has found that the CAGE questionnaire has a 93% success rate in determining whether a person has an addiction.
Each letter is used to ask a question relating to substance use.
For alcohol, these are:
Have you ever felt you should cut down on your drinking?
Have people annoyed you by criticising your drinking?
Have you ever felt bad or guilty about your drinking?
Have you ever had a drink first thing in the morning to steady your nerves or get rid of a hangover (eye-opener)?
For drugs, these are:
Have people annoyed you by criticising your drug use?
Have you felt bad or guilty about your drug use?
Have you ever used drugs first thing in the morning to steady your nerves or to get rid of a hangover (eye-opener)?
Each question is answered by a yes or no. Although, on the surface, such questions seem simple, each has been designed to uncover an aspect of addiction.
The 'C', for example, uncovers whether the individual is using a substance regularly.
The 'A' helps indicate whether the individual is aware of their substance use and how others – family or loved ones, for example – feel about it.
The 'G' helps uncover emotions and feelings related to addiction, such as shame or guilt.
The 'E' helps uncover how/why the substance is used – as a coping tool, for example.
Start your journey towards sobriety at a drug and alcohol rehab in Falkirk by calling us on 0800 140 4690
Holding an Intervention in Falkirk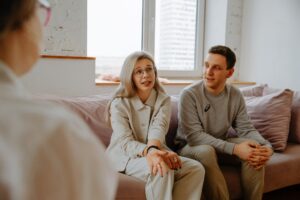 Drug and alcohol intervention refers to gathering what medical professionals refer to as Concerned Others (COs) – friends and family – to convince their loved ones that they need to seek help regarding their substance use or addiction.
Usually, interventions are aimed at individuals who are unaware or have not accepted that they have a problem or are simply unwilling to seek help.
Interventions usually aim to:
Provide examples of how a loved one's behaviour has been destructive and the impact it has had on COs.
Develop a plan to seek treatment.
Provide an ultimatum for the loved one if they do not seek help – this might include no longer receiving emotional or financial support or being provided with accommodation.
Interventions can be emotionally difficult and have the potential to cause arguments. There are, however, some useful tips to help prevent this.
These include:
Only include the loved one's closest family and friends
Make sure not to overwhelm the loved one
Write down what you think is important to discuss
Practice talking about concerns before the intervention
Employ the help of a professional interventionist
The most important aspect of an intervention is communication – it needs to be positive, encouraging, and calm.
This is not always easy to achieve, and it is recommended that COs seek the help of a professional – this could include an interventionist, a psychologist, a social worker, or a psychiatrist.
Such professionals will help in various ways, such as helping develop positive communication tools, providing expertise about addiction, and helping organise and mediate the intervention.
It is also worth looking into various intervention methods that have been developed specifically to help COs.
An example of this is the Community Reinforcement and Family Training (CRAFT) method. [3]
Make sure that your loved one gets the help they need from a drug and alcohol rehab in Falkirk by calling us on 0800 140 4690
The CRAFT Method of Intervention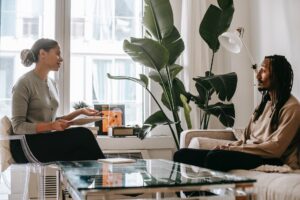 CRAFT is aimed at teaching COs how to conduct a successful intervention through positive communication and positive behaviour reinforcement.
It has several main objectives:
Teaching COs about how addiction occurs and is sustained
Teaching COS about how triggers and behaviours influence addiction
Helping COs to develop positive communication tools
Teaching COs how positive reinforcement can influence behaviour changes
Teaching COs how to organise and conduct an intervention
Teaching COs about treatment options and what support is available for their loved one
Learn more about the CRAFT method and how it can help your loved one access addiction treatment in Falkirk by calling us today on 0800 140 4690
Public vs Private Rehab in Falkirk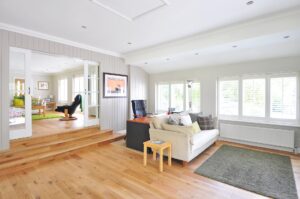 Professionally supported drug and alcohol rehab is one of the best ways to recover from addiction.
There are many treatment options available for individuals suffering from drug or alcohol dependency in Falkirk.
An example of a free service is Addictions Support and Counselling (ASC) Falkirk.
Access to ASC is available through self-referral and referral through a professional, such as a GP, health professional, or social worker. [4]
ASC offer a variety of services, such as:
For more information about ASC, please follow this link: https://www.scottishdrugservices.com/Home/Details/28
For help choosing between private and public addiction treatment services in Falkirk, give our team a call today on 0800 140 4690
Can I Receive Addiction Treatment in Falkirk Through the NHS?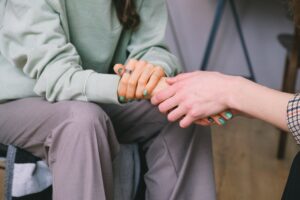 It is also possible to receive treatment through the NHS, but it is recommended that people try free services beforehand.
This is because treatment through the NHS is often reserved for those with severe addiction.
In addition, access to NHS treatment requires funding from Falkirk Council – a GP or key worker will have to apply for this on your behalf.
Wait times for treatment via the NHS can be lengthy – usually between six months to a year.
For more information about NHS treatment options, it is recommended that individuals speak with their GP.
There are also many private rehabs in Falkirk. However, these are often quite expensive.
For help accessing addiction treatment services in Falkirk through the NHS, call our team today on 0800 140 4690
How Much Does Rehab in Falkirk Cost?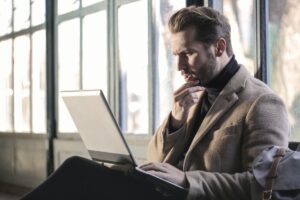 According to recently gathered statistics, the average private rehab in the UK costs between £10,000-14,000 per month.
It is possible to have these expenses covered by health insurance. In the UK, most health insurance providers – AXA, BUPA, Aviva, for example – provide packages that cover treatment.
Such packages usually cost between £150-250 per month.
Individuals who are employed and seeking to enter treatment should speak with their manager or HR department, as employee health insurance might also cover treatment costs.
For advice and guidance regarding how to pay for rehab, talk to our expert team today on 0800 140 4690
Inpatient vs Outpatient Treatment in Falkirk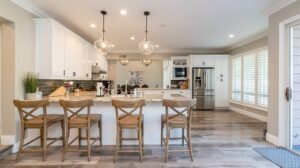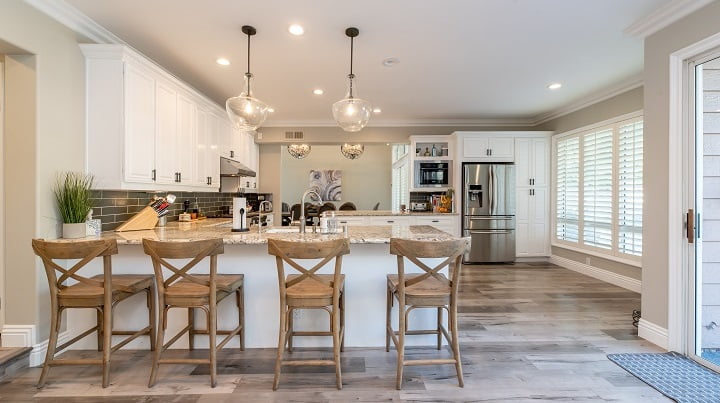 Addiction is not considered a 'choice' or 'moral failing' on behalf of the addiction sufferer – so the focus of rehab is always on returning agency to the patient.
There are two main types of treatment for drug and alcohol dependency: inpatient and outpatient treatment.
Both are similar in that they help with detox, offer medical assistance, provide counselling throughout the treatment, and offer aftercare – more on these below.
However, there are some important differences worth mentioning. The main difference is that inpatient treatment (also knowns as residential rehab) requires the individual to stay overnight at a facility for the duration of the treatment , and outpatient treatmentdoes not.
The benefit of staying overnight at a facility is that the individual will have 24/7 access to medical assistance and has an opportunity to come away from their usual environment.
This is particularly good for individuals that have a severe addiction.
Inpatient treatment also tends to last for a shorter period than outpatient treatment (several weeks). This is due to it being more intensive.
The benefit of outpatient treatment is that it can be fitted around an individual's life. For example, if the individual is employed or has other responsibilities.
This comes with the caveat that the individual is not removed from their usual environment.
Studies have found that treatment success is increased by individuals not being surrounded by potential triggers. [5]
For help choosing between inpatient and outpatient rehab clinics in Falkirk, give our team a call today on 0800 140 4690
How Long Does Rehab in Falkirk Last?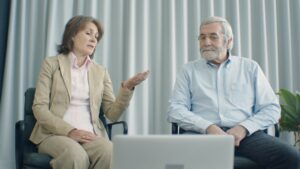 On average, treatment lasts between 30 and 90 days. However, some treatments can last a lot longer – six months to a year.
This will vary from person to person and can be based on several variables, such as:
The severity of the addiction
The type of substance that needs to be treated
The duration of the withdrawal and if medical assistance is needed
The type of therapy and counselling the individual receives
Whether the treatment is inpatient or outpatient
For a more accurate prediction of how much your time at a drug and alcohol rehab in Falkirk is likely to cost, give our team a call today on 0800 140 4690
Admission and Entering Rehab in Falkirk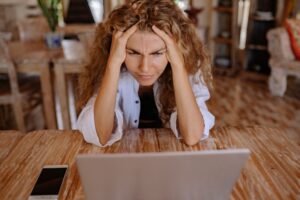 Most treatment facilities in Falkirk are available either through self-referral or referral by a medical professional.
Entry to a facility will first require a pre-admission interview.
This will involve speaking with one of the facilities' staff to discuss your reasons for entering rehab.
Some common questions asked during the pre-admission interview include:
Which substance are you seeking treatment for?
How long have you been dependent upon the substance?
The pre-admission interview is just a formality to help the medical professionals understand the nature of the individual's addiction and what services might be best suited to them.
Following the pre-admission interview and upon entering rehab, individuals will undergo a medical examination.
This is aimed at uncovering any psychological or physiological issues that need to be taken into consideration for treatment, such as medication that might be required.
The medical professional may check for dual diagnosis. Dual diagnosis refers to the interaction between mental health and addiction.
Both interact with each other, with one often leading to the other, so both must be addressed whilst at rehab.
Begin the admissions process at a drug and alcohol rehab clinic in Falkirk by calling us today on 0800 140 4690
Cannabis Rehab, Cocaine Rehab and Heroin Rehab in Falkirk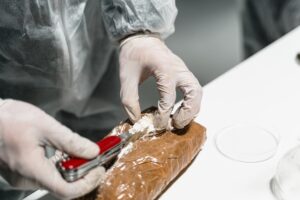 One of the most important stages of drug and alcohol rehab in Falkirk is detox.
Drug detox is the process of the mind and body expelling the substance. Unfortunately, as previously mentioned, this often leads to withdrawal symptoms.
The severity and type of withdrawal vary from substance to substance.
Cannabis withdrawal tends to be straightforward and does not require medical assistance, so cannabis detox is not necessary.
Withdrawal from cannabis usually occours within one week of the person stopping using the substance.
Symptoms tend to be comparatively mild and can include irritability, anxiety, insomnia, and decreased appetite.
Symptoms will peak within ten days and then will begin to reduce.
Cocaine withdrawal, on the other hand, can be more unpleasant. Cocaine withdrawal, although having some physical symptoms, such as sweats, is mostly psychological.
Cocaine withdrawal symptoms include:
Difficulty thinking and concentrating
Fatigue and exhaustion
Restlessness
Anxiety or depression
Paranoia
Agitation
These symptoms can last between seven-to-ten days and can occur as quickly as 90 minutes after the final dose.
It does not require a cocaine detox.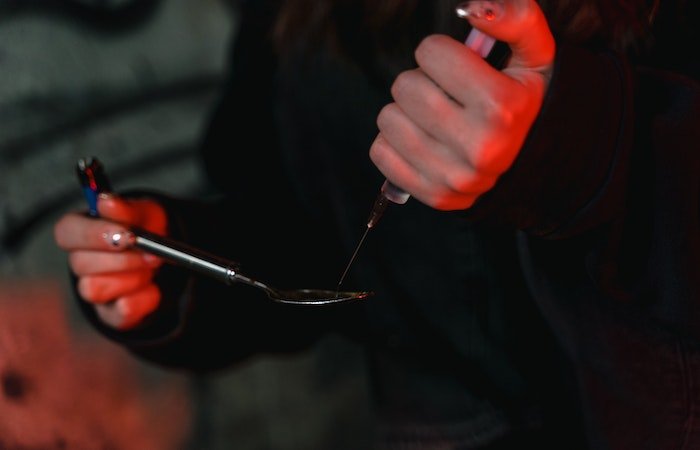 Heroin is one of the most addictive substances and, therefore, has very unpleasant withdrawal symptoms ranging from mild to severe.
Mild symptoms include:
Sweats
Nausea
Aching muscles and bones
Fatigue
Restlessness
Moderate symptoms include:
Flu-like symptoms – vomiting, diarrhoea, etc
Tremors
Anxiety
Increased stress
Agitation
Severe symptoms include:
Insomnia
Hallucinations
Hypertension
Increased heart rate
Respiration issues
Because some of the severe symptoms can be life-threatening, it is not uncommon for individuals to be given prescription drugs during their heroin detox. This might include Buprenorphine, Methadone, or Suboxone.
Heroin withdrawal symptoms usually occur six-to-twelve hours after the final dose, peak within two-to-four days, and last between seven-to-ten days. [6]
Whether you're suffering from cannabis addiction, cocaine addiction, heroin addiction or any other kind of substance misuse problem, get the help you need from an alcohol and drug rehab in Falkirk by calling us today on 0800 140 4690
Alcohol Detox and Alcohol Rehab in Falkirk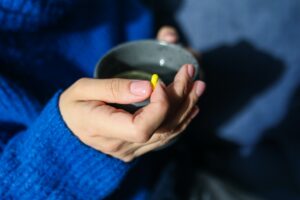 Alcohol withdrawal is medically known as Alcohol Withdrawal Syndrome (AWS) and can also be life-threatening. [7]
Mild to moderate alcohol withdrawal symptoms include anxiety, depression, headaches, nausea, diarrhoea, fatigue, and vomiting.
Severe symptoms include high blood pressure, increased heart rate, respiration issues, delirium tremens and seizures.
Symptoms can occur several hours after the individual's last drink and can last up to one week. Symptoms will begin to reduce after this.
Those suffering from AWS are likely to be given a prescription drug such as Librium.
Sedatives such as Librium are used to stabilise neurotransmitters which help with anxiety, restlessness, and loss of appetite from AWS.
Librium has a short half-life which means that it is less addictive than other sedatives. Therefore, it is a popular medication used for AWS.
Some negative side effects, however, include nausea, constipation, and drowsiness.
Beat your alcohol addiction with the help of a rehabilitation clinic in Falkirk by calling us today on 0800 140 4690
What Different Types of Therapy Will I Receive At Rehab in Falkirk?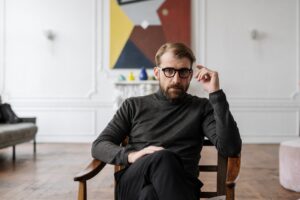 Another important aspect of rehab is therapy. The type of therapy the individual will receive depends on what is offered by the facility and what medical staff deem necessary. [8]
There are, however, several common therapies provided by rehabs in Falkirk.
These include:
One-to-one therapy involves individuals talking to a trained professional. This might involve discussing childhood experiences, past trauma, relationships, and triggers.
CBT focuses on the relationship between thoughts and behaviours. A medical professional will teach individuals how to process their thoughts positively.
By learning to change negative thoughts into positive ones, it is believed that this will be reflected in positive behaviours.
Motivational Interviewing is aimed at understanding and changing an individual's motivations.
This is done through a series of interviews that focuses on communication, listening, and helping the individual to clarify motivations for obtaining and maintaining sobriety.
Holistic therapy is less analytical and, instead, focuses on well-being. Examples of holistic therapies include meditation, yoga, music therapy, art therapy, mindfulness and nutritional counselling.
As the name suggests, group therapy involves sessions with trained professionals acting as a guide.
Individuals will be able to share their experiences and difficulties with peers that have had similar experiences.
Studies have found group therapy to be effective in helping obtain and maintain sobriety, as it provides accountability and prevents feelings of isolation.
To experience any and all of these excellent therapies at an alcohol and drug rehab centre in Falkirk, give our expert team a call today on 0800 140 4690
Relapse Prevention and Aftercare in Falkirk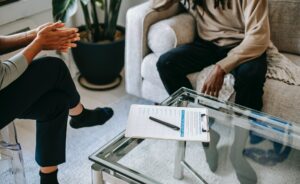 The final stages of rehab are relapse prevention and aftercare.
Experts have agreed that abstinence is far more effective than harm reduction or moderation management – as a result, that's what rehabs focus on.
During the relapse prevention stage, individuals will develop a plan to help them maintain their abstinence after they leave rehab.
This will involve discussing potential triggers, such as environments, relationships, and daily stressors.
As part of the relapse prevention plan, individuals will develop tools that can be implemented upon leaving the facility, such as emotional management, changing thought processes, and positive communication.
Part of relapse prevention also includes aftercare.
Aftercare is provided by all rehabs in Falkirk and involves continued post-rehab counselling and therapy, such as one-to-one therapy and group therapy. [9]
Examples of this include Alcoholics Anonymous (AA) and Narcotics Anonymous (NA). Both AA and NA offer a range of services, including peer support groups and 12-step recovery.
For more information about AA and NA in Falkirk, please follow this link.
An increasingly common aftercare program is Self-Management And Recovery Training (SMART).
SMART offer many aftercare options, such as group therapy and CBT.
Make sure that your stay at an alcohol and drug rehab in Falkirk is matched with an equally effective aftercare plan by calling us on 0800 140 4690
How We Will Help You Find the Best Rehab in Falkirk
Choosing a rehab blindly may mean entering a program that is not ideal for your requirements. The problem is that most people will not be aware of their options for alcohol or drug addiction treatment services, and this means that they will struggle to find the most appropriate one – this is not the type of decision you want to leave to luck.
Our team is expert in regards to what rehabs have to offer – we will be able to offer you advice on your best options right around the UK.
These days many people are deciding to go beyond Falkirk for addiction help, and this may be something that you want to consider as well.
If you contact us now we will help you find something appropriate, and once you have reached your decision we can then make the arrangements for you.
We offer entry to a wide selection of rehab centres throughout and near Falkirk, including in Edinburgh, Glasgow, Aberdeen, Kilmarnock, Ayrshire, Perth, and across Scotland.
Get the help you need to beat addiction in Falkirk by calling our team today on 0800 088 66 86
References
[1] https://beta.isdscotland.org/media/3878/2020-03-03-sdmd-report.pdf
[2] Bush, Booker, Sheila Shaw, Paul Cleary, Thomas L. Delbanco, and Mark D. Aronson. "Screening for alcohol abuse using the CAGE questionnaire." The American journal of medicine 82, no. 2 (1987): 231-235.
[3] Meyers, Robert J., William R. Miller, Dina E. Hill, and J. Scott Tonigan. "Community reinforcement and family training (CRAFT): Engaging unmotivated drug users in treatment." Journal of Substance Abuse 10, no. 3 (1998): 291-308.
[4] https://www.scottishdrugservices.com/Home/Details/28
[5] Cole, Steven G., Wayne E. Lehman, Elizabeth A. Cole, and Alvin Jones. "Inpatient vs outpatient treatment of alcohol and drug abusers." The American Journal of Drug and Alcohol Abuse 8, no. 3 (1981): 329-345.
[6] Powell, Janet E., and Daniel Taylor. "Anger, depression, and anxiety following heroin withdrawal." International journal of the addictions 27, no. 1 (1991): 25-35.
[7] McKeon, Andrew, Mark A. Frye, and Norman Delanty. "The alcohol withdrawal syndrome." Journal of Neurology, Neurosurgery & Psychiatry 79, no. 8 (2008): 854-862.
[8] Smedslund, Geir, Rigmor C. Berg, Karianne T. Hammerstrøm, Asbjørn Steiro, Kari A. Leiknes, Helene M. Dahl, and Kjetil Karlsen. "Motivational interviewing for substance abuse." Campbell Systematic Reviews 7, no. 1 (2011): 1-126.
[9] Vanderplasschen, Wouter, Michael Bloor, and Neil McKeganey. "Long-term outcomes of aftercare participation following various forms of drug abuse treatment in Scotland." Journal of Drug Issues 40, no. 3 (2010): 703-728.