Drug & Alcohol Rehab in Ellesmere Port
Between 2016 and 2017, 2760 people were recorded to be using opiates in Ellesmere Port and the wider Cheshire West and Chester council area.
In the same period, there were 1043 crack cocaine users in this area. [1]
In 2021, there were 35 deaths related to drug poisoning in Ellesmere Port and the surrounding Cheshire West area. This increased from 18 in the previous year. [2]
In Cheshire West and Chester, there were estimated to be 3394 people with alcohol dependency from 2018 to 2019. This is equivalent to 1.25 people per every hundred. [3]
It is estimated that 23% of adults in Ellesmere port and the Cheshire West area binge drink, which is significantly more than the national average of 17%.
Approximately 1 in every 20 admissions to Accident and Emergency at the Countess of Chester Hospital were alcohol-related, with 2038 admissions in 2015/1016.
Overall, alcohol misuse in Cheshire West and Chester is estimated to cost more than £129 million annually.
This is equivalent to £393 for every person living in Ellesmere Port and the surrounding area. [4]
For more information about drug and alcohol rehab in Ellesmere Port, call us today at 0800 088 66 86.
What is Addiction & Why is it So Difficult to Beat?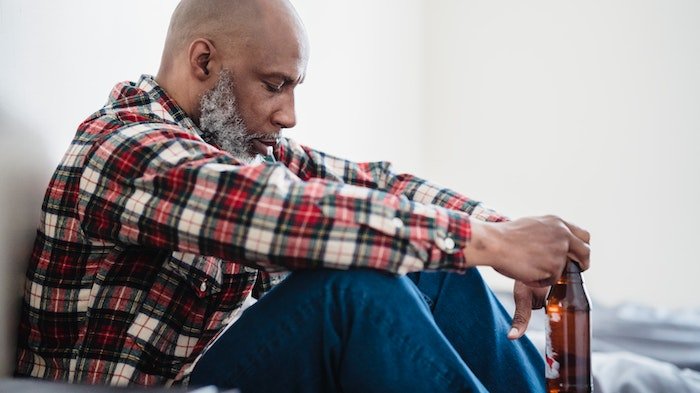 Addiction is a chronic disease which alters neural pathways within the brain so that individuals become dependent on the substances that they are consuming.
Regular consumption of drugs and alcohol also affects the brain's frontal lobes, which is part of the brain that is responsible for decision-making.
This means that individuals experiencing substance dependency will begin struggling to make sensible decisions and may become more reckless as a result, putting them at severe risk of harm.
This can affect everything from their health and relationships to work and finances.
These substances also trigger the release of neurotransmitters such as dopamine, which cause individuals to experience intense euphoric emotions.
As a result, they will need to consume more substances to feel the same level of euphoria, which therefore increases the likelihood of drug or alcohol dependency.
When drugs and alcohol are not being consumed, individuals may begin to experience stress, anxiety, and depression so will continue taking these substances to mask their emotions.
This is how the cycle of addiction is created and explains why the disease can be difficult to overcome without professional treatment.
What is Drug & Alcohol Rehab in Ellesmere Port?
Rehab, or rehabilitation, is a term which describes both the process for treating drug and alcohol addiction, as well as the clinic where this treatment is provided.
Individuals attend rehab in Ellesmere Port to kickstart their journey to recovery with the support and guidance of addiction specialists, therapists, and medical professionals.
Here, they will have the chance to fully focus on their own recovery away from the triggers of the outside world.
Treatment programmes will vary based on an individual's needs but generally begin with detox.
This process aims to remove all harmful substances from the body and is often assisted by medication, which helps to reduce the unpleasant withdrawal symptoms that come with sudden abstinence from drugs or alcohol.
For the most effective treatment programme, detox will be followed by therapy to address the underlying causes of the addiction.
The overall aim of an individual attending rehab in Ellesmere Port is to become sober and begin building a healthy, fulfilling lifestyle that will allow them to maintain their sobriety in the long term.
For more information about drug and alcohol rehab in Ellesmere Port, call us today at 0800 088 66 86.
Inpatient vs. Outpatient Rehab Treatment in Ellesmere Port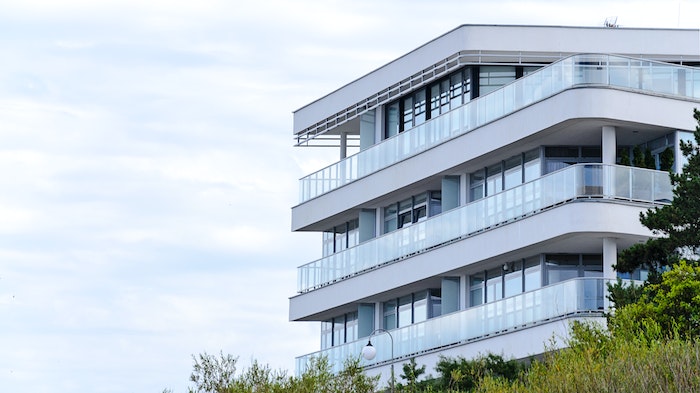 When it comes to choosing a rehab treatment programme in Ellesmere Port, there are two main options: inpatient and outpatient treatment.
For those who feel that remaining at home would be more beneficial to their recovery, outpatient services are a good choice.
Individuals will attend an outpatient rehab clinic that is based in their local community a few days a week and will return home at night.
This is ideal for individuals who may wish to continue attending work or must look after dependents whilst their recovery is ongoing
Whilst at the clinic, they will receive medication, health check-ups, and therapy sessions.
However, outpatient care is only usually suitable for those with mild substance dependency, as individuals will be expected to undergo detox at home.
This can be dangerous for those with a moderate to severe addiction, as they may begin to experience unpleasant withdrawal symptoms which can lead to health complications. These withdrawal symptoms may include:
Nausea and vomiting
Heart palpitations
Cardiac arrest
Chills or high temperature
Irritability and restlessness
Insomnia
Paranoia and anxiety
Individuals are also at a greater risk of relapse. Therefore, inpatient rehab is most often recommended for those seeking drug and alcohol treatment in Ellesmere Port.
Although it is a more expensive option, inpatient rehabilitation offers a more comprehensive form of care.
This is because individuals will stay in a residential facility for the duration of their treatment programme, where they will have access to 24/7 support from addiction specialists.
The detoxification process will be assisted by medication and monitored by medical professionals, who can adjust medication levels to reduce the effects of the withdrawal symptoms mentioned above.
Also, 9% of all new presentations to alcohol treatment services in Cheshire West identified that they had an urgent housing need, compared to 7% nationally. [5]
Inpatient rehab, therefore, provides individuals who may be triggered by problems within their home environment the chance to fully focus on recovery in a safe, warm, and friendly space.
Ellesmere Port NHS Addiction Treatment Services
If cost is a factor that is deterring you or your loved one from seeking addiction treatment, you may benefit from NHS treatment services in Ellesmere Port.
This treatment can be accessed through your GP, who can refer you to the appropriate services for your needs.
As mentioned, the main benefit of this form of treatment is that it is free.
However, this means that there is a huge demand for NHS services, so waiting lists are long. Your treatment could therefore be delayed, which could be dangerous for those suffering from moderate to severe drug or alcohol dependency.
You may also find that the treatment you receive is less personalised as a result of the number of patients trying to access this care.
This may be an issue when it comes to addressing any underlying mental health issues which may have contributed to an individual's addiction.
Finally, NHS treatment services are mainly outpatient-based.
Although they may offer a few beds for residential rehab in Ellesmere Port, funding is limited so individuals will need to prove that they have exhausted all other options before applying.
This can be an extremely demanding and tiring process.
For more information about drug and alcohol rehab in Ellesmere Port, call us today at 0800 088 66 86.
The Advantages of Choosing Private Rehab Treatment
Although private drug and alcohol addiction treatment may seem expensive, it does offer a higher quality of care when compared with free treatment.
As previously discussed, individuals will receive medication to help with detox when entering private rehab, along with care from medical professionals who can facilitate a safe environment for this difficult process.
They will also benefit from a more personalised care plan which involves one-to-one therapy and round-the-clock support as they go through recovery from addiction.
As well as individual therapy, you or your loved one will take part in workshops which aim to show those struggling with addiction that they can build a fulfilling life away from drug or alcohol misuse.
For instance, you will learn how to identify and manage your triggers so that when you leave rehab the risk of relapse is significantly lower.
You are also likely to cover the importance of nutrition and fitness as part of a healthy lifestyle.
This is because eating a good, balanced diet and exercising regularly can help to repair some of the damage that may have been inflicted as a result of substance misuse.
Exercise also releases endorphins which help to clear the mind and put individuals in a much better mindset, meaning they are less likely to turn to drugs or alcohol for pleasure.
The Value of Personalised Addiction Treatment
When it comes to long-term recovery, having access to a personalised addiction treatment programme is essential.
This is because addiction can have a different impact on every individual, meaning that the treatment that works for one person will be ineffective for another.
To ensure that this happens, you or your loved one will undergo an assessment from a registered addiction treatment provider when you enter inpatient rehab in Ellesmere Port. The assessment aims to find out:
The substances that an individual is addicted to
How often they consume these substances
How long they have been consuming these substances for
Medical and addiction history
Any mental health conditions that they may have
This process ensures that the facility that you have chosen is appropriate for your needs and allows clinic staff to prepare a personalised treatment programme before you arrive.
Mental Health Support in Ellesmere Port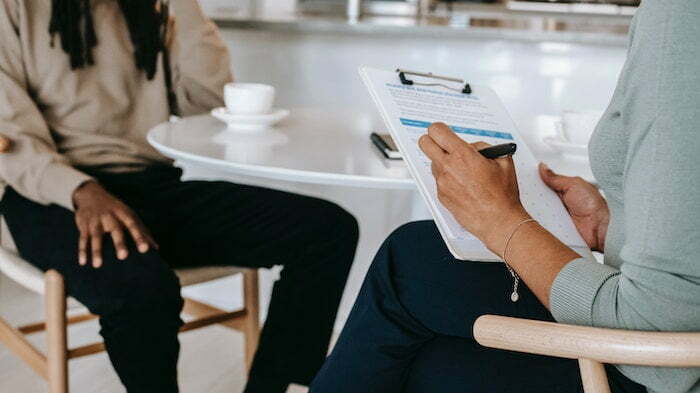 Drug or alcohol addiction and mental illness often come hand-in-hand for those presenting for rehab treatment.
Approximately 11% of the Ellesmere Port Town ward population reside in areas classed as 'Dangerous Dependencies'.
These areas have high levels of alcohol consumption, poor general health, as well as higher levels of mental illness, such as anxiety and depression. [6]
This is often due to changes within the brain that occur as a result of frequent substance abuse, which can lead to the development of mental health issues such as:
Many individuals suffering from these conditions are also likely to turn to drugs or alcohol to mask the associated symptoms.
Therefore, when entering rehab in Ellesmere Port, these individuals will be treated for dual diagnosis.
Dual diagnosis is the existence of two or more addictions and mental health conditions. They should be treated together as the existence of mental illness can aggravate addiction and the other way around.
This treatment will come in the form of therapy and individuals will continue to have access to mental health support once their inpatient treatment programme is complete.
For more information about drug and alcohol rehab in Ellesmere Port, call us today at 0800 088 66 86.
Therapy & Treatment Options for Long-Term Recovery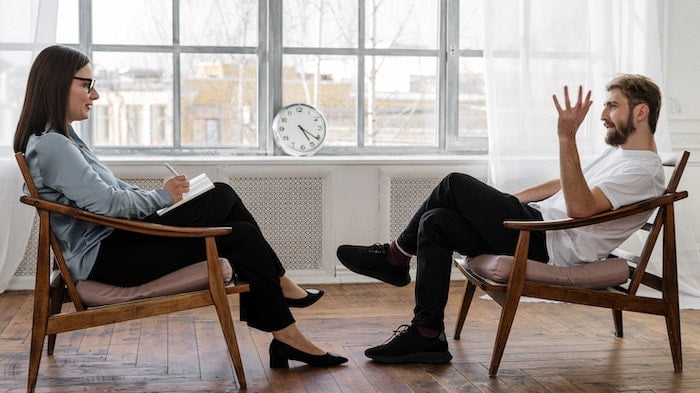 Once the detox process is complete, you or your loved one will move on to the rehabilitation phase, which involves therapy.
There are several types of therapy utilised by rehab clinics in Ellesmere Port and your treatment plan may incorporate various therapies depending on your individual needs.
Cognitive Behavioural Therapy
Cognitive Behavioural Therapy (CBT) is a type of talking therapy often utilised to treat conditions such as anxiety and depression.
However, it is also effective in treating drug and alcohol addiction, as it targets the root causes behind an individual's addiction.
Individuals undergoing CBT will learn how to combat their destructive behaviours and negative thoughts and replace them with healthier behaviours.
This is an ideal treatment for use in rehab clinics, as it allows patients to take control of their lives and their personal recovery once they leave the centre.
Dialectical Behavioural Therapy
Dialectical Behavioural Therapy (DBT) is based on the concept of CBT, but there are several differences between the two techniques.
For example, whereas CBT encourages individuals to change their behaviours, DBT first helps individuals accept who they are.
DBT also involves group work, whereas CBT focuses purely on individual treatment for drug and alcohol addiction.
The core beliefs of DBT are:
The individual is trying their best
The individual is attending rehab as they want to do better
The individual wants to become motivated to make healthier choices
Although the individual is not responsible for causing their issues, they need to find a way to fix them
Coping mechanisms are needed in all areas of the individual's life
Therefore, when given the right support, individuals undergoing DBT can learn to thrive as well as survive.
Family Therapy
For those whose relationships with loved ones may have been impacted by their addiction, family therapy will be an essential part of their treatment programme.
This is because feelings of bitterness and resentment among friends and family can cause an individual's substance abuse issues to worsen. They may also struggle to reach out for the help that they need due to feelings of shame.
Family therapy, therefore, helps to facilitate a safe environment where all parties can be honest about their feelings.
This ensures that the individual has a strong support network when they leave rehab and can help to heal some of the trauma that they may be experiencing as a result of their addiction.
Motivational Interviewing
Motivational interviewing is a form of addiction treatment therapy that helps to develop the willpower of an individual to allow for continued sobriety in the long run.
To implement this technique, therapists use the client's own thoughts to help them find the inspiration that they need to change.
By approaching addiction in this way, individuals are able to gain independence and feel a sense of freedom within their own lives.
Twelve-Step Facilitation Therapy
Twelve-Step Facilitation is a therapy programme that was originally developed by Alcoholics Anonymous (AA).
This is a spiritual recovery programme that encourages individuals to accept help from a higher power, which may be God, another spiritual figure or another person whom they look up to.
Once an individual has completed all 12 steps and accepted their addiction, they will be able to repair broken relationships and turn their life around for the better.
Co-Dependency Treatment
Therapy for co-dependency is beneficial for those who put the needs of another person above themselves, which enables this person to continue living their unhealthy lifestyle.
This removes any motivation for the other person to get sober, as the individual suffering from co-dependency often ensures that they fulfil their responsibilities themselves.
They may also give up their own physical or mental health for the sake of the other person.
Co-dependency can develop during childhood when the child has had to deal with situations that make them feel as if their own emotions and needs are not valid.
Treatment for co-dependency, therefore, focuses on addressing these underlying psychological issues, therefore helping the enabler and the individual suffering from addiction to become independent.
Holistic Therapies
Holistic therapies refer to a range of therapies that are designed to improve the overall wellness of individuals entering rehab in Ellesmere Port.
For example, this may include:
Equine therapy
Yoga and meditation
The aim of incorporating these activities into an individual's treatment programme is to show them that they can find pleasure and fulfilment outside of drugs and alcohol.
It also allows them to build long-lasting healthy habits which they can take into their lives after leaving rehab. They are therefore less likely to relapse and fall back into negative or harmful behaviours.
Post-Rehab Aftercare Support in Ellesmere Port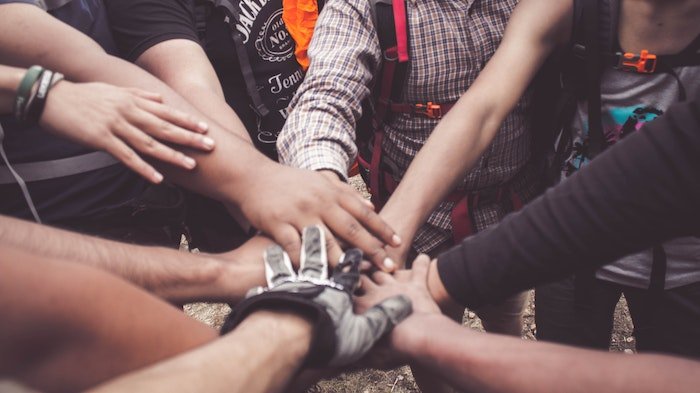 One of the most important stages of addiction treatment comes once an individual has completed their rehab programme and re-enters the community in Ellesmere Port.
To ensure that their transition is smooth, all good drug and alcohol treatment centres will therefore provide patients with at least 1 year of free aftercare.
This programme aims to help them remain sober in the long term and often consists of both group and individual therapy sessions at the clinic.
They may also be provided with relapse prevention strategies such as the HALT technique, which can be used when an individual encounters cravings for drugs or alcohol.
Rather than taking the substance, HALT encourages individuals to ask themselves whether they may be:
Hungry
Angry
Lonely
Tired
By taking a moment to stop and listen to their bodies, individuals will be able to fulfil the physical cravings that they are experiencing, rather than the mental craving for drugs or alcohol.
Ellesmere Port Addiction Support Groups
Another form of aftercare that individuals may be referred to once they have left rehab is a mutual support group.
These exist in Ellesmere Port and across the country to provide a safe space for those in recovery to share their struggles and achievements.
They bring together people from all walks of life, including those who are recently sober and those who may have been clean for many years.
Meetings take place regularly within the local community and allow individuals to seek advice on resisting cravings and triggers, as well as providing companionship in a time which can be lonely for so many.
The first addiction support group to be founded was Alcoholics Anonymous (AA), with all other support groups being modelled on their 12-step programme.
Narcotics Anonymous (NA) is the second-largest addiction support group that was created for those struggling with drug addiction.
There are also support groups for those who may be addicted to specific substances, such as:
Heroin Anonymous (HA)
Cocaine Anonymous (CA)
Marijuana Anonymous (MA)
Crystal Meth Anonymous (CMA)
For more information about drug and alcohol rehab in Ellesmere Port, call us today at 0800 088 66 86.
FAQs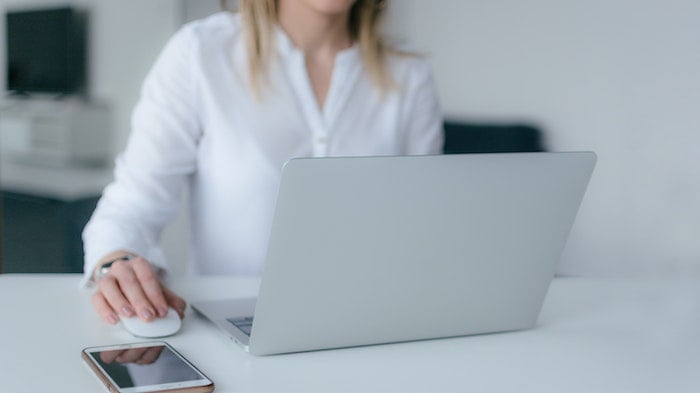 How Can I Get a Loved One to Attend Rehab?
Unfortunately, due to the stigma surrounding addiction, many individuals feel too ashamed to reach out for the help that they need.
This means that loved ones of individuals struggling with addiction often find it difficult to convince them that they should enter a rehab treatment programme in Ellesmere Port.
However, it is crucial for individuals to seek help as soon as possible, as frequent substance abuse can put them at risk of harm.
For instance, they may develop serious health complications, such as:
If you feel that your loved one needs professional addiction treatment but find that they are unwilling to cooperate, then you may benefit from an intervention.
Interventions are facilitated by professional interventionists and create a safe space for friends and family members to explain to their loved one how their addiction is affecting them and those around them.
The overall aim of an intervention is to encourage an individual that seek treatment would be the best course of action for them.
To ensure that communication remains positive and productive, an intervention should always be pre-planned.
This may involve you conducting some research into your loved one's addiction and the treatment methods that are available to them. Many intervention professionals use the CRAFT approach to intervention.
Community Reinforcement and Family Training encourage individuals to not only seek treatment but also to accept their addiction and actively try to implement healthy changes that will benefit their lifestyle in the long run.
This is a helpful approach to recovery as involving family and friends can heal relationships that may have been broken as a result of addiction. The individual struggling with addiction will therefore have a strong network of people to reach out to as they start their recovery journey.
What Does Rehab Cost in Ellesmere Port?
Depending on the facility chosen and the treatment programme that is required, the cost of residential rehab in Ellesmere Port will vary.
For instance, those who require detox medication are likely to pay more for their stay, as this process makes up a large majority of the cost.
However, a high-quality rehab facility typically charges between £5,500 and £11,000 for a 28-day stay, though you may be able to find cheaper rehab treatment.
If you are concerned about the cost of rehab but feel that you or a loved one would benefit from private treatment, then many rehab clinics do accept health insurance.
However, you should always check with your provider beforehand to ensure that your policy covers addiction treatment.
What Are the Benefits of Choosing to Recover in My Local Area?
One of the benefits of choosing to attend residential rehab in Ellesmere Port rather than further afield is that you or your loved one are likely to be able to access treatment much more quickly.
For instance, in 2016 and 2017, 92% of people in the Ellesmere Port and the Cheshire West area received treatment within three weeks of engaging with local alcohol services. [7]
This is partly because you will not have to travel as far and therefore fewer arrangements need to be made for your entry.
Attending a local rehab in Ellesmere Port is also beneficial for those who feel that they would benefit from being close to family and friends, allowing them to build a strong network to support them throughout their recovery.
How Many Times Does the Average Person Go to Rehab?
As addiction is a chronic brain disease, unfortunately, it is common for individuals to relapse once they begin their recovery process.
This means that they may need to attend rehab more than once before they are able to maintain their sobriety in the long run.
It is difficult to put a specific figure on the number of times the average person goes to rehab, as substance abuse issues have many different causes, characteristics, and treatment methods.
However, a study conducted in 2019 found that the average number of attempts at recovery was 5, although 50% of people only needed to attend rehab twice. [8]
It has also been found that 7.5% of people in Cheshire West successfully completed treatment and re-presented themselves within 6 months.
However, this is lower than the national rate of re-presentations, which is 8.7%. [9]
What Are the Success Rates for Individuals Who Attend Rehab?
A 2012 study conducted by the NHS National Treatment Agency for Substance Misuse found that the best-performing private rehab clinics in the UK were able to achieve success rates of 60 to 80%.
In contrast, the worst-performing facilities struggled to achieve 20% success rates. [10]
It has also been recorded that the percentage of patients successfully completing treatment in Ellesmere Port and the surrounding Cheshire West area is 48% higher than the national rate. [11]
However, in reality, the success of an individual's treatment programme depends on how hard they are willing to work to maintain their sobriety, as well as the commitment that they show to their treatment programme.
Therefore, although the quality of the rehab facility attended may have some impact on success rates, it is mainly up to the individual to control this.
How Long Does It Take an Individual to Overcome Their Addiction?
It takes 7 to 10 days to break an individual's physical dependency on drugs or alcohol through the detox process.
However, overcoming addiction can take much longer, as individuals will then need to break the psychological dependency that their brain develops on these substances.
Undoing this dependency requires therapy, and the length of time that an individual will remain in therapy depends on their individual circumstances. This also depends on the treatment programme they choose.
For example, residential rehab offers a much more intensive service, which means that individuals choosing this treatment programme are likely to overcome their addiction more quickly than those attending outpatient services.
It is therefore difficult to predict exactly how long it takes for an individual to overcome their addiction.
The average length of a stay in a residential rehab facility is 28 days, although some individuals may choose a longer treatment programme which lasts for 6 months or longer.
Get Help Today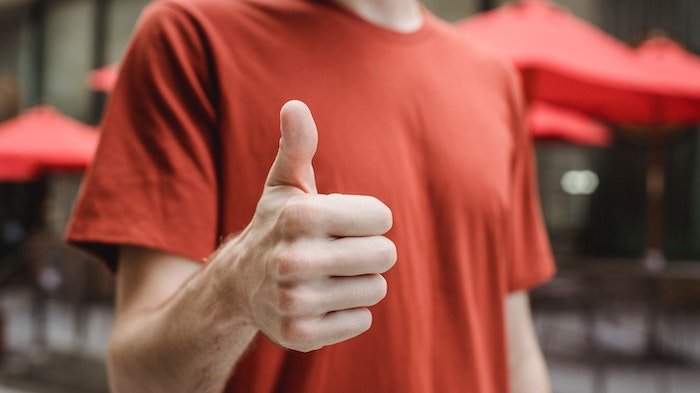 For more information about drug and alcohol rehab in Ellesmere Port, call us today at 0800 088 66 86.
References
[1] Opiate and Crack Cocaine Use: Prevalence Estimates by Local Area, Public Health England, Updated March 2019 https://www.gov.uk/government/publications/opiate-and-crack-cocaine-use-prevalence-estimates-for-local-populations
[2] Deaths Related to Drug Poisoning by Local Authority, England and Wales, Office for National Statistics, August 2022 https://www.ons.gov.uk/peoplepopulationandcommunity/birthsdeathsandmarriages/deaths/datasets/drugmisusedeathsbylocalauthority
[3] Alcohol Dependence Prevalence in England, Public Health England, Updated March 2021 https://www.gov.uk/government/publications/alcohol-dependence-prevalence-in-england
[4] Cheshire West and Chester Alcohol Joint Strategic Needs Assessment, Insight and Intelligence Research, January 2018 https://inside.cheshirewestandchester.gov.uk/GetFile?fileUrl=/keystatistics/alcohol%20jsna%20%20final%202018-01-08.pdf&extension=pdf
[5] Cheshire West and Chester Alcohol Joint Strategic Needs Assessment
[6] Cheshire West and Chester Alcohol Joint Strategic Needs Assessment
[7] Cheshire West and Chester Alcohol Joint Strategic Needs Assessment
[8] John F. Kelly et.al., 'How Many Recover Attempts Does It Take to Successfully Resolve an Alcohol or Drug Problem? Estimates and Correlates from a National Study of U.S Adults', Alcohol: Clinical and Experimental Research, July 2019 https://pubmed.ncbi.nlm.nih.gov/31090945/
[9] Cheshire West and Chester Alcohol Joint Strategic Needs Assessment
[10] The Role of Residential Rehab in an Integrated Treatment System, NHS National Treatment Agency for Substance Misuse
[11] Cheshire West and Chester Alcohol Joint Strategic Needs Assessment