Drug & Alcohol Rehab in Bridlington
Drug and alcohol addiction is an issue all over the world, not just in the UK.
Addiction is something which transcends boundaries.
It does not matter what age, race, orientation or social background you come from –  we are all susceptible to the effects of drug and alcohol addiction, whether directly or indirectly.
Addiction Statistics In Bridlington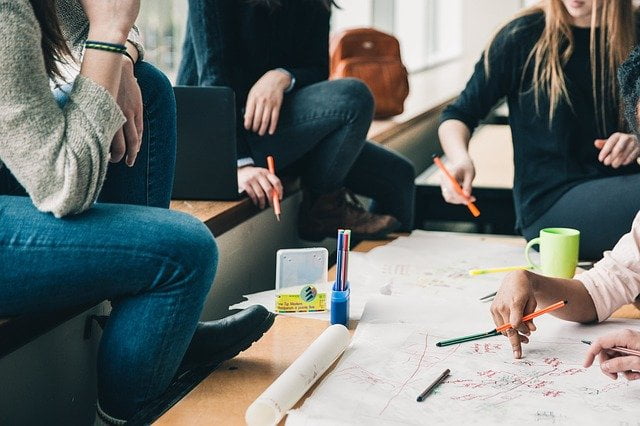 According to a survey conducted in East Yorkshire including Bridlington, almost 10% of young people (under 18) respondents had reported consuming alcohol regularly (at least once a week or more) which was significantly higher than the national average.
Furthermore, it was reported from 2019 to 2020 that Kingston Upon Hull, near Bridlington, had over 1,100 new presentations into treatment due to alcohol and drug use.
It is important to note that these are only confirmed cases of addiction where the addicted person was willing to seek treatment – unfortunately, the true numbers are likely to be far higher.
Addiction and Children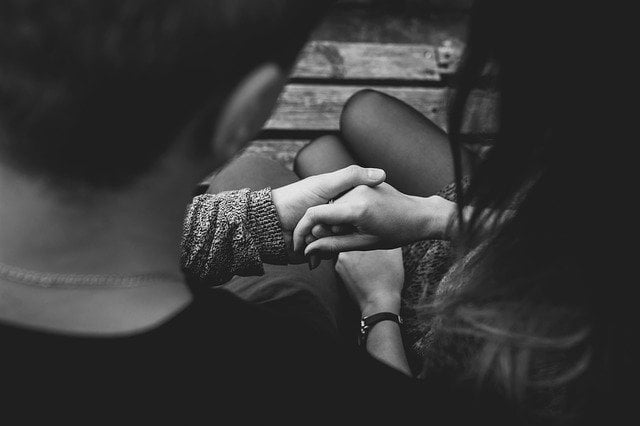 Of this statistic, it was discovered that 22% of these were parents or adults living with children.
In Bridlington and the rest of East Yorkshire, 63% of new presentations entering treatment were parents or adults living with children.
East Yorkshire is estimated to have a rate of 3 in 1,000 parents living with children while suffering from alcohol dependence.
This is particularly the case for children living with a parent that may be suffering from addiction.
It puts them at increased risk and exposure to addiction.
Addiction and Crime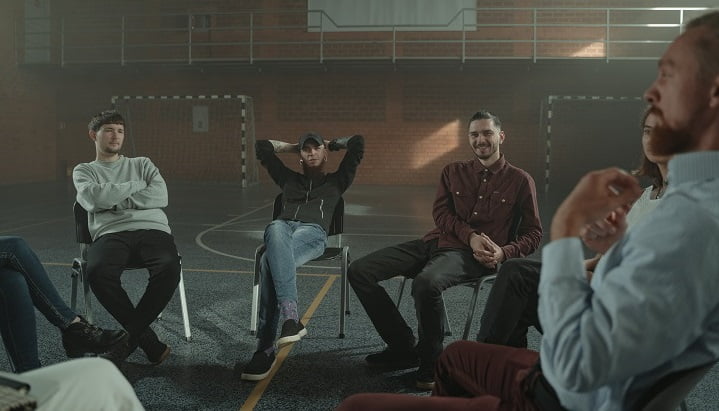 Not only does addiction and substance use disorder create problems for the addicted person, but it also exposes members of the community to the effects of addiction.
In East Yorkshire including Bridlington, the Office of National Statistics reported that 2021 saw over 18,000 reported crimes, a 7% increase of violent offences and also a 7% increase in sexual offences from the previous year.
Addiction can lead to crime, and crime can exacerbate addiction or expose people to addiction.
Crime is rife in East Yorkshire, particularly Hull, and this places Bridlington and its community at risk of antisocial behaviour, which can then fuel drug and alcohol consumption.
To combat drug and alcohol addiction in the community, we must ensure that those who need support have access to it.
Addiction treatment can be facilitated at a drug and alcohol rehab in Bridlington.
What Is Drug And Alcohol Addiction?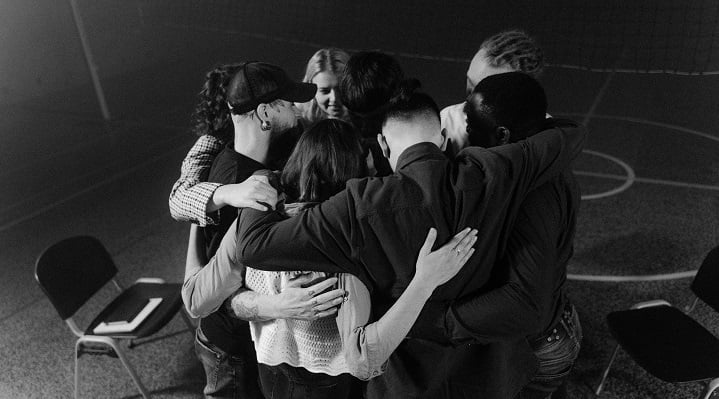 Neurologists officially classify addiction and substance use disorder (SUD) as a disease of chronic brain relapsing.
Addiction can occur when a subject repeatedly exposes themselves to an addictive substance such as alcohol or narcotics, and the brain forges new neural pathways which can create dependence.
This alteration in the brain's reward pathways or mesolimbic pathways means that the subject will then need the addictive substance to function normally.
Without it, they will experience discomforting and dangerous withdrawal symptoms that will compel them to consume again to reach feelings of euphoria.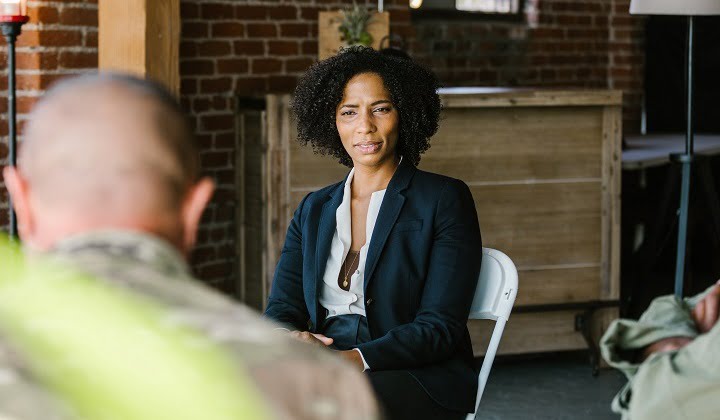 Each time the addicted person consumes their substance to quell withdrawal symptoms, their tolerance increases.
This will then require a higher amount of consumption in order to reach the same feelings of euphoria.
This can then lead to dangerous levels of consumption which can lead to long-term health ramifications or even death.
The brain disease model of addiction is a progressive and accurate model assessment of addiction.
It takes into account the chemical changes of the brain that addiction enforces, and it disproves the misconception that addiction is a choice and not an illness.
What Is A Drug And Alcohol Rehab In Bridlington?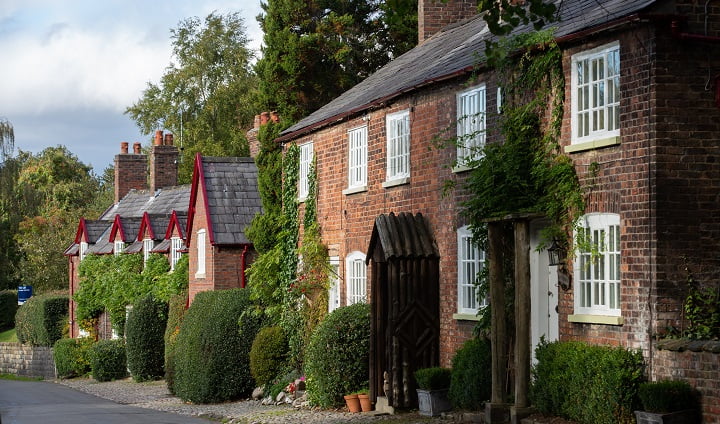 The term rehab often refers to a residential facility where patients will enter in order to overcome a drug or alcohol addiction.
It is a shortening of the word rehabilitation which literally means to restore something back to full health or optimal condition.
And that is exactly what a drug and alcohol rehab in Bridlington will help patients do.
It will help patients overcome their addiction and restore them back to full health while practising a lifestyle of abstinence.
At a residential drug and alcohol rehab in Bridlington, patients will receive onsite accommodation while they undergo their drug and alcohol addiction treatment.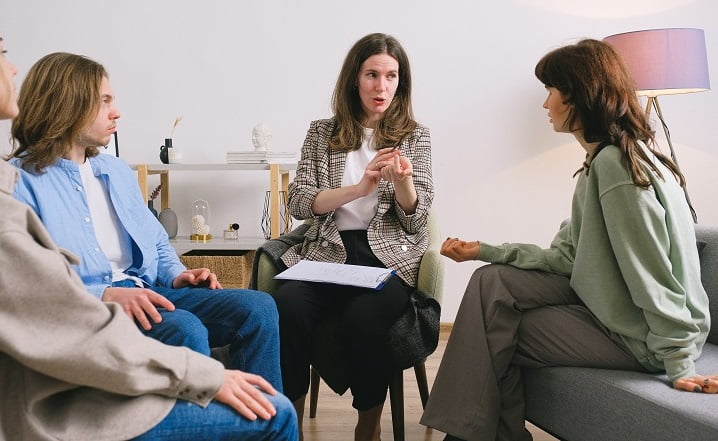 This means that they will have access to high-quality therapy, counselling and detoxing services with the assistance of a team of medical professionals.
Typically, addiction treatment programmes will last around 28 days for a patient at a drug and alcohol rehab in Bridlington.
They will include a detox phase if necessary, therapy and counselling, as well as relapse prevention planning.
Drug And Alcohol Rehab In Bridlington: Outpatient VS Inpatient Treatment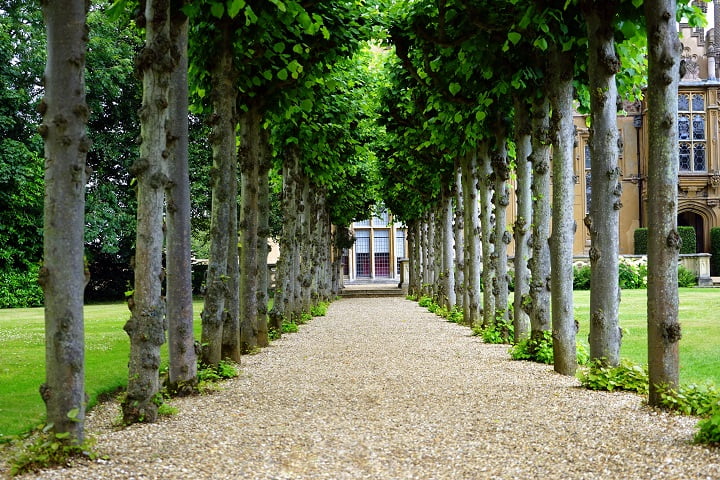 There isn't one form of treatment at a drug and alcohol rehab in Bridlington.
Patients can undergo addiction treatment programmes as an outpatient or an inpatient.
Typically, outpatient services (such as the NHS in Bridlington or Alcoholics Anonymous) are free services, whereas inpatient services are private and require payment.
Outpatient Treatment – Pros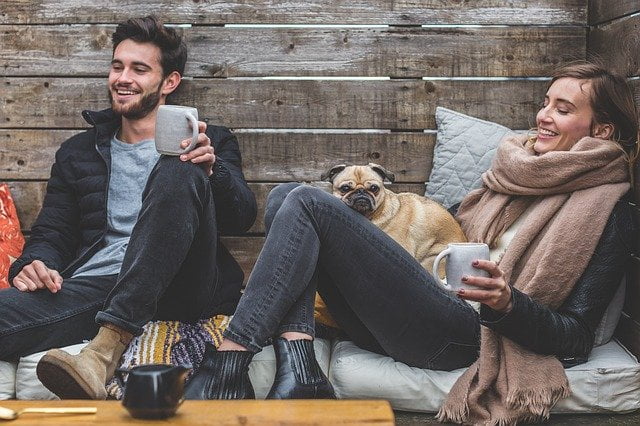 Outpatient services are appealing to some patients because they can offer affordability and flexibility.
Undergoing addiction treatment as an outpatient means that you can return home each night and maintain occupational, academic or social responsibilities while undergoing treatment in Bridlington.
Home detox is also an option for outpatients.
Typically, sessions are held early in the morning or later in the evening to accommodate those who are busy throughout the day.
Outpatients can commit to a few hours a week or undergo an intensive outpatient programme where they commit to more hours in order to optimise their recovery.
Outpatient Treatment – Cons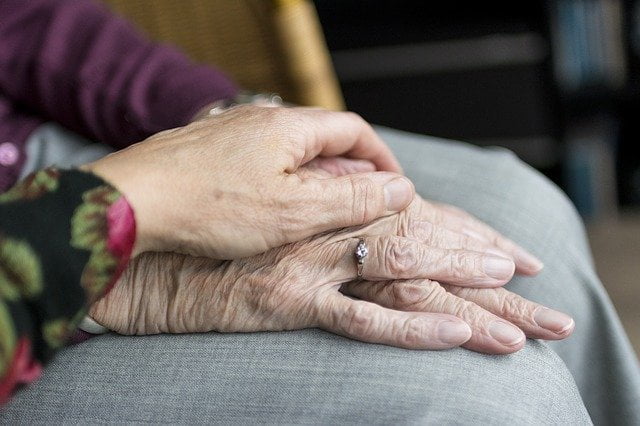 However, not all patients can or should opt for outpatient services.
This is because many patients are deemed to be at high risk of relapsing and need to undergo 24/7 medical supervision and support throughout their recovery.
These high-risk patients are those who are deemed to be suffering from a severe form of addiction, have mental health problems, become erratic or violent, or have any other factors which may impede their recovery if not done carefully.
Additionally, free services may require a waiting period which can easily exacerbate someone's addiction before receiving support.
Inpatient Treatment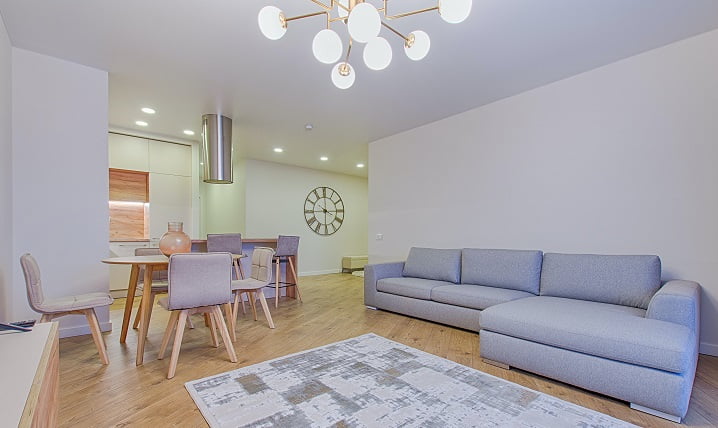 A private or residential drug and alcohol rehab in Bridlington, however, allows patients to recover in a safe and comfortable environment, free of any of the relapse triggers presented in their social environment.
The rehab will provide medically supported facilities for those who suffer from addiction as well as any additional illnesses, whether mental or physical.
Professional counsellors and medical practitioners will be onsite to ensure that the patient is progressing through their therapy sessions and showing signs of recovery.
Upon leaving the drug and alcohol rehab in Bridlington – which will typically last around 28 days for patients – they will begin their aftercare programme.
They will have access to fellowship programmes in Bridlington and will undergo the 12-Step Facilitation Therapy to ensure that they continue to sustain their sobriety outside of their rehab in Bridlington.
How Much Does A Drug And Alcohol Rehab In Bridlington Cost?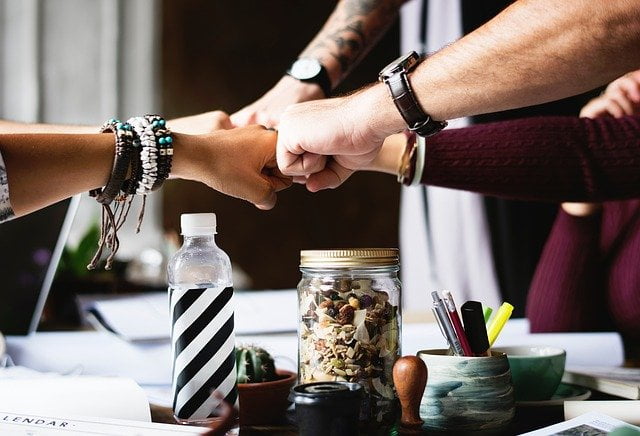 One of the disadvantages that an inpatient addiction treatment programme has when compared to public services is its cost.
A drug and alcohol rehab in Bridlington could cost between £5,000 to £14,000 for a 28-day stay.
However, prices can vary according to a number of factors.
The price of a drug and alcohol rehab in Bridlington will vary according to the quality of facilities, accommodation and the reputation and experience of its workers.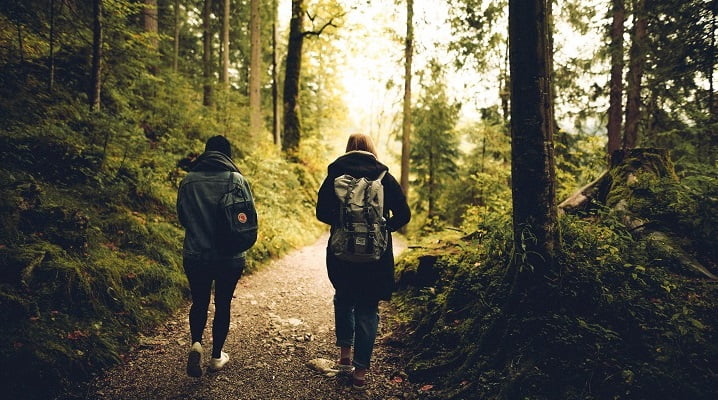 Additionally, the location may play a part in the cost of an addiction treatment programme.
There are ways that patients can limit how much they are spending on their stay at a drug and alcohol rehab in Bridlington.
Patients can opt for a multi-occupancy or semi-private room to lower the costs.
Additionally, if patients have health insurance there is a chance that some of the treatment to be paid for.
Be sure to coordinate with your insurance provider to see if they can cover some of the costs of treatment.
Subjects should be careful to research about the costs of their desired drug and alcohol rehab in Bridlington.
Rehab Recovery can help you to compare these options and help you decide which would be the best decision for you and your recovery.
Entering Rehab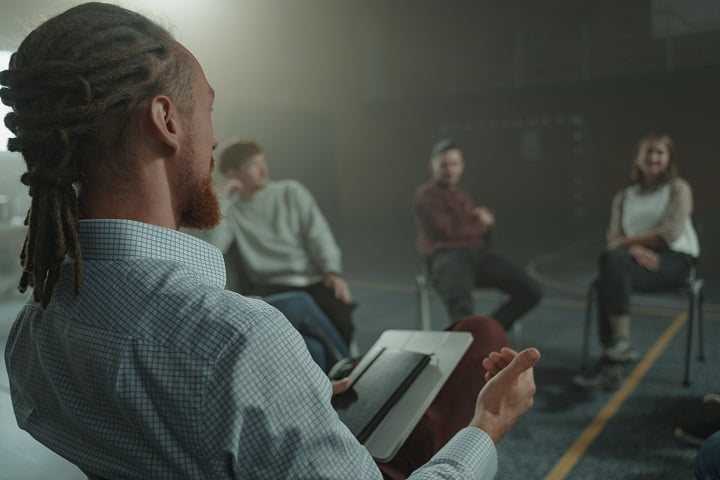 The information provided about different forms of rehabilitation can be overwhelming.
Fortunately for subjects, licensed professionals such as consultant psychiatrists and providers such as Rehab Recovery can help you understand what sort of treatment in Bridlington you require.
When you contact Rehab Recovery by dialling the number 0800 326 5559, you will be greeted by a trained admissions officer.
Here, you can ask any questions that you have to find out more information about your condition and your treatment options.
There is no such thing as a stupid question when it comes to the complex subject of addiction.
The trained admissions officer might conduct a health assessment in order to understand more about your physical and mental health and your addiction history.
This information can help a consultant psychiatrist determine what kind of addiction treatment you require and which steps need to be taken.
The ASAM Criteria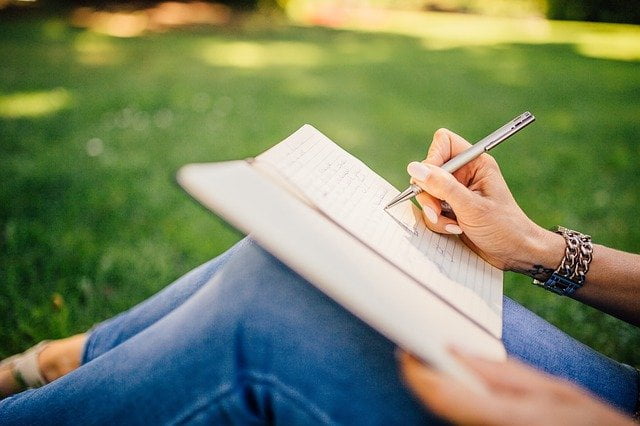 The ASAM Criteria is a multidimensional assessment and placement criteria used by clinicians to determine the level of care that a patient needs.
It takes into account the patient's needs as well as their physical and mental health, network of support, and other factors.
The ASAM Criteria has four levels of treatment for patients;
Level 1: Outpatient Treatment
Level 2: Intensive Outpatient Treatment
Level 3: Inpatient Treatment
Level 4: Intensive Outpatient Treatment
Each level requires a different amount of care for each patient.
Levels 1 and 2 are for those who suffer from a mild to moderate form of addiction, whereas Levels 3 and 4 are for those who suffer from a moderate to severe form of addiction.
The patient's addiction severity according to multidimensional criteria will determine what level of care they will undergo.
What If I Suffer From Multiple Disorders?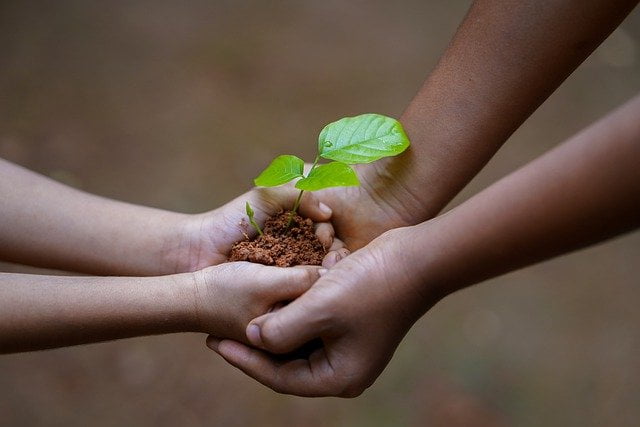 If a patient suffers from multiple disorders (such as depression, bipolar disorder, anxiety or schizophrenia), which is often the case with addiction, a dual diagnosis will be made.
Then, the consultant psychiatrist will ensure that their personalised treatment programme takes into account these additional requirements in order to help them overcome addiction.
Addiction can be the cause of a subject developing a mental health disorder such as depression, for example.
However, sometimes addiction becomes a product of these mental health conditions.
Regardless of which came first, a drug and alcohol rehab in Bridlington will seek to treat these additional needs.
Hosting An Intervention In Bridlington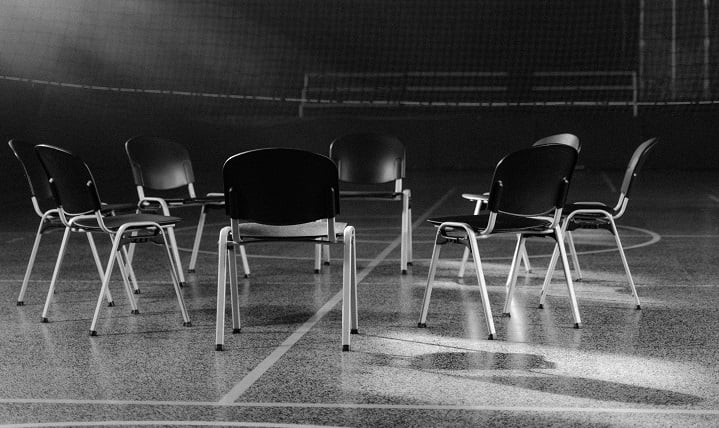 Maybe it is not you that needs to be treated for a drug or alcohol addiction.
Sometimes, the people who get into contact with a drug and alcohol rehab service are the loved ones of the addicted person.
It can be difficult to convince someone who is reluctant to seek help to actually seek help.
Instead, it might discourage them further and make them feel that they are being pressured by their loved ones.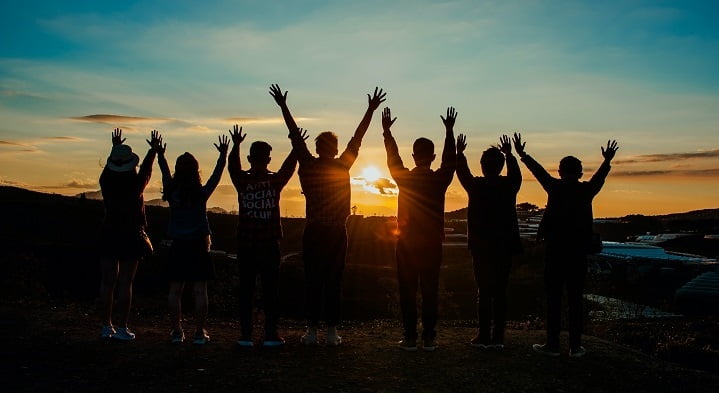 The purpose of an intervention is to encourage the loved one in a non-confrontational way to seek the support of a drug and alcohol rehab in Bridlington.
Rehab Recovery can help you by putting you in touch with an interventionist who will then host an intervention in Bridlington.
During the intervention, the family will have the platform to share and openly communicate their thoughts and feelings about how their loved one's addiction is affecting them.
The purpose is to help the addicted person understand why they should seek treatment.
It is not a case of forcing someone to seek treatment because they think that they should, it is a case of helping them see the reasons for entering a drug and alcohol rehab in Bridlington.
CRAFT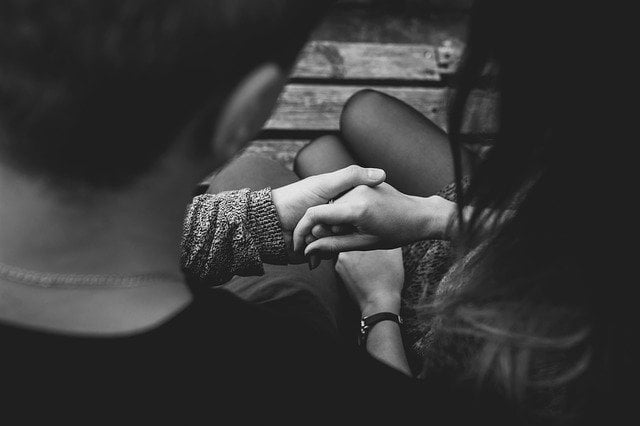 CRAFT Intervention is a popular form of intervention because it places a special emphasis on the affected family of the addicted person.
CRAFT hosts family counselling sessions as well as communication training to ensure that they can cope with their loved one's affliction.
How Long Does A Drug And Alcohol Rehab In Bridlington Last?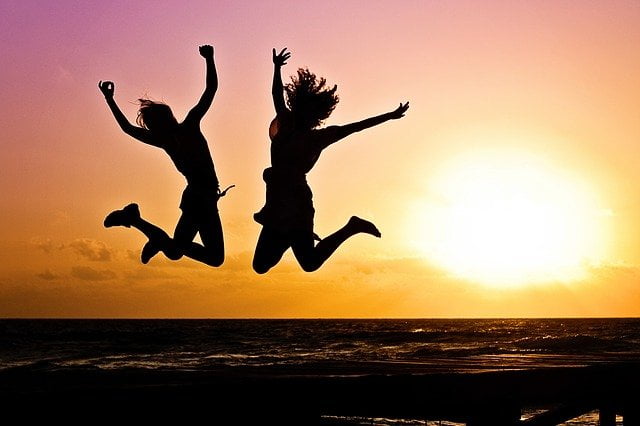 Typically, patients will spend around 28 days at a residential drug and alcohol rehab in Bridlington.
During this time, the patient will undergo a medicated detox for around seven to ten days if necessary, and they will also undergo a range of therapy, counselling sessions, and relapse prevention planning strategies.
Of course, there is no timeframe which is objectively optimal for patients.
Some patients will be required to stay longer because their addiction severity will be worse.
The purpose of a drug and alcohol rehab in Bridlington is to provide the patient with enough time and support to not only recover but to be able to sustain recovery once they leave their rehab facility.
Alcohol & Heroin Detox At A Drug And Alcohol Rehab In Bridlington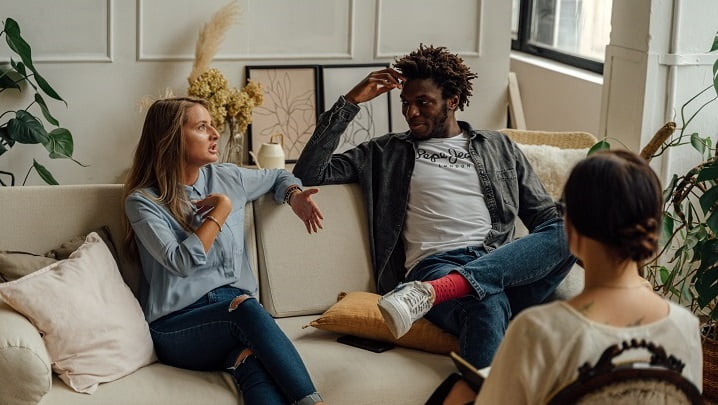 Patients suffering from an alcohol or heroin addiction may be required to undergo a medicated detox.
Here, patients will spend around a week allowing the addictive substance to withdraw from their body in a safe and comfortable environment with the assistance of pharmacological intervention.
Because alcohol and heroin addiction present physical withdrawal symptoms, abruptly abstaining or quitting 'cold turkey' can be dangerous.
It will be required that the patient undergoes medication and receives 24/7 care to ensure that their detox is conducted safely.
Medications prescribed by an addiction physician will vary from benzodiazepines, naltrexone, subutex, librium and so on.
Different forms of medication will be prescribed to different patients depending on their unique needs in order to quell withdrawal symptoms.
What If I Suffer From A Cocaine Or Cannabis Addiction?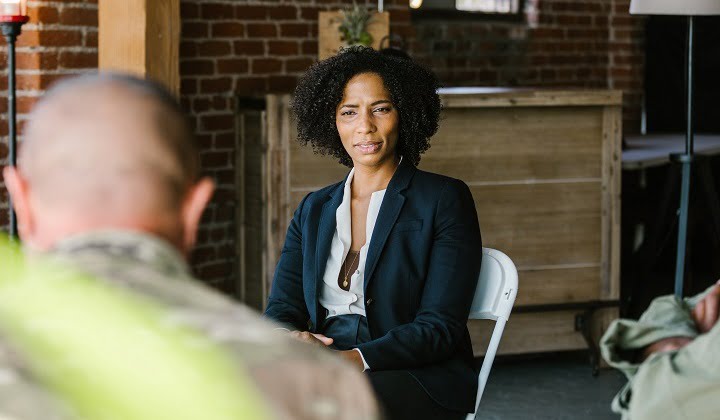 If a patient suffers from a psychologically addictive drug – such as cocaine or cannabis – they will not be required to undergo a medicated detox.
This is because psychological withdrawal symptoms, while discomforting and harmful, are not as dangerous or potentially fatal as physical withdrawal symptoms are.
Instead, patients will proceed to undergo a range of therapy and counselling sessions to overcome psychological and emotional issues that they may have.
These forms of therapies are designed to help the patient not only overcome addiction but other obstacles in different areas of their life.
Therapy At A Drug And Alcohol Rehab In Bridlington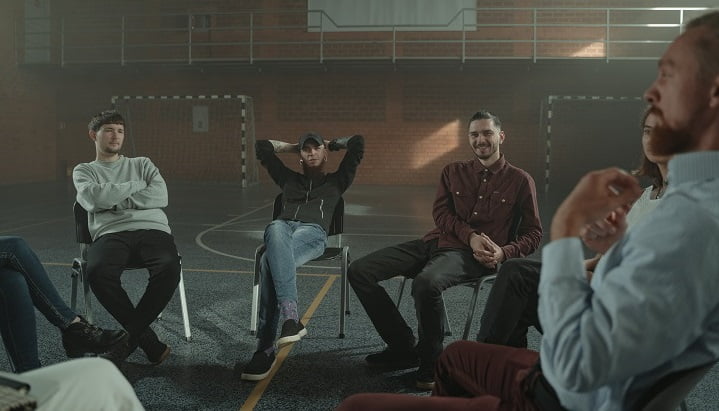 Therapy at a drug and alcohol rehab in Bridlington can mean many things.
It isn't just restricted to one form.
At a patient's rehab facility in Bridlington, they will undergo many forms of therapy which complement each other in order to help the patient both recover from addiction and become more happy and capable in their life.
Cognitive Behavioural Therapy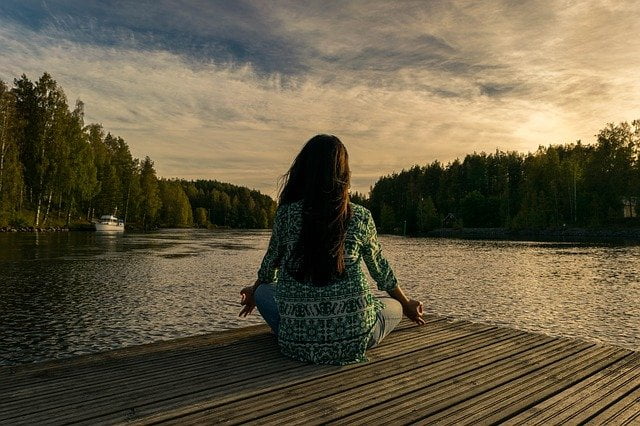 Cognitive Behavioural Therapy (CBT) is one of the most well known forms of therapy.
It is implemented in most addiction recovery treatment programmes because it has a reputation for being effective in helping patients overcome negative forms of thinking and self-destructive patterns.
The objective of CBT is to help the patient understand that they may be suffering from cognitive distortions, which is a perspective which harbours negative and inaccurate viewpoints.
Cognitive distortion then leads to subjects developing negative habits and coping mechanisms which can then exacerbate their addiction.
Implementing CBT sessions will help the patient develop healthier coping habits and a more positive but rational outlook on their addiction and other issues in life.
It is not addiction specific, as it is often used to treat people with anxiety and depression as well.
Research shows that combining CBT with treatment medications can be extremely effective for addiction patients.
Dialectical Behavioural Therapy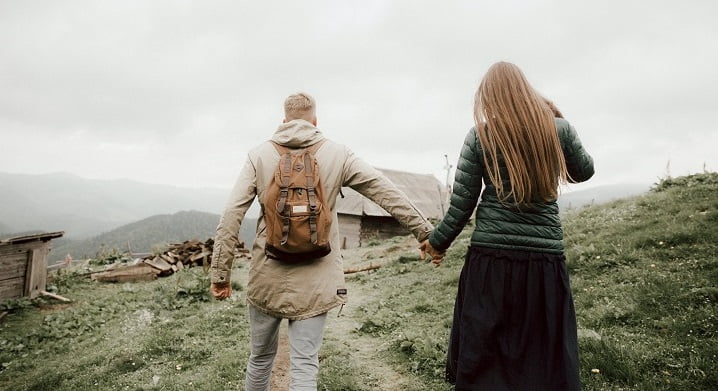 Similar to CBT, the objective of Dialectical Behavioural Therapy (DBT) is to help the patient overcome negative forms of thinking.
However, DBT places more emphasis on the emotional side of recovery.
Its purpose is to help patients manage their intense emotions when they are faced with difficult situations.
In doing so, patients will be able to approach situations in life with more composure and emotional stability.
Motivational Interviewing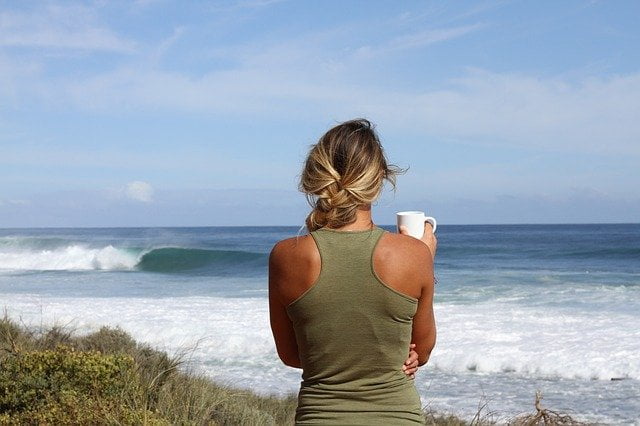 Motivational Interviewing (MI) is a unique form of therapy because it does not address any symptoms, but it is implemented with the objective of reinforcing and sustaining the patient's goals and motivations of recovery.
It utilises the language of change to help patients complete their goals.
During a session of MI, a licensed counsellor will interview the patient about their addiction and their goals of recovery.
By answering, the patient will discuss their intentions of recovering and this will then sustain their intrinsic motivation and help them manifest their objectives.
Holistic Therapy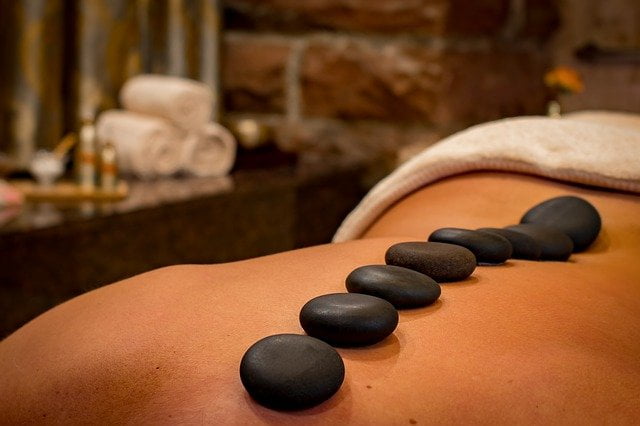 Holistic Therapy is another unique form of treatment because it can come in the form of many activities.
Rather than addressing particular symptoms, the goal of Holistic Therapy is to improve the overall well being of the patient.
Examples of Holistic Therapy include equine therapy, yoga, tai chi, music therapy, art therapy, massages, adventure therapy and more.
The term holistic refers to the person as a whole.
This means that Holistic Therapy is an all-encompassing form of therapy with the objective of improving the physical, mental and spiritual wellness of the patient.
Holistic Therapies can assist with patients suffering from emotional or mental issues, unhealthy habits, and even withdrawal symptoms.
Group Therapy & Support Sessions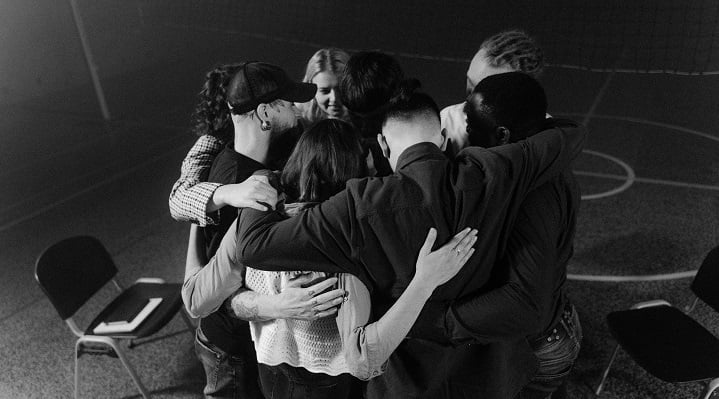 Group therapy and support sessions are thought to be extremely beneficial in helping patients adopt and sustain a lifestyle of abstinence.
This is because the inclusion of other peers helps promote a strong support network and social reinforcement.
During meetings, patients will share their addiction experiences – whether positively or negatively- with the rest of the group.
This can help patients feel relieved and unburdened once they share and they may even inspire other members of the group.
Family Counselling & Therapy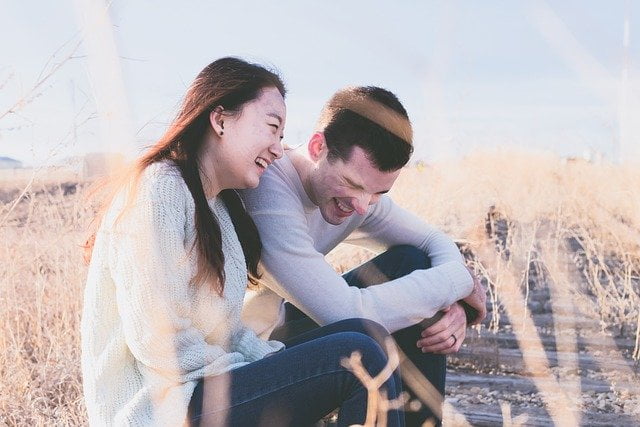 Family counselling and therapy are important because the family is often thought to be the first line of defence should a patient risk relapsing.
By educating the family on the complexities of addiction, they can learn to understand what their loved one requires and what relapse triggers look like.
By improving the family's knowledge about addiction, their loved one will receive a much higher quality of support.
Not only that, but it also minimises the stigmatisation of addiction and the addicted person will be more open and honest about their addiction.
Aftercare & Relapse Prevention Planning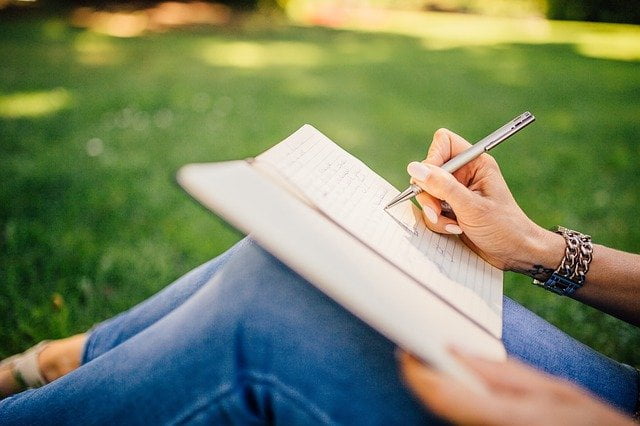 Having a relapse prevention plan is essential to sustain sobriety and maintain recovery.
This will help prevent patients from falling back into their former negative habits which can ruin their life.
No matter how well the former patient is doing post-rehab, the threat of a relapse is always looming.
Because of this, the former patient must have a well-structured relapse prevention plan in order to stay in recovery.
This is a huge component of the addiction treatment programme at a drug and alcohol rehab in Bridlington.
Patients will learn how to recognise an emotional and mental relapse, and what to do in order to not succumb to a physical relapse, which is the act of reinitiating consumption.
Steps to prevent relapses include assessing your personal and addiction history, identifying the signs that could lead to a relapse, and establishing a procedure to prevent a relapse.
Fellowship Groups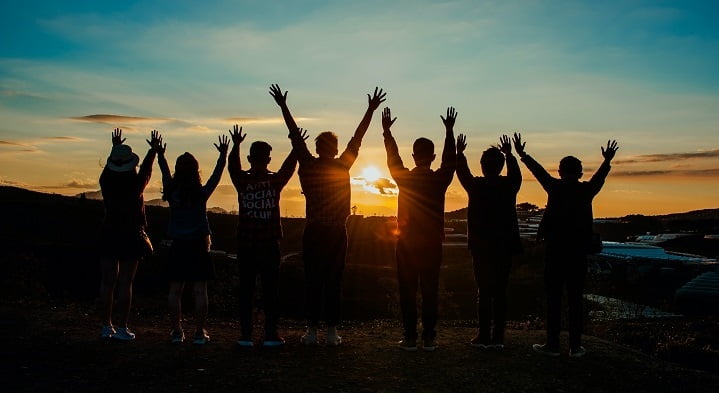 Patients will also have access to fellowship groups such as Alcoholics Anonymous, Narcotics Anonymous, and SMART Recovery, as a part of their aftercare.
Former patients, whether inpatient or outpatient, can attend these sessions in-person or online in order to continue practising their habits of abstinence and sobriety.
Each of the previously listed organisations is nonprofit and nonpolitical.
Sessions are often facilitated and hosted by people who have recovered from drug or alcohol addiction themselves.
This means that the organisations only have intentions which are honest and that they prioritise the well-being of their members.
Contact Rehab Recovery Today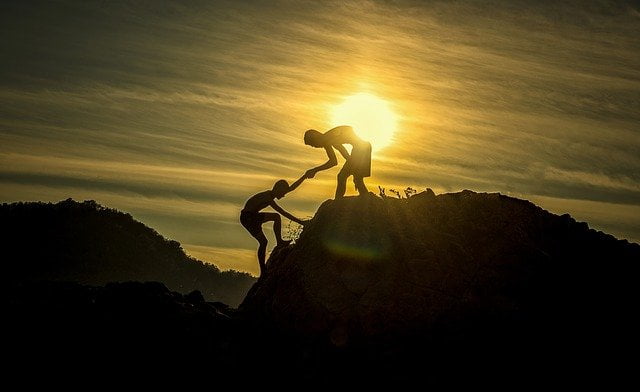 If you or your loved one are suffering from a drug or alcohol addiction in Bridlington, contact us today by dialling the number 0800 088 66 86.
Whether you want to enter a drug and alcohol rehab in Bridlington or you merely have a few questions to ask about the process, we are here to guide you through the process of recovery.