Drug & Alcohol Rehab in Harpenden
Some of the signs of addiction are linked to the particular substance you are using, and others are applicable to any substance or behavioural addiction.
The main signs of addiction include:
Being unable to stop the behaviour, no matter how much it is damaging your life
Having issues with personal relationships
Keeping your addictive behaviours a secret from others
Having memory problems
Being tolerant on a substance or a particular behaviour
At the right drug and alcohol rehab in Harpenden, recovery is always possible.
To start your journey with Rehab Recovery at a drug and alcohol rehab in Harpenden, call us today on 0800 088 66 86
What Can I Do to Help Someone Who is in Denial?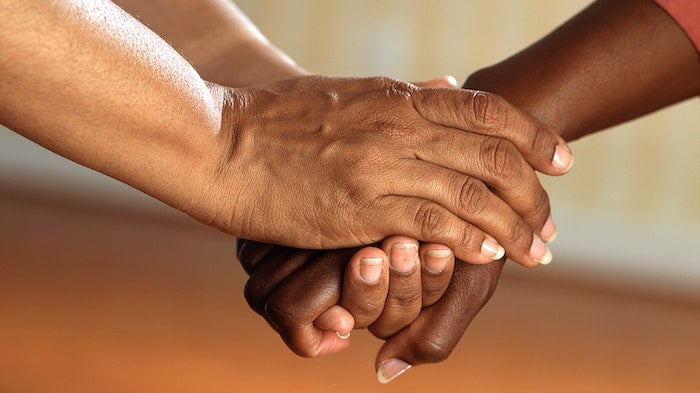 Sometimes, there is nothing you can do when someone is convinced that they do not have a problem with substances, or they are unwilling to admit this to you.
They may need to experience a certain event to stop being in denial, such as speaking to a doctor or developing a mental health disorder due to their addiction.
Though you cannot take the denial away, you can consistently remind your loved one of their issue, and talk about the support they could get, e.g., at drug and alcohol rehab in Harpenden.
Be aware that they may grow resentful of you doing this, so make sure you are doing it in a gentle way, and not from a place of superiority.
It may be best to make it explicitly clear that you are there to help if your loved one needs you and then to move away from the topic unless it is brought up.
However, if you take this route, you mustn't enable any addictive behaviours.
For example, do not lend money to your loved one for drugs, do not lie for them when others ask about their well-being, and do not put up with them severely mistreating you.
In other words, once you have stated that you would do anything to support your loved one, make it clear that you do not support the addiction itself.
You may wish to consider getting help hosting an intervention for your loved one in order to let them know that you are here to help.
Alternatively, if they strongly resist the idea of professional recovery, you may wish to encourage them to attend a mutual support group, such as Alcoholics Anonymous, Narcotics Anonymous, Cocaine Anonymous or SMART Recovery.
If you would like to make sure that your loved one gets the help they need from a drug and alcohol rehab in Harpenden, give our team a call on 0800 088 66 86
Heroin Addiction at Drug and Alcohol Rehab in Harpenden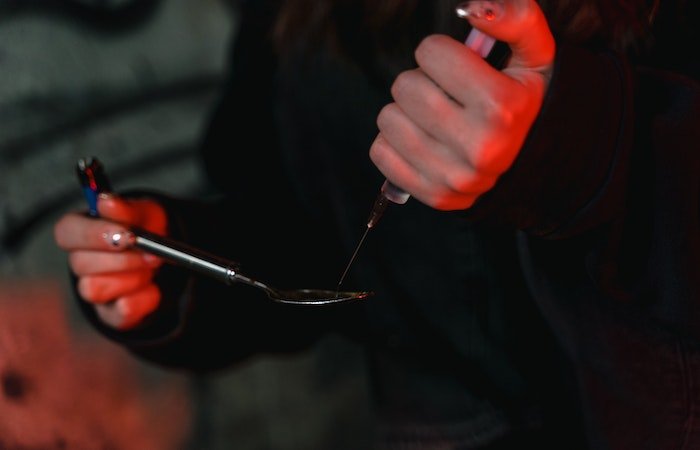 Heroin addiction can be treated at drug and alcohol rehab in Harpenden.
There is no way to cure heroin addiction, meaning people who leave rehab will have to work hard to stay sober, as well as receive effective and professional support.
However, the treatments at private rehab can cure the patient of the physical symptoms of heroin addiction, as well as helping them to cope with the psychological side effects.
The first treatment for heroin dependency or addiction is a controlled detox.
It is vital that this occurs first, as heroin is extremely damaging and patients need to get it out of their system before pursuing their personalised treatment programme.
Overcome your heroin addiction at a drug and alcohol rehab in Harpenden –  talk to our experts on 0800 088 66 86
Cocaine Addiction at Drug and Alcohol Rehab in Harpenden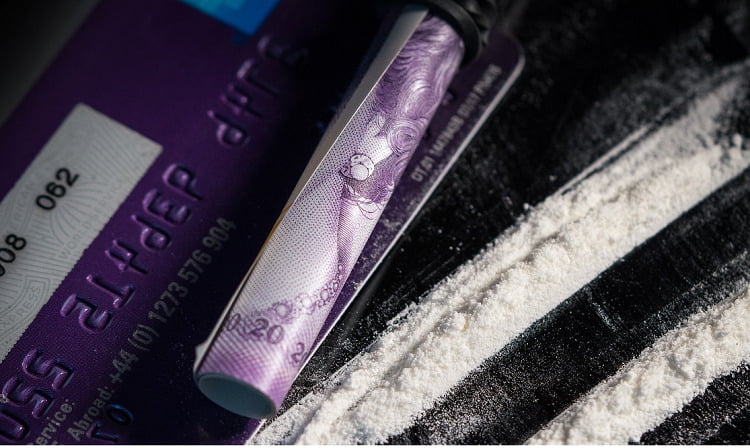 There are lots of people with a cocaine addiction at drug and alcohol rehab in Harpenden.
Many of these patients will suffer from a dual diagnosis, meaning they have a cocaine problem as well as PTSD, an eating disorder, grief, depression, or any other mental health disorder.
This means that cocaine addiction treatment involves intensive therapy.
Patients will have therapy every single day at residential rehab, but they will not necessarily have the same type of therapy each day.
For example, they may attend group therapy every day, dialectical behavioural therapy every other day, and art therapy once a week. If there are no mental health issues present (aside from addiction), patients will still have daily therapy.
Overcome your cocaine addiction at a drug and alcohol rehab in Harpenden –  talk to our experts on 0800 088 66 86
Alcohol Addiction at Drug and Alcohol Rehab in Harpenden

Alcohol addiction is treated very similarly to heroin addiction at drug and alcohol rehab in Harpenden.
This is because both are physically addictive substances, so detoxing is performed at the very beginning of treatment, followed by daily therapy.
If any withdrawal symptoms continue past the detox phase, patients will receive additional support at rehab. They may be given medication to help control the symptoms, such as Librium.
Overcome your alcohol addiction at a drug and alcohol rehab in Harpenden –  talk to our experts on 0800 088 66 86
Cannabis Addiction at Drug and Alcohol Rehab in Harpenden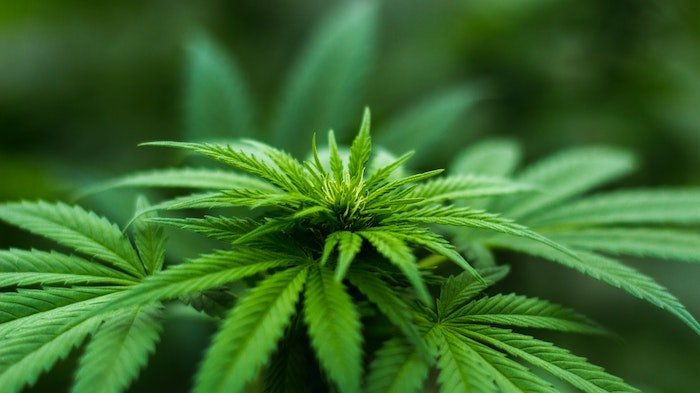 Just like cocaine addiction, cannabis addiction is primarily treated with therapy. Though it is possible for someone with a cannabis problem to have physical addiction symptoms, it is very unlikely so the focus tends to be psychological treatment.
Thanks to the individualised treatment plans at a drug and alcohol rehab in Harpenden, these treatments are able to focus on the specific issues and causes afflicting each person.
Many people with cannabis addiction are using other addictive substances as well as cannabis.
For example, there is a link between cannabis use and alcohol use disorder (AUD).
When patients are using more than one substance they are more at risk of developing serious illnesses, so they may have to have more intense treatment at rehab.
Overcome your cannabis addiction at a drug and alcohol rehab in Harpenden –  talk to our experts on 0800 088 66 86
Behavioural Addiction at Drug and Alcohol Rehab in Harpenden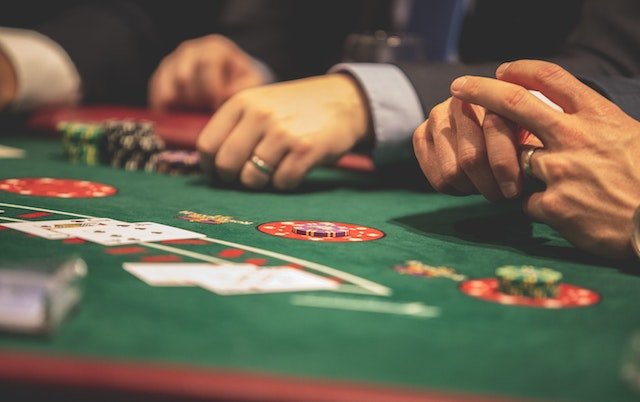 Drug and alcohol rehab in Harpenden is not strictly a place for people with a substance addiction – it can also kickstart the recovery journey of people with a behavioural addiction, such as an eating disorder, gambling addiction, sex addiction or others.
When patients with behavioural addictions arrive at a rehab centre, they are asked to abstain from their addiction, just as people with a substance addiction have to do.
This is not always possible. For example, if someone has a binge eating problem, they cannot be deprived of food.
However, they will be monitored at eating times to ensure they are not engaging in binge eating.
It goes without saying that monitoring people with addiction is not enough to stop them from relapsing when they leave drug and alcohol rehab in Harpenden.
That's why people with behavioural addictions follow a structured schedule at residential rehab, which includes workshops, group meetings, and plenty of therapy sessions.
Overcome your behavioural addiction at a drug and alcohol rehab in Harpenden –  talk to our experts on 0800 088 66 86
Dual Diagnosis at Drug and Alcohol Rehab in Harpenden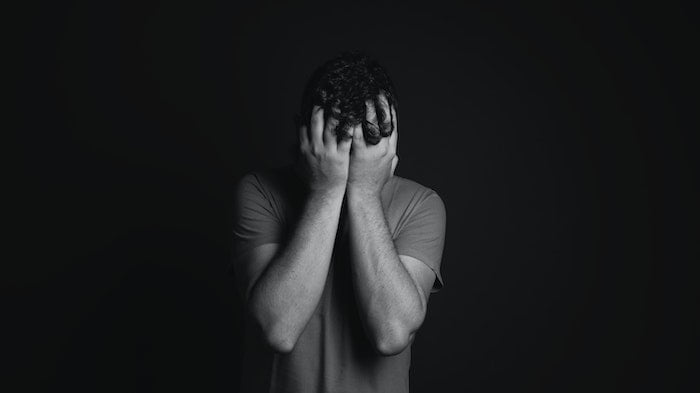 We mentioned dual diagnosis when we explained that people with cocaine addiction are more likely to have it. Statistically, people with any type of addiction are very likely to have another mental health disorder.
The dual diagnosis statistics for people with alcohol use disorder is 86%, and for substance use disorder, it is 70%.
Dual-diagnosis patients receive the same treatment as everyone else at rehab, in the sense that they still have a detox (if necessary) and therapy. They will attend group therapy just like everyone else, and they will follow a treatment plan that revolves around addiction.
However, the difference is that there will also be a key focus on their mental health condition. This means that the therapies they have are likely to be associated with the mental health disorder that they have been diagnosed with.
That being said, most therapies are applicable to many different problems, so the treatment plan of a dual diagnosis patient may look similar to the plan of someone who is only dealing with addiction.
For example, there could be two patients who are both having dialectical behaviour therapy every day. One may be engaging with this therapy as it helps them to be more assertive when dealing with people who enable their addiction, whilst the other may find that DBT helps them to reduce addiction-related stress, but as well as this, it supports them to regulate their emotions, which they struggle with due to having borderline personality disorder.
As you can see, successful therapeutic models are versatile. They do not just treat one issue – some therapies were designed for a particular disorder (like DBT originally being designed for BPD), but they are used for many different issues, as the success rates are so high.
You can also get free mental health support from organisations like Mind UK, Young Minds, Rethink Mental Illness, Samaritans and Papyrus.
Make sure that your chosen drug and alcohol rehab in Harpenden supports your mental health by calling our team on 0800 088 66 86
Can I Afford Rehab?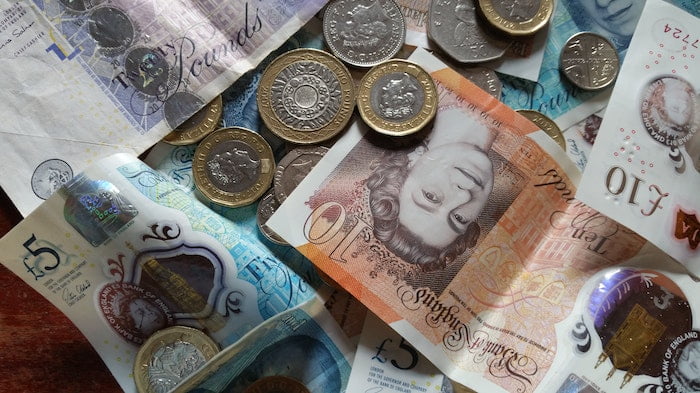 Sadly, one of the things that can stop people from accessing rehab is the fear of financing it.
At Rehab Recovery, we believe we offer a form of support at drug and alcohol rehab in Harpenden at a price point for everyone.
How Much Does Rehab Cost?
For a week of treatment, you can expect to pay between £1,000 and £10,000.
On average, a 28-day course of treatment (4 weeks) costs £14,00. This works out approximately £500 per day in inpatient rehab.
Outpatient rehab is usually appointment based.
Typically, your support will be charged per session. The price of this will range depending on the type of treatment you are accessing.
How Do People Usually Pay for Rehab?
There are several ways people pay for treatment, including:
Help from private health insurance providers
Help from health insurance providers through employee benefit schemes
Through direct debit schemes
Through fundraising or support from charities
Through help from friends and family.
There are several charity and NHS-run recovery services operating near Harpenden, including:
1. Hertfordshire Partnership Community Mental Health Service
Address: 99 Waverley Road, St Albans, AL3 5TL
Telephone: 01727 804 700
Website: https://www.hpft.nhs.uk/services/find-our-services/hertfordshire/harpenden/
2. The Living Room
Address: 156 Hatfield Rd, Albion Rd, St Albans, AL1 4JA
Telephone: 0300 365 0304
Website: https://www.livingroomherts.org/
3. Resolve
Address: Resolve House, 70 Openshaw Way, Letchworth, SG6 3ER
Telephone: 01462 684 978
Website: https://resolve-online.org/
For guidance on how to pay for drug and alcohol rehab in Harpenden, talk to our experts on 0800 088 66 86
FAQs About People With Addiction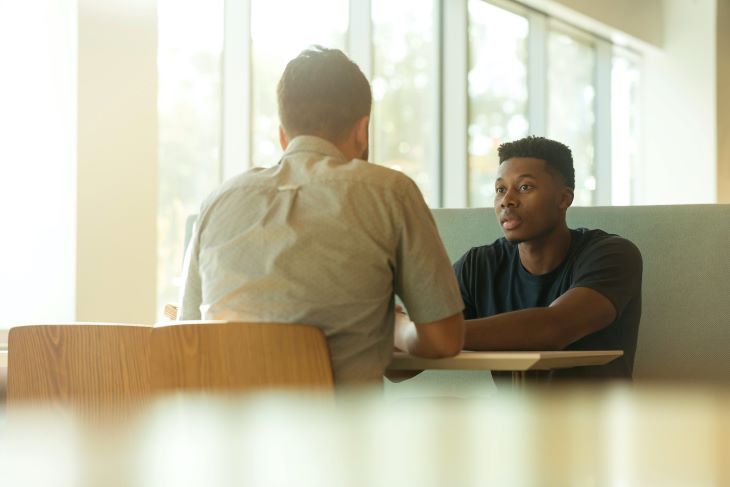 Why are people with addiction more likely to have mental health problems?
If you have any mental health problem, you are much more likely to develop another one than the average person.
For example, if you have anxiety you have a higher risk of depression, and if you have PTSD there is a higher risk of OCD.
Addiction is no different to this, as is widely considered to be a psychological illness.
However, as well as being more biologically prone to developing another condition, the act of using drugs can worsen mental health.
When patients are battling psychological and physical symptoms, feeling shame about their problem and watching their life spiral out of control, it makes sense that they would struggle to cope with this and develop depression, paranoia, hypervigilance, etc.
What is the average person with addiction like?
The average person with addiction is completely different depending on which country we are looking at, which substance we are referring to, and the type of drug use in mind.
Here are a few interesting statistics.
When it comes to injecting drugs, the demographic used to be people in their twenties, but now it is much older. From 1990-2019, the average age increased from 27 to 40 in England, Wales, and Northern Ireland.
Studies into alcohol rehab residents have found that the average person in treatment is a white male aged 46 years old. However, this is only specific to treatment, so the demographic may be different when we look at the untreated population.
Prescription drug abuse is more common in women than men. Women are also more likely to struggle with relapse, overdose, and cravings than men.

Do I have to have a family history of addiction to experience symptoms?
No, people with a family history of addiction are not the only people who can develop an addiction.
Though biology can be a strong cause of addiction, there are many other causes. Furthermore, you could have a genetic tendency towards addiction without being aware of it, as none of your family members have suffered from addiction in the past.
Can people with addiction ever truly get sober?
Yes, you can definitely get sober, no matter how severe your addiction is. However, you must get into recovery immediately if you are battling a severe addiction, as your chances of getting sober will be decreasing for every day that you choose to not get treatment.
If you are sceptical that long-term recovery is possible, look into stories of people getting sober after years of chronic drug or alcohol abuse.
You can even read our client testimonials, where you will see that people with serious addiction issues have managed to recover by going to inpatient rehab.
If sobriety wasn't possible, drug and alcohol rehab in Harpenden would not work.
However, we know that relapse rates do decrease significantly after rehab, which proves that people can get sober when they get the help they need.

Do people with addiction have to avoid people who use drugs?
If you go to a treatment centre and they can see that you are being influenced by people in your life who are using drugs, they may ask you to consider avoiding them. This is because you could be triggered by seeing their drug use, and this could cause you to relapse.
You may even make this decision yourself.
For example, when you are just out of rehab,you may decide that it would be unwise to go to a club where you know people will be binge drinking.
This is a personal choice people make to protect their sobriety.
However, there is no rule indicating you can only spend time with sober people, and in fact this would be almost impossible in today's world. Perhaps you can happily sit with your partner while they have a glass of wine, or you feel comfortable going to the pub and remaining sober.
You have to make the decision based on where you are at in your recovery journey.
It is wise to be more guarded when you first come out of rehab, and if you start to feel more secure in your sobriety, you could let your walls down slightly.
However, you know your limits, so do not put yourself in a situation where you feel you will be tempted to use substances, as it is not worth it.
Find the help you need at a drug and alcohol rehab in Harpenden by giving us a call on 0800 088 66 86
Get Help Today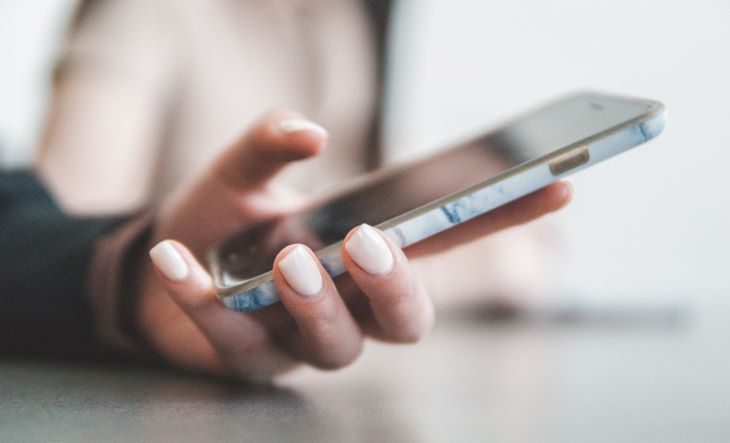 If you have any of the addictions we have described today, you can get sober by going to drug and alcohol rehab in Harpenden and taking part in the 28-day recovery programme for people with addiction or dependency.
You could also enter a rehab facility to have a physical detox, or to engage with outpatient therapy.
We can help you to do this by looking at the most successful private rehabs in the area, and getting in touch with one that has the facilities you need for a promising recovery.
Call us on 0800 088 66 86 or email us at info@rehab-recovery.co.uk.
As soon as you contact us, and we perform an initial assessment, we will get started with finding an excellent treatment centre for you.
Every rehab in England and Wales that we work with is vetted by the Care Quality Commission.
Get help for addiction across Hertfordshire, including in Watford, Hemel Hempstead, Cheshunt, Stevenage, St Albans, Welwyn Garden City, Hoddesdon, Bishop's Stortford, Hatfield, Borehamwood, Hitchin, Letchworth, Hertford, Bushey, Rickmansworth, Potter's Bar, Berkhamstead, Ware and many more.