Drug and Alcohol Rehab in Gwynedd
Many assume that Gwynedd isn't affected by substance misuse, but if you've landed on this page, it's likely you'll see things differently. Perhaps you or someone you love has an addiction, and you're looking for alcohol rehab in Gwynedd.
In this county, 16.5% of adults are reported to drink "hazardously".[1] While the total drug crime rate is low at 396, drug use still exists.[2]
There are various places you can go to for support around substance misuse. However, rehab is the most suitable option if your addiction is severe.
Get the help you need from a rehab in Gwynedd by calling our team today on 0800 140 4690
How does alcohol addiction develop?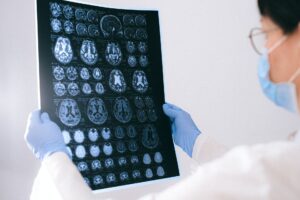 Alcohol is a substance that literally affects the brain. When you drink, it changes how the brain works and what it does. Alcohol stimulates dopamine release, and this is experienced as feeling pleasurable.
When something feels good, people are likely to repeat the behaviour. However, for some people, their background factors will make them much more likely to develop an alcohol addiction.
Those with mental health conditions, a genetic predisposition, addiction in the family, and those with certain personality traits (i.e. low self-esteem) are more likely to develop a habit.
When a habit forms, the brain has created a pathway to keep you repeating the behaviour. Along with this, your brain chemistry and hormones come to need the alcohol to function, and this is where dependency can form.
At an alcohol rehab in Gwynedd, you can receive a treatment programme that will tackle your addiction and support you to become sober.
You can read more about the disease of addiction here.
Make sure that you get the right addiction treatment in Gwynedd for your needs by calling us on 0800 140 4690
A bit about rehab in Gwynedd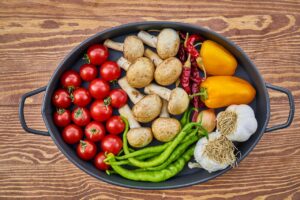 When you enter rehab, you'll be greeted by friendly staff who will introduce you to the other residents. The environment is relaxed so that you are made to feel at home.
You'll have a shared or single room to settle into and will enjoy meals by the chef who cooks food designed to support your brain and body to heal.
You'll receive a treatment programme based on your individual requirements. Staff will have considered the substance you're addicted to, the severity of your addiction, and what is most suitable to facilitate change.
Addiction is not considered a 'choice' or 'moral failing' on behalf of the addiction sufferer – so the focus of rehab is always on returning agency to the patient.
Each day, you'll follow a "timetable" which will outline what group sessions, therapies, and alternative therapies you have.
Everyone at rehab enters in order to get sober. Experts have agreed that abstinence is far more effective than harm reduction or moderation management, so that is the ultimate goal.
Each resident is in the space of active change.
By the end of your stay, you'll be substance-free and have the tools to remain so with ongoing effort and practice.
Start your recovery journey at a rehab centre in Gwynedd by calling our expert team on 0800 140 4690
Holding an intervention in Gwynedd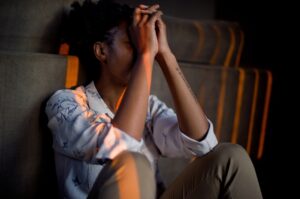 Living with someone who has an addiction is very challenging, especially when it is someone you care about. Not only is it hard watching your loved one self-destruct, but you might also be affected by them manipulating, deceiving, or stealing.
While it's a situation that shouldn't be taken personally, it certainly often feels personal.
There can come a time when you're at a loss of what to do. At this point, interventions can be helpful.
The first intervention you might have already thought about. It's where one or two family members approach their loved one but with a drug and alcohol worker or a doctor.
This reveals the seriousness of the situation. You raise your concerns with kindness and firmness and explain that something needs to change before the professional guides you through rehabilitation services.
Another intervention is the CRAFT approach. This takes time, as it is more about working with the family as a whole to focus on your loved one and their addiction.
CRAFT provides guidelines, so you come to learn the most healthy ways of talking to and having a relationship with your loved one.
It will shed light on how to positively reinforce your loved ones around healthy behaviours.
You'll also start to understand how to improve relationship dynamics through using new skills and will be encouraged to provide yourself with some self-care. This approach also directs people towards rehabilitation.
Make sure that your loved one gets the right help from a rehab clinic in Gwynedd by calling us on 0800 140 4690
How much does it cost to stay at a rehab centre in Gwynedd?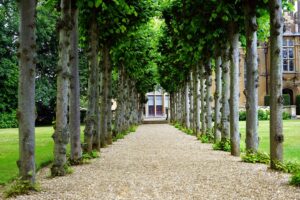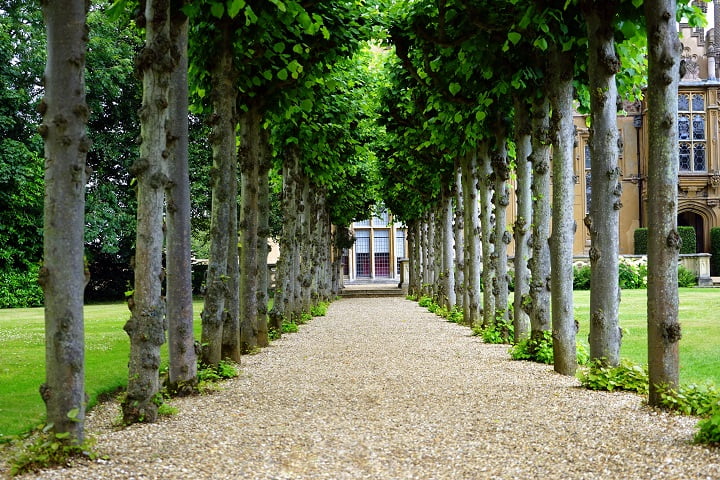 The cost of alcohol rehab in Gwynedd will vary depending on where you go. Some establishments are more pricy and offer a more luxurious experience (i.e. there might be a swimming pool). This type of place can cost around £495 a day.
At the other end of the scale, there are more affordable options.
You might not get the pool, but you'll have an activity programme including things like yoga and tai chi. This type of rehab can cost around £1000 for a week.
To discover how much your stay at a rehab centre in Gwynedd is likely to cost, call our team on 0800 140 4690
Will the NHS pay for you to go to drug and alcohol rehab in Gwynedd?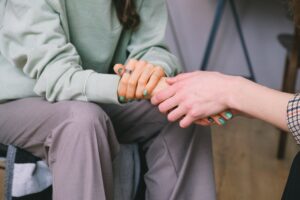 There is some facility for the NHS to pay for your space at rehab. However, before explaining how to access this funding, it must be pointed out that many people in your situation are also applying for the same pot of money.
Despite how much effort you put into being granted the funding, you might not get it. This is because of how many people apply to the council for the placement.
To be eligible, you'll be from a low-income household, in regular contact with council-funded drug and alcohol services doing everything advised to manage your addiction and be fully committed to recovery.
Please call our 2 hour helpline on 0800 140 4690
How long should you stay at rehab in Gwynedd?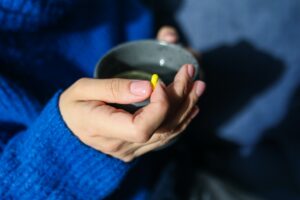 The majority of people will stay in rehab for around 28 days. This is advisable.
It gives you a week or so to get through the initial drug or alcohol withdrawal period, and then you can spend the rest of your time focusing on developing the skills required to conquer cravings. What you learn in the next three weeks will be useful for the rest of your life.
Some people might stay for a 7-10 day detox.
Although this is important in order to safely wean from certain substances, a longer stay is recommended because that's where you learn how to manage your addiction for the long-term.
For a personalised estimation of how long your time at a rehab clinic in Gwynedd will last, call us today on 0800 140 4690
How private rehab and NHS services differ in Gwynedd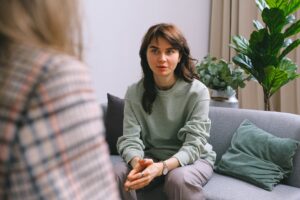 A private drug and alcohol rehab in Gwynedd is a little different to NHS rehab clinics. Firstly, they provide an immersive and comprehensive approach to your addiction treatment.
You will spend each day focused on therapies and activities that are aimed at getting you sober and enabling you to remain abstinent.
You're supported by specialist staff who have been working in addiction for years. An assessment takes place so that you're provided with a tailored programme to suit your particular needs.
During your stay, you'll have access to staff night and day. As well as physical alcohol and drug detox facilities, there are evidence-based psychotherapies, holistic therapies, and peer support groups.
NHS clinics are located in the centre of towns in Gwynedd. There, you get a keyworker who will likely see you once a week or fortnight for a month or two, depending on how severe your addiction is.
The worker will check in with how you're doing and give advice. There are also weekly group sessions you can attend.
Please call our 24 hour helpline on 0800 140 4690
Inpatient and outpatient rehab options in Gwynedd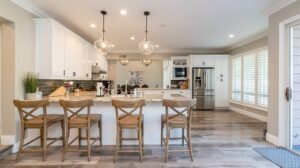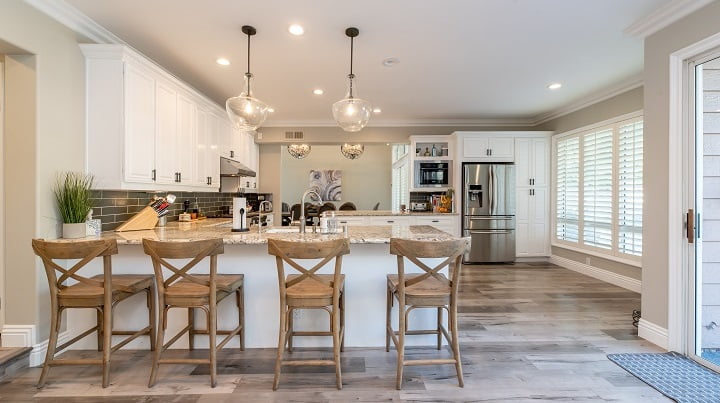 When you reach the point of wanting support to quit your alcohol or drug addiction, you'll discover that there are two main types of clinical treatments you can go to for support.
Outpatient services mean that you stay out of the clinic, so you're at home as usual but go to a venue where clinical treatments happen.
This is the format of the NHS drug and alcohol services. Some private clinics offer availability around outpatient treatment too. This type of support is more casual.
Inpatient services (residential rehab) mean that you stay in the clinic. You'll have your own bed and stay overnight for anywhere from a week or more.
Private clinics predominantly offer inpatient services where you would then be called a resident. This format of support is more intensive and aimed at people who have serious addictions and need to quit.
For help choosing between inpatient and outpatient rehab in Gwynedd, call us today on 0800 140 4690
Alcohol detox and alcohol rehab in Gwynedd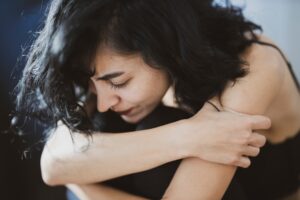 When you have an alcohol addiction, you can also form a physical dependency. At this point, your rehab treatment will need to cover both the physical and psychological aspects of healing.
Physical alcohol withdrawal symptoms include:
Sweating
Sickness and diarrhoea
Hallucinations
Mood swings
Seizures
Alcohol detox is provided at an alcohol rehab in Gwynedd. This includes seven to ten days where a doctor will give you prescription drugs (i.e. Librium) to ensure that your symptoms are managed. You'll wean off alcohol gradually.
The next part of your stay is concerned with addressing the factors that underpin the addiction. You'll think about its origins of it, what is maintaining it, and will be provided with various strategies to overcome it.
To make sure that you get the help you need from an alcohol rehab in Gwynedd, call us today on 0800 140 4690
Cocaine rehab in Gwynedd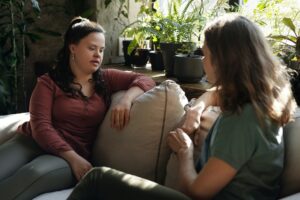 Entering a drug rehab in Gwynedd for cocaine or crack cocaine means a team of professionals will support you through psychological and alternative therapies.
Cocaine is a substance that impacts the central nervous system and cardiovascular system. Taking it makes users feel more energetic, chatty, and sometimes euphoric in early usage.
However, there are also seriously dangerous side effects too. Cocaine is a stimulant that puts the heart under serious strain.
Withdrawal from cocaine includes:
Mood swings
Low mood
Suicidal thoughts and behaviours
Cyclical thoughts and obsessing over the substance
Heart palpitations
Impaired sleep
At rehab, you'll learn ways to relax.
It could be through the alternative therapies programme through doing activities linked to meditation or exercise.
You'll also learn mental exercises to control and channel thoughts more positively.
Cocaine detox is not necessary, because cocaine is not a physically addictive substance.
Overcome your cocaine addiction at a drug rehab in Gwynedd – call us today on 0800 140 4690
Heroin rehab in Gwynedd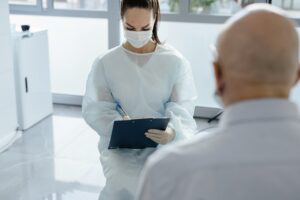 When you become addicted to heroin, you'll need both a physical detox and psychological treatments at drug rehab.
Heroin is an opiate which is a pain reliever.
Unfortunately, being a street drug means that it's never pure, and health risks are highly increased as well as the fact that heroin slows down your heart rate and breathing, making overdose and death a serious risk.
Withdrawal symptoms include:
Sweating
Cold and flu-like symptoms
Nausea and vomiting
Diarrhoea
Deep pain in the bones and muscles
Hallucinations
You'll need a clinically overseen heroin detox. A doctor will ensure your withdrawal is as comfortable as possible by administering a tapered course of the prescription drug Subutex (a man-made opioid) until you're weaned off the substance.
The rest of your time at rehab will focus on healing thought processes and emotions. There will be group sessions and arty sessions, as well as science-based psychological support.
Overcome your heroin addiction at a drug rehab in Gwynedd – call us today on 0800 140 4690
Cannabis rehab in Gwynedd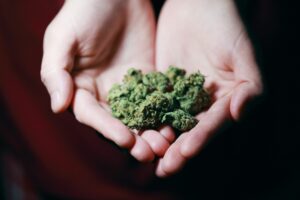 You can enter rehab to be treated for cannabis addiction. Many people don't realise this, but cannabis is a psychoactive substance that can be very powerful.
Some people, whether it's because of a genetic predisposition or mental health conditions, can be especially susceptible to the negative effects of cannabis drug addiction.
Side effects include:
Paranoia
Mood swings
Impaired sleep and appetite
When you participate fully in your rehab programme, you'll develop both social and psychological skills that will help you manage various triggers.
Your stay will also mean you start developing new interests in activities that you can explore outside of rehab too.
Cannabis detox is not necessary.
Overcome your cannabis addiction at a drug rehab in Gwynedd – call us today on 0800 140 4690
What treatments do you get at rehab in Gwynedd?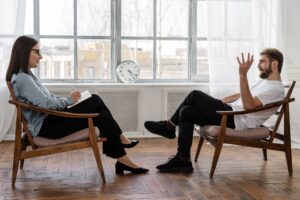 Alcohol and drug addiction treatment consists of a wide variety of approaches. This is essential as alcohol and drug addiction affect every part of who you are and all parts of your life.
As such, addressing as many areas as possible provides a better foundation for recovery.
Many treatments encountered at a rehab clinic are available both as individual therapy or group therapy.
At an alcohol rehab in Gwynedd, the team of onsite professionals will support you through the following types of treatments:
To experience any and all of these effective treatments at a rehab in Gwynedd, call us today on 0800 140 4690
What a dual diagnosis means at rehab in Gwynedd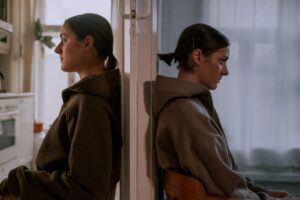 A dual diagnosis is sometimes given to residents at rehab in Gwynedd. It happens when you're identified as having both a mental health condition and an addiction.
People often try to manage mental health symptoms using alcohol and drugs. This, of course, can lead to problematic use.
Others might have started using substances and developed mental health conditions due to their effects.
Rehab support includes addressing both areas. Staff are accustomed to their patients experiencing both and provide therapies to accommodate them.
To discover how a rehab clinic in Gwynedd will support your mental health, call us today on 0800 140 4690
Relapse prevention planning at rehab in Gwynedd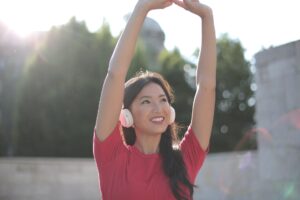 It's incredibly important to develop a relapse prevention plan that will suit you and your lifestyle back at home.
The way to do this is through honest discussions with the staff at the alcohol rehab in Gwynedd. They'll support you in coming up with a robust plan covering the following:
New lifestyle choices might be interests, hobbies, and skill development. Having healthy replacement activities keeps you focused on healing
Grounding and CBT techniques to help you manage cravings and your emotional responses to triggers
People and organisations you can contact when you're struggling to cope
Group support you can access regularly
Please call our 24 hour helpline on 0800 140 4690
Aftercare services and other useful services in Gwynedd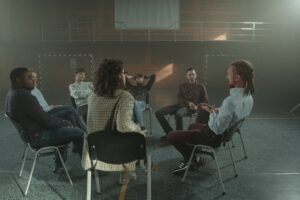 After leaving rehab, you might want to connect to other addiction treatment services. These take a more casual approach to recovery because you can "drop in" to the majority and can access support as and when it feels necessary.
Local drug and alcohol services give you a key person to contact. You might have some counselling , and you'll be able to go to their SMART recovery and 12-Step groups.
Home detox is useful if you've relapsed on alcohol or heroin but don't need to return to rehab for a stay. A doctor would speak or see you daily and ensure you're managing well before making the next prescription.
Alcoholics Anonymous and Narcotics Anonymous. This fellowship successfully supports millions throughout the world to remain sober. You'll work through the 12-Steps finding faith that you can stay sober and create new friendships.
SMART Recovery Groups are an option should you need guidance around managing recovery goals.
AdFam and Al-Anon are support organisations which work with the families of those addicted to substances.
Match your time at a rehab clinic in Gwynedd with an equally effective aftercare plan by calling us today on 0800 140 4690
Get the help you need today
Professionally supported drug and alcohol rehab is one of the best ways to recover from addiction.
Rehab Recovery is happy to help any individual struggling with addiction – whether this is something you personally struggle with or something you have seen in someone else.
Our friendly, confidential, and non-judgmental staff are happy to answer any addiction or rehab query.
We offer admission to a wide range of alcohol and drug rehab centres, both in Gwynedd and across Wales in Bangor, Aberystwyth, Cardiff and many other locations besides.
Start your long-term recovery journey today by calling our expert team on 0800 088 66 86
References
[1] https://www.gwynedd.llyw.cymru/en/Council/Documents—Council/Councillors-and-committees/Individual-members-decision-notices/March/20210303-Regional-Alcohol-Plan-2020-24.pdf
[2] https://www.plumplot.co.uk/Gwynedd-drugs-crime-statistics.html