Drug and Alcohol Rehab in Billericay
Are you considering entering alcohol rehab in Billericay? Perhaps you and your loved ones have had enough of the repercussions of your addiction. There are plenty of people struggling in the area and seeking out treatment services.
In just a quarter of the year in 2019/20, there were 2,128.3 people per 100,000 admitted to hospitals in Basildon due to alcohol.[1]
Billericay is a large area in Basildon, so it's safe to assume many from this cohort were from Billericay. There were also 65 counts of drug crimes recorded in Billericay in 2021.[2]
You can read more about the disease of addiction here.
Substance use is a problem in the area. The best way to look after your mental, physical, and social health is through accessing rehabilitation help.
To begin your recovery journey at rehab in Billericay today, call our team on 0800 140 4690
Alcohol addiction – what you need to know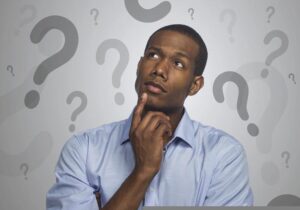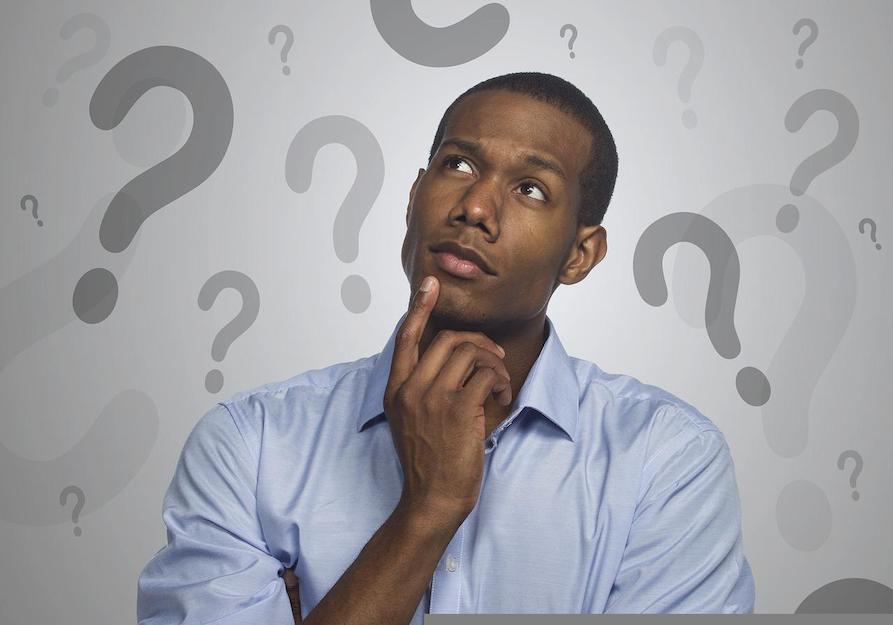 There are various aspects to alcohol addiction that are useful to understand. Important to know is how it changes the brain.
Alcohol fires up the reward system, and for some people, especially those who struggle with mental health, trauma, or have a genetic predisposition.
These factors will make them return to alcohol more often than someone who is mentally and emotionally regulated.
Of course, when behaviour is repeated, it creates new pathways in the brain, which are key to creating a habit. As this occurs, there are also other changes.
Alcohol literally changes the balance of GABA amino acid in your brain, and when alcohol is removed, it has a dangerous effect causing seizures.
When alcohol addiction has become this serious, going to alcohol rehab in Billericay will provide the treatment programme required to heal.
To begin your recovery journey at a rehab in Billericay, call us on 0800 140 4690
All about drug and alcohol rehab in Billericay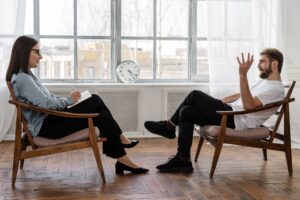 Going to rehab provides you with a completely substance-free environment away from usual triggers.
Addiction is not considered a 'choice' or 'moral failing' on behalf of the addiction sufferer – so the focus of rehab is always on returning agency to the patient.
There is a routine in place; with guided treatments and activities you will take part in as well as meal times. It's a relaxed environment. You'll be made to feel very welcome.
Staff are experts in their field and understand addiction and what the current insights are about it. You'll have support from them throughout your stay.
After an assessment, you'll receive an individualised treatment programme. Some residents will have a medically-assisted alcohol or drug detox if they have a physical dependency.
There is a wide range of psychological and alternative therapies so that every aspect of your addiction is addressed. This is an environment where you will become sober and learn the techniques to remain so.
Start your journey to recovery at rehab in Billericay today by calling us on 0800 140 4690
Holding an intervention to prepare for addiction treatment in Billericay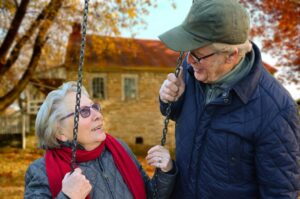 There are interventions you can use at home if one of your family members currently has an addiction.
Sadly, due to the nature of addiction, many families don't realise how serious the problem is until it's become severe. By this point, it's likely to be affecting the whole household.
The CRAFT intervention is useful in subtly encouraging your loved one towards rehab in Billericay.
It offers you information on addiction and a menu of tools you can use when communicating with your loved one.
It also offers guidance and advice. The aim is to encourage their healthy behaviours and improve their relationship dynamics overall.
Another intervention you can try is where you and perhaps another family member, along with a professional, approach your loved one.
Together you talk about the impact of their addiction on them and others.
You then allow the professional to discuss treatment options before discussing what happens next.
For more help conducting an intervention to convince a loved one attend rehab in Billericay, call us on 0800 140 4690.
The cost of rehab in Billericay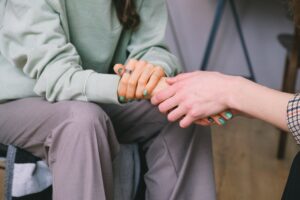 To stay as a resident at an alcohol rehab in Billericay will cost you money.
Due to the wide variety of options for rehab clinics, there is some value in looking up what's available locally and what clinics are around in other areas too.
While some clinics might charge £14,000 a month for the luxury establishments, there are also clinics that offer a month's stay for around £4,000 a month.
For a more accurate answer specific to your stay at rehab in Billericay, call our expert team on 0800 140 4690.
Can you get rehab in Billericay paid for by the NHS?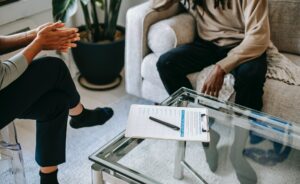 In Billericay, you can apply to the council for funding for a residential rehab stay. While this is a possibility, it's important to be aware of a few things as you need to meet particular eligibility requirements.
Firstly, funding is available to people who are committed to recovery. This includes already being in contact with local drug and alcohol services in the Billericay area. You must be able to evidence that you're doing everything you can to quit substances.
As well as this, you'll also be from a low-income household. At this point, you can apply to the council for funding.
However, the funding isn't guaranteed. Your application will be up against many others who also need help and rehab.
Finally, it is up to the councillors to choose who will be granted the funding for their stay.
For help accessing rehab in Billericay through the NHS, call us on 0800 140 4690
How long is a residential stay at rehab in Billericay?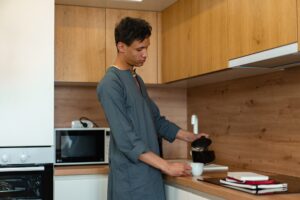 The length of time you stay at rehab is likely to be around 28 days. This is recommended to the vast majority of people entering treatment.
However, some might stay longer, for instance, if they have complex needs and require deeper input.
Some residents might stay for a ten-day detox, but this really only addresses the withdrawal symptoms and need for a detox from a substance like heroin and alcohol.
While this is important, receiving psychological treatments and having the time to learn new skills to manage cravings and practice them is essential. Hence, the advisable length of stay is 28 days.
To learn how long your stay at a rehab centre in Billericay is likely to last, call us today on 0800 140 4690
NHS or Private: What's your best choice for rehab in Billericay?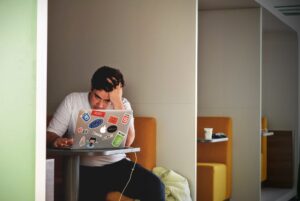 You can enter either NHS or private addiction treatment services. However, there are some key differences between the two.
NHS services are outpatient facilities. You'll be assigned a caseworker who will assess your needs. You might be offered some one-to-one addiction counselling and will have access to weekly group therapy sessions that are on offer. In addition, there are drop-in clinics, harm reduction advice support, and needle exchanges. These services are free and, as such, are stretched because many people require treatment.
Private rehab clinics offer inpatient treatment. Some might provide outpatient services for people who have stayed at the clinic in the past. At an inpatient clinic, you will have the support of psychological therapists, alternative therapists, and drug and alcohol workers. All these specialists you will have access to 24 hours a day. Clinics are completely substance-free and are designed to support people who need or want to quit alcohol or drugs.
For help choosing between private and NHS addiction treatment services in Billericay, call us today on 0800 140 4690
How inpatient and outpatient services differ in Billericay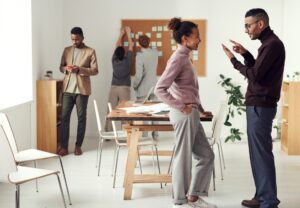 If you enter alcohol rehab in Billericay for alcohol or drug addiction, you'll enter residential treatment, which is also known as inpatient services.
It simply means that because you're staying on-site for a length of time that you're an inpatient.
Outpatient services are where you live at home but go to the clinic for a particular appointment.
To learn more about the differences between inpatient and outpatient addiction treatment in Billericay, call us today on 0800 140 4690
Alcohol detox and rehab in Billericay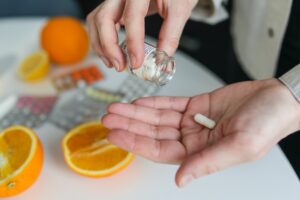 Alcohol addiction leads to various uncomfortable alcohol withdrawal symptoms because it causes a psychological and physical addiction in both the mind and the body.
Withdrawal symptoms include:
Sweating
Sickness and diarrhoea
Confusion
Hallucinations
Seizures
The best way to treat alcohol addiction and dependency is through an alcohol detox at an alcohol rehab in Billericay.
There, you'll be given a seven to ten-day course of the prescription drug Librium. This makes it safer and easier to come off alcohol.
During this week, you'll be overseen by a doctor to ensure you feel OK and symptoms are managed effectively.
You'll move on to other treatments when the detox is finished. Therapists, alcohol workers, and alternative practitioners will introduce you to various methods that you can implement to manage addictive thoughts and behaviours successfully.
Beat alcohol addiction with the help of a professional rehab centre in Billericay by calling us on 0800 140 4690
Cocaine rehab in Billericay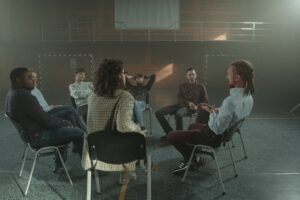 You can enter a drug rehab to be treated for cocaine addiction. While cocaine creates a psychological addiction that greatly affects mood, emotions, and mental health, it also has a seriously negative effect on physical health too.
Like all drugs and alcohol, cocaine causes inflammation in the body due to the number of toxins it releases. This is what increases your risk of illnesses and diseases.
In terms of cocaine, heart and lung diseases are especially more likely.
Treatment at rehab focuses on changing your entire approach and thought processes about life.
Group sessions will provide insight on where to draw strength from as well as offer you insights from other people in your situation.
Cocaine detox will not be necessary, because cocaine and crack cocaine are not physically addictive.
Individual therapy will aim to support you in understanding how to use techniques, especially to help you manage particular triggers.
As well as this, you'll start to plan for a life with new healthy activities to keep you determined to heal.
Overcome your cocaine addiction with the help of a drug rehab clinic in Billericay – call us today on 0800 140 4690
Heroin rehab in Billericay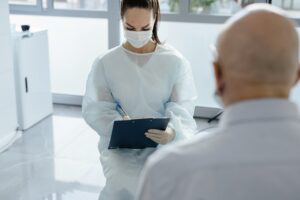 Perhaps you've developed a heroin addiction. When this happens, entering a drug rehab for treatment is the best way to manage it and learn the skills needed to recover.
While people might turn to heroin for escapism or to manage pain, it will cause deep body and bone pain during withdrawal.
It also changes your ability to make decisions, meaning that the more you do, the harder it can be to physically and mentally stop.
Treatment for heroin addiction requires both a physical and emotional approach. When you enter rehab, you'll immediately begin a heroin detox period that lasts up to ten days.
You'll be given prescription drugs (i.e. Subutex) to taper off the substance in as comfortable a way as possible.
After this, attention is turned to unravelling the drives and history of your addiction. What caused it at a neurological, environmental, and familial level?
When you learn, acknowledge, and accept, you more easily find a space of self-compassion, and this helps create the space for you to psychologically heal.
Overcome your heroin addiction with the help of a drug rehab clinic in Billericay – call us today on 0800 140 4690
Cannabis rehab in Billericay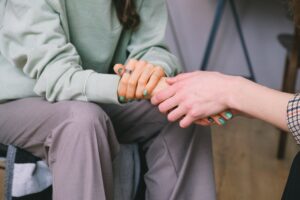 Treatment for cannabis addiction is available at rehab in Billericay. As the strength of THC strains has soared, so have the negative side effects of this drug addiction. Cannabis causes a psychological addiction. People tend to use it to experience the following:
Feelings of relaxation
Easier to fall asleep
Feelings of euphoria
Laughter
While the desired effects might feel attractive, there are also negative side effects , including:
Dry mouth
Sickness
Distressing hallucinatory experiences
Long-term use can cause withdrawal symptoms, including mood swings, disrupted sleep, paranoia and psychosis. However, as it is not a physically addictive drug, there is no need for a cannabis detox.
Instead, rehab staff will support you in understanding the factors that have caused your addiction.
You'll use psychological approaches to develop healthy coping strategies to deal with uncomfortable triggers and events.
Group sessions will offer you a space of relaxed and fun connection to others while learning and self-growth are promoted.
Overcome your cannabis addiction with the help of a drug rehab clinic in Billericay – call us today on 0800 140 4690
What therapeutic support will you get at a rehab centre in Billericay?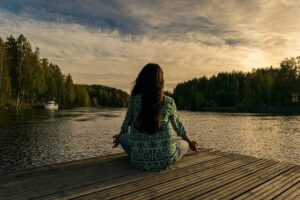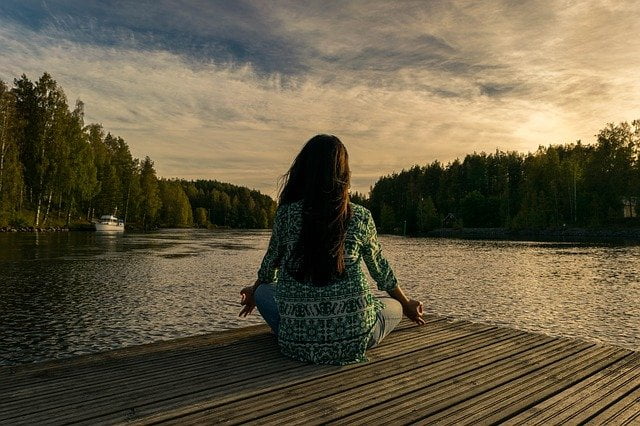 Going to alcohol rehab in Billericay means you get the benefits of a full range of alcohol and drug addiction treatment.
Whether for alcohol or drug addiction, you get everything you need.
Various types of psychotherapy include Cognitive Behavioural Therapy (CBT) and Dialectical Behavioural Therapy (DBT). CBT is used a lot in the treatment of addiction and mental health conditions. It's solution-focused and more concerned with how to adapt thought processes rather than analysing the past. DBT is for people who struggle to manage their emotions. Learning how to self-regulate and feel more controlled helps you to manage cravings and the addiction.
Motivational Interviewing is offered to residents as it helps them to understand what drives them to use alcohol and drugs and what will be the underlying factor in making them quit and stay abstinent. It's a very useful type of therapy, especially if you're struggling with the idea of letting the substance go.
Brief Interventions are where staff will talk to you about various consequences of substance use. They might present information on the likely outcomes "if you do" versus "if you don't stop" using. This can be quite powerful. It's easy to make excuses to yourself about what you see as the benefits, but you can't argue with science. This is the space for facts and figures in addiction research.
Addiction Counselling is provided to give you a relaxed and individual space to express your thoughts and discuss whatever's on your mind. Some people find this easy, others more difficult. What's important to keep in mind at rehab is that the more you put in, the more you get out of it.
12-Step groups are offered. This type of peer support emphasises the concept that addiction is a disease, and as such, you have to learn to manage it. You discover a higher power, which for some might be god, whereas others might opt for nature or the universe and use this as a source of strength.
Holistic Therapies are where you'll find new ways to experience your internal world. This is very helpful in managing thoughts and feelings. Activities include Mindfulness, Yoga, Art Therapy, Music Therapy, Ear Acupuncture, Meditation and Nutritional Counselling.
To access any of these excellent treatments and many more at rehab in Billericay, call our admissions team on 0800 140 4690
What's a dual diagnosis?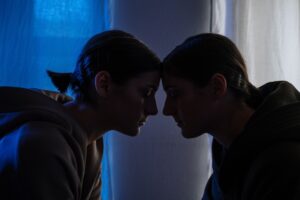 It's not unusual for people with an addiction to receive a dual diagnosis, which means that you also have a mental health condition.
People often turn to alcohol, especially, to try and manage their moods in an act known as self-medicating. Of course, when this coping mechanism is adopted regularly, an unhealthy habit can develop and lead to addiction.
On the other hand, people who use substances can develop mental health conditions because of the psychoactive effect they have on the brain as well as the impact they have on the nervous and hormonal systems.
During treatment at rehab in Billericay, you'll have sessions focused on your mental health as well as addiction.
You're treated in light of both conditions, which means you're more likely to respond positively because the whole person and various aspects of health are all taken into account.
To learn how a rehab in Billericay will work to support your mental health, call us on 0800 140 4690
Rehabs in Billericay and their approach to relapse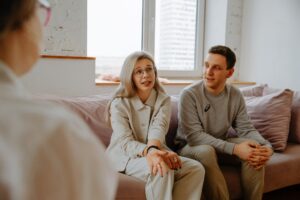 Experts have agreed that abstinence is far more effective than harm reduction or moderation management.
As such, when you're at rehab in Billericay you'll create a relapse prevention plan with the staff. The goal of this is to ensure you have a tool to turn to when you're concerned you may relapse.
It will outline the strategies you've learned at rehab to manage cravings.
There will be information on who you can contact for support, including any outpatient treatment the clinic provides as well as services in Billericay and also a list of people you've identified as being supportive.
Most importantly, there will be guidelines on how to manage a potential relapse. This is crucial. As most people are aware, relapse happens during recovery.
What many don't know is that it's what you do in reaction to relapse that is instrumental to your success in recovery going forward.
The quicker you return to sobriety, the easier it is to manage and be successful on your journey.
Beat addiction once and for all at a rehab in Billericay – call us today on 0800 140 4690
Aftercare services and other support in Billericay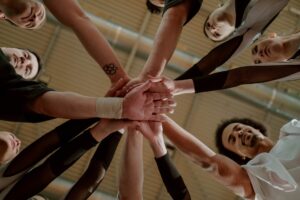 There are other places you can go aside from rehab to receive addiction treatment and support around this.
SMART recovery groups offer you guidance on how to manage your addiction, life, and goals in a practical sense. You're supported to break down the things you want to achieve so that they feel easier to approach.
Local drug and alcohol services. You'll have access to staff during casual drop-in clinics and some one-to-one support such as counselling. There are also regular group sessions that you can attend should you wish.
A home detox is available to some people in recovery. It would need to be approved by a doctor who would oversee it and be in contact with you each day to ensure you're safe and that your symptoms are being managed effectively.
Alcoholics Anonymous (AA) and Narcotics Anonymous (NA). These groups run every week, sometimes more than once a week, if you're happy to travel to different venues. You'll connect with other people and only have to share if you feel ready or willing to. There's an emphasis on social connection and supporting others to draw meaning and purpose in life.
Al-Anon and AdFam are support organisations that people in your family might turn to to find support around their feelings in relation to your addiction.
Make sure that your time at a rehab centre in Billericay is matched by an equally effective aftercare plan by calling us today on 0800 140 4690
Getting Help Today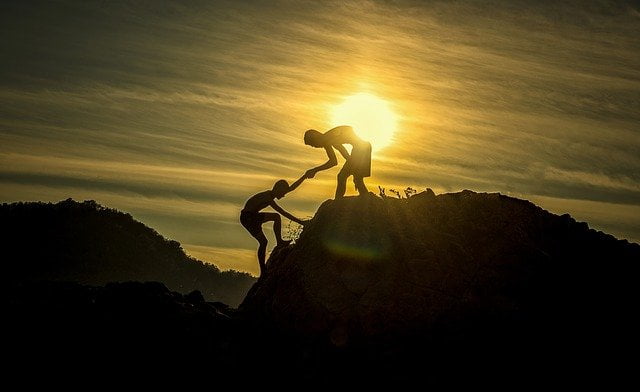 Professionally supported drug and alcohol rehab is one of the best ways to recover from addiction.
To learn more about anything read today, or to ask any questions relating to addiction treatment services in Kingston-Upon-Thames, then please contact Rehab Recovery on 0800 088 66 86 today.
There are many public and private rehab centres across the UK that are ready to help you.
With the right help behind you, any addiction can be successfully overcome.
We also offer admission to rehab clinics in a variety of locations near to Billericay, including in Chelmsford, Southend-on-Sea, Basildon, Brentwood, all throughout London and across the UK as a whole.
References
[1] https://lginform.local.gov.uk/reports/lgastandard?mod-area=E07000066&mod-group=AllRegions_England&mod-metric=122&mod-type=namedComparisonGroup