Drug and Alcohol Rehab in Clydebank
Have you been drinking alcohol more than you'd like? Perhaps a particular drug has become a focus. Substances are very powerful and change everything in a person's life when addiction develops.
In Clydebank, "the number of units consumed on average locally was 50% higher than the recommended amount".[1] In relation to drugs, there were 29 deaths in West Dunbartonshire in 2020, the second highest rate in Scotland.[2]
You can read more about the disease of addiction here.
If you're wondering what to do to improve your health outcomes, it's useful to find out about your alcohol rehab in Clydebank.
Please call our 24 hour helpline on 0800 140 4690
What is alcohol addiction?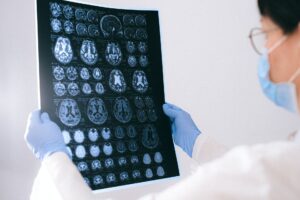 Alcohol addiction develops when a person has used alcohol regularly for a period of time. Doing so changes the brain. It alters how the reward system works, meaning people only feel pleasure when alcohol is ingested.
The brain also starts to produce less GABA amino acid, which is actually dangerous. When a person stops drinking in this situation, it can cause seizures. As well as this, alcohol use physically changes the shape of the brain.
All these elements cause a person to keep returning to it to drink again. The behaviour is beyond "moralistic choice"; it has become a disease of the brain.
Addiction is not considered a 'choice' or 'moral failing' on behalf of the addiction sufferer – so the focus of rehab is always on returning agency to the patient.
As such, the best way to treat it is through a programme at an alcohol rehab in Clydebank.
Please call our 24 hour helpline on 0800 140 469
What is rehab?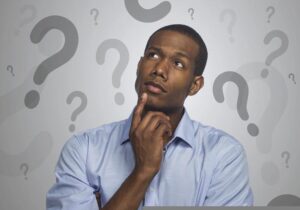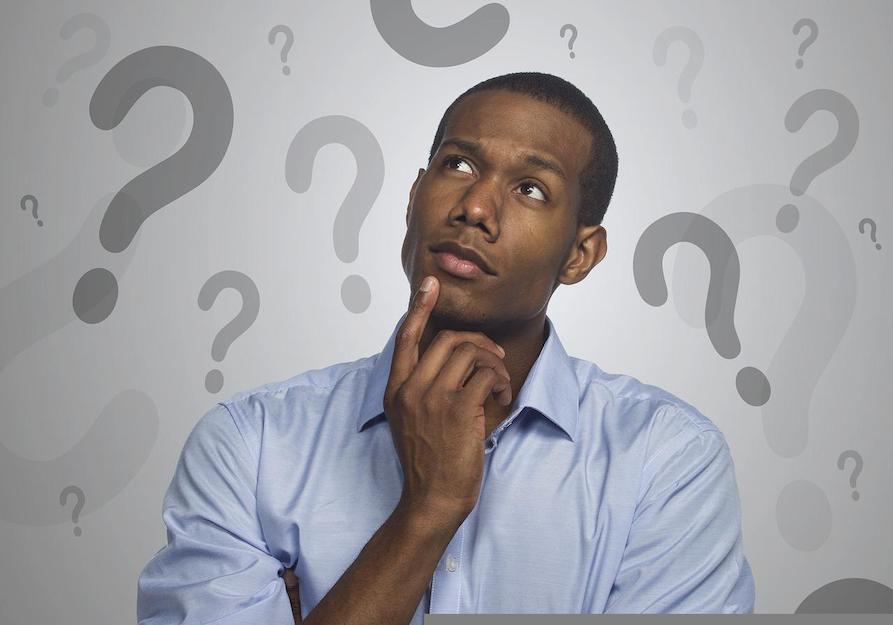 Entering a rehab clinic in Clydebank means you get access to the best rehabilitation treatment available in the UK. The venue will feel welcoming. It's designed with the idea of being homely while also being a place to receive clinical treatments.
There are, therefore, comfortable communal spaces such as the kitchen and lounge, which you'll share with other residents and then more clinical spaces. These would be used, for instance, during a private therapy session.
Staff are specialists in their field, so your addiction and your journey are respected at all times. Every type of treatment required, you'll be able to access. Some enter rehab for physical detoxes, others for psychological treatments, and others a mix of the two.
You'll receive a timetable that will lead you through each day. Each session will provide you with new skills and knowledge about how to manage your health and wellness from now on.
Rehab is also a great place to meet like-minds.
Please call our 24-Hour Helpline: 0800 140 4690.
Pre-rehab interventions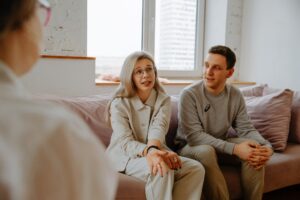 If you live with someone who has an addiction to alcohol or drugs, the relationship can become quite strained.
It's common for codependency to develop where boundaries are blurry and unhealthy dynamics unravel. This is no one's fault, but knowing how to manage it can take outside insight.
You can access support from organisations that are focused on supporting family members of addicted people , and you can also stage interventions. The latter supports your loved one as well as the rest of the household.
A traditional intervention is where you'd ask a local professional to support you in approaching your loved one who has an addiction.
Together you would share what's on your mind, possible outcomes around their use and treatment options.
Another intervention is known as CRAFT. This is where as a family, you will use a variety of tools to help you manage your relationships with your loved ones.
Together you can encourage them to focus more on their healthy behaviours and support them towards rehab services.
Please call our 24-Hour Helpline:0800 140 4690.
The cost of rehab in Clydebank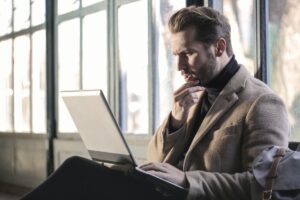 To stay at an alcohol rehab in Clydebank, you'll have to pay. This is to cover the cost of your treatments, the accommodation, staff input, and food. The length of your stay and the type of clinic you stay at will all affect the overall cost.
In the UK, rehab clinics can cost around £14,000 a month. High-end establishments can cost around £495 a day. At the budget end of the scale, there are cheaper options where it costs around £1000 for a week.
When you're thinking about rehab, you'll benefit from looking up what is available locally as well as a bit further afield and weighing up your choices.
Please call our 24-Hour Helpline:0800 140 4690.
Is drug and alcohol rehab free on the NHS?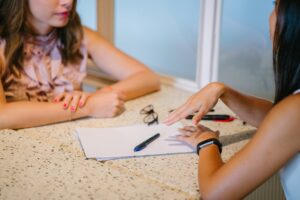 Perhaps you've heard you can go to rehab in Clydebank for free through the NHS. This means that some government funding is available for people to go to rehab. There are a few things you need to know about this.
Funding is available for those from a low-income background
You'll need to prove that you're committed to recovery; by having already accessed council-funded rehab services in Clydebank
You need to apply directly to the local council for this funding (your local drug and alcohol worker can help you do this if you've accessed council-services)
The council staff receive a lot of applications for rehab funding and choose who will receive the money to fund their rehab stay
How long does rehab last?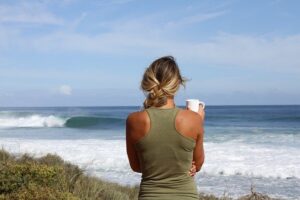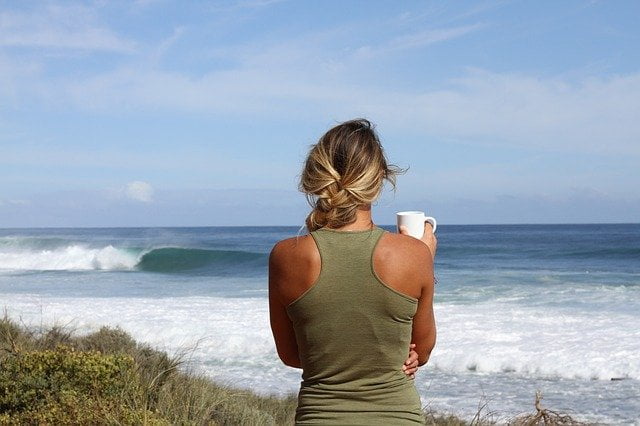 A stay at rehab will differ depending on what you need. For example, some people might enter solely for alcohol or drug detox, which often lasts around ten days.
While this is great at giving you a safe withdrawal period, it doesn't tackle the psychological aspects of addiction, which many would argue is the most important to address in order to heal long-term.
The majority of people are advised to stay in rehab for around 28 days. This gives you enough time to get through the difficult early cravings, connect to others, and begin learning.
What you come to understand at rehab through therapies, addiction counselling and group therapy will last a lifetime, but they need a bit of repetition. This is why 28 days is best.
Some people might even stay a bit longer, for instance, if you have a mental health condition and require a different or more complex approach.
Please call our 24-Hour Helpline:0800 140 4690.
NHS and private rehabilitation options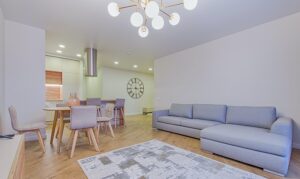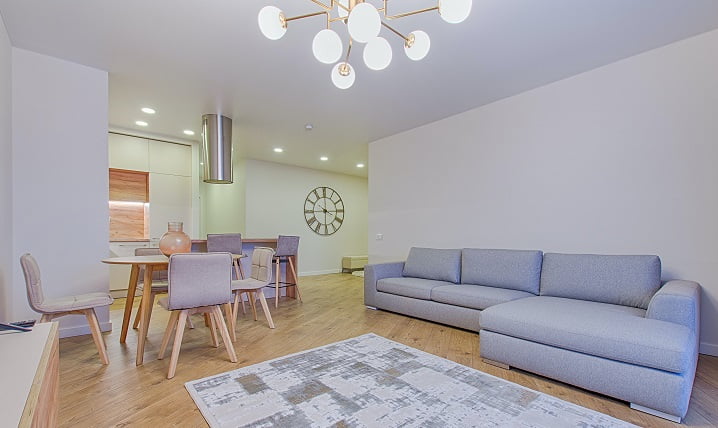 In Clydebank, you can get two different approaches to alcohol and drug addiction treatment. First, the NHS offers free drug and alcohol services.
These offer some counselling sessions and a timetable of weekly group sessions. Some people will go to receive advice or to try to quit substances.
These outpatient treatment services are useful, especially for people who have mild substance issues. While they're good, they can be over-stretched, and getting regular appointments as often as you might like can be hard.
For people with severe addictions, an alcohol rehab in Clydebank is a good option. Private care means you get the support you need to become sober over the following weeks. Residents are there because they want to quit drugs and alcohol.
These are known as inpatient services or residential rehab, but sometimes outpatient services are also available. Private care offers specialist staff who have years of experience. You'll also have access to all the treatments you need.
Please call our 24-Hour Helpline:0800 140 4690.
Inpatient and outpatient services in Clydebank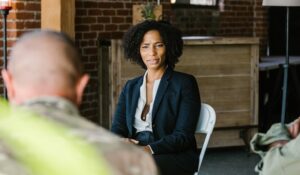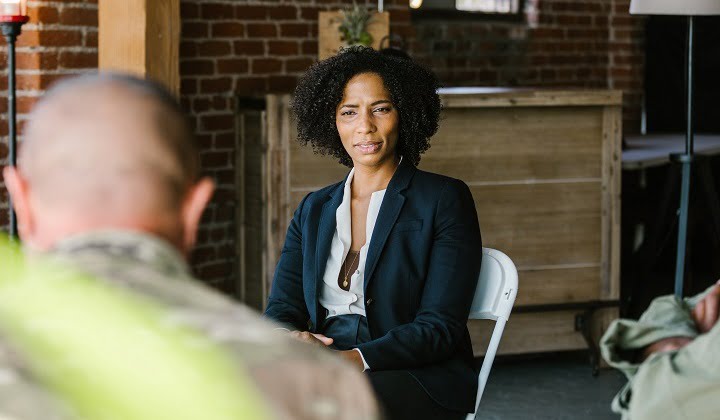 You can be treated for alcohol and drug addiction at both outpatient and inpatient residential services.
Outpatient services are where you access treatments at a clinic on a particular day and time for a certain duration. For example, at a council-funded or private clinic, you might have a counselling appointment at 2 pm on a Tuesday.
You would be considered an outpatient. In relation to private clinics, this is only usually available to people who were previously residents as inpatients.
Inpatient services are where you move into the clinic and stay for a length of time. Private clinics tend to offer inpatient facilities where you might stay anywhere between a week and four weeks.
Please call our 24-Hour Helpline:0800 140 4690.
Alcohol detox and rehab in Clydebank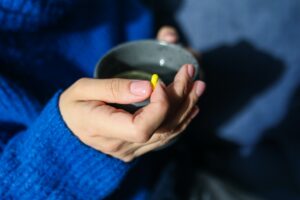 If you have an alcohol addiction, the best treatment programme for you is accessible through alcohol rehab in Clydebank. It's likely you're experiencing the following alcohol withdrawal symptoms when you stop drinking:
Sweating
Mood swings
Confusion
Sickness and diarrhoea
At its worst, withdrawal can include seizures
Alcohol detox is essential if your withdrawal has become characterised by physical effects. This is the safest way to stop drinking.
You'll enter a seven-day detox where the in-house doctor may provide you with the prescription drug Librium, which will control your reactions to weaning off alcohol.
After this, you'll then begin practising emotional and mental exercises to help you face the day in a healthy manner.
You'll also spend time learning what has led you to rehab as a means of developing self-compassion and self-forgiveness, both essential in recovery.
Please call our 24-Hour Helpline:0800 140 4690.
Cocaine rehab in Clydebank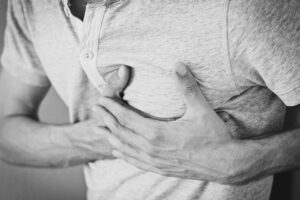 It's possible to go to drug rehab in Clydebank for both cocaine and crack cocaine addiction.
These substances are highly addictive and are increasingly used despite their class-A status in the UK.
With the rise in availability in the world, more cocaine addictions are developing.
Cocaine and crack cocaine have the following side effects:
Increased energy
Improved mood
Dilated pupils
Increased toileting
Increased chattiness
Mood swings
Decreased appetite
While people might seek out some of these side effects, negative consequences include heart palpitations and heart attacks. In the long run, cocaine and crack cocaine addiction is linked to various illnesses, diseases, and mental health conditions.
Treatment for cocaine addiction is largely focused on adapting thoughts so that you can change behaviours. Cocaine is not physically addictive, so cocaine detox is not necessary.
You'll also develop plans to change your future.
Each day will include exploring new activities that will give you new ways of managing triggers while finding contentment in life.
Overcome your cocaine addiction with the help of a drug rehab in Clydebank – call us today on 0800 140 4690
Heroin rehab in Clydebank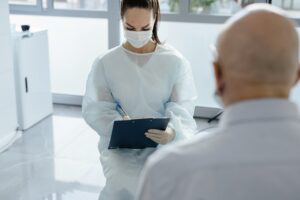 It's possible to go to drug rehab in Clydebank if you're suffering from heroin addiction.
However, this is often considered the most difficult drug to quit (alongside alcohol) because of its physical withdrawal effects.
Going "cold turkey" is often very distressing for heroin users.
Some ask their friends to lock them in a room until the worst is over, but this can be very uncomfortable and isn't always safe.
At a private clinic, you'll receive a medically guided heroin detox under the care of a doctor who will offer prescription drugs such as Subutex.
This provides a way of weaning you off heroin in a safe manner so that symptoms are kept to a minimum.
After the week-long detox, you'll begin the psychological treatments that will give you healthy coping mechanisms to stay on the road to recovery.
Overcome your heroin addiction with the help of a drug rehab in Clydebank – call us today on 0800 140 4690
Cannabis rehab in Clydebank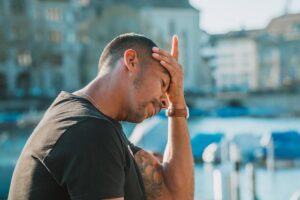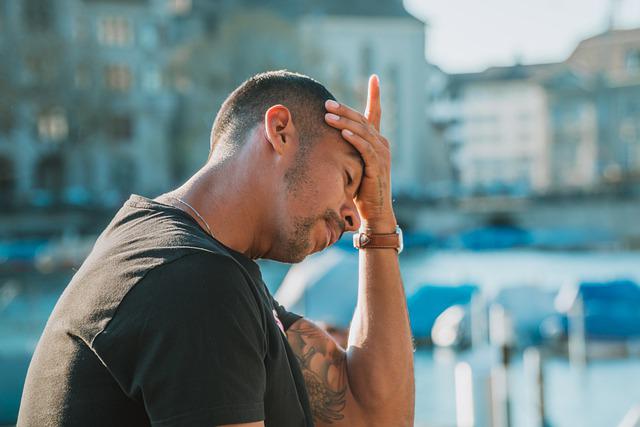 If you have a drug addiction to cannabis, you can go to rehab in Clydebank. It's actually increasingly common as strains of THC cannabis have become stronger, and people are more affected.
Cannabis addiction can lead to various withdrawal symptoms, including mood swings, paranoia, anxiety, low mood, fluctuations in appetite, and sleep disruption.
In terms of side effects, cannabis addiction can also cause psychosis and is linked to the development of schizophrenia in some people.
Rehab treatments support you to withdraw safely. Where necessary, a doctor can provide prescription drugs to manage any psychological effects, however a physical cannabis detox will not be necessary.
Counselling will support you in understanding what in your life needs to change and what you need to do to remain cannabis-free into the future.
Overcome your cannabis addiction with the help of a drug rehab in Clydebank – call us today on 0800 140 4690
Types of therapies at rehab in Clydebank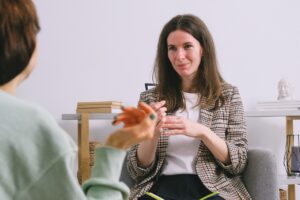 There are many types of therapies, both alternative and psychological, available at any rehab centre in Clydebank.
This is imperative in making all the difference to you recovering from an alcohol addiction or drug addiction.
Your addiction treatment needs to address all the underlying factors that have led you to use substances. Therapies available are:
Please call our 24-Hour Helpline:0800 140 4690.
The meaning of a dual diagnosis at rehab in Clydebank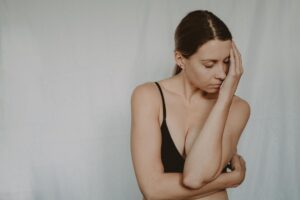 Some people will get what is known as a "dual diagnosis" when they enter rehab and complete the admission assessments. It simply means that you also have a mental health condition along with the addiction. This is quite normal in the addiction field.
People tend to turn to alcohol and drugs when they're experiencing symptoms related to depression, anxiety, bipolar disorder, and schizophrenia.
When this response occurs regularly, addictions can form. Also, drugs and alcohol can cause mental health conditions when substance use arrives first.
At rehab, staff will create a treatment plan that will support you around both conditions. This is useful because you'll then have the skills to manage both more effectively.
Please call our 24-Hour Helpline:0800 140 4690.
How rehabs support you around relapse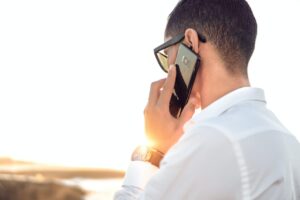 Experts have agreed that abstinence is far more effective than harm reduction or moderation management.
As such, during your time at an alcohol rehab in Clydebank, you'll have some sessions with staff that will focus on relapse prevention.
Then, when you leave rehab, you'll have a plan that you can go to at any moment when you feel you might relapse or have already relapsed.
It will outline what to do – the advice will be what you and the staff have put together because your knowledge and what you think will help you is critical in supporting you to get back on track.
The relapse prevention plan will include activities you can do to get you through cravings, who you can contact, and how to create a lifestyle without relying on the substance.
You'll also be able to see clearly from the plan what to do if you relapse. While relapse is common, it's important to remember that so is returning to recovery and sobriety.
Please call our 24-Hour Helpline:0800 140 4690.
Alternative support services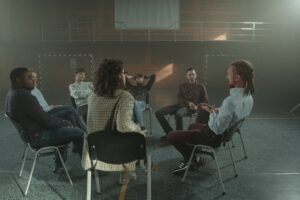 When you leave the intensive addiction treatment offered at a Clydebank rehab clinic, you can access alternative support services in the area. These help you to remain sober and are an essential part of your aftercare.
Your options include:
Entering local drug and alcohol services which are funded by the council. There are weekly groups and some individual sessions on offer.
Going to Alcoholics Anonymous or Narcotics Anonymous groups. The peer approach makes a huge difference to millions of people around the globe. Here, you place your faith in a higher power and focus on what you can give back to others to bring value to your life that is meaningful to you.
SMART recovery groups are peer-led groups designed to equip you to identify easy goals that will help keep you sober and focused on a healthy life.
Should you relapse, you might be eligible for a home detox. These are under the care of a doctor with whom you'd be in daily contact. They're available to people requiring a tapered detox from a physical addiction who are considered "low risk".
For your loved ones who might find it difficult to reconcile or understand how to support themselves while supporting you, Al-Anon and AdFam are available.
Please call our 24-Hour Helpline:0800 140 4690.
Getting Help Today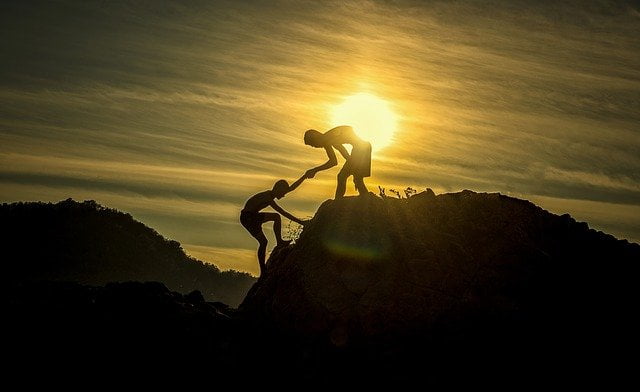 Professionally supported drug and alcohol rehab is one of the best ways to recover from addiction.
To learn more about anything read today, or to ask any questions relating to addiction treatment services in Kingston-Upon-Thames, then please contact Rehab Recovery on 0800 088 66 86 today.
There are many public and private rehab centres across the UK that are ready to help you.
With the right help behind you, any addiction can be successfully overcome.
We also offer admission to rehab clinics in a variety of locations near to Clydebank, including in Glasgow, Edinburgh, Kilmarnock, Falkirk, Dundee, Fife and many more locations across Scotland.
References
[1] https://www.clydebankpost.co.uk/news/19407583.clydebank-residents-still-drinking-much-despite-alcohol-consumption-fall-drop/
[2] https://www.sacpa.org.uk/2021/09/08/avoidable-drug-deaths-in-clydebank-plea-to-politicians/