Drug & Alcohol Rehab in Bamber Bridge
Bamber Bridge is an urban village located in Lancashire, around 5km from Preston in South Ribble. Lancashire County Council published their drug and alcohol statistics in 2017. The research indicated that Lancashire is home to around 9.1 opiate or cocaine users per 1,000 of the population. [1]
In 2020, Lancashire showed that around 6% of opiate users successfully completed treatment and did not relapse within the first 6 months of this treatment. These statistics are better than England's in general (4% of drug users), but many substance users still require desperate help.
Illicit drug use and alcohol abuse continue to be a challenge across all of England, where many towns and villages have suffered from worse substance misuse since the COVID lockdown. For the majority of people seeking rehab in Bamber Bridge, the very prospect of rehabilitation is daunting and overwhelming.
People usually see addiction as a moral failing instead of what it truly is, a mental disease. People never really know what rehab involves, or the process to get to that stage. That is understandable, and it is why we are here to help.
These reservations that people hold unfortunately mean that people delay getting help, or decline into worse addiction out of fear. Before signing up for rehabilitation and getting help, it can be helpful to understand the nature of your addiction. This will speed up your process and will often give you a better chance of a positive experience.
There are three things to take into consideration:
Acknowledge that you have a problem. Stepping out of denial is the first step in any form of recovery. Accept that you are addicted to a substance, it needs to be addressed, and that help is available. Reach out to people like us in Bamber Bridge to receive the help you desperately need.
Understand that rehab and therapy is a long-term process, so there are no immediate solutions. Aim to mentally prepare for the trials and tribulations ahead and understand that this process requires lots of effort and positivity from patients.
Once you have prepared to start rehabilitation, familiarise and educate yourself on the admissions process, rehabilitation types, forms of therapy, and your personal goals.
These steps are challenging, so do not put too much pressure on yourself to figure it all out quickly. Give yourself plenty of time and space to understand these steps and more importantly, understand yourself and your addiction.
Acknowledging Addiction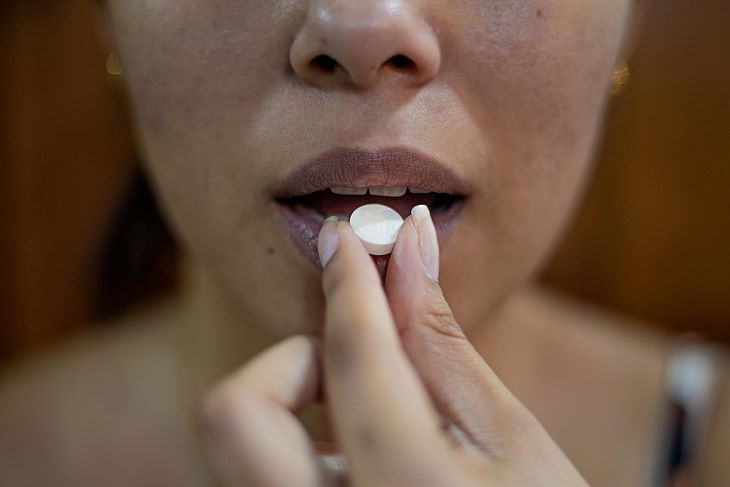 Recognising addiction, whether that be your own or someone else's, is much harder than it may seem. One must know the definition of addiction and its general signs in order to understand what addiction means.
The ASAM (American Society of Addiction Medicine) states that addiction is a chronic brain disease. Addiction affects the brain's reward pathways, leading to cravings, behavioural habits, and a lack of control.
There are general signs of addiction include:
Lack of control
Inability to cut down
Decreased socialisation
Abandonment of commitments and relationships
Ignoring negative consequences
Intensity and symptoms may vary between people, depending on:
Severity of addiction
Age and gender
How long you have been using
What you are using
People with substance use disorders are largely unable to immediately get rid of negative behaviours once identified. That is because most of these people aim to justify their behaviour and addiction instead of reaching out for help.
It is key to look for personality changes if someone is in the early stages of addiction. This will include changes in behaviour as well as standard personality.
Some of these changes can look like this:
Lack of interest in usual hobbies and passions
Neglecting relationships
Neglecting responsibilities such as work
Appearing to take high risks
Ignoring any negative consequences
Interrupted sleeping such as insomnia
Secrecy and lies
Increased alienation
The following physical and mental changes may also point towards addiction:
Bloodshot eyes
Unexplained injury or accident
Change in weight and appearance
Bad hygiene
High tolerance
Withdrawal symptoms
Memory loss
Changes in mood
Aggressive or disruptive behaviour
Irritable
Depression and anxiety
Suicidal thoughts and sadness
If you are unsure about your own addiction, taking an online questionnaire may help you understand how severe your problem is. Personal online questionnaires such as CAGE as a good example of this, showing people the likelihood of substance abuse and dependency. [2]
The CAGE questionnaire consists of the following questions:
Have you ever felt you should cut down on your drinking?
Have people annoyed you by criticizing your drinking?
Have you ever felt bad or guilty about your drinking?
Have you ever had a drink first thing in the morning to steady your nerves or to get rid of a hangover (eye-opener)?
These questions have also been adapted for drug abuse:
Have you ever felt you ought to cut down on your drinking or drug use?
Have people annoyed you by criticizing your drinking or drug use?
Have you felt bad or guilty about your drinking or drug use?
Have you ever had a drink or used drugs first thing in the morning to steady your nerves or to get rid of a hangover (eye-opener)?
If 2 questions out of 4 are answered with a YES, medical professionals will deem this as a sign of substance abuse.
The First Step: Addiction Intervention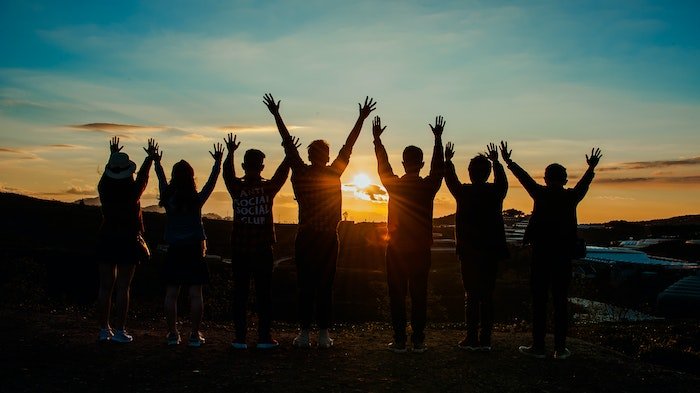 Intervention can help motivate people struggling with substance abuse to seek help and rehabilitation for addiction. Intervention is usually defined as changing the course of something to meet a desired end, so addiction intervention aims to get people the help they need by motivating them to start treatment. [3]
Every person is different, and so is their addiction. Intervention may be challenging, but there will be one type of intervention that will target the person in question.
For example, sometimes all that is needed is a one-on-one conversation with someone about recovery. This may only work when the person is in the early stages of addiction.
Sometimes a more in-depth focus is required, perhaps joining forces with family and friends, or a formal intervention with professionals. This is needed if they are further down the line with addiction, either severe addiction or long-term addiction.
Intervention is highly likely to work on those who are in denial about their addiction or those who remain unwilling to seek any form of treatment. Sometimes just showing someone the effects their addiction is having on others may be enough to motivate them to enter rehab.
This works by providing specific examples or stories about the consequences of addiction. It may help to offer prearranged plans or different types of treatment in line with specific goals and personalised steps.
Although intervention styles aim to be positive, it can sometimes be useful to tell patients what might happen if they refuse to get help:
Loved ones might stop trying to help or keep a relationship
Physical effects of severe addiction
Mental effects of severe addiction
Lifestyle changes
Make a plan and proposal for the intervention before you start. This will include who is taking part (such as a psychologist or mental health counsellor), and how and where it will take place.
Then gather information regarding the extent of the addiction and which treatment programmes will be more suitable for the patient. Form your intervention team and decide on joint goals, including location, plans, solutions, and preparations for emotions.
If the intervention is to be successful, the patient will enter some form of treatment. This usually comes in two forms, inpatient or outpatient.
CRAFT, known as 'community reinforcement family training' is a common form of intervention. This type of intervention has proven effective at tackling mental health and substance abuse disorders, intending to get the patient into rehab with the help of 'concerned others'. [4]
CRAFT intervention revolves specifically around motivation and rewards. Using the rewards from family, friends, or lovers, CRAFT uses science and the brain's pathways to help patients.
By positively rewarding desirable behaviour and removing rewards for negative behaviour, CRAFT rewires the reward pathways in the brain that have been damaged by substance abuse. [5] [6] [7]
Following a range of research outcomes, the following statements are scientifically proven:
CRAFT has a better level of patient retention than other intervention programmes
Participants drop out of other types of intervention due to confrontation
CRAFT engages more people in treatment on average (70%) than other forms of intervention
Inpatient and Outpatient Rehabilitation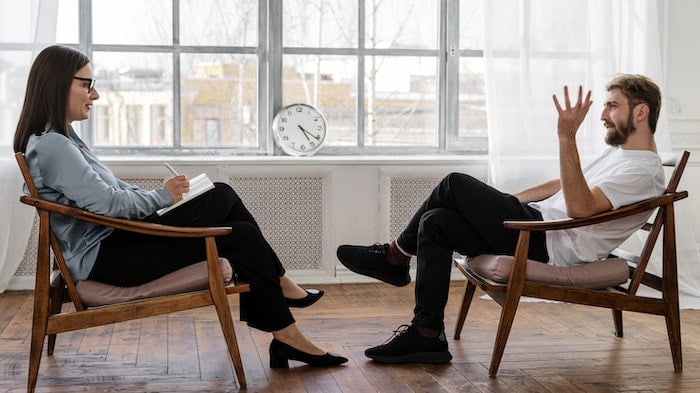 Substance use disorder treatment falls into 2 categories, inpatient or outpatient. Whilst both categories offer similar programmes, they are unique with their own benefits and drawbacks.
Educating yourself on inpatient and outpatient rehab will give you a better chance of successful rehabilitation. It is important to know the difference between the two types of rehabs in order to know what will give you the best chance at long-term sobriety.
Inpatient rehab, also known as residential rehab, is specifically designed for severe substance use disorder. This is a more intense programme, and it is not usually offered through the NHS. Private treatment such as this will have to be paid for personally, but rehab centres may offer payment plans.
Patients will temporarily move into rehab centres, where they will receive 24/7 help and support. There are different levels of inpatient rehab to suit different levels of addiction. For example, some are similar to hospitalisation, and some are considered to be holiday resorts.
Outpatient treatment is a part-time treatment. Outpatient rehab offers a high level of flexibility, where patients attend centres on their terms rather than moving into it like residential rehab.
Outpatient programmes fall into two different levels of care, similar to inpatient rehab. This is much less restrictive, and patients who attended inpatient treatment should always look to outpatient treatment.
The two types of outpatient programmes are partial hospitalisation and intensive outpatient programmes. Partial hospitalisation is more intensive than intensive outpatient, as it contains patients who have recently finished inpatient treatment.
Intensive outpatient programmes are less restrictive than partial hospitalisation, where patients only need to attend treatment a couple of days a week for a few hours. This is designed to fit in with daily life, readjusting to a world and life with lots of support.
The main difference between rehab in Bamber Bridge is whether you need to live in a clinic, and how much support you require. If you want to remain living at home, but require help with medication and want to try a support group, outpatient rehab in Bamber Bridge might be right for you.
If you need 24/7 support and are at risk of constant relapse, inpatient treatment might be right for you. This is expensive (ranging from 14,000 to 100,000 per month) but this includes everything from rent to utilities and medication.
Whatever is best for you, you will be required to detox to start any form of treatment. This is only required if the addiction in question is physical, such as heroin or alcohol addiction. This may be accompanied by a pharmacological intervention, also known as a medical detox.
For example, if the patient is an alcoholic, they will be offered Librium to help their withdrawal symptoms during detox.
Therapy on Offer in Bamber Bridge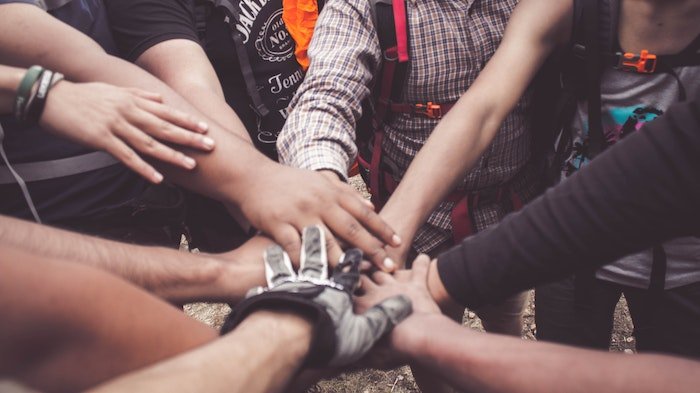 Bamber Bridge offers a range of therapy and treatment options to help those with substance abuse disorders and mental health conditions.
Behavioural therapy is a popular form of addiction therapy, used originally for mental health conditions. Behavioural therapy comes in different shapes and sizes and is now used to help patients change the way they react to their mental states.
Derived from learning theory, behavioural therapy takes its stance from the foundation that behaviour follows thoughts. This type of therapy aims to help patients alter their natural responses to negative thoughts, steering them away from drugs and alcohol and replacing these behaviours with more positive coping mechanisms. [8]
CBT (cognitive behavioural therapy) is a common form of behavioural therapy that treats addiction, mental health conditions, and other psychological disorders. By understanding the individual, CBT changes the way negative thoughts impact the patient, changing the subsequent behaviour. [9]
DBT (dialectical behavioural therapy) is a form of b but adapted to treat those with emotional issues. These emotional issues are often the result of trauma, genetics, and specific environments, leading many to abuse substances.
There are other forms of behavioural therapy, such as rational emotive behavioural therapy (REBT) and eye movement desensitisation and reprocessing (EDMR). Both of these types of therapy aim to help patients replace negative and damaging thoughts with happier, helpful, and healthier images.
Contingency management therapy (CMT) focuses specifically on what motivates patients to attend therapy. Patients that exhibit desired behaviour are rewarded with something that will motivate them, such as things with monetary value or supermarket vouchers.
These operant conditioning principles are incentives for patients not to use drugs or drink alcohol. For example, a positive drug test or failure to attend therapy will see these rewards removed quickly. [10]
Drugs tend to hijack the brain's system of rewards as a result of long-term abuse. Managing rewards like this will attempt to rewire the damage from substances and help the patients stay sober.
12-step facilitation therapy is a good option if the patient prefers group therapy.
Groups such as AA (Alcoholics Anonymous) and NA (Narcotics Anonymous) help patients stay sober and work towards their goals by:
Sharing stories of trials and tribulations
Sharing coping mechanisms
Providing mutual and often anonymous support
The AA follows these 12 steps, put in place by the founders of Alcoholics Anonymous:
We admitted we were powerless over alcohol — that our lives had become unmanageable.
Came to believe that a Power greater than ourselves could restore us to sanity.
Made a decision to turn our will and our lives over to the care of God as we understood Him.
Made a searching and fearless moral inventory of ourselves.
Admitted to God, to ourselves, and to another human being the exact nature of our wrongs.
Were entirely ready to have God remove all these defects of character.
Humbly asked Him to remove our shortcomings.
Made a list of all persons we had harmed and became willing to make amends to them all.
Made direct amends to such people wherever possible, except when to do so would injure them or others.
Continued to take personal inventory and when we were wrong promptly admitted it.
Sought through prayer and meditation to improve our conscious contact with God as we understood Him, praying only for knowledge of His will for us and the power to carry that out.
Having had a spiritual awakening as the result of these Steps, we tried to carry this message to alcoholics, and to practice these principles in all our affairs.
There are many types of rehabilitation available to those seeking rehab in Bamber Bridge for substance abuse. Following rehab in Bamber Bridge, it is a good idea for patients to continue with aftercare.
Rehab Aftercare: Continuing Your Journey
Rehab aftercare is also called relapse prevention, encompassing a variety of coping mechanisms along with the continuation of outpatient therapy. [11] [12]
Rehab aftercare has the following main aims for every patient:
Prevention of any potential lapse or relapse
Introduction of harm reduction treatment
Providing lapse and relapse management techniques
There is a slight but important difference between lapse and relapse regarding addiction, and both have different consequences for the patient in question.
A relapse: a person in recovery from addiction has returned to the pattern of original behaviour, falling back into active addiction.
A lapse: a person in recovery from addiction has briefly resumed the addiction in question, but subsequently quits again.
Both of these actions deserve the same amount of consideration, and should be discussed at rehab aftercare:
Chances of relapse or lapse
How that may interrupt their recovery
High-risk situations
Preventing a lapse or relapse takes time, energy, motivation, and significant focus. Understanding that setbacks are normal is key to this process, so personal acceptance of the circumstances is key.
The following are key aspects of aftercare:
Knowing what personally sets you back (e.g. specific places or people)
Self-care practices
Maintenance of good personal hygiene
Maintaining a balanced emotional, mental, and physical state
Recognise the significance of actions on others
Understanding your addiction
Knowing your coping mechanisms
This is worked on during aftercare programmes, along with outpatient therapy. Recovery is a long-term process, but it can be sped up by increased motivation, effort, and positivity.
Get in touch with us today and talk to someone that can help you.
References
[1] https://www.lancashire.gov.uk/lancashire-insight/health-and-care/health/lifestyle/drugs/
[2] https://www.hopkinsmedicine.org/johns_hopkins_healthcare/downloads/all_plans/CAGE%20Substance%20Screening%20Tool.pdf
[3] Substance Abuse and Mental Health Services Administration (US); Office of the Surgeon General (US). Facing Addiction in America: The Surgeon General's Report on Alcohol, Drugs, and Health [Internet]. Washington (DC): US Department of Health and Human Services; 2016 Nov. CHAPTER 4, EARLY INTERVENTION, TREATMENT, AND MANAGEMENT OF SUBSTANCE USE DISORDERS. Available from: https://www.ncbi.nlm.nih.gov/books/NBK424859/
[4] https://www.robertjmeyersphd.com/craft.html
[5] Smith, J.E. & Meyers, R.J. (2004): Motivating Substance Abusers to Enter Treatment: Working with Family Members, Guilford Press: New York, NY.
[6] Meyers, R.J. & Wolfe, B.L. (2004): Get Your Loved One Sober: Alternatives to nagging, pleading and threatening, Hazelden Publishing & Educational Services, Center City MN.
[7] Meyers, R.J., (Author), & Yu, J. (Director) (2007): "Getting an Addict into Treatment: The CRAFT Approach" [television series episode]. In J. Hoffman & S. Froemke (Producers), The HBO Addiction Series; Why Can't They Stop? HBO New York, New York.
[8] https://www.sciencedirect.com/topics/nursing-and-health-professions/behaviour-therapy
[9] NIH Publication. (2012). Principles of Drug Addiction Treatment; A Research-Based guide (3rd ed.).
[10] https://www.healthaffairs.org/do/10.1377/forefront.20200305.965186/full/#:~:text=Contingency%20management%20is%20a%20behavioral,them%20to%20not%20use%20drugs
[11] Menon J, Kandasamy A. Relapse prevention. Indian J Psychiatry. 2018 Feb;60(Suppl 4): S473-S478. DOI: 10.4103/psychiatry.IndianJPsychiatry_36_18. PMID: 29540916; PMCID: PMC5844157.
[12] Marlatt GA, Witkiewitz K. Relapse prevention in Alcohol and drug problems Relapse Prevention: Maintenance Strategies in Treatment of Addictive Behaviours. In: Marlatt GA, Donovan DM, editors. 2nd Edition. Guilford Press; 2005