Drug Alcohol and Rehab in The Netherlands
With growing prevalence in communities across the Netherlands, substance addiction can affect anyone, regardless of age or gender.
Often referred to as a Hidden Pandemic in Europe, substance use in areas such as the Netherlands is consistently above the European average.
According to the National Drug Monitor (NDM) report of 2018, around 7% of the Dutch population over 18 used cannabis frequently.
In fact, the consumption of cannabis, cocaine, and amphetamines in the Netherlands remains above average, alongside other emerging drugs such as ketamine.
Alarmingly, since 2009 the proportion of registered drug incidents involving ketamine has risen from 2.9% to 8.2 % in 2017.
Regarding hazardous alcohol consumption in the Netherlands, studies paint a similarly worrying picture.
As revealed by a widespread survey, there were around 4,000 deaths attributed to alcohol addiction back in 2018, with a number of these relating to strokes, cancer, or diabetes.
Moreover, according to WHO statistics, over 300,000 adults nationwide suffer from Alcohol Use Disorder (AUD), but only a small fraction (30,000) are currently receiving treatment for this debilitating condition.
You can read more about the disease of addiction here.
To make sure that you get the help you need from a rehab clinic in the Netherlands, call us today on +44 330 333 6197
The rehab admissions process in the Netherlands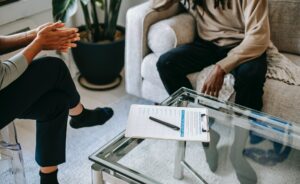 Whether you're suffering from addiction directly or indirectly, selecting the right rehab centre can be an overwhelming process.
Without expert guidance, it's often difficult to sift through the various rehab centres available in the Netherlands, especially if the need for treatment is urgent.
That's why here at Rehab Recovery, we'll organize your place with a drug & alcohol rehab in the Netherlands by providing a simplified referral process.
We're proud to work with a group of affordable treatment providers- each recognized for their commitment to providing expert care.
After contacting our specialist team via phone or email, we'll get to work arranging your free phone consultation. An addiction psychiatrist will use this confidential call to gather your information and preferences.
Then, they'll create a personalized list of recommended clinics in your preferred area of the Netherlands.
The first part of this call consists of a swift health assessment to help design your detox program and decide which medications you're eligible for.
A non-judgemental member of our team will ask you about any psychological or physical symptoms, any pre-existing conditions, and your history of substance use.
Succeeding the pre-admittance health exam, we'll give you the floor to discuss your preferences for rehab care at one of our partner centres.
Whether you'd prefer to try a particular therapy style, choose a rural retreat, or stay local, no request is too big or small for the rehab recovery team to accommodate.
Addiction is not considered a 'choice' or 'moral failing' on behalf of the addiction sufferer – so the focus of rehab is always on returning agency to the patient.
Depending on your location in the Netherlands, you may also have the opportunity to visit a clinic before checking in so that you and your loved ones can make the most informed decision.
Once you've opted for a specific drug & alcohol rehab in the Netherlands, the final steps of the admissions process involve travel and payment.
With years of experience providing our clients with private rehab care, we recognize that paying for treatment can be a burden here at Rehab Recovery. However, we can help ease any stress and organize a payment plan to suit your unique situation.
Begin the admissions process at a rehab clinic in the Netherlands today by giving our team a call on +44 330 333 6197
Alcohol detox in the Netherlands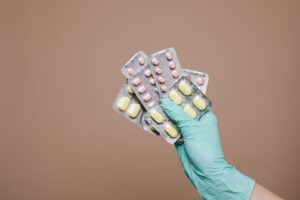 Without appropriate medical assistance, alcohol detoxification can lead to a host of physical and psychological alcohol withdrawal symptoms.
Therefore, while it might be tempting to start recovery in your own home, attempting self-treatment without expert guidance can be dangerous- even life-threatening.
However, by choosing to detox at a drug & alcohol rehab in the Netherlands, you'll be guaranteed comfort and safety, with 24-hour access to a specialist team.
Upon arrival, each patient must undergo a short medical assessment and provide key information for their detox plan.
With personalization at its core, your program will decide the length of detoxification (usually between 7-14 days) and which prescription drugs you're eligible for.
For the duration of this crucial treatment phase, you'll be closely monitored, have access to entertainment facilities, and receive nutritious meals and health supplements.
You'll also have the option to receive support in the form of tailored medication, as patients with AUD often experience a peak in withdrawal symptoms for days 1-3.
Librium is one widely used medication, effective at addressing anxiety and limiting the effects of delirium tremens.
To alleviate discomfort and decrease cravings, the prescription drug Nalxetrone is often used during alcohol addiction.
Originally designed for treating heroin addictions, this medication blocks the feelings of euphoria released by drug or alcohol use: thus decreasing the compulsion to drink and increasing treatment motivation.
Get a safe and effective alcohol detox with the help of one of the many rehab clinics in the Netherlands – call our team on +44 330 333 6197
Drug detox in the Netherlands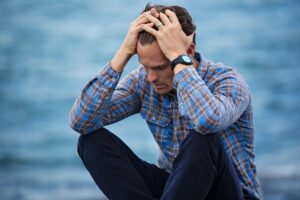 While detoxification is not a fast-track route to recovery, it's nevertheless crucial in both the alcohol and drug addiction treatment processes.
If you're suffering from an opioid, amphetamine, or stimulant use disorder, the road to successful sobriety starts with a medicated detox with one of our trusted treatment providers.
At a drug & alcohol rehab in the Netherlands, patients have access to a team of caring medical professionals, alongside both medical and holistic support.
Overall, the detoxification process lasts between 5-14 days and can be tailored to each individual case and addiction severity.
To avoid the dangerous "cold-turkey" approach and associated drug withdrawal symptoms, we ensure toxins are gradually reduced in the body and supplemented with other medication.
This is particularly common in those suffering from heroin use disorder, as with sudden cessation, withdrawal symptoms reach a dangerous peak in the first 48 hours.
To prevent cravings, substitution therapy is offered in the form of slow-releasing opioids such as methadone or buprenorphine.
In contrast, victims of cocaine addiction and crack cocaine addiction can expect a peak in withdrawal symptoms around the one-week mark. While physical withdrawal can also occur, psychological symptoms are often more prevalent during cocaine withdrawal.
These include insomnia, anxiety, depression, or psychotic episodes. As a result, the medication used to combat withdrawal is often used to treat mental health disorders.
Patients are offered Baclofen to increase the production of GABA in the brain or Modafinil to stimulate dopamine production.
Alongside these, sedatives such as Benzodiazepines are often utilized to reduce stress by providing relief from anxiety and reducing the risk of seizures.
To make sure that your drug detox is safe and effective, call our team on +44 330 333 6197
Alcohol rehab in the Netherlands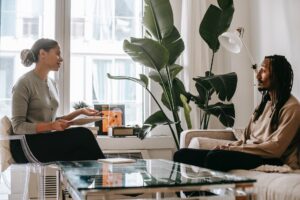 After completing a free phone consultation, patients will check in to their chosen drug & alcohol rehab in the Netherlands.
With a focus on abstinence through psychological and physical recovery, they'll curate the skills and coping strategies needed to implement an alcohol-free life.
Experts have agreed that abstinence is far more effective than harm reduction or moderation management.
Usually, the time taken to complete a personalized care plan ranges between 28-60 days, depending on the severity of each AUD.
Our team of professionals can carefully modify both the styles of treatment and the length of your short-term residency to suit your medical history, addiction details, and preferences.
For the duration of your program, you'll work through a range of psychotherapy and holistic therapy set within a structured daily routine.
A psychiatrist specializing in alcohol use disorders will be assigned to your case and will carry out your individual therapy sessions.
While each plan differs, you'll likely experience a combination of Dialectical Behavioural Therapy (DBT) and Cognitive Behavioural Therapy (CBT) to uncover the root cause of your addiction.
Through behavioural intervention, these therapies re-wire the thought patterns leading to alcohol use and break the cycle between the destructive thoughts and actions thought to underpin AUD.
Additional to individual therapy, many rehabs provide on-site Family Addiction Counselling. These regular workshops allow your loved ones to attend group therapy sessions.
Each session works towards healing the emotional damage caused by alcohol use and mending fractured relationships.
By re-building these relationships, patients are more likely to sustain long-term recovery and often find their motivation for treatment is increased.
Access the right alcohol rehab clinic in the Netherlands for your needs by calling us today on +44 330 333 6197
Heroin rehab in the Netherlands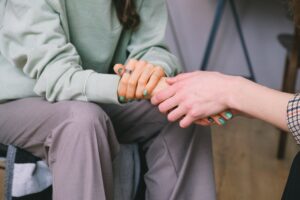 If you're struggling with opiate use disorder or know someone who is, it's vital to seek the help of inpatient rehab (residential rehab) in the Netherlands.
More extensive rehabilitation of between 30-90 days is recommended to recover from these severe addictions, followed by outpatient care.
This time frame allows you to create a solid relapse prevention strategy and tackle both the physical and psychological symptoms.
Whichever treatments you encounter, you'll have access to leading facilities, complete with entertainment suites and all the modern hotel amenities.
Following your pharmacologically assisted heroin detox, your caseworker will guide you through the contents of your bespoke care plan.
Oftentimes, this includes medical assistance, a routine of psychotherapy, and alternative therapy.
For example, therapy such as DBT is implemented to restore emotional wellbeing and has proved successful in addressing the underlying cause behind heroin use.
Undertaken in one-to-one sessions, DBT provides patients with the facilities to heal past trauma and manage negative emotions.
Contingency management is a successful treatment method utilized to increase treatment retention by leading heroin rehab centres.
Contingency management is an incentive-based system where patients can win awards for reaching milestones and providing clean urine samples.
For example, vouchers that allow patients to exchange tokens for items conducive to healthy living are often awarded.
Overcome heroin addiction with the help of a drug rehab clinic in the Netherlands – call us today on +44 330 333 6197
Cocaine rehab in the Netherlands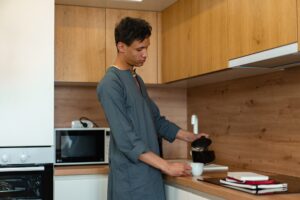 Due to the severe psychological addictions caused by cocaine, those battling stimulant dependencies often thrive in rehabilitation centres.
By opting for a drug & alcohol rehab in the Netherlands, you'll gain access to a comfortable, safe environment away from triggers and exposure to cocaine.
While each case is different, a short-term residency in rehab for cocaine usually lasts between 21-90 days.
Your chosen clinic will offer a range of treatment options as part of your bespoke treatment plan.
Each form of therapy is grounded in scientific research and has high success rates within the field of treatment for cocaine use disorders.
Once cocaine intake stops, patients quite often experience a drop in dopamine levels as the body adjusts to a lack of cocaine.
This means it's crucial for patients to work on emotional and psychological healing through a range of mediums.
Therefore, cognitive behavioural therapy (CBT) and Motivational Interviewing (MI) are utilized to change thinking habits and work on relapse prevention techniques.
While CBT works to resolve the root cause of cocaine addiction, MI helps to curate the motivation for more intense psychotherapy and overcome ambivalence.
As with rehab for other substances, you'll have the opportunity to receive medication alongside behavioural therapy.
This can help greatly with pre-existing or cocaine-induced mental health conditions. For example, anxiety and depression are associated with cocaine use and can be treated using benzodiazepines or types of beta-blocker.
These prescription drugs help to ease restlessness and regulate dopamine production: thereby relieving any adverse psychological symptoms and increasing the effectiveness of other treatments.
It should be noted that cocaine is not a physically addictive substance, and therefore cocaine detox is not needed.
Overcome cocaine addiction with the help of a drug rehab clinic in the Netherlands – call us today on +44 330 333 6197
Cannabis rehab in the Netherlands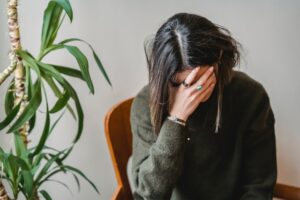 Many people become addicted to cannabis without realising it's become a problem. This is likely because cannabis isn't always associated with creating a typical drug addiction, which destroys health and family life.
While cannabis might not present the obvious and visible physical effects that other substances can, underneath, there can be some very serious side effects.
This is a drug that can cause severe mood swings, aggression during cravings, anxiety and depression, as well as paranoia.
Also, it's a drug highly linked to schizophrenia and psychosis.
So it's a drug that causes psychological addiction, and the mental health effects can be very severe.
At rehab, you'll take part in group work which will offer you insights and grounding techniques to manage uncomfortable emotional moments.
You'll discuss topics and perhaps create (i.e. in art therapy) as a way of processing your thoughts and feelings.
As well as this, you'll have individual input, which will support you in planning for a future of abstinence.
Cannabis detox is not necessary.
Overcome your cannabis addiction with the help of a drug rehab in the Netherlands – call us today on +44 330 333 6197
Co-occurring disorders and addiction in the Netherlands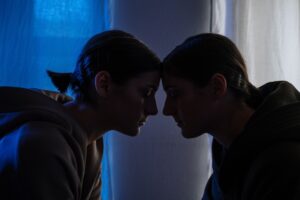 Also described as Dual Diagnosis, it's not unusual for substance use disorders to exist alongside psychiatric conditions.
In fact, a recent UK government report revealed that 59% of adults starting addiction treatment had a concurrent mental health need.
Unfortunately, there are many examples of this phenomenon, and frequently co-occurring disorders include psychosis, anxiety, depression, bipolar disorder, and schizophrenia.
Fortunately, addiction and mental health conditions can be treated simultaneously and effectively.
At your chosen drug & alcohol rehab in the Netherlands, an addiction psychiatrist will work with you to ascertain whether a mental illness is substance-induced or pre-existing.
For example, alcohol is often used to manage symptoms of depression, or it may be that hazardous drinking has caused serotonin levels to plummet.
Once a dual diagnosis has been reached, you'll begin a variety of therapy models in styles most suited to your specific needs and addiction history.
To discover how addiction treatment services in the Netherlands will support your mental health, call us today on +44 330 333 6197
Styles of therapy at rehab in the Netherlands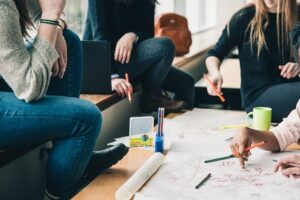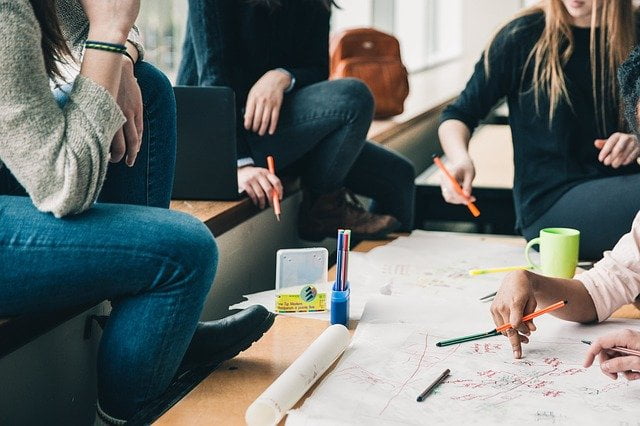 Rehabilitation for drugs or alcohol is often characterized by therapy in its myriad forms. From addiction counselling to healing trauma or behavioural intervention, there's a type of therapy to suit each patient.
During your stay in a drug & alcohol rehab in the Netherlands, you'll undergo bespoke psychotherapy designed to treat both your addiction and its roots.
Many of these treatments are available as both group therapy and individual therapy.
Cognitive Behavioural Therapy (CBT)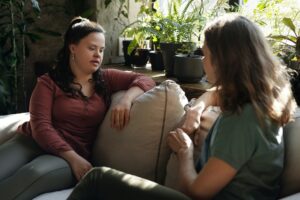 Performed regularly, CBT aims to instil positive cognitive change by re-wiring thought pathways.
Popular among both therapists and patients, during CBT sessions, you'll learn to recognize the thoughts leading to substance use and develop ways to manage them.
Dialectical Behavioural Therapy (DBT)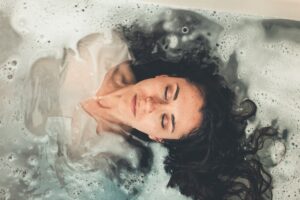 Geared towards emotional healing, DBT is a method of talking therapy that aims to provide holistic support. This type of therapy takes the lead from the CBT school of thought and is then adapted for those who feel emotions intensely.
Through regular workshops, patients develop ways to accept and manage difficult feelings and build the tools for maintaining their mental health post-rehab.
Holistic Therapy (HT)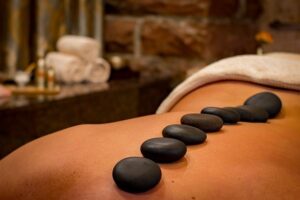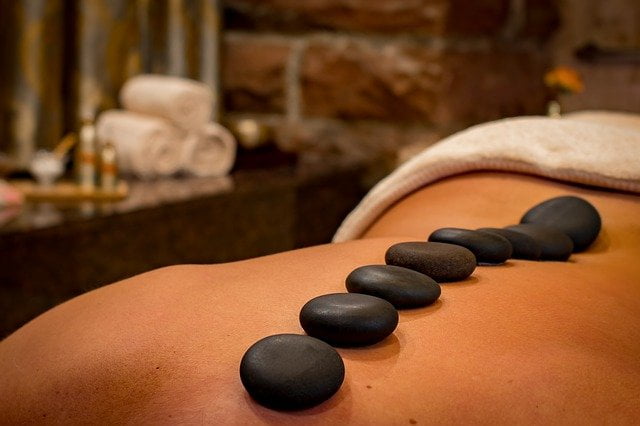 HT is an alternative therapy that aims to treat the individual as a whole, taking into account each patient's spirit, mind, and body.
Famous for enabling healthier lifestyles, patients undertaking Holistic Therapy are asked to form personal goals for achieving a healthy life after rehab.
You'll then be given access to workshops surrounding these goals.
Popular themes include mindfulness, meditation, art therapy, music therapy, yoga, acupuncture and nutrition workshops.
Aftercare & fellowship groups at rehab in the Netherlands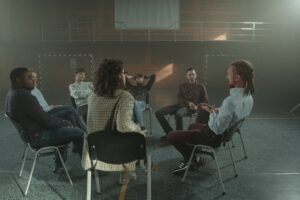 To continue the accessibility of treatment beyond rehab, we provide our clients with a comprehensive 12-month aftercare package– at no additional cost.
This includes access to fellowships groups in your area and outpatient treatment at your local drug & alcohol rehab in the Netherlands.
Groups such as Alcoholics Anonymous (AA) and Narcotics Anonymous (NA) are famed for their ability to support those in recovery through the community spirit.
They also utilize their own form of 12-step recovery: known for its ability to instil long-term sobriety.
Each of the 12 steps focuses on a particular trait thought to instil sobriety, including acceptance, honesty, willingness, and forgiveness.
Members of AA or NA work on collective healing through discussion, working through the 12 steps, and receiving support from the therapist leading each session.
Additionally, virtual addiction counselling allows those who have been discharged from rehab to discuss their recovery and receive guidance from a trained psychotherapist.
Make sure that your stay at a rehab clinic in the Netherlands is matched with an equally effective aftercare plan by calling us today on +44 330 333 6197
Get the help you need today
Professionally supported drug and alcohol rehab is one of the best ways to recover from addiction.
Rehab Recovery is happy to help any individual struggling with addiction – whether this is something you personally struggle with or something you have seen in someone else.
Our friendly, confidential, and non-judgmental staff are happy to answer any addiction or rehab query.
We offer admission to a wide range of alcohol and drug rehab centres in the Netherlands, as well as the rest of Europe.
Start your long-term recovery journey today by calling our expert team on +44 330 333 6197