Drug and Alcohol Rehab in Monmouthshire
In 2020, a Welsh report recorded a rate of 1566.3 per 100,000 hospital admissions attributable to alcohol in Monmouthshire, an increase of 8 since 2016 [1].
The rate of drug misuse in Monmouthshire was 242 per every 100,000 people in 2020 [2].
Please call our 24-Hour Helpline:0800 140 4690.
What is Alcohol Addiction?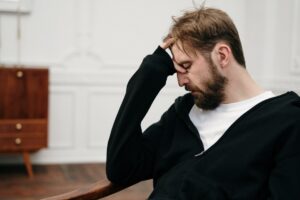 Alcohol addiction, also termed alcoholism, is a condition where an individual cannot stop or effectively reduce their alcohol consumption due to a physical dependency they have developed through the long-term and excessive drinking.
Physical dependency occurs when the body becomes so used to alcohol's presence that it is chemically dependent on it to function.
Sobriety triggers a range of withdrawal symptoms, and alcohol tends to cause some of the most dangerous symptoms of any addiction.
As well as the body, alcohol addiction causes the mind to become reliant on drinking. Individuals believe themselves unable to function without alcohol, sparking intense bouts of confusion, anxiety, and depression when it is not available.
Please call our 24-Hour Helpline:0800 140 4690.
What is rehab?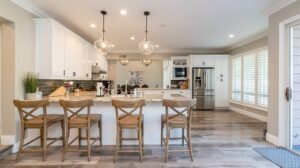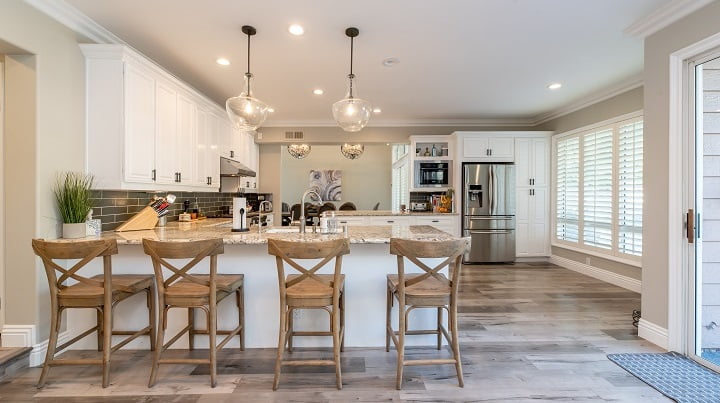 Rehab is the most effective process of treating substance abuse problems in Monmouthshire. It looks to alleviate physical and psychological forms of dependency, as well as support individuals once they have completed treatment.
It begins with detox, the process whereby individuals wean themselves from a substance with the support of doctors and medications. Following this, therapy focuses on the underlying causes of addiction and addictive triggers.
Finally, rehab provides relapse prevention support which prepares individuals for life at home and equips them with skills and techniques for maintaining their progress in treatment.
Please call our 24-Hour Helpline:0800 140 4690.
Pre-rehab steps: Intervention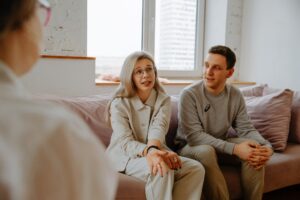 Those struggling with addictions are very often not the ones who start their own recovery journey. Because denial is so prevalent [3], it is common for family and friends to step in and draw an individual's attention to the problem through an intervention.
These are events where an individual's loved ones come together and work together to highlight an addiction's impact.
They follow a supportive structure, aiming to convince an individual to seek help because of its benefits rather than pressuring them into doing so.
Due to the complex process of organising and holding an intervention, the services of professional interventionists are available.
These are experts who can help plan, prepare, and execute interventions, as well as lend the event some validity and authority.
Please call our 24-Hour Helpline:0800 140 4690.
The CRAFT Approach to intervention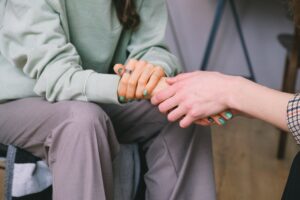 Interventions are malleable and able to take different approaches. One such variation is the CRAFT approach, which does not involve a single event but the cooperation of family and friends to encourage an individual to behave healthier.
This is achieved by rewarding an individual's positive behaviours and punishing those who sustain their addiction. For example, going to treatment is rewarded while continued drug or alcohol use is not.
Over time, CRAFT aims to develop new associations within an individual's brain so that they perceive sobriety to be more beneficial than substance abuse.
They will hopefully then pursue the support of drug and alcohol rehab in Monmouthshire.
Please call our 24-Hour Helpline:0800 140 4690.
How much does rehab cost in Monmouthshire?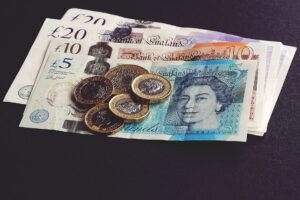 The cost of drug and alcohol rehab in Monmouthshire ranges a lot, depending on the programme an individual opts for.
On average, a day of rehab costs £495 in the UK (approximately £14,000 for a 28-day rehab), but prices can range between £1,000 to £10,000 per week. On the more luxurious end of the scale, a month's treatment can cost over £70,000.
Please call our 24-Hour Helpline:0800 140 4690.
Is drug and alcohol rehab on the NHS?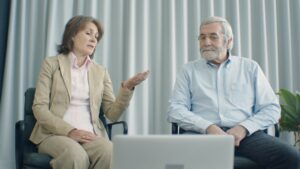 Individuals across the UK have access to life-changing medical support via the NHS, and these services also cover substance abuse support and rehab. For example, individuals in Monmouthshire can access detox and therapy, as well as support groups via the NHS.
However, it must be noted that the NHS is under a lot of pressure, and so the availability of its addiction support services is limited.
How long does rehab last?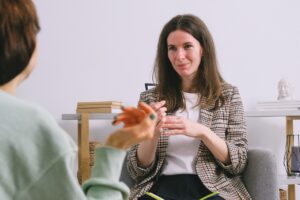 The duration of drug and alcohol rehab in Monmouthshire tends to be 28 days. It begins with a 7-day detox process and then lasts a further three weeks while therapy works through the psychological and behavioural problems at the condition's core.
However, there can be variations in this duration depending on an individual's circumstances.
Their time in rehab may be shorter or longer depending on the severity of their addiction or the suitability of the treatment approach decided upon.
Please call our 24-Hour Helpline:0800 140 4690.
NHS vs private addiction treatment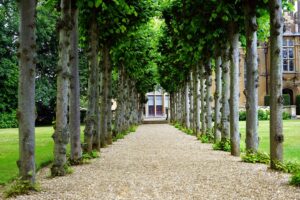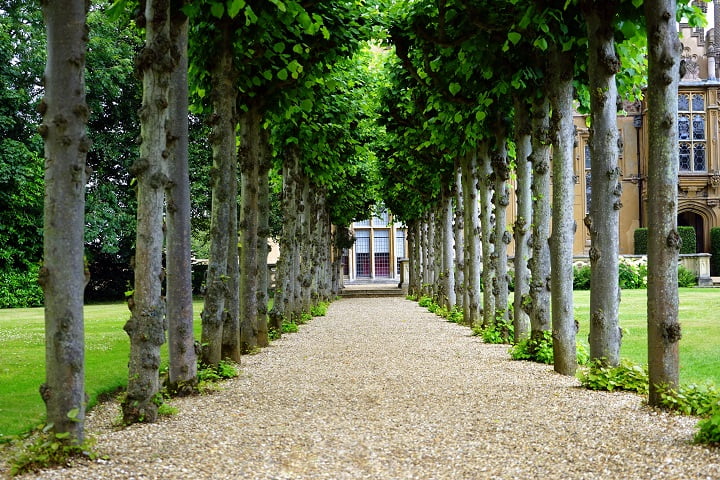 The NHS provides addiction support services in Monmouthshire, but so too do private companies. Choosing between these options requires looking at their respective benefits and drawbacks.
NHS addiction treatment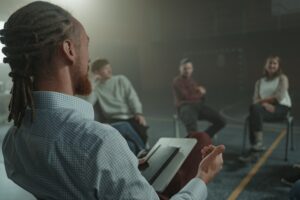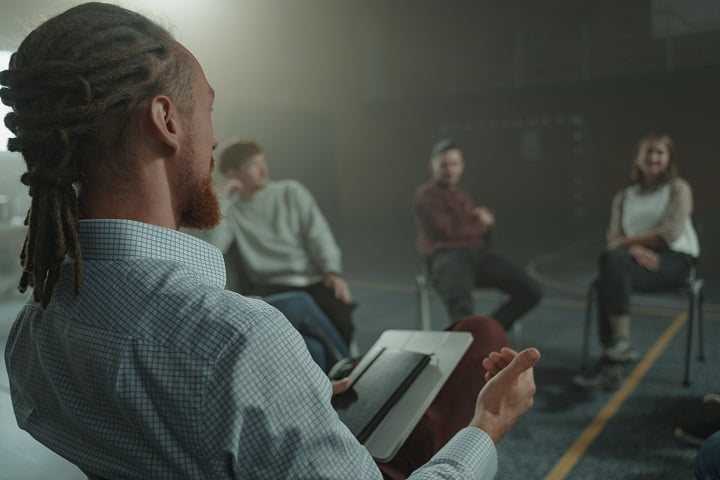 NHS addiction support services are widely accessible, both in terms of their affordability and geography.
Individuals do not need to pay to access public medical care – meaning anyone can get help regardless of their financial background – and nor do they need to move.
Partly as a result of this accessibility, the NHS is under a lot of pressure.
This means that those seeking help can often be put on waiting lists – during which time their condition can worsen – and when they get help, there can be shortages in equipment, supplies, and staff.
Please call our 24-Hour Helpline:0800 140 4690.
Private addiction treatment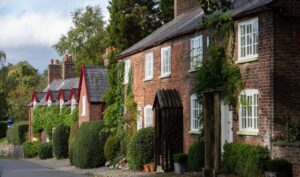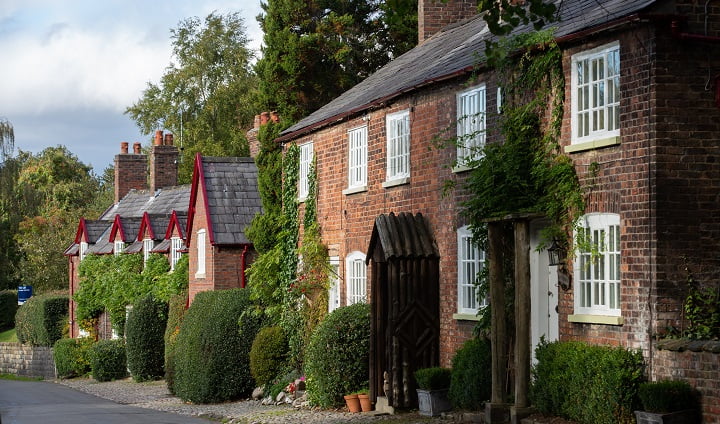 Rehab provided by private companies in Monmouthshire has the advantage of abundance.
Not only are luxury accommodations and catering facilities available, but additional treatment and recreational activities are also available, including exercise and spa sessions.
The cost of private rehab, however, is where it falters. The admissions fees are unaffordable for most people as a result of needing to pay for so many facilities, meaning most in Monmouthshire won't be able to access this form of support.
Inpatient or Outpatient Treatment in Monmouthshire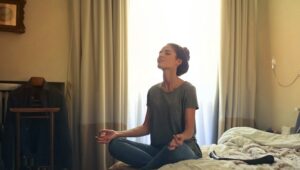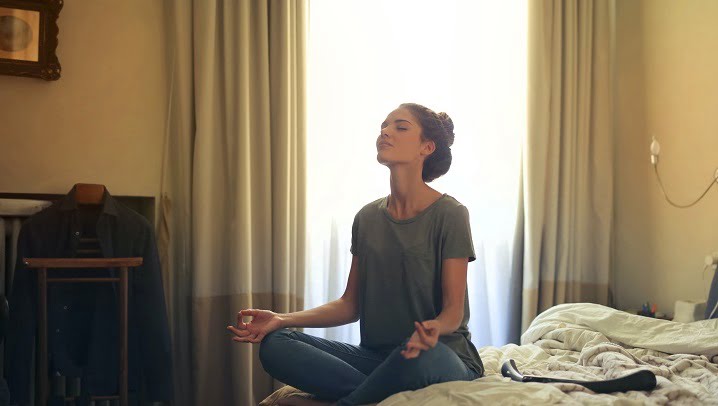 Drug and alcohol rehab in Monmouthshire can follow one of two formats.
Individuals can either opt for inpatient rehab, where they move into a treatment facility while they receive support, or outpatient, where they remain at home and attend regular sessions.
Inpatient rehab in Monmouthshire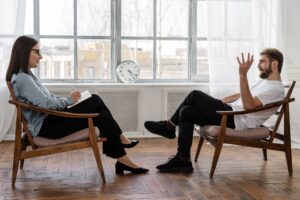 Moving into a treatment facility provides a degree of separation and peace that other options cannot match.
Individuals are kept apart from their triggers and other responsibilities, enabling them to focus and give their all to recovery.
Additionally, the amount of time this option gives for individuals to speak to and interact with specialists allows rehab in Monmouthshire to thoroughly engage with and effectively work through both physical and psychological dependency.
The limitations of inpatient care, such as not being able to see family or go to work, can feel very isolating for individuals, prompting frustration and a lack of motivation to engage with treatment.
Please call our 24-Hour Helpline:0800 140 4690.
Outpatient rehab in Monmouthshire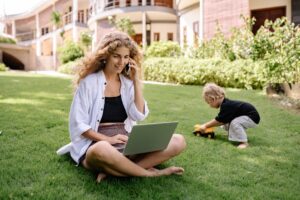 Remaining at home during treatment is the most flexible option individuals can choose, allowing them to keep their life as close to normal as possible.
They can make progress with their addiction while still being able to work and see friends, keeping their motivation high.
However, regular sessions do not provide the same depth in terms of treatment as inpatient care. One hour a week is not enough time to make thorough progress with an addiction, limiting the support of outpatient to advice and guidance.
Outpatient rehab in Monmouthshire is also limited in that it can only effectively support those with mild conditions.
Those with well-developed addictions will be a risk to themselves as they detox and so will require the supervision provided by inpatient services.
Please call our 24-Hour Helpline:0800 140 4690.
Alcohol detox & rehab in Monmouthshire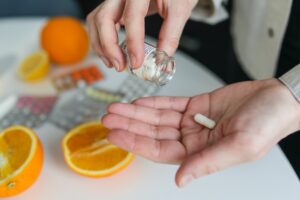 Alcohol detox is a particularly tricky process, largely because alcohol triggers some of the most uncomfortable and dangerous withdrawal symptoms of any form of addiction.
Heart problems, mood swings, and potential death – therefore, alcohol detox must be carefully managed.
Rehabs in Monmouthshire cater to this risk by supporting individuals throughout their detox.
They are supervised at all times, and Benzodiazepines are prescribed, which calm withdrawal and keep its symptoms under control while individuals become sober.
Once detox has been completed (usually after ten days), rehab provides a further few weeks of therapy to get to the heart of an individual's alcoholism.
Following this, relapse prevention techniques are practised to maintain progress after treatment ends.
Please call our 24-Hour Helpline:0800 140 4690.
Rehab for Cocaine in Monmouthshire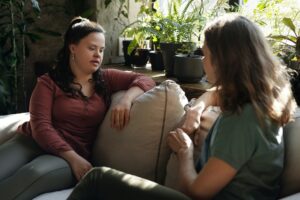 Cocaine triggers psychological dependency when taken on a regular basis, meaning that those who abuse it develop a mental and emotional reliance on its consumption in order to think themselves capable of functioning in everyday life.
To treat this, drug rehab in Monmouthshire uses therapy and looks to challenge individuals' belief that they need cocaine in order to socialise or go to work. Therapy can do this in many different ways.
For example, Cognitive Behavioural Therapy (CBT) focuses on negative thought patterns, identifying what provokes them and equipping individuals with the skills needed to combat and resist their influence.
Please call our 24-Hour Helpline:0800 140 4690.
Rehab for Heroin in Monmouthshire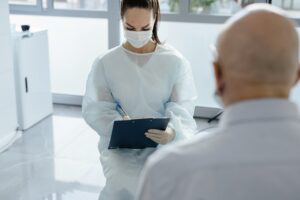 Heroin impacts individuals on a physical level, prompting physical dependency when consumed regularly or excessively.
The body becomes so used to heroin's presence that it rearranges its chemistry to accommodate it, creating imbalance when suddenly sober.
To effectively combat heroin addiction, drug rehab in Monmouthshire first tackles this dependency through a careful detox process.
Individuals quit their heroin use under the supervision of medical experts who prescribe Benzodiazepines to soothe withdrawal.
Following the establishment of physical sobriety, a period of therapy follows to work through the psychological processes that compel an individual to use heroin so much.
This can focus on their negative thoughts, their day-to-day stresses, or their social relationships.
Please call our 24-Hour Helpline:0800 140 4690.
Rehab for Cannabis in Monmouthshire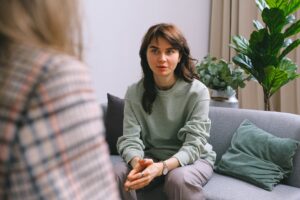 Cannabis primarily impacts its users psychologically and emotionally, and when used excessively, it can provoke dependency in this sense.
This means that those who abuse it can think and feel as though they can't cope without Cannabis.
Drug rehab in Monmouthshire looks to help those with Cannabis addictions by attending to this psychological problem.
Therapy is used to identify and work through the reasons why Cannabis is relied upon so much and alleviate an individual's demand for it.
Dialectical Behavioural Therapy (DBT) focuses on emotions to do this, encouraging individuals to discuss and open up about feelings they struggle to cope with in order to help them develop better techniques for managing and resisting them.
Please call our 24-Hour Helpline:0800 140 4690.
Types of therapies on offer in Monmouthshire rehabs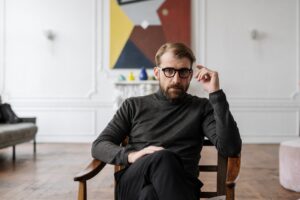 Cognitive behavioural therapy (CBT)
Thought patterns can become routine, with individuals consistently thinking and therefore behaving in the same way when faced with familiar obstacles. However, addiction develops when individuals begin thinking that drug or alcohol abuse is viable.
CBT looks to tackle addiction by addressing the thought processes that fuel it, helping individuals see the repetitive and dangerous nature of their thinking and then consider how they can resist its influence and behave differently.
Please call our 24-Hour Helpline:0800 140 4690.
Dialectical behavioural therapy (DBT)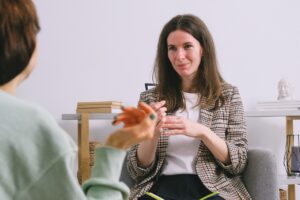 In order to cope with difficult emotions, individuals can become reliant on whatever provides them with relief and calm.
When that something is drugs or alcohol, breaking away from consumption can be immensely difficult.
DBT prompts individuals to open up about these emotions. Together with a therapist, they then work through these feelings, looking for particular triggers and effective means of managing them that are not harmful.
Please call our 24-Hour Helpline:0800 140 4690.
Brief interventions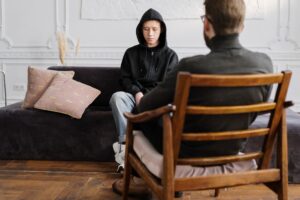 Drug and alcohol rehab in Monmouthshire can be a fluctuating process, with an individual's most pressing obstacles changing from day to day.
Flexibility, therefore, is advantageous in therapy, and brief interventions exemplify this approach.
By meeting with a therapist at times that suit them, individuals can address, discuss, and work through whatever they are most struggling with at the time.
A therapist can then adapt sessions to optimise their effectiveness and ensure support is relevant.
Motivational interviewing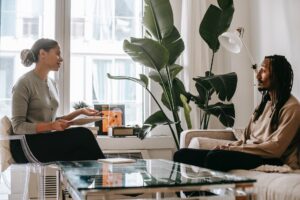 Experts and therapists support individuals throughout drug and alcohol rehab in Monmouthshire, but their recovery relies on their own motivations to get better. Throughout treatment, their reasons for wanting to get better can become skewed.
Motivational interviewing helps individuals to draw out their goals for rehab. It helps them see what they want in life and use those targets to motivate their recovery.
Please call our 24-Hour Helpline:0800 140 4690.
Holistic therapies (e.g. equine therapy/music therapy/art therapy/adventure therapy)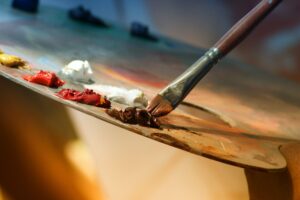 In some cases, rehab in Monmouthshire can support individuals most through treatments that focus on improving their overall health and wellbeing rather than targeting their substance abuse specifically.
Holistic therapies aim to give individuals new perceptions of life and introduce them to healthy activities that improve their physical and psychological health. They do this in a variety of ways, including horse riding, painting, or general exercise.
Please call our 24-Hour Helpline:0800 140 4690.
Group therapy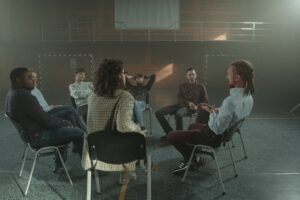 Talking to others also going through drug and alcohol rehab in Monmouthshire can be immensely effective for showing individuals the benefits of treatment and giving them a boost of hope and motivation.
In group therapy, these kinds of interactions are encouraged, and discussions are guided to help attendees open up about their difficulties and offer their experience and advice to others where it seems appropriate.
Please call our 24-Hour Helpline:0800 140 4690.
Individual therapy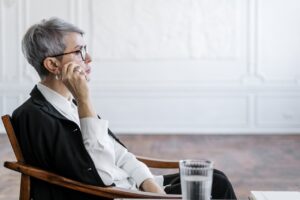 Working one-on-one with a therapist is one of the most conventional forms of support in Monmouthshire, but it is incredibly effective thanks to its ability to nurture trusting relationships between individuals and experts.
This rapport not only makes them feel safe and listened to, but the level of comfort and understanding developed ensures that advice and guidance offered by the therapist will be adopted by the individual and genuinely taken on board.
Family therapy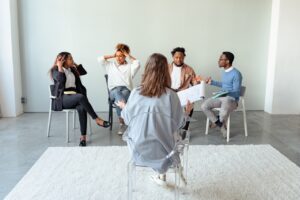 Just as psychological health can spark addictive behaviour, emotional wellbeing and the quality of relationships can also have an impact. Often, the breakdown of family relationships can spark substance abuse problems.
Family therapy in Monmouthshire supports individuals who have suffered in this way by bringing their relatives into the sessions and prompting discussions about the problems at hand.
This way, you can work through disagreements and tensions and strengthen the quality of relationships.
Please call our 24-Hour Helpline:0800 140 4690.
Co-dependency treatment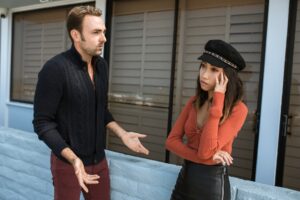 Individuals who develop unhealthy perceptions of their personal relationships can sometimes be vulnerable to developing an addiction.
If, for example, they seek their sense of identity from a drug-using spouse, they can begin abusing substances to gain respect.
This complex issue requires a more tailored form of therapy, and co-dependency treatment in Monmouthshire looks to approach addiction by tackling this skewed perception of relationships.
It helps individuals understand the problem, see addiction in a more realistic way, and develop healthier perceptions of themselves whereby their identity or self-worth are not dependent on others.
Please call our 24-Hour Helpline:0800 140 4690.
Twelve-Step Facilitation Therapy (TSF)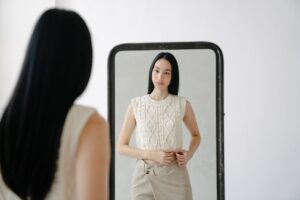 TSF is a therapy programme which supports individuals both in their addictive obstacles and their attitude towards the process of recovery.
While providing guidance regarding trigger management, it also encourages individuals to seek out additional forms of drug and alcohol support and access the help available to them in Monmouthshire.
Please call our 24-Hour Helpline:0800 140 4690.
The importance of dual diagnosis for co-occurring disorders in rehab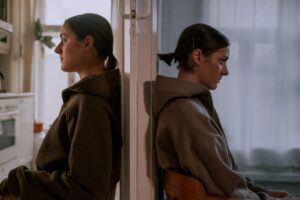 Mental health is incredibly important to consider when treating addiction. Not only are many of the symptoms of substance abuse psychological and behavioural, but the roots of the condition often stem from untreated mental health conditions.
With conditions like anxiety or depression, individuals can often turn to the pleasurable effects of drugs or alcohol to gain relief and comfort.
When addictions develop in this way, it is known as dual diagnosis and is pivotal to acknowledge quickly.
For therapy in Monmouthshire to be effective, the true cause of a condition must be highlighted, and the impact of dual diagnosis must be addressed as soon as possible.
This way, the conditions pushing individuals to substance abuse can be effectively treated.
Please call our 24-Hour Helpline:0800 140 4690.
How rehabs help with relapse prevention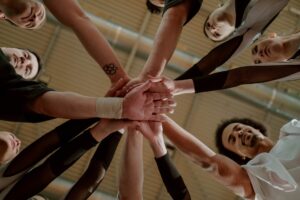 Detox and therapy are two of the most important stages of drug and alcohol rehab in Monmouthshire, but they do not comprise an effective recovery process by themselves. Therefore, a third and equally important stage is relapse prevention.
Before an individual leaves rehab in Monmouthshire, they must be prepared for the triggers of their everyday life and be given the skills and practices required to resist their influence and remain sober. There are a variety of these techniques.
HALT, for example, is an acronym designed to help individuals when they think they are getting cravings. It asks them to consider if they are hungry, angry, lonely, or tired before relapsing, as their discomfort might be satiable through other means.
Please call our 24-Hour Helpline:0800 140 4690.
Aftercare and support services once rehab has been completed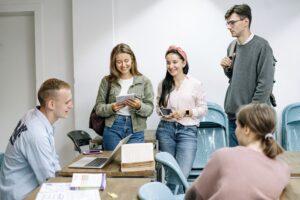 Alcoholics Anonymous (AA) and Narcotics Anonymous (NA)
AA and NA are programmes in Monmouthshire that help substance abusers talk through their ongoing struggles. They bring groups together to talk to and help one another, creating a place of support, camaraderie, and openness.
Members of these programmes are further supported by sponsors who support each individual's personal engagement with the meetings. They check in to make sure everything is okay and do their best to keep attendance consistent.
Please call our 24-Hour Helpline:0800 140 4690.
SMART Recovery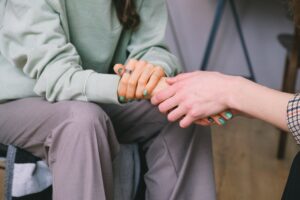 SMART Recovery meetings work to help individuals as they recover from substance abuse, doing so by focusing on four key principles of treatment.
Each meeting helps attendees stay motivated for recovery, handle their addictive triggers, manage provocative thoughts and feelings, and otherwise live a healthy life.
Please call our 24-Hour Helpline:0800 140 4690.
Home detox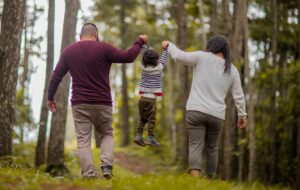 Aftercare can function on a physical level too, and a home detox is a form of support that helps those who relapse after leaving rehab in Monmouthshire.
Home detox delivers Benzodiazepines to an individual's home, allowing them to stop their consumption without the impact of withdrawal symptoms affecting their progress or wellbeing.
Al/Anon Family Group meetings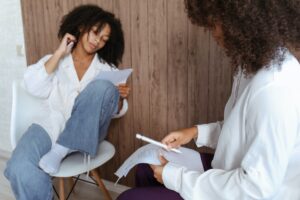 Having a family member return home after drug and alcohol rehab in Monmouthshire can be a difficult and emotional transition. Al/Anon meetings exist to help families during this time.
During these meetings, different families in Monmouthshire come together to talk about their situation and offer support to one another.
Bonds form, support links are established, and families become more equipped to support their loved one's continuing recovery.
Outpatient treatment via a local Drug & Alcohol team in Monmouthshire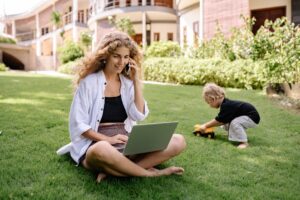 After going through residential addiction support in Monmouthshire, individuals can continue their progress by accessing outpatient services.
Not only can this act as a source of guidance for physical wellbeing, but individuals can also continue their therapy, furthering their understanding of and ability to combat addictive triggers.
Please call our 24-Hour Helpline:0800 140 4690.
References
[1] https://phw.nhs.wales/publications/publications1/data-mining-wales-the-annual-profile-for-substance-misuse-2019-20/
[2] https://www.infobasecymru.net/IAS/themes/healthandsocialcare/generalhealth/tabular?viewId=52&geoId=1&subsetId=
[3] http://pure-oai.bham.ac.uk/ws/files/25519189/DENIAL_PICKARD_M_L_FINAL_PRE_PROOF.pdf