Drug & Alcohol Rehab in Torbay
Suffering from an addiction can be a lonely time.
Many feel like no one could possibly know or understand what they are going through.
However, the reality is that thousands of people across Torbay and the rest of the UK suffer from an addiction issue.
If you're looking to attend drug and alcohol rehab in Torbay, then continue reading.
Addiction Statistics In Torbay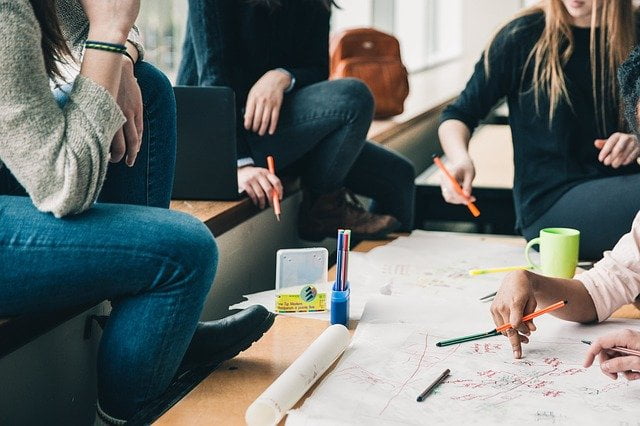 Unfortunately, Torbay has higher than average statistics when it comes to alcohol addiction.
In fact, Torbay has higher than the national average statistics when it comes to deaths due to alcohol addiction, with the mortality rate significantly higher than the national average.
In addition to this, when it comes to deaths due to alcohol-specific related diseases such as liver disease, Torbay is also significantly higher than the rest of the UK.
Regarding hospital submissions due to alcohol addiction, Torbay also has higher than the national average statistics.
Unfortunately, this is also the case when it comes to young people in Torbay and addiction.
For example, hospital submissions for those under the age of 18 due to an alcohol-related issue are also higher than the national average.
Addiction And Crime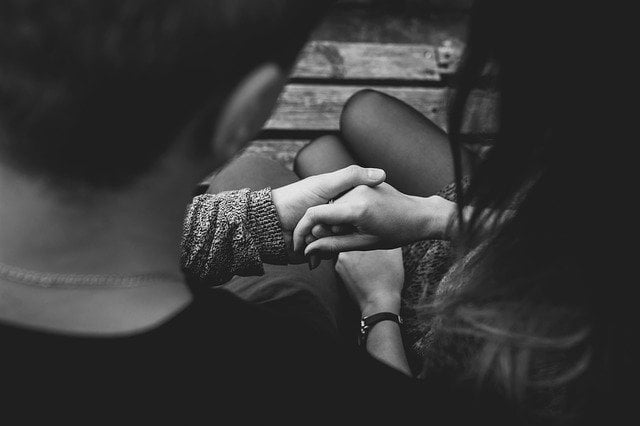 When it comes to crime and domestic violence, alcohol addiction and abuse is often a leading cause.
In Torbay, reported crime where alcohol was involved is on par with the national average, although there has been a recent upward trend in this.
Unfortunately, domestic abuse and domestic violence is also closely related to alcohol abuse.
Across the UK, it is estimated that 39% of all issues of domestic violence are reported to the police.
This means that well over half of all domestic violence crimes are not even reported to the police in the first place.
Unfortunately, Torbay has the highest levels of reported domestic violence crimes in the whole of Devon and Cornwall.
In fact, it was reported that throughout all domestic violence crimes in Torbay, 60% of these crimes involved alcohol.
When it comes to assaults that were not classified as domestic violence involving alcohol, 27% were assaults where the victim was aged 18 – 24.
However, two-thirds of assault victims with alcohol involved were men aged 40 – 54 years old.
Addiction And Children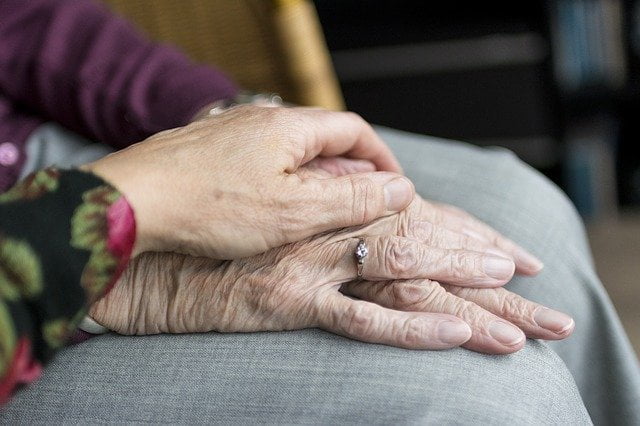 Unfortunately, studies have shown that throughout Torbay, statistics of those in treatment with children at home were higher than the national average.
In fact, 12% of all cases where children were involved in violence at home involved the consumption of alcohol.
Unfortunately, alcohol was involved in 9% of domestic violence crimes where the individual was classified as a child.
Drug Addiction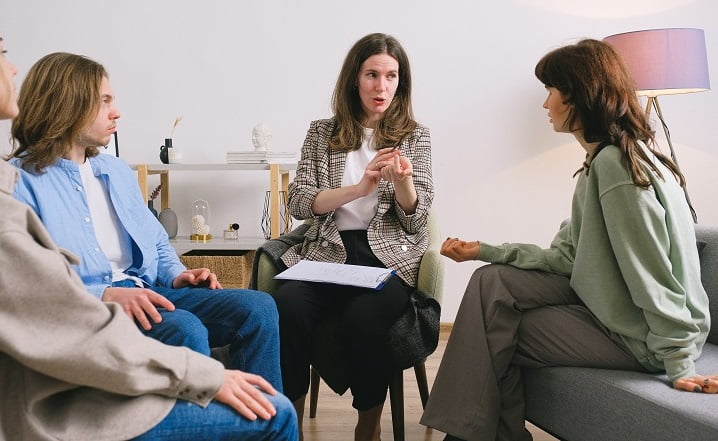 Unfortunately, when it comes to looking at the statistics for drug abuse in Torbay, there is a lack of research and understanding in comparison to alcohol addiction.
However, throughout the years of 2019 and 2020, there were a total of 512 new individuals admitted into drug treatment in Torbay.
Of these people, 23% were parents, 31% were parents who did not live with their child and 46% were not a parent at all.
The total number of people in treatment throughout the years 2019 and 2020 was 1,188 people.
What Is Alcohol Addiction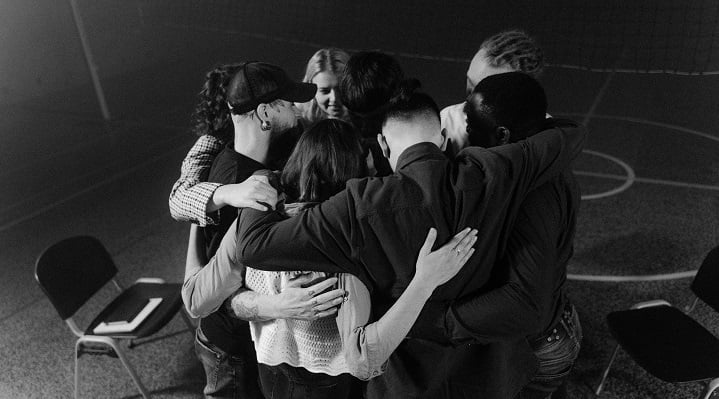 An addiction to alcohol is often classified as an Alcohol Use Disorder (AUD).
An alcohol use disorder is when an individual consumes so much alcohol that it severely limits their ability to stop.
It begins to control other aspects of your life too, such as your home and work life.
You will also gain an increased tolerance to alcohol, meaning that you will need to consume more and more alcohol to gain the same effects.
When someone is intoxicated with alcohol, the amount of alcohol in their bloodstream increases.
The higher the amount of alcohol in the blood, the more intoxicated they will become.
This results in a loss of memory, changes in behaviour and temperament and a lack of judgement.
Your speech will also become blurred and your coordination skills will decrease.
Alcohol Withdrawal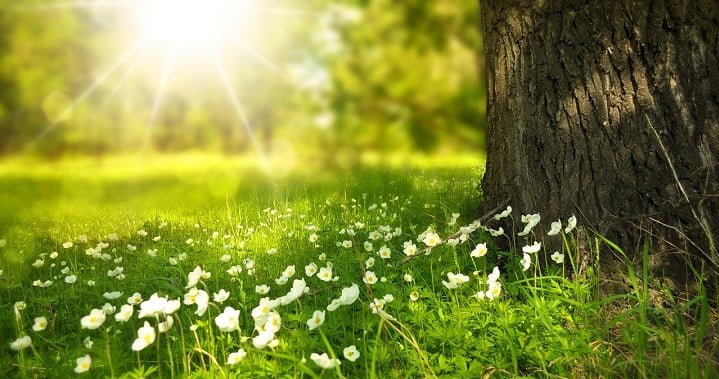 When an individual withdraws from alcohol, they can cause experience some rather unpleasant and difficult withdrawal symptoms.
These can take place just a few hours into withdrawing from alcohol, and often keeps people from stopping their consumption.
Lots of people are unsure what constitutes 'too much alcohol.'
The NIAAA states that individuals should not consume any more than 14 units of alcohol every week.
It is important to remember that if you think you are suffering from an addiction to alcohol, then there is help available.
You should start by talking to your local GP about your concerns, or reach out to a self-help group such as the AA.
Alternatively, you can speak to a member of the team at Rehab Recovery today and get some advice and guidance on attending drug and alcohol rehab in Torbay.
What Is Rehab?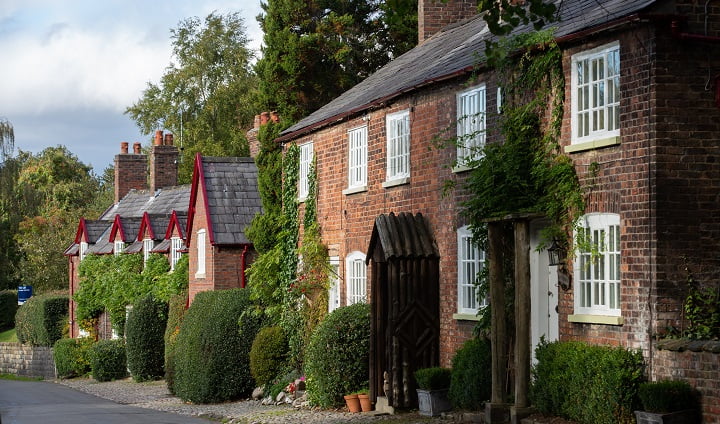 Whether you've known someone in drug rehab or you have never come across anyone who has attended rehab, you will have your own views and stereotypes on what rehab is like.
However, everyone's journey at rehab and addiction treatment is different and no two rehab centres are exactly the same.
According to the British Society for Rehabilitation Medicine, rehab is defined as the process of assessment and treatment for individuals who suffer from addiction or mental health issues.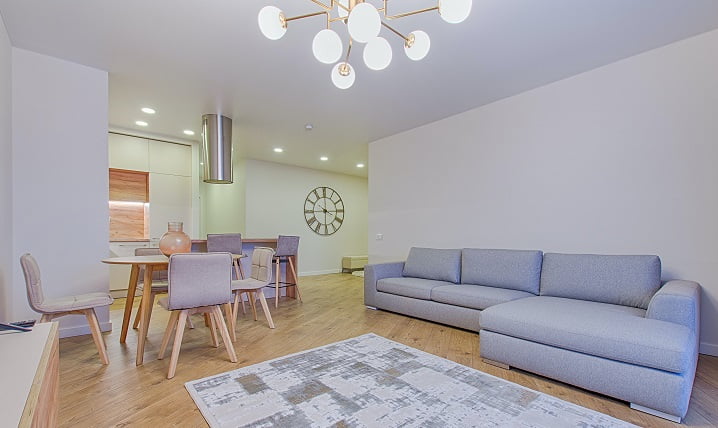 At rehab, they will be supported and looked after by doctors and professionals who will aim to help them recover whilst reaching their physical, social and psychological potential so that they can participate in society again.
During drug and alcohol rehab in Torbay, individuals will be given the chance to undergo a physical detox in a controlled, healthy and calm environment so that their bodies no longer crave the substance.
They will then be offered a range of therapy techniques to help with their mental health.
What Is An Intervention?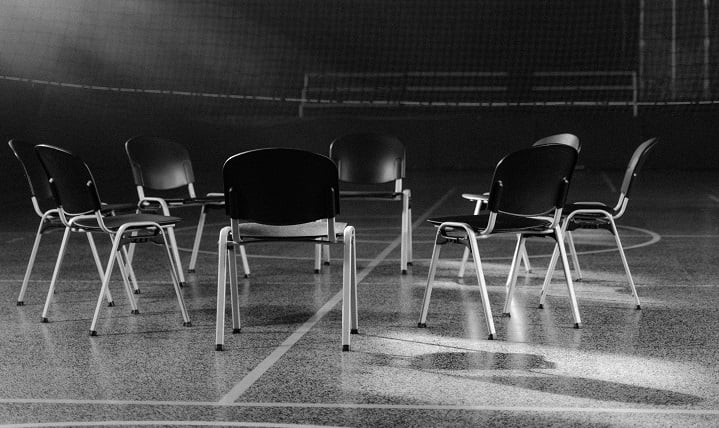 An intervention is when a family member or friend tries to persuade an individual suffering from an addiction to seek help.
Interventions are used when individuals are refusing to accept that they either have a problem or need to seek help for that problem.
Interventions are a useful tool when other attempts to help the individual have failed.
They are effective because they are structured and planned, and therefore more strategic.
There are lots of different methods when it comes to intervention.
For example, some people decide to simply hold a meeting with the individual, whereas others decide to write letters which the individual can open in front of them.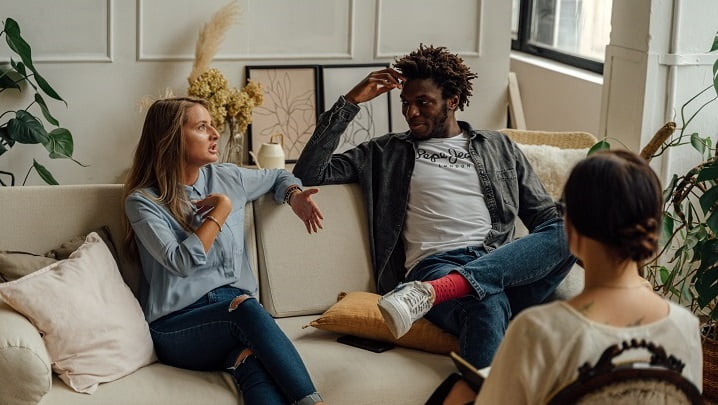 An intervention aims to help the individual acknowledge the harm their drug addiction is doing to both their own health and the health and wellbeing of those around them.
An intervention should be supportive, compassionate and motivating.
You should use caring language, and highlight that you are not judging the individual in any way.
You should also lay out the road to recovery and any treatment plans available.
CRAFT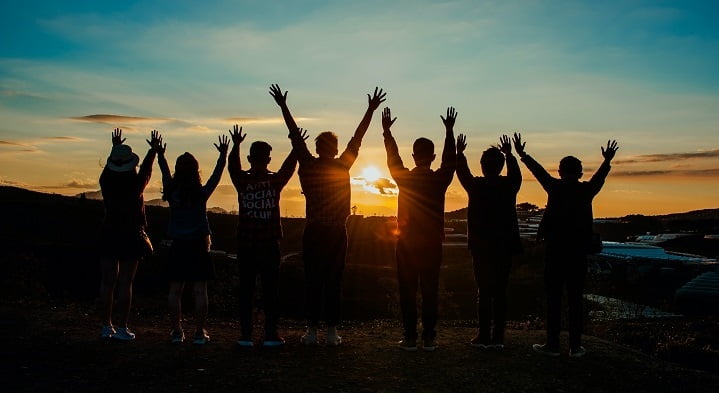 If you want to learn more about how to hold a healthy intervention, then you should also research CRAFT (Community Reinforcement and Family Training).
CRAFT provides friends and family members with advice and tips on how to motivate their loved one to seek help and change.
What Is The Real Cost Of Attending Drug And Alcohol Rehab In Torbay?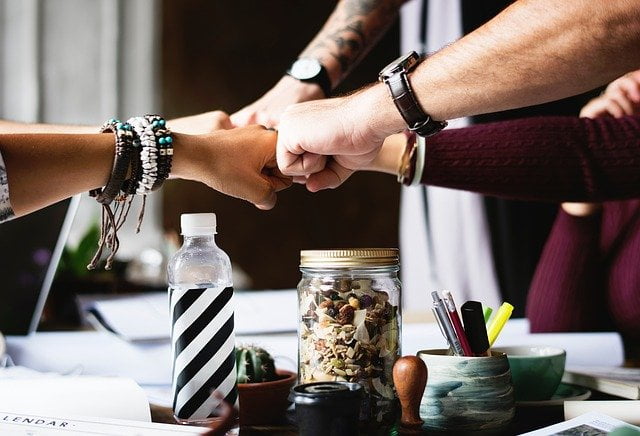 Lots of people are unsure of just how much drug rehab costs.
Unfortunately, attending rehab is undeniably expensive.
This makes it extremely inaccessible for a lot of people across the UK and Torbay.
The cost of attending drug and alcohol rehab in Torbay depends on a lot of different things, including how long you are required to stay and whether you will need to attend inpatient or outpatient rehab.
The cost of attending inpatient rehab and addiction treatment costs approximately £495 per day.
Some people are required to stay in rehab for 10 days, and some others for 28 days.
For those with a more severe addiction, you might be required to stay for up to 90 days.
As you can imagine, the costs can mount up very quickly.
Is Drug And Alcohol Rehab On The NHS?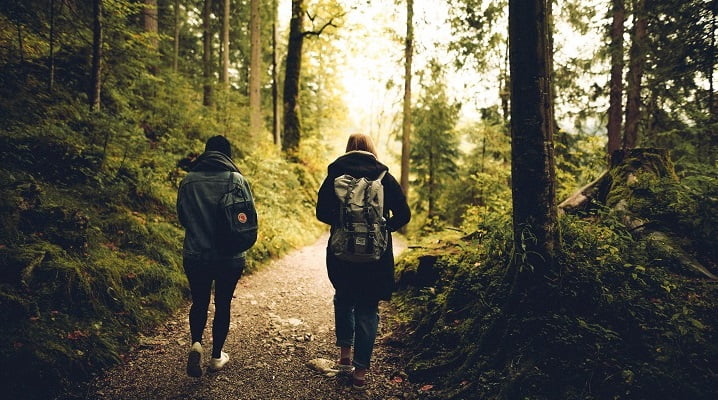 There are two ways people can attend drug and alcohol rehab in Torbay or throughout the rest of the UK.
You can either opt to attend private rehab or try to gain NHS-funded rehab.
The National Health Service is a fantastic service that funds the majority of health procedures and treatments for those living in the UK.
However, when it comes to drug and alcohol rehab in Torbay and throughout the rest of the UK, not everyone will qualify for NHS-funded rehab.
Now more than ever, the NHS is suffering from a lack of funding.
Therefore, it is extremely hard to gain access to the NHS-funded rehab without the help of your local drug and rehab team.
How Long Does Drug And Alcohol Rehab In Torbay Last?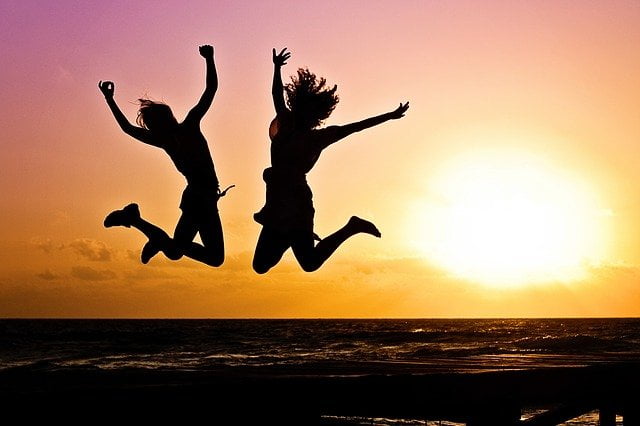 It is only normal to feel anxious about how long you will need to stay in rehab.
It is important to remember that no doctor or therapist will force you to stay in a rehab centre for any longer than is required to help you recover.
The majority of people end up staying in rehab for either 10 days, 28 days or 90 days.
Your length of time in rehab will depend on a number of things, including:
How severe your drug addiction is.
What substances you are addicted to.
If you suffer from an addiction to multiple substances.
If you suffer from a dual diagnosis or not.
NHS VS Private Addiction Treatment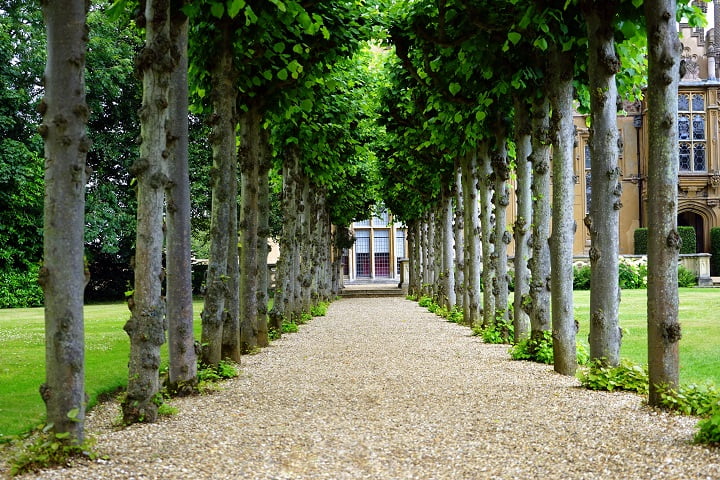 As stated above, throughout Torbay and the rest of the UK there are two different types of rehab.
Individuals are able to pay for private rehab or try to gain access to NHS-funded drug and alcohol rehab in Torbay.
Whilst there are many pros and cons to each, every individual's addiction and needs are very different, which is why they should weigh up their options carefully.
For example, the biggest benefit to attending private rehab is that you do not need to wait to be seen by a doctor.
You will also gain access to the very best treatment from the very best providers in your area.
However, private rehab is very expensive and can cost individuals thousands of pounds depending on how long their treatment will last.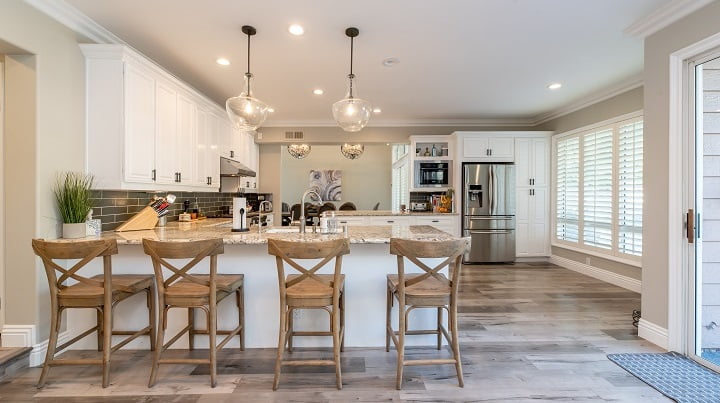 On the other hand, NHS-funded rehab is free for individuals.
This makes it accessible for most people who can gain access to NHS-funded rehab.
However, NHS-funded rehab does mean that people will have to endure a long waiting list in order to get the help they need.
If you're unsure whether you should be opting for private or NHS-funded rehab, then speak to your local GP or your local drug and alcohol team, or give our experts a call today.
Inpatient Or Outpatient Treatment In Torbay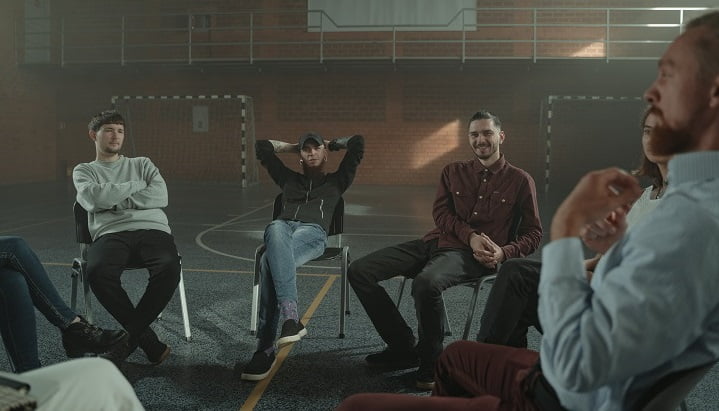 If you need to attend drug or alcohol rehab in Torbay, individuals will also need to weigh up whether they need outpatient or inpatient rehab treatment.
Inpatient drug and alcohol rehab in Torbay is when an individual suffering from an addiction temporarily moves into a rehab centre.
This provides them with a safe, calm and structured environment to recover and gain access to their treatment.
Although this is very intense, it is also a highly successful way to recover in a controlled environment.
If you want or need more freedom, then outpatient treatment might be better for you.
Outpatient drug and alcohol rehab in Torbay is when people live at home whilst visiting rehab centres on a daily or weekly basis to gain access to therapy and medication.
Only those with a less severe addiction will be suitable for this form of rehab.
Alcohol Detox & Rehab In Torbay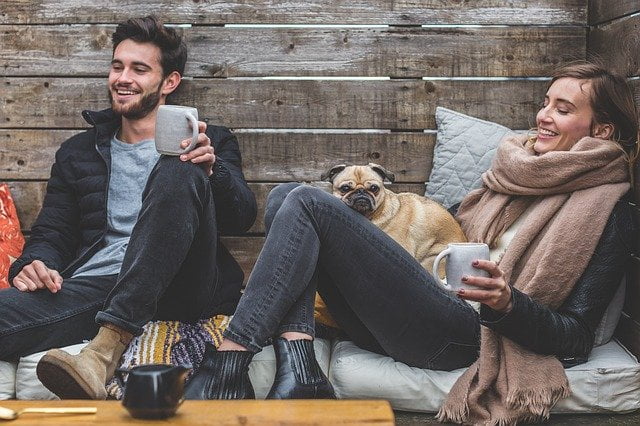 Unfortunately, alcohol is a highly addictive drug which means that people who are addicted to alcohol in Torbay will need to attend rehab to detox their bodies.
Unfortunately, anyone who undergoes a physical detox will need to endure the terrible withdrawal symptoms.
These symptoms are sometimes felt extremely quickly and intensely into the withdrawal process, and some are felt less severely.
Nevertheless, pretty much everyone who detoxes from an addiction to alcohol will experience some form of withdrawal symptoms at some point.
Whilst at rehab, whether you are attending private or NHS-funded rehab, you will be assessed by doctors and therapists around the clock whilst undergoing your detox in order to make sure that you are detoxing in the safest possible way.
It is also important to understand that doctors will often slowly wean you off a substance such as alcohol, so that you do not overwhelm your body,
There is a chance you will also be prescribed medicine to help ease your anxiety during the detox process, such as Librium.
Rehab For Cocaine In Torbay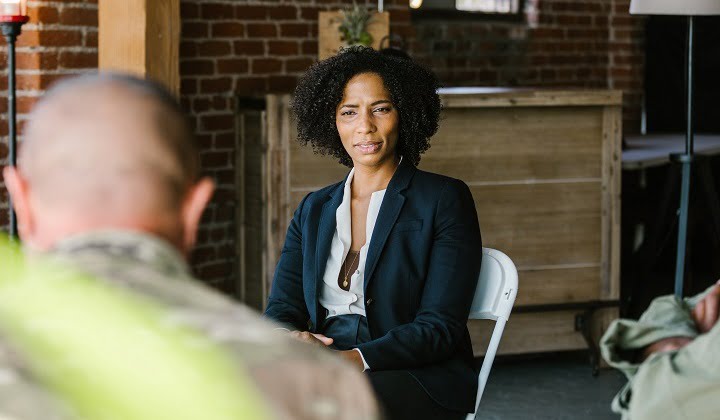 Unfortunately, millions of people across the world are addicted to cocaine.
If you're suffering from an addiction to cocaine in Torbay, then there is help available to you.
Treatment for an addiction to cocaine usually involves inpatient rehab.
You will be asked to attend therapy sessions for your addiction and will spend a lot of your time working on a relapse prevention plan.
However, despite popular belief, cocaine is not physically addictive.
This means that people do not need to undergo a detox in order to recover.
Rehab For Heroin In Torbay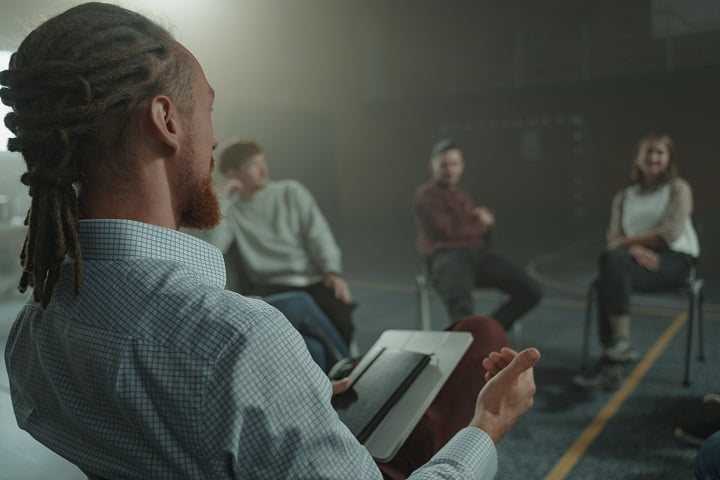 Unlike cocaine, heroin is physically addictive.
Therefore, if you are addicted to heroin in the Torbay area then you will need to be prepared to enter rehab knowing that you will need to undergo a detox to rid your body of the addictive substance.
From there, you will be required to undergo therapy to help overcome your addiction and cravings.
Rehab For Cannabis In Torbay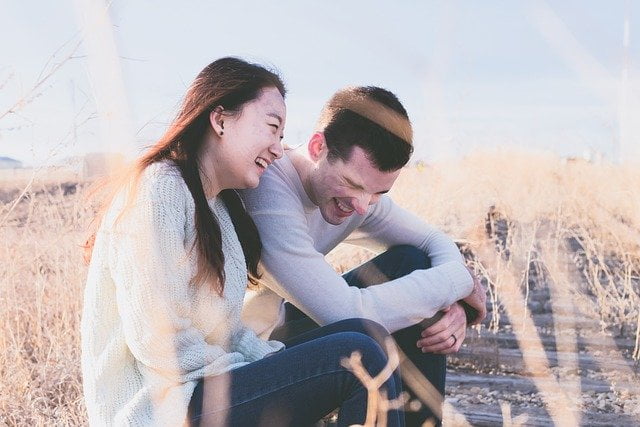 Thousands of people across the UK are addicted to cannabis.
Unfortunately, cannabis is addictive and is widely used recreationally.
However, an addiction to cannabis does not create a physical dependence, so no detox is needed.
Instead, individuals in rehab will need to take part in different therapy sessions and techniques to help overcome their addiction, cravings and triggers.
Types Of Therapies On Offer In Torbay Rehab Centres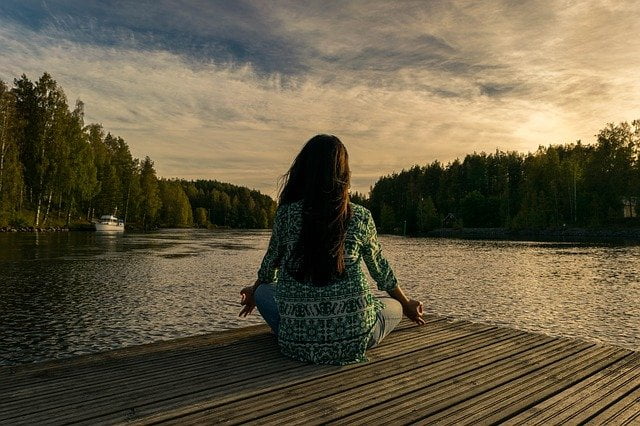 In the past, a lot of rehab centres would only ever offer a select handful of therapy techniques, such as CBT or one-to-one therapy.
Nevertheless, rehab centres have worked hard to provide a wider range of therapy techniques to suit all treatment and recovery needs.
Twelve-Step Facilitation Therapy (TSF)
Twelve-step facilitation therapy is a form of one-to-one therapy that aims to help people become more confident and open to the idea of self-help groups outside of rehab centres.
Individual therapy
One-to-one therapy is a fantastic opportunity to open up to your therapist about your triggers, past and traumas that may have led to your addiction.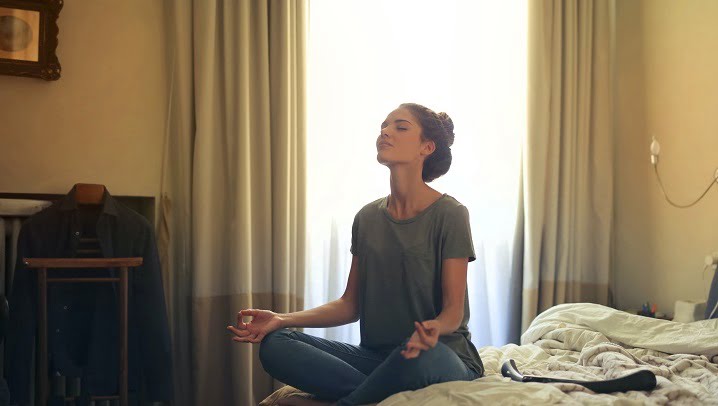 Holistic Therapies
Holistic therapy is another form of therapy that helps individuals to experiment with their likes and dislikes, whilst helping them to enter a state of 'flow' where they find themselves relaxed and motivated.
It often includes art therapy, music therapy, yoga and meditation, along with many other forms of treatment.
CBT
Cognitive Behavioural Therapy is a form of talking therapy that helps people to understand their issues and encourages them to think about how they can change their thoughts and behaviours.
Motivational Interviewing
Motivational Interviewing is very similar to CBT in that it encourages people to think about their behaviour and actions and tries to help them to find their own internal or external motivations to change their ways.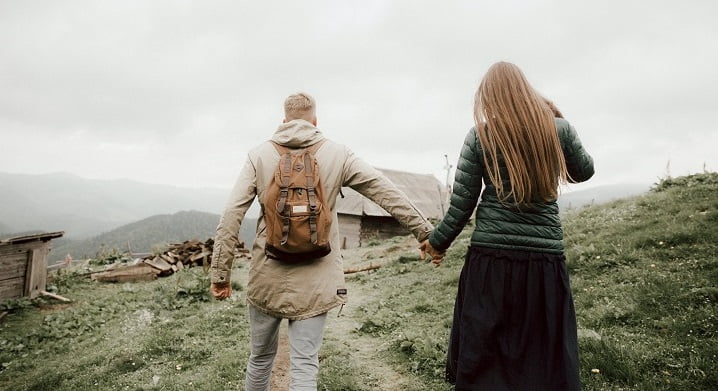 Co-Dependency Treatment
Those who are addicted to alcohol or drugs are co-dependent on a substance or often another individual linked to their addiction.
Co-dependency treatment helps them to become more confident and independent.
Dialectical Behavioural Therapy
Dialectical Behavioural Therapy is used when an individual suffers from extreme mental health issues and difficulties with excessive emotions.
Brief Interventions
Brief interventions aim to help sufferers overcome their negative thoughts, behaviours and actions and teach them how to change.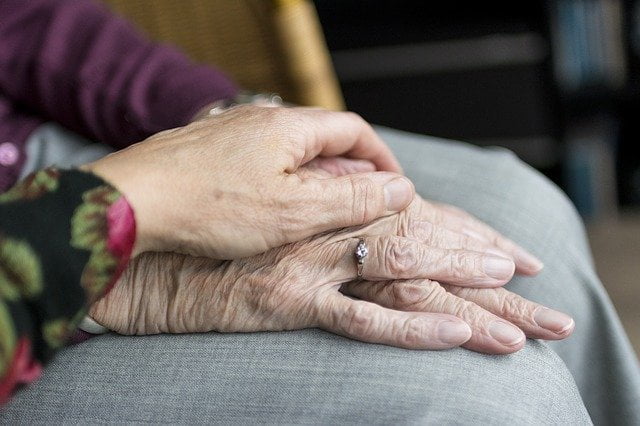 Family Therapy
If individuals suffer from issues at home, such as negative behaviours, triggers or enabling behaviour, then they will be encouraged to invite friends and family to family therapy.
Group Therapy
Group Therapy is used when individuals will benefit from learning from other people who are going through a similar struggle to their own.
The Importance Of Dual Diagnosis For Co-Occurring Disorders At Rehab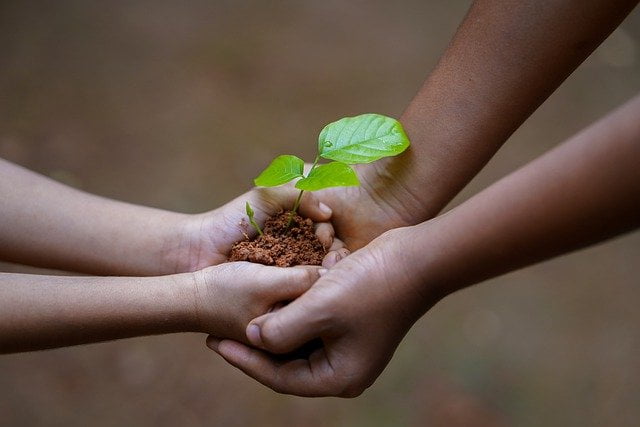 Lots of people who suffer from addiction also suffer from a mental health issue.
If this is the case, then you will be treated in rehab for a dual diagnosis.
If you suffer from a mental health issue alongside an addiction in Torbay, then your symptoms for both will often mimic one another, making it incredibly hard to distinguish between the two and treat each condition.
It is incredibly important that you are diagnosed and treated properly, as your mental health condition will only make your addiction worse and vice versa.
If you're suffering from a dual diagnosis in the Torbay area, then speak to your local GP or one of our expert call handlers to learn more about your options.
How Rehab Helps With Relapse Prevention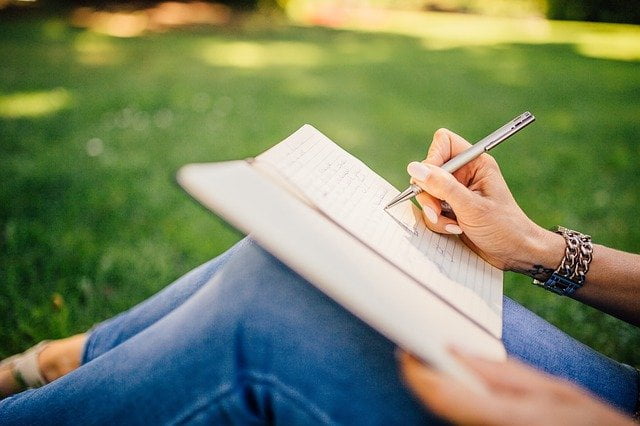 Attending drug and alcohol rehab in Torbay will allow you to create a personalised relapse prevention plan to take home with you.
During your time in rehab, you will work with doctors and therapists to help create a relapse prevention plan which will include tips, tricks and techniques on how to avoid relapsing in the future.
Your relapse prevention plan can be a written tool book or a verbal conversation.
Either way, it will contain techniques and tools specific to your needs and addiction.
Aftercare And Support Services In Torbay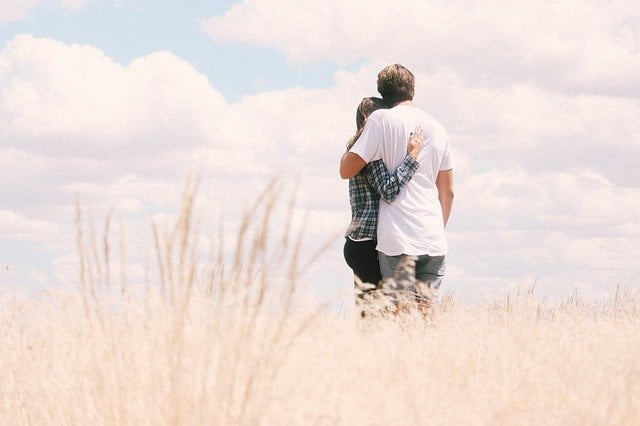 If you leave drug and alcohol rehab in Torbay but still feel like you need some additional support, then you can attend any of the below aftercare and support services.
Outpatient Treatment in Torbay
Some people are discharged from rehab centres but find that they still need some support in the outside world.
For those who would still benefit from daily or weekly therapy and medication, there are many outpatient rehab centres across Torbay.
SMART Meetings
SMART is a registered charity that helps people learn about their addiction and overcome their issues.
They provide both face-to-face and online meetings throughout Torbay and the rest of the UK.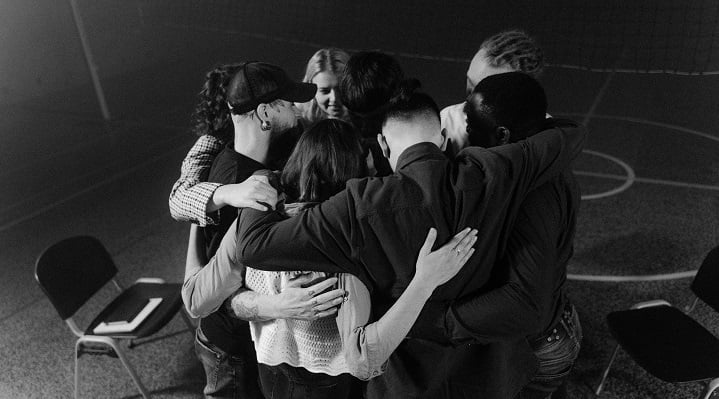 Alcoholics Anonymous and Narcotics Anonymous
Alcoholics Anonymous and Narcotics Anonymous are two international self-help groups that are famous for their long history of helping people to beat addiction and maintain their sobriety after rehab.
Al-Anon Family Group Meetings
Al-Anon meetings are available for the friends and family members of people who are suffering from an addiction.
They are able to come together at Al-Anon meetings to share their stories, beliefs, hopes and experiences with each other.
Home Detox
Home detox is used for those who are motivated and capable enough to recover and detox from the comfort of their own home.
However, it is important to understand that although staying at home to detox might seem more comfortable, it can be extremely challenging and not everyone will be able to undergo home detox.
Get Help Today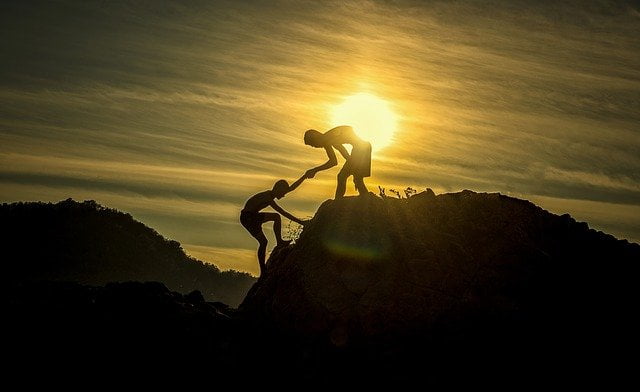 If you are worried about the substance use of yourself or someone you love, it is better to get help sooner rather than later.
Call a member of our team today on 0800 088 66 86 for advice on the next steps you can take to beat addiction for good.
When you make the choice to reach out and get help for your addiction, you're choosing to pursue a happier, healthier and longer life.