Drug & Alcohol Rehab in Redhill
In the United Kingdom, thousands die each year due to drug and alcohol-related and specific deaths.
In 2021, it was estimated that there were 9,641 deaths due to alcohol-specific causes [1] (e.g. alcohol poisoning) registered in the UK, and this was the highest year for this type of death. This figure is 7.4% higher than in 2020 and 27.4% higher than in 2019.
The year from April 2021 to March 2022 saw over 289,000 adults reaching out to addiction rehabilitation providers [2] in order to seek treatment.
While this statistic is staggering, less than half of these people actually entered a drug and alcohol rehab, meaning that most people who are suffering from drug and alcohol addiction (especially those who are undiagnosed) are not receiving the support that they require.
Surrey and Redhill in particular are not exempt from the effects of drug and alcohol addiction. Addiction does not discriminate, as it can affect anyone directly or indirectly, regardless of race, status, wealth, and so on.
In Surrey (including Redhill), it is estimated that 28% of adults [3] are drinking at levels which are deemed risky and harmful to their health. Additionally, from 2019 to 2020, the areas of Surrey such as Redhill saw exactly 2,000 new presentations into treatment through a drug and alcohol rehab. Out of these new presentations, it was discovered that 43% were parents [4].
This demonstrates that the effects of addiction are not limited to one person, but have an adverse effect on other members of the community, and typically, the family is the first to experience this effect.
Additionally, each and every member of the community is affected by addiction in one way or another, because there is a significant burden on the economy due to social care costs and loss of production, and antisocial behaviour and crime, which significantly correlate to substance use, affect members of the community in a plethora of ways.
Many children have needed to be rehomed due to their parents suffering from substance addiction, and not only that, but they are more susceptible to developing an addiction in the future. Furthermore, around 82 children under the age of 18 are admitted into hospital each year due to alcohol specific conditions [5] in Surrey and areas such as Redhill.
Start your recovery journey today by calling our expert team to access drug & alcohol rehab in Redhill on 0800 088 66 86
What is Drug and Alcohol Addiction?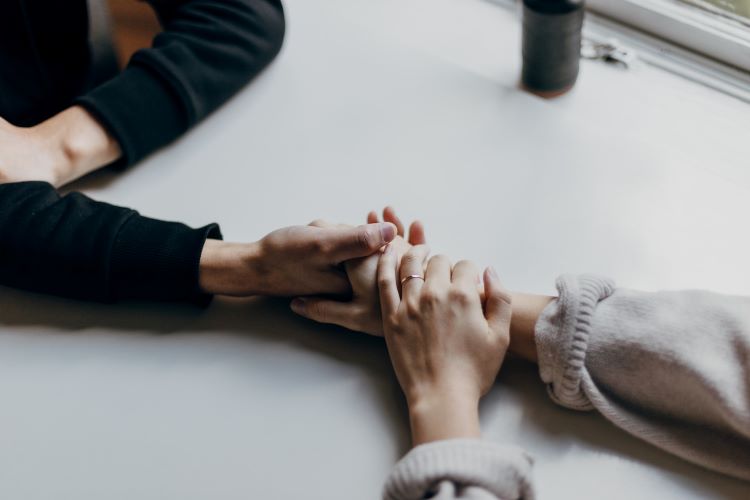 Drug and alcohol addiction, otherwise referred to as substance addiction or substance use disorder, is officially recognised as a chronic brain disease. Contrary to many stigmas and outdated misconceptions tied to addiction, neuroscientific research points towards it being a disease.
When someone is suffering from an addiction, they undergo drastic physiological changes. Because of the way these intoxicating substances have altered the neural pathways in the brain, they become physically and psychologically dependent on these addictive substances.
This not only makes it hard to abstain, but it can lead to a range of adverse health effects.
Some subjects will experience physical or psychological withdrawal symptoms, or both. Physical withdrawal symptoms include headaches, vomiting, diarrhoea, trembling, and even seizures.
If someone's dependence is severe enough, they may need to undergo a medical detox, because physical withdrawal symptoms of drugs and alcohol can have the capacity to kill people.
Psychological withdrawal symptoms typically include anxiety, insomnia, depression, erratic moods and behaviour, and so on. Typically, these do not require a medical detox. However, patients may undergo medication to reduce symptoms of anxiety and insomnia at their drug and alcohol rehab in Redhill.
However, short term psychological symptoms can develop into serious clinical disorders.
Subjects who frequently and excessively engage in psychoactive substances may end up developing mental health issues such as anxiety disorder, clinical depression, bipolar disorder, schizophrenia, and so on.
While many of these conditions are treatable, some may lead to lasting and irreversible damage.
Similarly, as the subject gets older, they become more susceptible to the effects of drug and alcohol consumption. Not only are their bodies ageing, but their bodies have been suffering from years of abuse due to these toxic substances.
Long-term drug and alcohol users may suffer from diseases, along with other physical illnesses.
One of the most prevalent physical illnesses due to alcohol is liver disease. Not only is liver disease one of the leading causes of preventable and premature deaths in the UK, it is estimated that around 90% of cases are due to alcohol misuse.
Drugs and alcoholic substances are also carcinogenic, meaning that they can lead to cancer in a variety of forms.
Entering a Drug and Alcohol Rehab in Redhill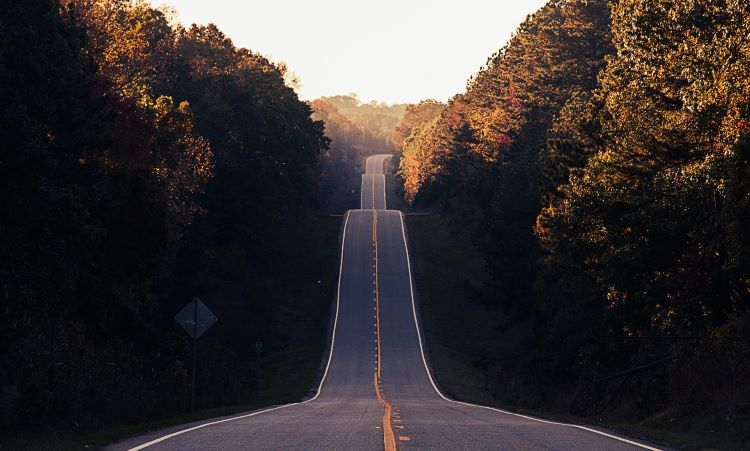 If you are suffering from drug and alcohol addiction, you will need to take action soon in order to prevent any long-lasting physical or psychological damage. Not only does your addiction directly affect you, but it also affects those around you profoundly.
Subjects can begin the admissions process into a drug and alcohol rehab in Redhill by dialling the number0800 088 66 86. When you dial the number, you will come into contact with a friendly and experienced member of Rehab Recovery.
Here, you will be able to ask a range of questions concerned to your addiction, treatment options and how rehab services operate.
You will then need to complete a health assessment when you are ready. This is a simple process, as it only requires patients to answer a series of questions over the phone (and it is done free of charge).
These questions are related to the patient's addiction details, medical history, physical and mental wellbeing, and so on. Once completed, Rehab Recovery and a team of addiction specialists will utilise this information to identify treatment plans and rehab facilities which can facilitate your journey to recovery.
Start your recovery journey today by calling our expert team to access drug & alcohol rehab in Redhill on 0800 088 66 86
Medical Detox at a Drug and Alcohol Rehab in Redhill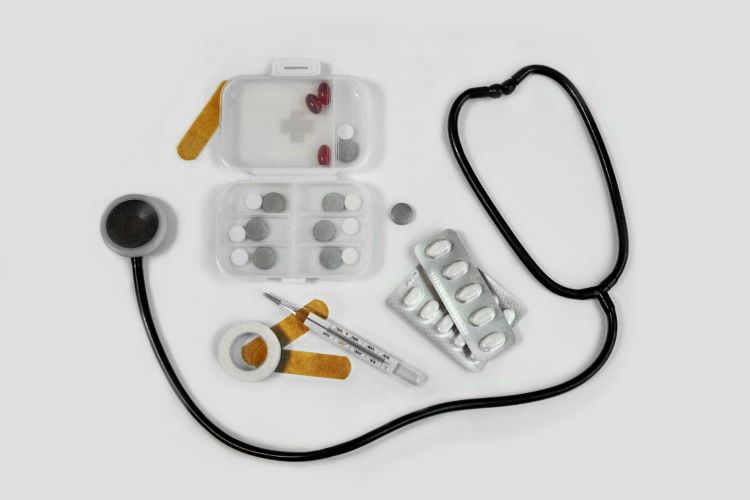 Patients who are suffering from severe withdrawal symptoms may need to undergo a medical detox once they arrive at their drug and alcohol rehab in Redhill.
The drug and alcohol detox process is paramount for those who are suffering from discomforting symptoms because it will help them undergo therapy and counselling at their best health.
During the detox phase, patients will spend around 7 days (or longer depending on the severity of their symptoms) in a safe and comfortable environment with the assistance of medical supervisors. Medication will be prescribed by an addiction physician in order to help the patients overcome these symptoms.
Medical detox is particularly imperative for those suffering from physical dependence. This is because they may suffer from debilitating symptoms such as vomiting, abdominal pain, or seizures. However, medication will also help relieve patients of psychological symptoms.
Medications such as Subutex, Benzodiazepines, SSRIs, and more, will be prescribed in order to minimise symptoms such as insomnia, anxiety, headaches, muscle aches, and seizures.
Therapy at a Drug and Alcohol Rehab in Redhill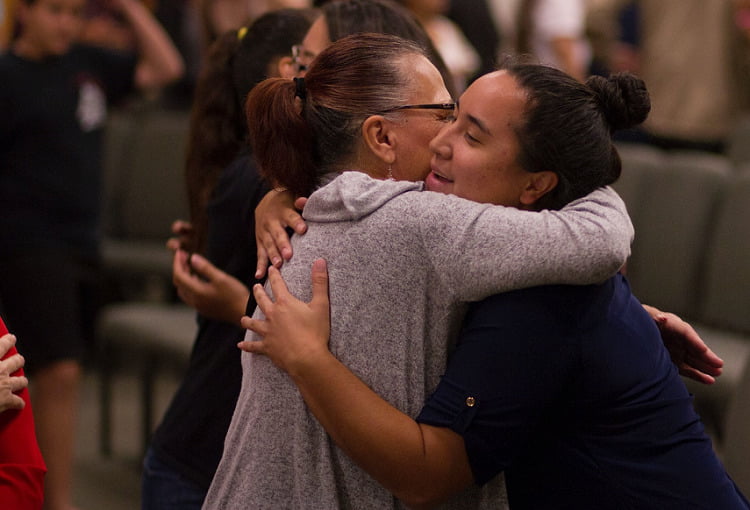 Because there are so many variables when it comes to addiction (substances, symptoms, causes of addiction, severity, mental health), there needs to be a range of therapies available at rehab in order to optimise recovery.
At a drug and alcohol rehab in Redhill, patients will undergo a comprehensive therapy programme which will include a wide range of treatment methods such as:
Cognitive Behavioural Therapy (CBT) [6]: CBT is one of the most popular forms of therapy, not just for addiction, but for mental health in general. It is a form of individual therapy [7] where patients will work with a licensed counsellor to identify cognitive and behavioural problems which they display. Identifying and then replacing them with healthier habits will help patients create a sustainable and healthy lifestyle to sustain their sobriety.
Dialectical Behavioural Therapy (DBT) [8]: DBT is another popular form of therapy, and it is particularly effective in helping patients manage any intense emotions which they experience.DBT will teach patients about stress management and mindfulness, and is beneficial for patients who suffer from conditions such as PTSD, bipolar disorder, anxiety, and so on. The goal is to make patients more rational and objective, making them more likely to recover successfully.
Alternative & Holistic Therapy [9]: Holistic Treatment is a unique form of therapy because it incorporates a range of activities such as art therapy, equine therapy, yoga, massages, and more in order to foster recovery. Its objective is to improve the overall well being of patients.
Improved physical, mental, and spiritual health will make the patient much more capable of recovering from addiction.
Family Therapy: Family Therapy is beneficial because not only can it make the home environment a feasible recovery environment, it reinforces the patient's immediate support network.
By improving the level of communication, awareness of addiction, and also the mental health of family members, patients will benefit because their family will be much more capable of supporting their recovery.
Outpatient Treatment at a Drug and Alcohol Rehab in Redhill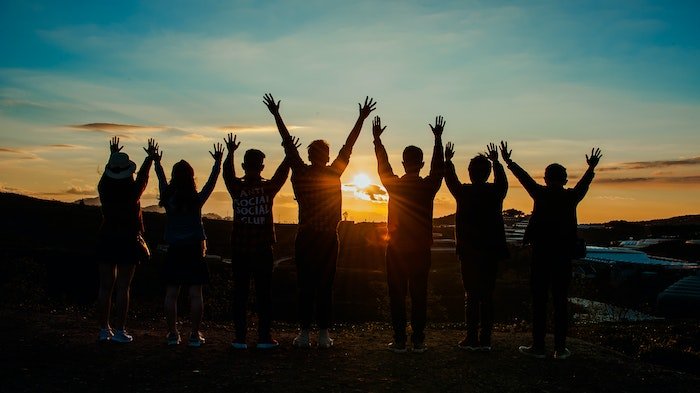 Patients can undergo treatment as an outpatient or an inpatient at rehab. As an outpatient, the subject will be able to undergo a more flexible recovery programme, with fewer hours of therapy to undergo and the ability to return home each night.
Many outpatients are even able to maintain their employment throughout their recovery, making it an appealing option for those who have full time jobs. Therapy and counselling sessions are typically held in the evening in order to accommodate workers. Additionally, the cost of treatment as an outpatient is usually nothing.
Outpatient treatment [10] will typically require patients to attend up to 6 hours of therapy and counselling per week. If patients require more thorough treatment, they can undergo the intensive outpatient programme, where they will attend up to 30 hours per week as an outpatient.
Those who will benefit most from outpatient treatment at a drug and alcohol rehab in Redhill are those who are suffering from a mild form of addiction. Unfortunately, outpatient treatment may struggle to meet the requirements for patients who are suffering from severe withdrawal symptoms or have unique requirements such as mental health treatment.
Start your recovery journey today by calling our expert team to access drug & alcohol rehab in Redhill on 0800 088 66 86
Inpatient Treatment at a Residential Rehab in Redhill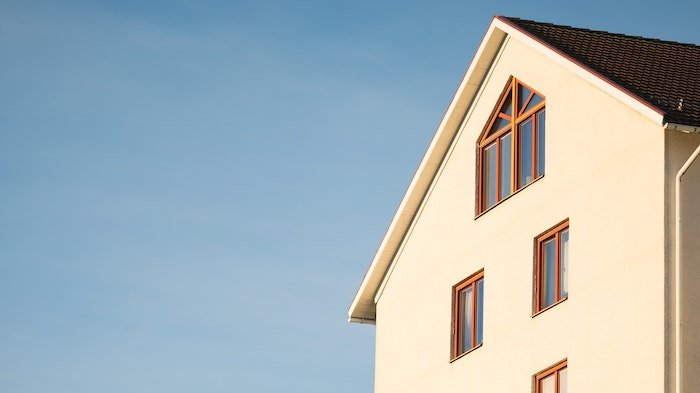 If a patient is suffering from moderate to severe forms of substance addiction, or from mental health issues additionally, they will be highly advised to undergo residential treatment. As an inpatient, subjects will have access to a more intensive treatment programme to facilitate their recovery.
Inpatient treatment [11] places more emphasis on personalisation than outpatient treatment does. This is because they are a private rehab, and they have the resources to cater to their patient's unique requirements.
Private rehab facilities are typically of higher quality and their treatment plans are more intensive than outpatient programmes, making them more suitable for patients suffering from more severe and complicated cases of addiction.
Because of the aspect of personalisation, patients who are suffering from co-occurring disorders, which means suffering from two illnesses (in this case, addiction and a mental health condition), will benefit from inpatient treatment at residential centres.
Aftercare in Redhill
Patients who have successfully completed their addiction treatment will only be beginning their journey to recovery. While they may have completed treatment, the recovery journey is a long-term process, and sobriety needs to be thoroughly maintained in order to successfully recover.
Former patients will undergo an aftercare programme as an outpatient where they will continue to receive counselling support, career guidance, and access to support groups such as Alcoholics Anonymous [12], Narcotics Anonymous [13], and SMART Recovery [14]. It is estimated that patients who undergo an aftercare programme are around 6 times more likely to sustain their long-term recovery than those who do not undergo the aftercare programme.
Start your recovery journey today by calling our expert team to access drug & alcohol rehab in Redhill on 0800 088 66 86
References
[1] Alcohol Specific Deaths in the UK: Registered in 2021 https://www.ons.gov.uk/peoplepopulationandcommunity/birthsdeathsandmarriages/deaths/bulletins/alcoholspecificdeathsintheuk/2021registrations
[2] Adult Substance Misuse Treatment Statistics 2020 to 2021: Report https://www.gov.uk/government/statistics/substance-misuse-treatment-for-adults-statistics-2020-to-2021/adult-substance-misuse-treatment-statistics-2020-to-2021-report
[3] Surrey Substance Misuse Strategy Alcohol Section https://www.healthysurrey.org.uk/__data/assets/pdf_file/0010/198838/Surrey-Substance-Misuse-Strategy-Alcohol-2019-Refresh_FINAL.pdf
[4] Parents with Problems – Drugs and Alcohol: 2019 – 2020 Report for England and Surrey https://www.ndtms.net/resources/public/Parental%20substance%20misuse/South%20East/SE_Surrey_2019-20_Parental_substance_misuse_data_pack.html
[5] Public Health England – Surrey https://fingertips.phe.org.uk/static-reports/health-profiles/2019/e10000030.html?area-name=surrey
[6] Cognitive Behavioural Therapy in Addiction Treatment – Rehab Recovery https://www.rehab-recovery.co.uk/addiction-treatments/cognitive-behavioural-therapy/
[7] One to One Therapy for Addiction Treatment – Rehab Recovery https://www.rehab-recovery.co.uk/addiction-treatments/one-to-one/
[8] DBT for Addiction Treatment – Rehab Recovery https://www.rehab-recovery.co.uk/addiction-treatments/dbt/
[9] Alternative & Holistic Treatment for Addiction Treatment – Rehab Recovery https://www.rehab-recovery.co.uk/addiction-treatments/alternative-holistic/
[10] Outpatient Addiction Treatment – Rehab Recovery https://www.rehab-recovery.co.uk/addiction-treatments/outpatient/
[11] Residential Addiction Treatment – Rehab Recovery https://www.rehab-recovery.co.uk/addiction-treatments/residential-addiction-treatment/
[12] Alcoholics Anonymous – Rehab Recovery https://www.rehab-recovery.co.uk/addiction-treatments/alcoholics-anonymous/
[13] What is Narcotics Anonymous – Rehab Recovery https://www.rehab-recovery.co.uk/addiction-treatments/narcotics-anonymous/
[14] SMART Recovery: What Is It and How Can It Help? https://www.rehab-recovery.co.uk/addiction-treatments/smart-recovery-what-it-is-and-how-it-can-help/