Drug & Alcohol Rehab in Battersea
While Battersea is a trendy south-of-the-river locale, its desirable location doesn't make it immune to the effects of drug and alcohol addiction affecting the wider city.
London has been referred to by experts as the heart of England's addiction concerns: experiencing surging rates of drug crime and substance-related fatalities.
The capital city has long had higher-than-average instances of drug poisoning and other tragic consequences of illicit substance use.
A statistical report published by the London Assembly Health Committee [1] stated that in 2019, drug deaths had reached a record high of 1,320. In 2020, a total of 296 individuals lost their lives to drugs in the city, marking another tragically high figure.
Though these statistics are harrowing, to say the least, drug-related mortality rates are just one of the many problems affecting the borough of Wandsworth.
The London Metropolitan Police [2] stated that between January 2022 and December 2022, Wandsworth suffered 1,014 counts of drug-related crime: a significant problem representing a need for harm reduction via treatment at a drug and alcohol rehab in Battersea.
With this in mind, it may be comforting for SUD sufferers in the area to know that they aren't alone, and many people are accessing treatment in spite of their circumstances.
Between 2020-2021, 375 Wandsworth residents were starting formal treatment for alcohol addiction [3], with an additional 480 people in recovery for opiate use disorders.
What is Drug and Alcohol Addiction?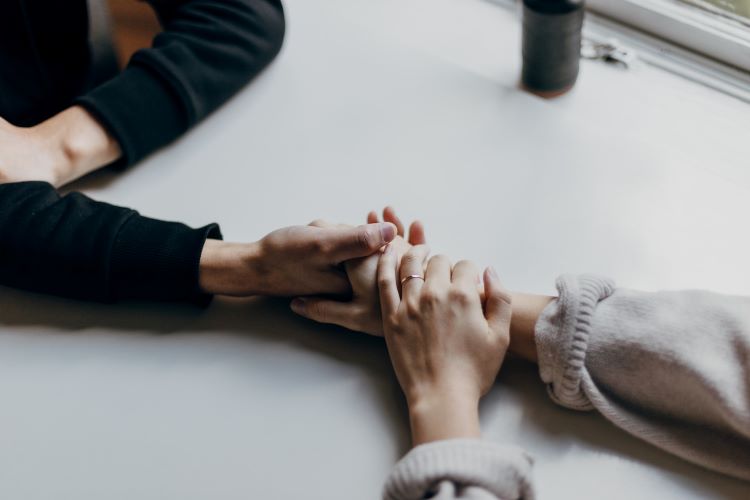 While addiction is treatable via drug and alcohol rehab in Battersea or elsewhere, it is nevertheless a devastating disease with harrowing consequences. Substance Use Disorders are characterised by patterned drug or alcohol use that leads to physical, psychological, and social impairments.
Thankfully, medical authorities have created the disease model of addiction [4] to provide a cohesive, agreed-upon definition of the condition. The model explains that victims of SUD suffer changes in their brain circuitry that impact long-term behaviours.
Repeated exposure to drugs or alcohol floods the brain with chemicals that stimulate the reward system, particularly the pleasure hormone known as dopamine.
Continued use causes the brain to adapt and need more of the drug to feel the same effects: a phenomenon described as high tolerance.
This catalyses a downward spiral whereby an individual experiences an intense compulsion to use. Even though they know it's harmful to their social, mental, and physical health, they cannot control their substance use: eventually taking drugs just to function day-to-day.
Drug and Alcohol Withdrawal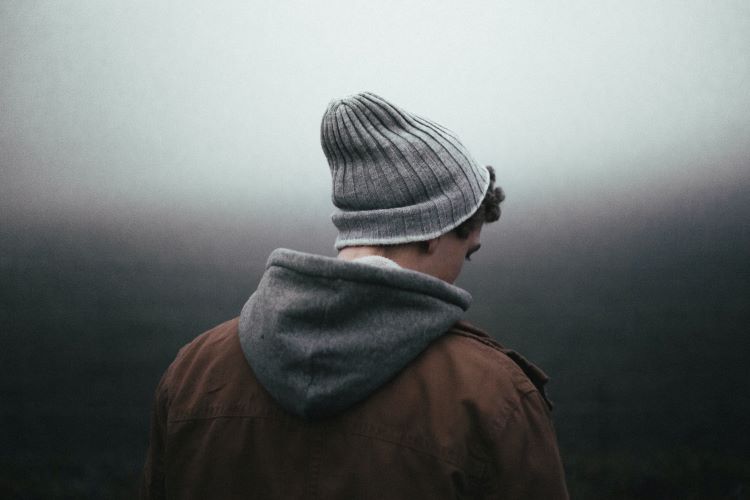 Because their body has habituated to certain levels of drugs or alcohol, an addicted individual will naturally experience withdrawal symptoms when they try to abstain.
Their system is going into panic mode and sending out signals, known as cravings, for the individual to resume using the substance it has grown accustomed to.
While those with mild substance dependencies can safely navigate their way through detox without professional help, the majority of SUD victims cannot.
Many withdrawal syndromes [5]can be fatal if left untreated by a drug and alcohol rehab in Battersea. For example, those with an alcohol addiction risk developing seizures, heart attacks, or delirium tremens as they progress through detox.
Although some withdrawal symptoms aren't directly fatal, they might lead to further health complications or problematic situations.
For instance, vomiting and diarrhoea can lead to dehydration, and intense mood swings could cause individuals to make reckless decisions.
Admissions Process into a Drug and Alcohol Rehab in

Battersea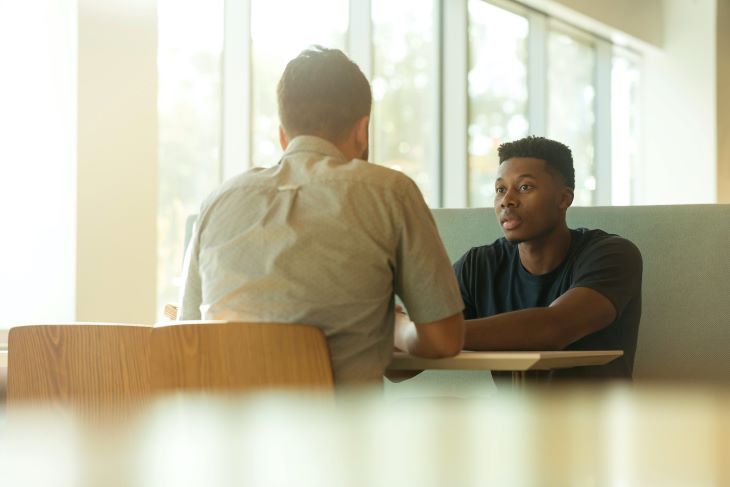 While an addicted person may have made the decision to seek help, they may not be familiar with the admissions process and find it to be a source of anxiety.
Here at Rehab Recovery, our team of specialists and advisors can help you understand everything you need to know about entering a suitable drug and alcohol rehab in Battersea.
When you contact Rehab Recovery for the first time on 0800 088 66 86, you'll be transferred to one of our admissions officers.
They'll take you through some of the local treatment options and ask about your physical health and mental health.
After this initial chat, you'll be scheduled for a more in-depth evaluation with one of our non-judgemental consultant psychiatrists [6].
This phone call usually takes less than 20 minutes and will be performed with the utmost discretion and confidentiality.
You'll be asked to provide information regarding your specific substance use habits and to answer some questions about your medical history.
These particulars are used by caseworkers to recommend specific rehab centres based on your personal preference and circumstances.
Treatment for Co-Occurring Disorders in Rehab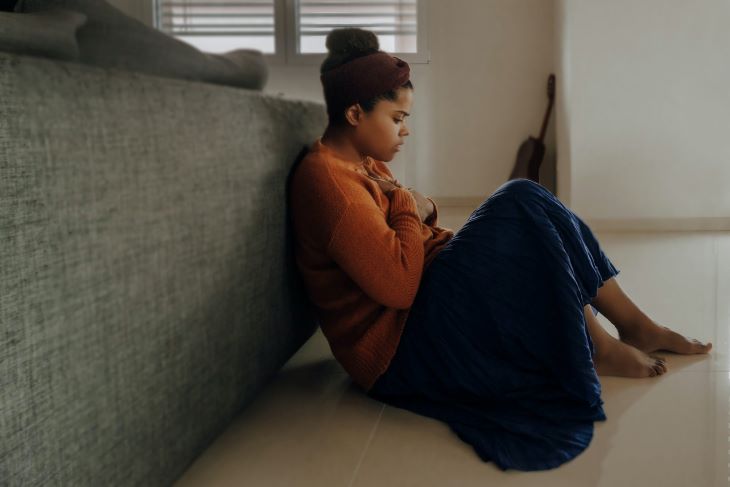 Mental health disorders and substance use disorders often co-exsist alongsid eone another: creating a condition known as comorbidity, dual diagnosis, or co-occurring disorders.
At a drug and alcohol rehab in Battersea, more patients than not will have an additional mental health need such as anxiety or depression: making integrative treatment crucial to their recuperation.
It's also crucial that individuals with suspected co-occurring disorders undergo a proper screening prior to starting treatment. The symptoms of mental illness are often confused with those of SUD, and addiction can sometimes hide psychological distress.
After receiving an evaluation, individuals with a dual diagnosis should optimise their safety by choosing residential care.
While those with comorbid disorders may achieve sobriety as outpatients, they are at a greater risk of relapse as their psychological symptoms persist. Inpatient care at a drug and alcohol rehab in Battersea caters for those with a dual diagnosis by helping them get to the root of both disorders.
Each style of therapy that they encounter, be it cognitive interventions or holistic counselling, will be modified in a way that addresses both their SUD and lingering mental symptoms. Treatment can also be modified at any time throughout their programme.
Medicated Detox at a Drug and Alcohol Rehab in Battersea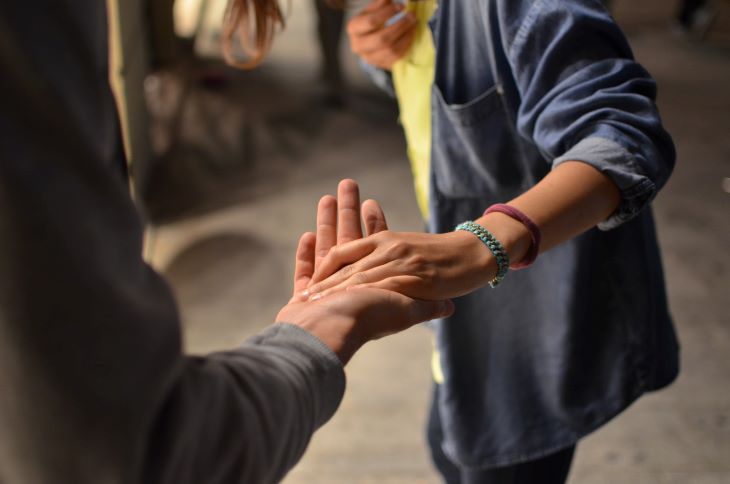 Helping individuals eliminate drugs or alcohol from their bodies is the initial priority of staff at a drug and alcohol rehab in Battersea.
Not only can a medicated detox help prevent the onset of severe withdrawal symptoms, but it also paves the way towards successful sobriety by allowing patients to stabilise both mentally and physically. Detox services in rehab are carried out in comfortable, modern, and medically equipped accommodations.
During a detox evaluation, addiction specialists will develop a tailored treatment strategy based on the patient's psychological and physical well-being [7].
They might also need to undergo a physical exam, screening for co-occurring disorders, and blood tests to identify the level of intoxication and any nutritional deficiencies.
The next stage of the process is referred to as stabilisation, which normally takes around 7-10 days and may involve the use of Medication Assisted Therapies.
Based on an individual's substance use profile and risk of withdrawal, physicians may prescribe various medications when symptoms start to appear.
In cases of opioid abuse, professionals prescribe buprenorphine in the form of Subutex as a form of substitution therapy. For alcohol use disorders, common prescriptions include acamprosate to stabilise cravings, anti-seizure medications, and anti-nausea tablets.
Therapeutic Treatment at a Drug and Alcohol Rehab in Battersea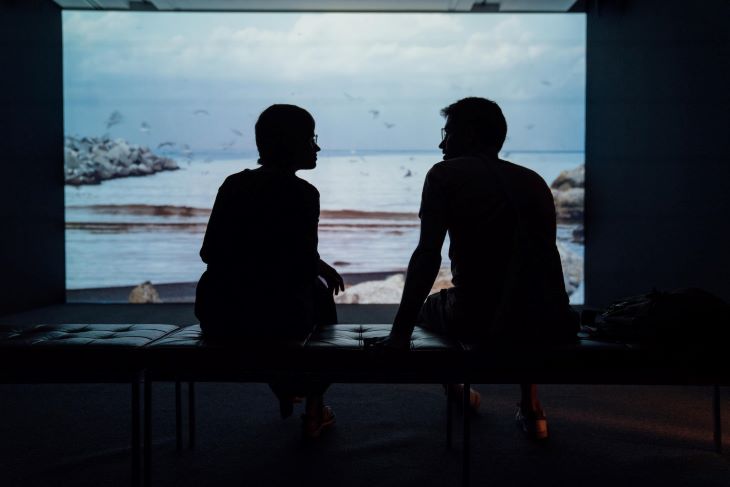 The key to effective, long-term recovery is understanding and addressing the root causes of an addiction, which can often be uncovered via therapy.
To this end, patients at a drug and alcohol rehab in Battersea encounter various one-to-one and group therapy techniques, including the following:
Aftercare at a Drug and Alcohol Rehab in Battersea
Patients are often shocked to find that their time at a drug and alcohol rehab in Battersea has come to an end, with intensive daily routines often making the process pass quickly.
While they'll leave rehab with the best intentions of implementing their relapse prevention strategies, it's still possible to "fall off the wagon", so to speak.
For this reason, it's integral that rehab graduates receive personalised aftercare and case management in the year following their inpatient treatment.
Each of our partner clinics at Rehab Recovery offers 12 months of complimentary aftercare, including individual therapy, 12-Step Facilitation, and consistent evaluations from their caseworker.
For many, rehab aftercare means attending 1-3 weekly group sessions at a local therapeutic community: allowing them to bond with peers that are facing similar challenges.
Groups such as Narcotics Anonymous [13], Alcoholics Anonymous [14], and SMART Recovery [15] utilise an adapted version of the infamous 12 steps: a set of spiritual and practical guidelines for overcoming SUD.
References
[1] Reducing Drug Deaths in London https://www.london.gov.uk/sites/default/files/london_assembly_health_committee_-_report_-_reducing_drug_deaths_-_final.pdf
[2] Monthly Crime Data, The London Metropolitan Police https://public.tableau.com/app/profile/metropolitan.police.service/viz/MonthlyCrimeDataNewCats/Coversheet
[3] National Drug Treatment Monitoring System (NDTMS), Adult Profiles, Wandsworth https://www.ndtms.net/ViewIt/Adult
[4] The Brain Disease Model of Addiction https://www.hazeldenbettyford.org/education/bcr/addiction-research/brain-disease-model-ru-316
[5] Neurobiology of Alcohol and the Brain https://www.google.co.uk/books/edition/Neurobiology_of_Alcohol_and_the_Brain/QcDvDwAAQBAJ?hl=en&gbpv=0
[6] Rehab Recovery: Starting Rehab Treatment https://www.rehab-recovery.co.uk/addiction-help/starting-rehab/
[7] The Assessment and Treatment of Addiction: Best Practices and New Frontiers https://www.google.co.uk/books/edition/The_Assessment_and_Treatment_of_Addictio/Jyx6DwAAQBAJ?hl=en&gbpv=1&dq=drug+detox+medications&printsec=frontcover
[8] Cognitive Behavioural Therapy in the Treatment of Addiction https://www.google.co.uk/books/edition/Cognitive_Behavioural_Therapy_in_the_Tre/Bg7OJIpSWTAC?hl=en&gbpv=0
[9] Rehab Recovery: DBT For Addiction Treatment https://www.rehab-recovery.co.uk/addiction-treatments/dbt/
[10] Rehab Recovery: Alternative & Holistic Therapies for Addiction https://www.rehab-recovery.co.uk/addiction-treatments/alternative-holistic/
[11] Family Therapy and the Treatment of Substance Use Disorders https://www.google.co.uk/books/edition/Family_Therapy_and_the_Treatment_of_Subs/rwWSDwAAQBAJ?hl=en&gbpv=0
[12] Rehab Recovery: ACT For Addiction Treatment https://www.rehab-recovery.co.uk/addiction-treatments/act/
[13] Narcotics Anonymous in The United Kingdom https://ukna.org/
[14] Rehab Recovery: Alcoholics Anonymous https://www.rehab-recovery.co.uk/addiction-treatments/alcoholics-anonymous/
[15] Rehab Recovery: SMART Recovery, What Is It and How Can It Help? https://www.rehab-recovery.co.uk/addiction-treatments/smart-recovery-what-it-is-and-how-it-can-help/