Drug and Alcohol Rehab in St. Andrews
Finding an alcohol rehab in St. Andrews can make all the difference to your life in the future. If you're addicted to alcohol or drugs, you'll be aware of the physical and psychological strain your body and mind are under.
St. Andrews being a small town, it's easier to look at figures for Fife and Scotland to get an idea of how substances affect the region. For example, there were 1,190 alcohol registered deaths throughout Scotland in 2020.[1]
In Fife, alcohol-related deaths increased.[2] There are also an estimated 2,900 "problem drug users" in Fife.[3]
Substance use is a problem in the area, and the best way to begin recovery is through entering rehab services.
Please call our 24-Hour Helpline:0800 140 4690.
About alcohol addiction, the brain, and behaviour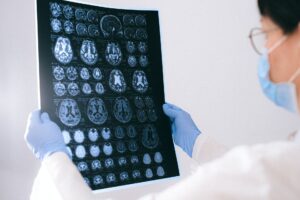 If you're struggling with alcohol addiction, it's helpful to understand a bit about how alcohol affects the brain, which in turn alters your behaviour.
Knowing this can help you find some self-compassion. So many people beat themselves up over their addictions , assuming they should be able to "just stop", but actually, alcoholism is an illness.
When you drink alcohol, it directly impacts the brain. It has an effect. You'll experience feelings of pleasure as it hits the reward system releasing dopamine and serotonin.
Some people, especially those who are feeling low or bad, will drink again to experience a lift in mood.
People repeat this pattern without releasing that the alcohol is now creating a habit pathway in the brain and changing the brain's shape.
It also changes the balance of amino acids and when this happens, going without alcohol – withdrawal – becomes dangerous.
This is when going to alcohol rehab in St. Andrews will support you to become sober in a safe way.
Please call our 24-Hour Helpline:0800 140 4690.
What takes place at rehab?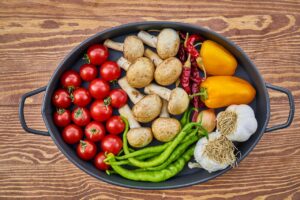 You're in the best place to be treated for alcohol or drug addiction in rehab. The environment is substance-free, and the goal of admittance and staff support is to get you sober.
There are comfortable bedrooms where you'll share or have a room to yourself. You'll make social connections with other residents. There are comfortable communal areas and nutritious food cooked regularly by the in-house chefs.
Staff are experienced in supporting people who are in your situation. In addition, they are up to date on the best treatments to use to support your recovery.
Each day you'll follow a programme of therapies and activities that will teach you the skills you need to maintain sobriety and process emotions.
Please call our 24-Hour Helpline:0800 140 4690.
Family interventions to use before rehab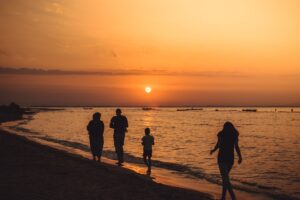 There are a couple of interventions you can implement at home if one of your loved ones has an addiction. First, it's a very distressing thing to witness your loved one self-destruct through the use of toxic substances.
You'll need to learn new skills to manage your side of the relationship. However, boundaries provide self-care and also better maintain a positive relationship dynamic.
One intervention you can use is the CRAFT approach. This is where you learn various skills to talk to your loved ones and find positive ways to spend time with them.
There is a focus on their healthy behaviours. The CRAFT approach is nurturing and offers a support system to the whole family. Many find it successfully encourages their loved ones to rehab services too.
You can also use a traditional intervention which is when you, along with a doctor or substance misuse worker, approach your loved one.
Together you outline your worries and ask for their thoughts. While it's important to listen and heed what your loved one says, you'll use this meeting to present treatment options as a way forward.
Please call our 24-Hour Helpline:0800 140 4690.
Rehab in St. Andrews; the cost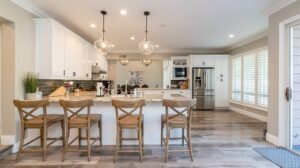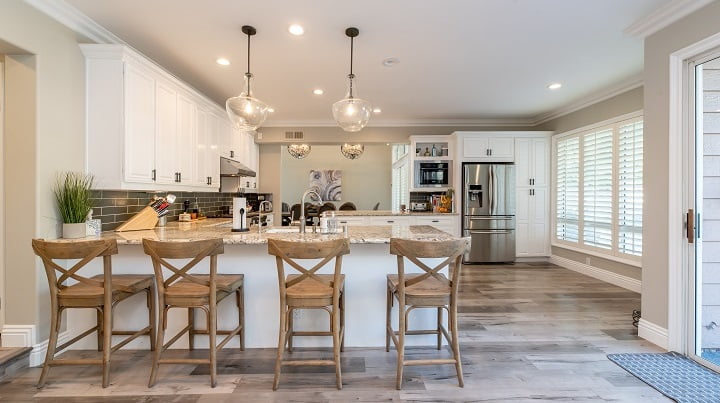 When you go to alcohol rehab in St. Andrews, you'll need to cover the cost of accommodation, food, medication, therapies, staff input and various other resources. How long you stay and where you go will influence the cost.
In the UK, there are rehabs that charge more for a luxury experience that can cost around £495 a day or £14,000 for a month. On the other hand, however, budget-friendly options come in at around £4,000 a month.
Does the NHS offer funding for drug and alcohol rehab places in St. Andrews?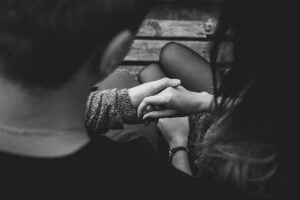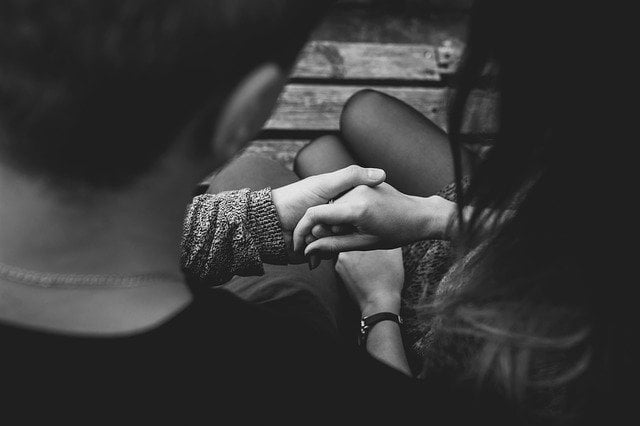 Perhaps you're wondering how you might afford to go to rehab. If you're from a low-income household, there is another way of going to rehab; through NHS funding.
There are, however, a couple of eligibility requirements you'll need to meet.
Firstly, you'll need to be fully committed to recovery. Secondly, you'll be in active and regular contact with local council-funded drug and alcohol services in St. Andrews.
If you meet these requirements, you can apply to the local council for a grant to fund a place at a private rehab.
It's good to remember that many people apply for the funding, so there's a lot of competition.
Please call our 24-Hour Helpline:0800 140 4690.
How long is a residential stay at rehab?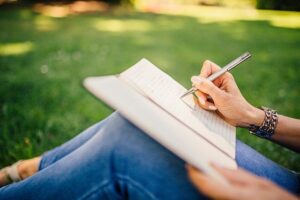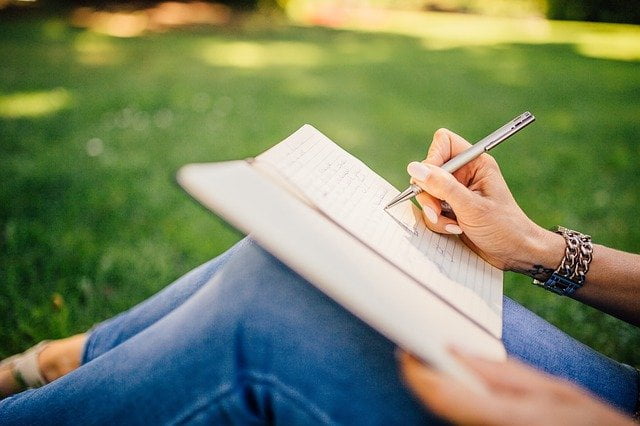 There are two main lengths of stay at rehab:
A ten-day detox. This is for people addicted to alcohol, benzodiazepines, and heroin. These cause physical dependencies. A medical detox supports you to wean off the substance safely and under a doctor's care. While this is hugely important, a more extended stay is advised to treat the psychological aspect of addiction. Doing so increases the chances of remaining sober long term.
A twenty-eight-day stay. This is the usual amount of time that people stay in rehab for. It provides a reasonable amount of time to get through withdrawal, learn new skills, do emotional work, and develop healthy replacement habits.
Please call our 24-Hour Helpline:0800 140 4690.
NHS and private rehab options in St. Andrews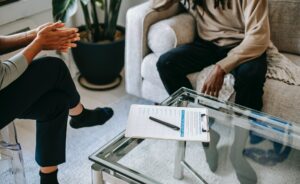 In St. Andrews, you can opt for either NHS rehab services or a private clinic regarding addiction treatment.NHS services are found in local hubs.
People from all parts of the community access them, and they treat all levels of substance use , from experimental use (i.e. in teenagers who have been referred by a professional) to severe addiction (i.e. older people who are dependent on a substance).
There are weekly group sessions and various one-to-one support sessions available. Alternatively, you can go to a private drug and alcohol rehab in St. Andrews.
A private clinic supports people with severe addictions to quit. Staff are specialists in this area and are trained to effectively provide therapies. Residents are assessed and provided with a tailored programme of support.
Please call our 24-Hour Helpline:0800 140 4690.
What are inpatient and outpatient services?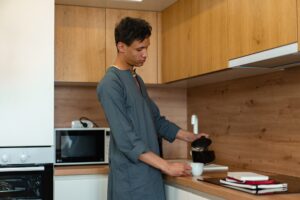 You'll enter inpatient or outpatient services when you're being treated for an alcohol or drug addiction.
Inpatient services are what private rehab clinics offer. You go to stay at the residential home for a period of time and are treated as an inpatient. Some rehab clinics offer limited outpatient services too.
Outpatient services are where you remain living at home as usual but go to a clinic to have a therapy or group session. Council-funded services are outpatient clinics.
Alcohol detox and rehab in St. Andrews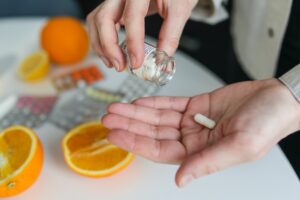 It can be really difficult living with an alcohol addiction because of how socially acceptable it is. Even when you try to cut down, people often peer pressure and try to encourage you to drink.
Acknowledging you have an addiction and admitting this to others so that they can support you to quit is important.
There is, however, a problem that alcohol creates in severe addictions; it's actually dangerous to just stop drinking because it can cause seizures. This is when entering an alcohol rehab in St. Andrews for alcohol detox is crucial.
The detox period lasts around ten days. Alcohol withdrawal causes the following symptoms:
Severe sweating
Tremors/shaking
Irritability, low mood, and anxiety
Nausea, vomiting, and diarrhoea
Hallucinations and confusion
Seizures
During a detox, a doctor will prescribe medication (i.e. Librium) and oversee your care. The goal is to ensure your withdrawal is managed comfortably. After detox, you'll begin individual psychological and group counselling sessions.
Please call our 24-Hour Helpline:0800 140 4690.
Rehab for cocaine in St. Andrews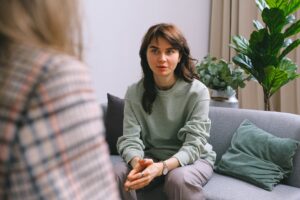 It's interesting how much cocaine use has increased in recent years. This is very much to do with how much more available it has become to get hold of.
Unfortunately, people tend to be initiated in cocaine use through friendship groups, and this, of course, doesn't come with advice around its negative effects.
Cocaine is a class A drug in the UK. It's highly addictive and illegal. With its increased use, people are also more likely to experiment with crack cocaine .
Long-term health effects include:
Skin sores and erosion of nose cartilage
Anxiety and depression
Reduced immunity
Increased colds, flu, and illnesses
Increased risk of heart disease and cancer
At drug rehab in St. Andrews, you'll be introduced to various psychological techniques that will enable you to control your reactions to triggers. Staff will also provide safe spaces to explore your feelings about mental health and how to improve it.
Please call our 24-Hour Helpline:0800 140 4690.
Rehab for heroin in St. Andrews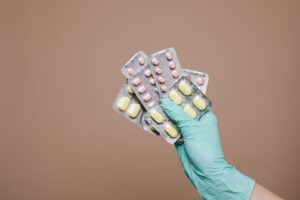 You can go to a drug rehab in St. Andrews to be treated for heroin addiction. This drug, while in the same "opiate" family as many medications used in the medical field, is dangerous, especially because of how it's cut.
The impurity of street heroin makes it incredibly risky to use. On top of this, there is the risk of overdose due to how it impacts the respiratory and cardiovascular systems.
Using it can cause:
Itchy skin
Skin infections
Constipation
Pulmonary infections
Reduced white matter in the brain reduces cognitive functioning
Kidney and heart problems
Risk of hepatitis and HIV
Reduced fertility
Mental health issues (i.e. depression)
At rehab, you'll be treated through a detox that lasts around ten days. It's overseen by a doctor who will prescribe Subutex, so you wean off heroin gradually. This approach keeps withdrawal symptoms to a minimum.
Post-detox, you'll then be under the care of the psychological and counselling teams. This is where you start to do the groundwork on how to change. You'll learn how to process emotions and develop new coping strategies.
Please call our 24-Hour Helpline:0800 140 4690.
Rehab for cannabis in St. Andrews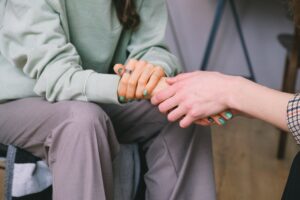 Increasingly, people are being treated for drug addiction to cannabis in St. Andrews. THC strains, which are illegal in the UK, are unregulated.
As such, people who grow them are opting for stronger strains and using various chemicals to force the plants to produce more.
Many people who smoke weed think it's a natural product because it's a plant without thinking about the chemicals that are used in growing it. On top of that, smoking releases toxic fumes that are bad for the lungs.
Cannabis use is also connected to:
Anxiety and paranoia
Changes in appetite
Changes in sleep patterns
Low mood, low motivation, and depression
Staff at rehab will introduce you to information and psychological strategies you can use to help manage your emotional and mental processing. From this, you'll be able to understand control and your behaviours.
Please call our 24-Hour Helpline:0800 140 4690.
Treatments and therapies at rehab in St. Andrews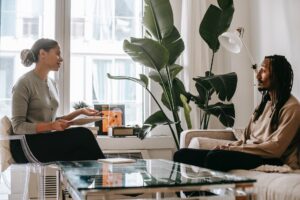 Addiction treatment is wide and varied. This is imperative because alcohol and drug addiction affect the body's physical, mental, and emotional systems, and no two people are exactly the same.
Going to alcohol rehab in St. Andrews means you'll receive a programme that includes a combination of treatments.
Please call our 24-Hour Helpline:0800 140 4690.
What happens if you get a dual diagnosis?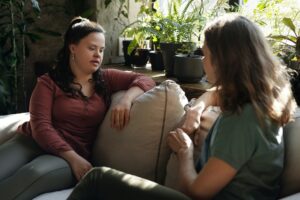 A dual diagnosis is sometimes identified when you first enter rehab in St. Andrews. What this means is that you have both an addiction and a mental health condition.
Not uncommon in the addiction field because people experiencing distressing mental health symptoms often turn to substances in an act known as self-medicating. When this happens regularly, addiction can obviously form.
At rehab, your treatment programme will include therapies that will address both conditions. Doing so means you'll be able to better manage your mental health and how you respond to triggering events in the future.
Rehab support around relapse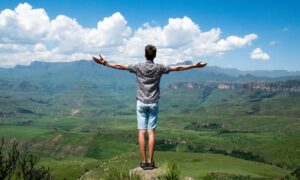 Staff at the alcohol rehab in St. Andrews will create a relapse prevention plan with you. It will include various ways to prevent relapse and what to do should you relapse.
Following the steps outlined will ensure you're as safe as possible and return to recovery as soon as possible.
The plan will include:
Coping techniques to use when you feel triggered or when you crave
Who to call when you could do with an extra bit of support
Grounding exercises to practise that keep you relaxed
Guidance around new hobbies and work goals that you can explore
How to manage a relapse
Please call our 24-Hour Helpline:0800 140 4690.
Other services that support recovery in St. Andrews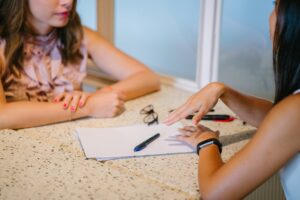 In St. Andrews, you have other options for addiction treatment. It's useful to be aware of these services should you require ongoing and more casual support after rehab.
A home detox. Sometimes people relapse from heroin or alcohol but have only recently left rehab , so they don't necessarily need to return for intensive therapeutic input. In this case, if a doctor approved it, you could detox at home. You'd have daily contact with the doctor who would oversee your prescription.
Local drug and alcohol services are free through the NHS, where you can access weekly drop-in clinics and various group sessions.
Alcoholics Anonymous. These regular sessions introduce you to others who understand your situation. You'll likely make social connections here and start finding your healing space through the 12-steps.
Narcotics Anonymous. You can go to these groups to find a new type of motivation to remain sober through social connection and developing faith in a higher power.
SMART recovery groups are excellent places if you prefer a practical approach to recovery. Here you can develop a plan of ideas to make each day and week easier to approach.
AdFam and Al-Anon are support organisations that provide counselling for your family members.
Please call our 24-Hour Helpline:0800 140 4690.
References
[1] https://www.nrscotland.gov.uk/files/statistics/alcohol-deaths/2020/alcohol-specific-deaths-20-report.pdf
[2] https://www.centralfifetimes.com/news/19143400.fife-drug-alcohol-deaths-increase/