Drug and Alcohol Rehab Carshalton
Has your everyday life started to fall apart because of substances? Maybe you feel it isn't but things just aren't the same, maybe you feel foggier, lower, and as though everything is more difficult…
Substances affect people in many ways. Sometimes the repercussions are obvious in the deterioration of health, for others it might be the realisation that they're functioning but they're reliant on the substance.
In 2020 it was reported that there were 344 alcohol-dependent adults living with children and 186 opiate-dependent adults living with children in Sutton.[1] This puts a huge strain on families and it must be remembered that there will be families who aren't counted in these figures.
Addiction affects people from all walks of life. If you want to reduce your consumption of drugs or alcohol and get your journey to recovery started, getting treatment at a drug and alcohol rehab in Carshalton is the best place to go.
Start your recovery journey today by calling our expert team to access drug & alcohol rehab in Carshalton on 0800 088 66 86
Finding the right help for your needs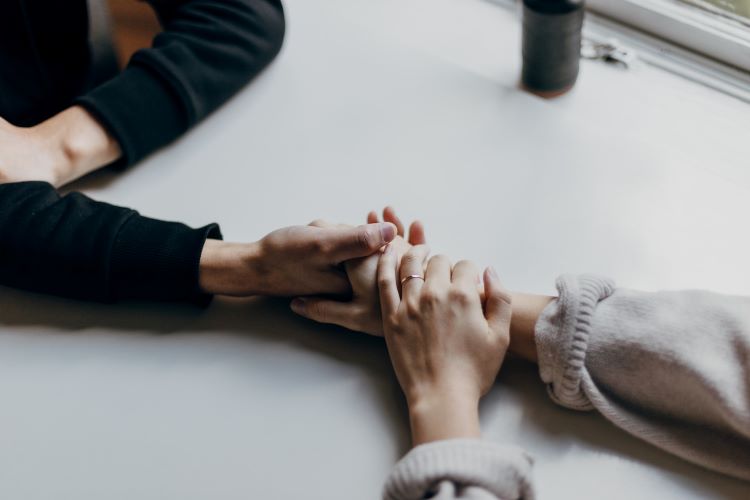 If you know you have an issue with drugs or alcohol then it's really important to access addiction treatment services. Doing so will provide the strongest basis to begin your rehabilitation journey.
Addiction is a complex illness that requires a team of professionals to address the various layers. At a drug and alcohol rehab in Carshalton, you get all the support you need to make a successful recovery and remain sober into the future.
Do you have a substance misuse problem or addiction?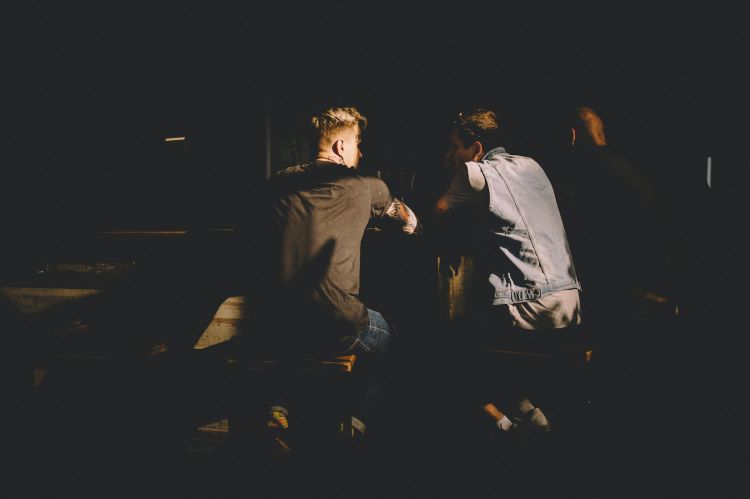 Many people find it difficult to admit they have drug or alcohol addictions. The nature of the illness is synonymous with a period of denial of the fact that it's developed.
This stage can go on for years for some. Eventually, there comes a point where it's undeniable.
There are many signs that make it clear that substance use has become a serious problem:
Prioritising drug and alcohol over other interests or people
Hiding your substance use from others
Stealing from others to fund your habit
Thinking about drugs and alcohol and getting cravings
Experiencing withdrawal symptoms when you stop using substances
Becoming aggressive or having mood swings when you're under the influence
Developing mental or physical health concerns alongside the addiction
Experiencing family breakdowns and/or problems at work
If you have any of these symptoms, the question then is; what to do next? Go on as you are or try to heal? It's well-known that addiction is pretty much impossible to tackle on your own.
Professional input provides you with the care and support needed to heal.
The risk factors and causes of addiction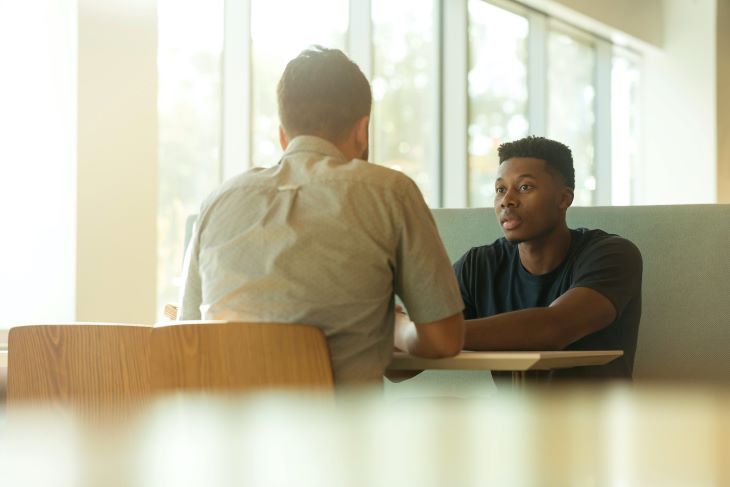 Many people wonder what causes substance addictions. There isn't one particular thing that leads a person to get one, but there are risk factors that make addiction much more likely to develop.
These include:
Having a family history of substance use
Your environment and who you spend time with (if peers use, you're more likely too)
Experiencing mental health conditions as well
Certain personality traits (i.e. low self-esteem)
The experience of traumatic events
A genetic predisposition (some people have the brain "wiring" to make it more likely)
Start your recovery journey today by calling our expert team to access drug & alcohol rehab in Carshalton on 0800 088 66 86
What treatment services are there in Carshalton?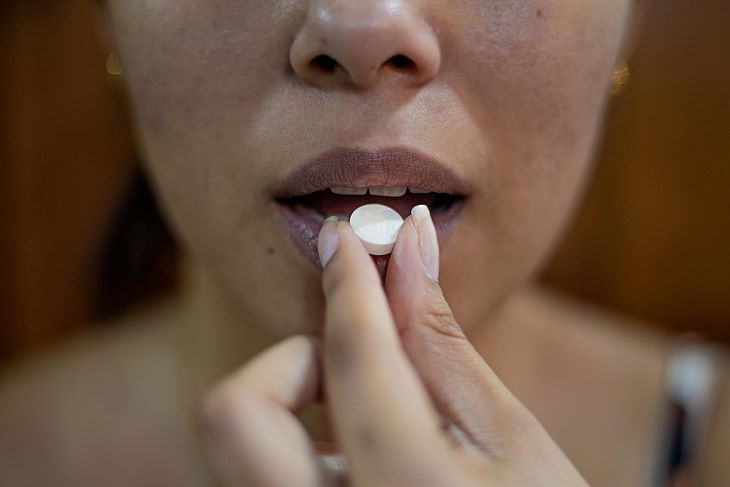 It's important to know what addiction treatments there are and where you can go to receive them. There are NHS programmes through the local drug and alcohol service.
There you get a recovery support worker who might offer some one-to-ones. As well as this there are weekly group sessions, a needle exchange, and a drop-in clinic.
NHS outpatient programmes are good if you have a mild substance issue and commitments that mean you can't seek inpatient support.
For people with moderate to severe addictions, private rehab care is the most appropriate place to go. You can begin an intensive therapeutic programme at a drug and alcohol rehab in Carshalton that equips you to manage your thoughts and behaviours successfully.
Alcoholics Anonymous is also available in Carshalton. There are group sessions run in various centres throughout the community.
Outpatient services at a drug and alcohol rehab in Carshalton
It's useful to know that the NHS runs outpatient programmes, but some private rehab centres offer outpatient treatment options too. These places are usually reserved for previous residents.
It might include a biweekly counselling session or inclusion in ongoing alumni group meetings.
Is it time for residential treatment now?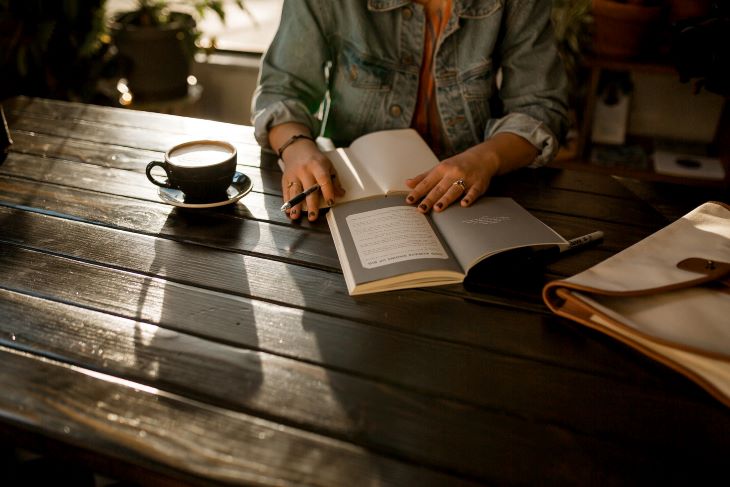 There comes a time for some people when drug and alcohol abuse has got so out of hand that their health is destroyed and treatment is crucial.
The thing is, this is the inevitable direction for every person who has substance problems. It's essential to quit alcohol and drugs as soon as you can no matter how severe you consider your problem.
The earlier you're seen by an addiction specialist the easier it is to quit. The sooner you enter a rehab facility the better it is for your physical and mental health.
The benefits you get at a drug and alcohol rehab in Carshalton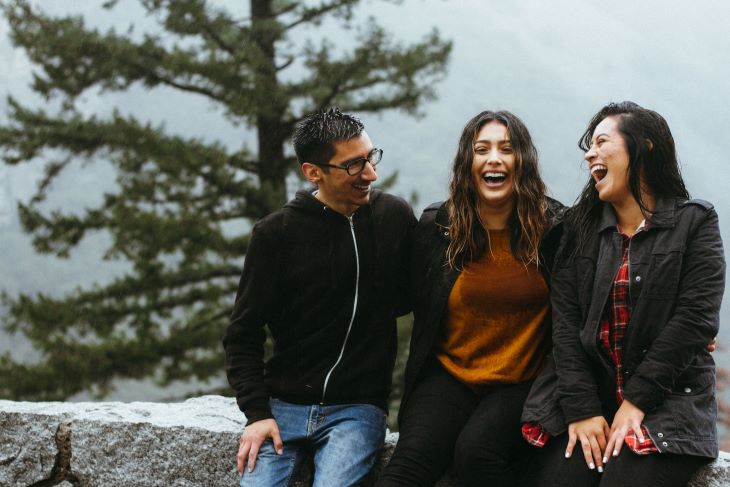 When you enter a private drug and alcohol rehab in Carshalton, you'll meet a friendly team of staff. One of them will hold a psychological assessment with you as part of the admissions process.
This will discuss topics related to your addiction, experience of relapse, life outside of rehab, and how you feel about recovery.
The team will also take into account your physical health and whether any medications are required. From the information, staff get they create personalised treatment programmes.
This means that the treatments (i.e. therapy sessions) are individually adapted to suit your needs.
Private recovery centres offer excellent accommodation and 24-hour round-the-clock care meaning you have a totally safe space to manage cravings and get through difficult moments.
For people with mental health disorders, dual diagnosis treatment is available and provided. This is because the two illnesses are very often present simultaneously.
Staff have to ensure they provide support in both areas in order to give you the best basis to recover from.
As well as substance addictions, behavioural addictions are also treated. This can be very useful for people, especially those who combine two habitually (i.e. a person who drinks alcohol and gambles at the same time).
Private care offers the most comprehensive support available in the UK making long-term recovery achievable and much easier to face.
Start your recovery journey today by calling our expert team to access drug & alcohol rehab in Carshalton on 0800 088 66 86
The treatments provided at an inpatient rehab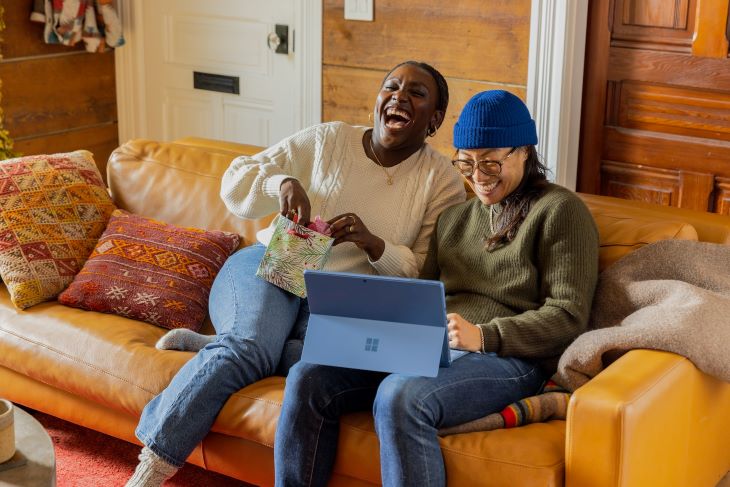 Private rehabs offer a range of treatments that support both physical and psychological health. Many of them also inadvertently help with other things too such as stress management and relationships.
All of this is important in addiction recovery.
Therapies and treatments that strengthen you at a base level have many positive rippling effects.
At a drug and alcohol rehab in Carshalton you'll experience most of the following:
Holistic therapies are where you'll discover the significance of the mind-body connection, how to tune into it and how to be in the present moment without judgement. There are also sessions where you explore issues and topics from alternative perspectives. Activities include; equine therapy, art therapy, music therapy, yoga, tai chi, reiki, ear acupuncture, mindfulness, and meditation.
You'll take part in one-to-one therapy. Cognitive behavioural therapy is notoriously helpful in equipping people to manage their thoughts and behaviours so that they can take control of cravings and develop healthy habits.
Dialectical behavioural therapy is provided to people who need to learn skills in order to manage emotional processing more effectively. It's really useful in giving a new healthy coping mechanism.
Motivational interviewing is where you get to talk about the substance; the good, bad, and ugly. The reasons you started using, kept on, and what makes you worried about quitting. These sessions are useful in particular if you have mixed feelings about change.
Counselling is where you'll meet with a member of staff who will develop a therapeutic relationship with you. The basis of this is to help you find a place of inner confidence and strength. It can be revealing, explorative, and challenging. Ultimately it's important in developing self-awareness.
You'll follow the early steps of a 12 Step programme and a SMART recovery programme too. This help to bring you new ideas and ways to think about healing through shared understanding and knowledge from peers.
Drug and Alcohol Detox
Everyone who goes to drug and alcohol rehab in Carshalton will go through a detoxification process. This is the point where you experience the withdrawal process, come off the substance, and take in as many healthy ingredients as you can (i.e. through food, water, smoothies, and supplements).
Heroin and alcohol rehabilitation treatment have an intense detox process. This is because they both cause physical dependence meaning that when you withdraw the body actually starts to shut down.
Symptoms are very uncomfortable and can be dangerous at worst.
A medical team will look after you and prescribe medication (Librium for alcohol users and Subutex for heroin users). The prescription lasts between seven to fourteen days and by the end of it, you'll be both substance and medication free.
Aftercare and relapse prevention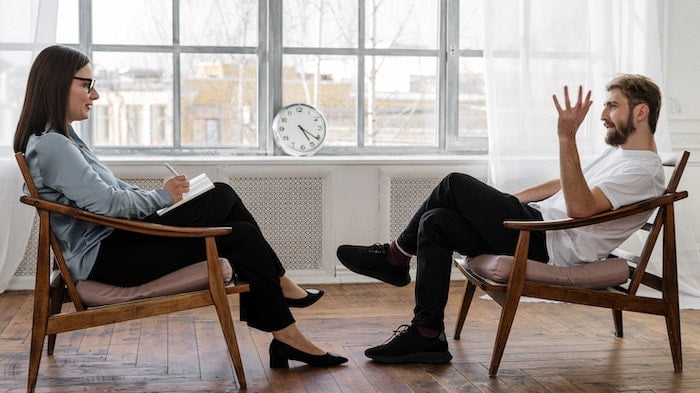 While you're at rehab, relapse prevention planning will be discussed. This is important. When you leave the clinic to return home you'll be supported by the aftercare team for twelve months.
Some people will access outpatient rehab. This might be a monthly therapy session or biweekly online groups.
Others won't take much support at all. It really works on an individual basis and can also change, so a person might not have any support to start but after three months come across a challenge and link back in.
Support on a post-rehab basis is much more relaxed because ultimately you'll have all the skills and guidance in place to manage yourself successfully.
The staff at a drug and alcohol rehab in Carshalton, though, will help to create a relapse prevention plan that includes:
Personal goals and steps to achieve them
How to manage a relapse
Who to contact at difficult moments
A reminder of coping mechanisms
Start your recovery journey today by calling our expert team to access drug & alcohol rehab in Carshalton on 0800 088 66 86
How long do you need to stay at rehab for treatment?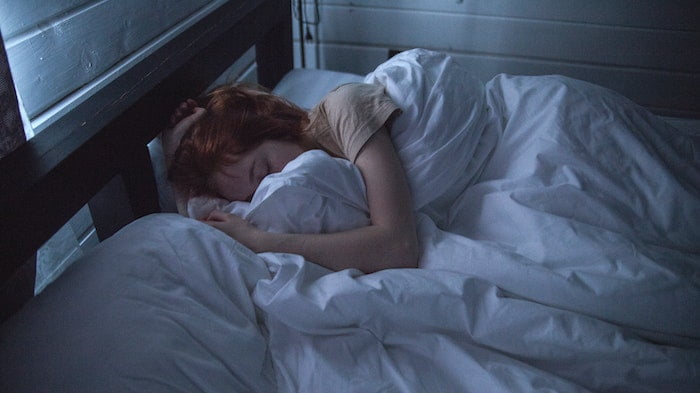 You need to spend time in rehab. This is because it takes time to break old habits, time to learn, and time to develop new coping strategies and behaviours.
28 days is the usual recommended time, though some people stay for up to three months.
This is more likely when situations are complex or perhaps mental health conditions are present.
How much will it cost you to go to a drug and alcohol rehab in Carshalton?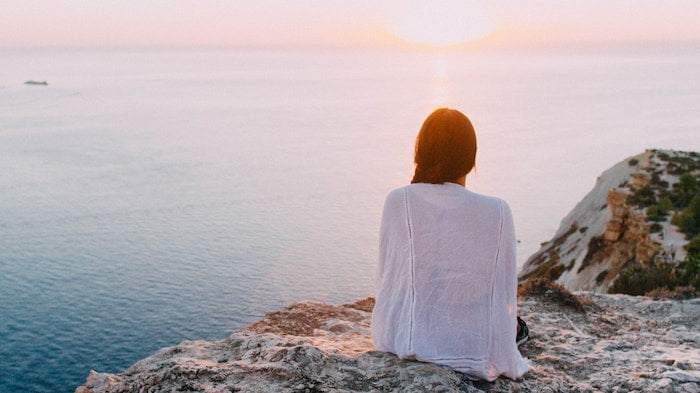 Finding a suitable drug and alcohol clinic is vital. You might not realise that clinics vary and have different specialities. As well as this there are those that are very luxurious whereas others are more affordable.
The cost of rehab is also influenced by any additional treatments you might ask for, any medication required, the length of your stay and whether you share a room.
You can expect to pay anywhere from £1,000 to £10,000 for a week at rehab depending on where you go and your in-house options. It's worth having a chat with Rehab Recovery about this.
We can help you make a rehab and price comparison if you're interested in that.
Start your recovery journey today by calling our expert team to access drug & alcohol rehab in Carshalton on 0800 088 66 86
Support for your loved ones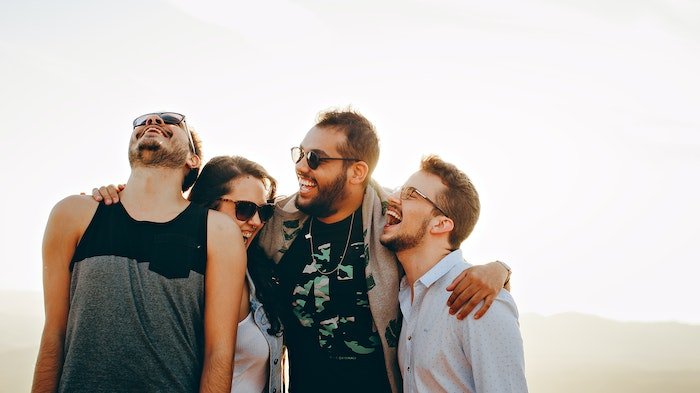 Loving someone who has an addiction presents an especially difficult time. You become a carer who has no control and it's very common that people to develop codependent relationship patterns or be completely cut off from the person who's unwell.
Most inpatient programmes provide family therapy as an option. This is really helpful in supporting families to heal together and mend disrupted relationships.
The therapist will help you find a place of healthy communication. Going forward the focus will be on creating boundaries and starting new positive activities together.
Sometimes individual therapy is advisable. This is especially so if you've experienced mental health issues or symptoms as a result of your loved one's addiction.
Addiction is often referred to as a family illness and it can be traumatising for everyone involved.
Contact Rehab Recovery now
If you want to start your recovery journey, then going to a drug and alcohol rehab in Carshalton offers you the best place to begin. You'll get all the support you need to become sober and maintain abstinence for the rest of your life.
To find out more, call our confidential helpline. One of our friendly advisors can have a chat with you about treatment options in the areas, rehab clinics, and also about what would suit your needs most.
Call us now to take the next step to health and healing.
Start your recovery journey today by calling our expert team to access drug & alcohol rehab in Carshalton on 0800 088 66 86
References
[1] https://www.ndtms.net/resources/public/Parental%20substance%20misuse/London/LN_Sutton_2019-20_Parental_substance_misuse_data_pack.html