Drug & Alcohol Rehab in Hatfield
Hatfield is a town and parish located in Hertfordshire, with a population of almost 30,000. [1] Local studies have suggested that the pandemic exacerbated their substance abuse crisis, where the chief executive of Alcohol Change UK stated that more needs to be done to understand the role of substances in deaths across the UK. [2]
Substances can cause people to lose control of their thoughts and behaviours, to the point where people run the risk of losing people that they love. So, why does addiction make people behave this way, and why is it so hard to stop? Addiction has been described as a complex and relapsing brain disease that requires more than mere willpower to break free from.
For many, the first stages of consuming drugs and alcohol might be a voluntary choice, but the later stages of addiction continue without moral input. The body and brain reward behaviours such as exercise, eating, and sexual intercourse.
The brain circuits experience dopamine and motivate the person to repeat whatever activity or substance that made them feel that way.
Substances can flood the brain's reward pathways, which can leave the person wanting more and more of a substance. This leads to an increase in tolerance; at this stage, people use substances to prevent withdrawals rather than to seek the original feelings of pleasure.
Substances also damage parts of the brain, this includes decision-making in the prefrontal cortex. This explains why addiction leads to difficult choices, where those who are addicted tend to ignore the negative consequences of using.
Start your recovery journey today by calling our expert team to access drug & alcohol rehab in Hatfield on 0800 088 66 86
Signs, Symptoms, and Questionnaires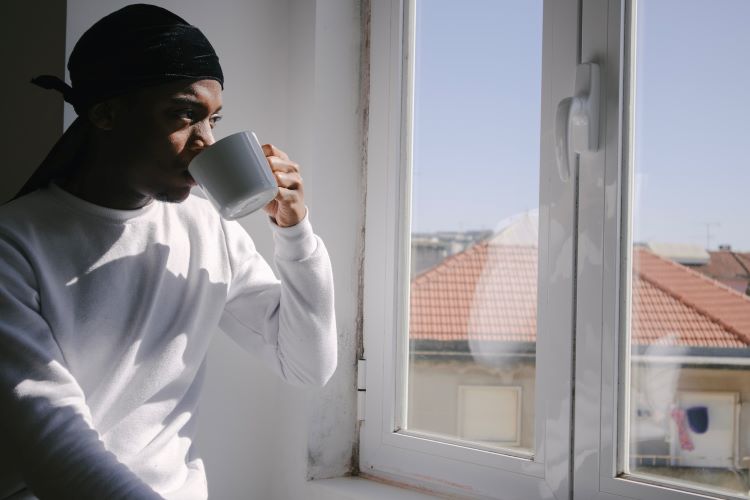 Those suffering from addiction are likely to show similar mental and physical symptoms. These people will go to almost any lengths to continue their addiction, despite loved ones saying there will be negative consequences.
The following are core characteristics of addiction, but bear in mind that many symptoms may differ according to the severity of addiction, the substance in question, and health conditions:
Failed attempts to stop using (impaired control)
Drug and/or alcohol cravings
Withdrawal symptoms such as seizures and sweating
Dropping any responsibilities such as clubs and work
Social isolation in order to prevent judgement and confrontation
Taking extreme risks
Anxiety and depression
Higher tolerance for substances
Denial phase of addiction
Remaining in denial of addiction is one of the most difficult phases, as users ignore the harm they cause to themselves and others around them. Users fear confrontation as it tends to make them feel shameful or guilty.
Starting a recovery journey from addiction can be extremely difficult and highly emotional, but it will be worth it when you become sober.
The criteria for addiction have differed over the last couple of decades, but the DSM (Diagnostic and Statistical Manual) published the following criteria: [3]
Using more of a substance than intended or using it for longer than you're meant to.
Trying to cut down or stop using the substance but being unable to.
Experiencing intense cravings or urges to use the substance.
Needing more of the substance to get the desired effect — is also called tolerance.
Developing withdrawal symptoms when not using the substance.
Spending more time getting and using drugs and recovering from substance use.
Neglecting responsibilities at home, work, or school because of substance use.
Continuing to use it even when it causes relationship problems.
Giving up important or desirable social and recreational activities due to substance use.
Using substances in risky settings puts you in danger.
Continuing to use despite the substance causing problems to your physical and mental health.
If the patients only display 1 of these symptoms, they are likely to be at risk of addiction. Between 2 and 4 symptoms suggest a mild addiction and around 4 or 5 symptoms suggest that the patient is suffering from a moderate addiction.
If the patient is suffering from more than 6 of these symptoms, then it's unfortunately likely that the patient is suffering from a severe addiction.
Symptoms are both mental and physical, and sometimes people can hide them well and it can be hard to identify them in others. If you are wondering if you are addicted to a substance, it is easy to take a questionnaire about addictive behaviour from your home.
The most common addiction questionnaire is the CAGE questionnaire, developed by Professor Ewing: [4]
Have you ever felt you needed to Cut down on your drinking?
Have people Annoyed you by criticizing your drinking?
Have you ever felt Guilty about drinking?
Have you ever felt you needed a drink first thing in the morning (Eye-opener) to steady your nerves or to get rid of a hangover?
This questionnaire screens for alcohol abuse, and patients that answer with a YES to 2 or more questions should seek the advice of addiction professionals.
Getting help for addiction is the first stage of recovery, but it can be one of the hardest. Understanding addiction and the severity of your problems will help you receive the help that you desperately need.
The Start of Recovery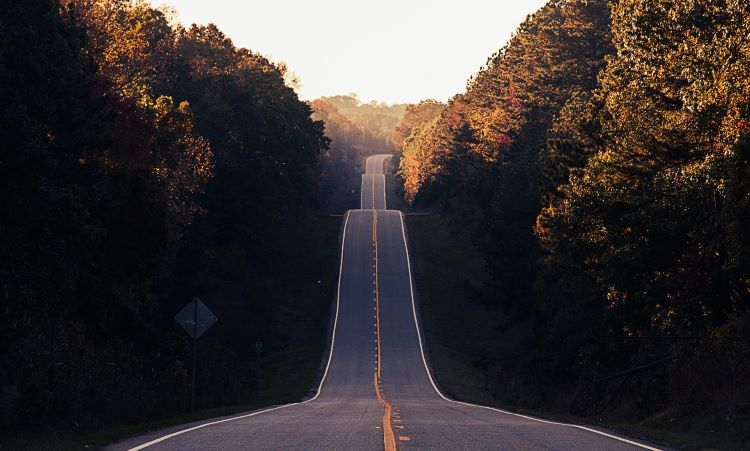 The start of recovery usually begins with addiction intervention. Intervention is designed to get the patient the help they need, so loved ones intervene to try and open their eyes to the help available.
The most popular form of intervention is CRAFT intervention. Community reinforcement and family training is intervention run by the 'concerned others' of the user.
Based on scientific research, concerned others are asked to reward patients that don't use drugs or drink alcohol, whilst putting themselves into social situations and taking responsibility. If patients use substances and continue to display addictive behaviour, then family and friends are asked to let the negative consequences play out.
All types of intervention, whether that be a simple one-to-one conversation or a planned meeting, tend to prove successful at getting patients into rehabilitation.
The type of rehab that the patient enters depends on the following, assessed by clinicians at a local rehab of your choice:
Severity of addiction
How much and type of substance consumed
Health issues such as pre-existing bipolar disorder or anxiety
Withdrawal symptoms
The clinician will then advise that you enter inpatient or outpatient rehab in Hatfield. Both of these rehab centres near you in Hatfield will start with a detoxification process, helping you get clean from the substance in order to start the rehab process and assigned therapy.
Depending on the severity of withdrawal symptoms, detoxification can be medically supervised by professionals, providing you with medication such as Librium if you need it.
If you are attending inpatient rehab, this will be residential. Residential treatment involves moving into a centre in Hatfield to receive treatment and therapy. This is not usually paid for by the NHS, so you will have to pay upfront.
This payment will cover the following, and therefore the inpatient rehab in Hatfield will have no hidden costs:
A medically supervised detox
Managed medication
Individual, group, and family therapy
Support sessions
Sobriety skill and technique sessions
Rent and activities
Food
Aftercare planning
Relapse and lapse prevention
This type of residential rehab can last up to a year if the addiction is severe, but patients can stay for a minimum of one week to allow for the medically supervised detox. The detox process can last up to 10 days, based on the history of abuse, past attempts at rehab, and levels of physical and mental health.
Following residential rehab in Hatfield, patients will often move to outpatient treatment to continue therapy and work on relapse prevention. Patients may also go straight to outpatient treatment if their addiction is mild rather than severe.
Outpatient treatment is not residential, and it is much more flexible and less intense than inpatient rehab in Hatfield. Outpatient treatment can last for years, offering less intense programmes that fit in with the patient's daily life.
Start your recovery journey today by calling our expert team to access drug & alcohol rehab in Hatfield on 0800 088 66 86
Therapy in Hatfield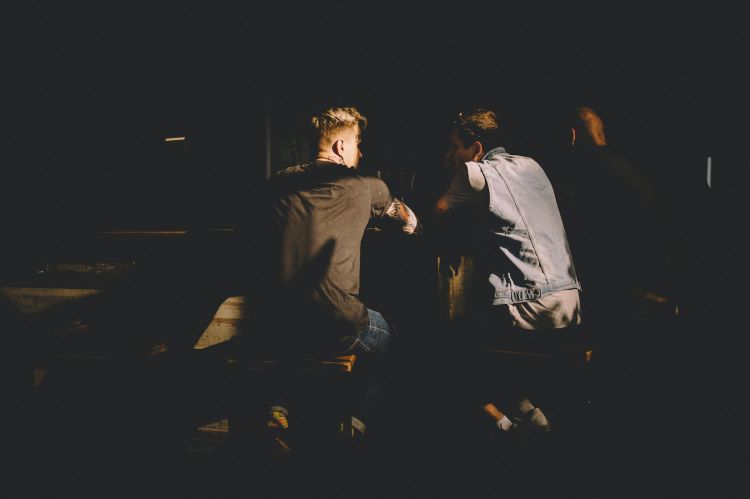 Inpatient rehab and outpatient rehab in Hatfield will offer similar forms of therapy, available as individual, family, or group sessions.
All treatment focuses on the skills needed for each patient to stay sober and work on relapse prevention techniques. This allows patients to identify their triggers, such as risky situations, and work on how they respond to these thoughts and situations.
For example, behavioural therapy is used to treat addiction and mental health disorders, so these forms of therapy have proven extremely successful in rehab. One of the most famous forms of behavioural therapy is cognitive behavioural therapy.
Cognitive behavioural therapy, or CBT, is a talking therapy based on changing the thought patterns that lead people to use substances. Changing thought patterns helps to change the behaviour that leads to using drugs and drinking alcohol in harmful quantities.
By focusing on the deep-rooted issues that lead to addiction, behavioural therapy also reduces the chances of relapsing by identifying high-risk situations and working on coping mechanisms.
Therapy also comes in motivational forms. Some patients struggle to maintain the motivation to stay in rehab, and this is where motivational interviewing comes in. Motivational interviewing focuses on why the client is experiencing doubt and anxiety about rehab in Hatfield, helping them to embrace a new and improved life of sobriety.
This is helped by contingency management. This therapy uses incentives to motivate the user in ways known through motivational interviewing. For example, some patients have trouble with money, so contingency management uses monetary vouchers to keep patients in therapy in Hatfield.
Incentives are intended to reward therapy attendance and desirable behaviour, such as being sociable when clean.
There are also group therapy sessions available in Hatfield, such as Alcoholics Anonymous and Narcotics Anonymous. These group therapy sessions offer patients the opportunity to join groups anonymously, sharing stories from all stages of recovery. [5]
Participants may try any therapy they want to, but professionals will help direct them to the ones that are most likely to help them.
Alcohol addiction and drug addiction can be helped by Hatfield's drug and alcohol rehab centres, so get in touch with us today.
References
[1] "Parish Headcounts: Welwyn Hatfield". Neighbourhood Statistics. Office for National Statistics. Archived from the original on 7 September 2012. Retrieved 30 May 2011.
[2] https://www.watfordobserver.co.uk/news/19336928.drug-alcohol-death-figures-hertfordshire/
[3] https://www.gatewayfoundation.org/addiction-blog/dsm-5-substance-use-disorder/
[4]https://www.hopkinsmedicine.org/johns_hopkins_healthcare/downloads/all_plans/CAGE%20Substance%20Screening%20Tool.pdf
[5] https://www.alcoholics-anonymous.org.uk/
[6] Menon J, Kandasamy A. Relapse prevention. Indian J Psychiatry. 2018 Feb;60(Suppl 4): S473-S478. DOI: 10.4103/psychiatry.IndianJPsychiatry_36_18. PMID: 29540916; PMCID: PMC5844157.
[7] Marlatt GA, Witkiewitz K. Relapse prevention in Alcohol and drug problems Relapse Prevention: Maintenance Strategies in Treatment of Addictive Behaviours. In: Marlatt GA, Donovan DM, editors. 2nd Edition. Guilford Press; 2005