Drug and Alcohol Rehab in Fulwood
Drug and alcohol misuse has a harmful impact on the health of individuals, their loved ones, and on the wider community in Fulwood and the Preston area.
Estimates indicate that there are 9.1 per 1000 of the aged 15 to 64 population using opiates and/or crack cocaine in the county of Lancashire.
Lancashire recorded 365 substance misuse-related hospital admissions for the three-year period from 2017 to 2020 amongst persons aged 15 to 24. [1]
From 2018 to 2021, there were 255 admissions of those under the age of 18 for alcohol-specific conditions in Lancashire. This works out to a regional value of 40.1, which is significantly higher than the England value of 29.3. [2]
There were 211 young people under the age of 18 in treatment for substance misuse from May 2021 to April 2022.
4.8 per 1000 people of all ages in Fulwood and the wider Lancashire area died from drug misuse from 2018 to 2020, which is similar to the national rate of 5 per 100,000. [3]
In 2021, there were 22 deaths related to drug poisoning in Fulwood and the wider Preston area. This is the highest figure recorded since records began in 1993. [4]
From 2018 to 2019, there were 960,326 adults in Lancashire estimated to be dependent on alcohol, which is equivalent to 1.5 people per every 1,000. [5]
Start your recovery journey today by calling our expert team to access drug & alcohol rehab in Fulwood on 0800 088 66 86
How Do I Know If I Need to Go to Drug and Alcohol Rehab in Fulwood?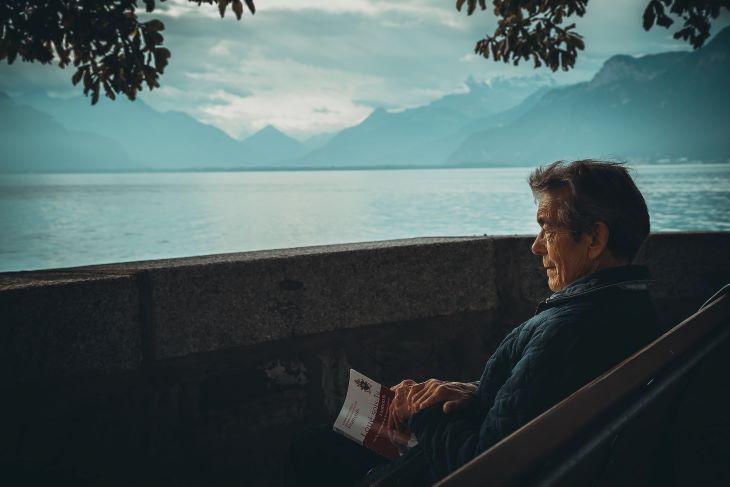 Making the decision to enter rehab in Fulwood can be a difficult one, especially if you are unsure whether you or your loved one are in need of a comprehensive addiction treatment programme.
Addiction is a chronic disease of the brain, which occurs when an individual repeatedly consumes drugs or alcohol.
Their use of substances will eventually become compulsive, interfering with their life and causing harm to the individual and those around them.
Although drug and alcohol addiction can look different for everyone, here are some of the most common signs or symptoms that you should look out for when considering rehab:
Needing to drink or take drugs to get through the day
Constantly thinking of drugs or alcohol
Becoming irritable when you can't consume drugs or alcohol
Experiencing withdrawal symptoms when you are not consuming alcohol or drugs
Avoiding social situations that do not involve substance use
Rapid changes in weight
Feeling depressed, anxious, or paranoid
Whether you or your loved one are experiencing any of these signs or not, if you have any concerns regarding substance abuse, we would encourage you to reach out for help as soon as possible.
Many people see rehab as a last resort when they hit rock bottom, but this is not the case.
Accessing professional treatment early can help to prevent issues with substance misuse from spiralling into addiction, which is more difficult to overcome.
Overcoming Denial
For those struggling with drug or alcohol addiction, it is common to live in denial.
Unfortunately, due to the negative stigmas surrounding addiction, many individuals are ashamed to admit that they have a problem with drugs or alcohol.
They may not want to break free from the hold that addiction has over them or may feel that the journey to recovery will be too long or challenging.
This means that they are likely to deny help from loved ones and will avoid admitting themselves to a rehab treatment programme.
However, it is crucial that individuals are able to overcome denial about their addiction before addiction completely takes over their life.
They may currently be living a relatively normal life, free of the negative implications that come with substance abuse.
However, the longer they avoid treatment, the more likely they are to develop serious health complications which may become life-threatening.
Long-term drug and alcohol abuse can also cause chronic illnesses which require treatment and medication for life.
This includes:
Stroke
High Blood Pressure
It is therefore essential that those living with addiction are able to overcome denial about their problems and see the benefits of seeking treatment as soon as possible.
Why Do People Decide to Get Professional Addiction Treatment?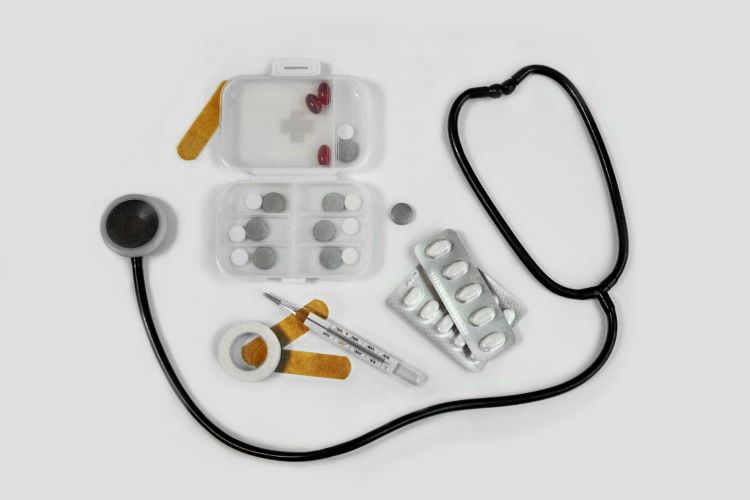 There are a variety of reasons that individuals may decide to seek professional help for their addiction.
Some of these reasons will be unique to the individual and their personal circumstances.
However, the most common reasons include:
Failing to recover alone
At the request of a loved one
Being in financial trouble
Losing a job
Getting professional treatment at a drug and alcohol rehab in Fulwood not only helps individuals to break free of their addiction but also allows them to achieve independence and a great quality of life.
This is because the treatment of addiction helps individuals to abstain from all substances and teaches them how to maintain their sobriety, whilst also restoring their physical health, daily functioning, and well-being.
There is no particular reason that dictates whether or not you should seek professional addiction treatment.
If you feel that it would be beneficial to your health and well-being, then we would recommend reaching out to a rehabilitation facility in Fulwood today.
Start your recovery journey today by calling our expert team to access drug & alcohol rehab in Fulwood on 0800 088 66 86
The Benefits of Seeking Residential Drug and Alcohol Rehab Treatment in Fulwood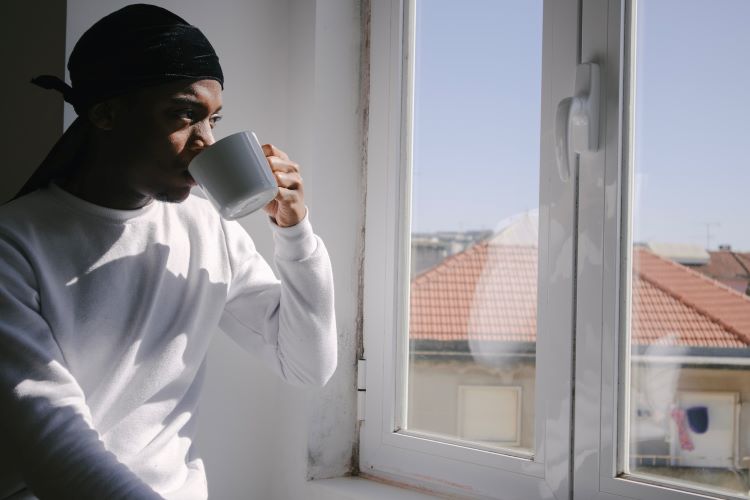 When it comes to choosing a rehab treatment programme in Fulwood, you may have come across several different options.
These options may include home detoxes, outpatient drug and alcohol services, and inpatient rehab units. With all of the choices out there, we understand how difficult it can be to decide which type of treatment will be best for you or your loved one.
Inpatient rehab is most often the answer for those struggling to overcome addiction.
This is because individuals will enter a residential centre for the duration of their treatment so that they are able to take time away from their home environment.
This gives individuals the opportunity to focus fully on their recovery without distractions and is particularly beneficial for those who may be negatively influenced by friends or family members with substance abuse issues themselves.
Unlike outpatient drug and alcohol services, those residing in a residential rehab clinic in Fulwood will receive detox medication and professional support through the detox phase.
This will help to ease the effects of unpleasant and dangerous symptoms that come as a result of sudden withdrawal from drugs or alcohol. Having access to medical support 24/7 also makes the detox process much easier and less challenging for patients.
Overall, the aim of residential rehab is not only to help individuals to stop consuming substances but also to provide them with skills and strategies to help them maintain their sobriety in the long term.
Committing a month or more to residential rehab may initially sound daunting, but it is a great investment in terms of the freedom that you or your loved one will experience at the end of the programme.
Free Rehab Treatment in Fulwood
Another option for addiction treatment in Fulwood is outpatient drug and alcohol services.
This is often the choice for those who:
Are you on a budget
Have commitments that they cannot leave behind, such as children or work
Live in a substance-free environment with a strong support network
Individuals choosing this type of rehab will attend a clinic during the day a few times per week, before returning home at night. Here, they will take part in individual and group therapy sessions to address their substance abuse issues.
Outpatient services are free and can generally be accessed through GP referral.
However, as these services are funded by the NHS in Fulwood, they are not as comprehensive as private residential rehab treatment.
This means that individuals are unlikely to receive the same level of personalised care.
They may also have to wait for a place at outpatient rehab. During this period of waiting, it is likely that the individual's addiction will worsen, making their journey to recovery longer and more difficult.
The NHS does offer funding for a limited number of places at residential rehab clinics.
Applying for funding is often a long and arduous task and it is often the case that individuals get rejected if they are unable to prove their need for treatment.
You may also need to demonstrate that you have exhausted all other treatment options before applying.
What Happens During Residential Rehab in Fulwood?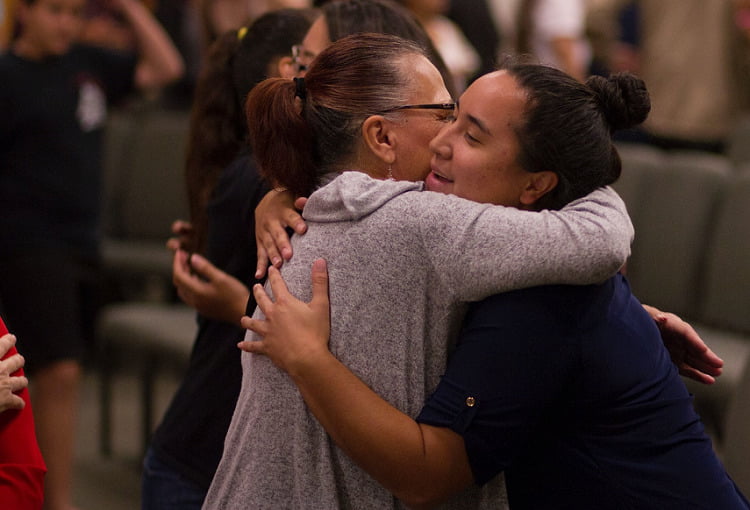 Before entering residential rehab in Fulwood, individuals will select a date for their treatment programme to start.
This should be chosen to suit the needs of you or your loved one and immediate admission can be arranged if needed.
Prior to admission, individuals will then undergo an interview to assess their needs.
The assessment will take into consideration:
Medical history
Any mental health conditions they may have
The severity of their addiction
The substances that they are addicted to
How frequently do they consume these substances
This will allow medical professionals to create an appropriate individual rehab treatment programme, consisting of medical detox, therapy, and support.
The admissions process is designed to be as simple and stress-free as possible, ensuring that individuals are not overwhelmed before they begin their recovery journey.
Many of the admissions staff that you or your loved one will encounter are likely to have been through rehab themselves and so have extensive experience with recovery.
They are therefore able to empathise with your position and will create a comfortable and compassionate environment for you or your loved one.
Medical Drug and Alcohol Detox
The first phase of rehab after admission is the medically-assisted detox process.
Detoxification is essential for removing any harmful and mind-altering substances from an individual's body. It also helps to break their physical dependency on drugs or alcohol.
The process should be conducted in a safe, enclosed environment where individuals have access to round-the-clock care from medical professionals with extensive experience.
This is because sudden abstinence from drugs or alcohol causes withdrawal symptoms which, if not controlled with detox medication such as Librium, can be unpleasant and even harmful for the individual.
Some of these withdrawal symptoms are:
Muscle Cramps
Sweating
Nausea and Vomiting
Diarrhoea
Shaking
Restlessness
Heart Palpitations
Seizures
Hallucinations
Nervousness
Panic Attacks
Fatigue
Start your recovery journey today by calling our expert team to access drug & alcohol rehab in Fulwood on 0800 088 66 86
Addiction Treatment Options for Rehab in Fulwood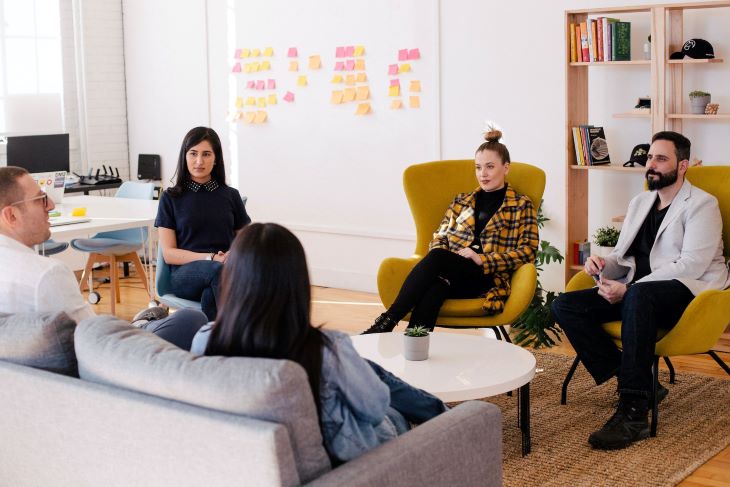 One of the advantages of choosing an inpatient rehab programme in Fulwood is that individuals will be able to access a wide range of residential treatments and therapies, depending on their needs and preferences.
Although each therapy has different benefits, the aim of all treatments is to help individuals uncover the psychological issues behind their addiction and come up with coping strategies which do not involve drugs or alcohol.
Here are some of the therapies that you or your loved one may undergo during rehab:
Cognitive Behavioural Therapy
Cognitive Behavioural Therapy (CBT) is a talking therapy that is often used to treat mental health conditions such as anxiety and depression.
However, it is also an effective treatment for addiction.
This is because CBT therapists with extensive experience are able to teach individuals to replace the harmful behaviours that lead to substance abuse with healthier ones.
Dialectical Behavioural Therapy
Dialectical Behavioural Therapy (DBT) is a psychological treatment similar to CBT, which aims to alter the self-destructive behaviours that cause addiction.
However, DBT looks at the person as a whole rather than only their behaviours. Therapists will encourage individuals to accept themselves for who they are so that they can move on and begin putting healthy lifestyle changes into place.
DBT involves elements such as emotion regulation, mindfulness, and effective interpersonal skills.
Group Therapy
Group Therapy refers to treatment that involves two or more people.
This is an effective type of treatment used by rehab clinics in Fulwood, as it allows individuals to interact with others in similar situations to them.
Patients will therefore be able to motivate each other and help to keep spirits high whilst they go through their recovery journeys together.
Depending on the treatment needs of members of the group, therapists may use talking therapies such as CBT or structured recovery treatment plans such as the 12 Steps.
Family Therapy
Family Therapy involves not only the individual attending rehab but also their loved ones.
This is an important type of treatment, as it ensures that friends and family members are able to support their loved ones throughout their recovery.
With the help of a specialist family therapist, they will discover what their role is and how they can help their loved ones overcome their addiction.
For those whose relationships with loved ones may have been harmed due to addiction and the destructive behaviours that come with it, Family Therapy can also be a cathartic experience that helps to heal some of the traumas caused.
Mental Health Treatment
To ensure that an individual's recovery journey is successful, it is imperative for rehab clinics in Fulwood to identify any mental health needs before treatment commences.
This is because individuals may have developed an addiction because of their poor mental health, particularly if they turn to substances to hide the symptoms of a condition.
Similarly, their drug or alcohol consumption may have caused individuals to develop a mental illness, which may lead to them spiralling deeper into addiction.
To help individuals with mental health difficulties, all good rehabs will therefore offer dual diagnosis treatment.
Dual diagnosis describes the co-occurrence of addiction and mental health issues and may include conditions such as:
Post-Rehab Aftercare Services in Fulwood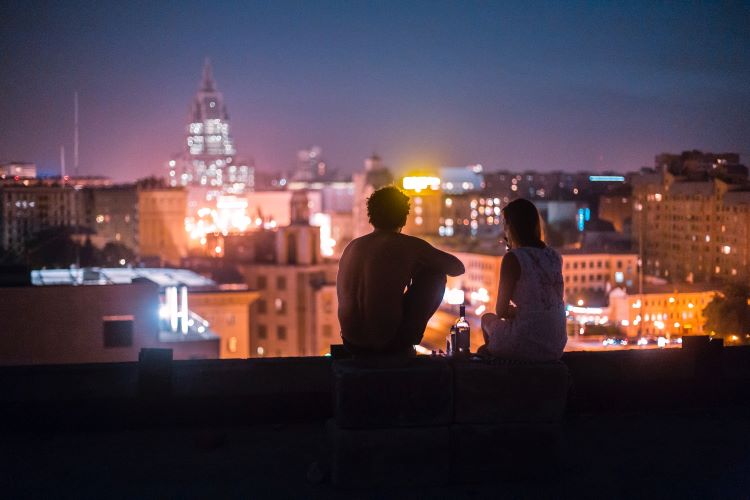 Another of the advantages of choosing residential rehab in Fulwood is that you or your loved one will have access to free aftercare services once the rehabilitation phase is complete.
These services are often offered for 12 months or more after your treatment programme ends and ensure that you will always have a network of people to support you through your ongoing recovery.
The aftercare services offered are likely to vary depending on the rehab clinic that you choose.
However, they are generally able to offer services such as:
Group Therapy
One-to-one sessions for counselling
Help with finding housing
Referral to support groups
Medication management
Tips on self-care and creating healthy, meaningful lives
Aftercare, therefore, facilitates an individual's ongoing recovery and provides services to ensure that they are able to maintain their sobriety long after leaving rehab treatment.
Start your recovery journey today by calling our expert team to access drug & alcohol rehab in Fulwood on 0800 088 66 86
How To Help a Loved One Struggling with Addiction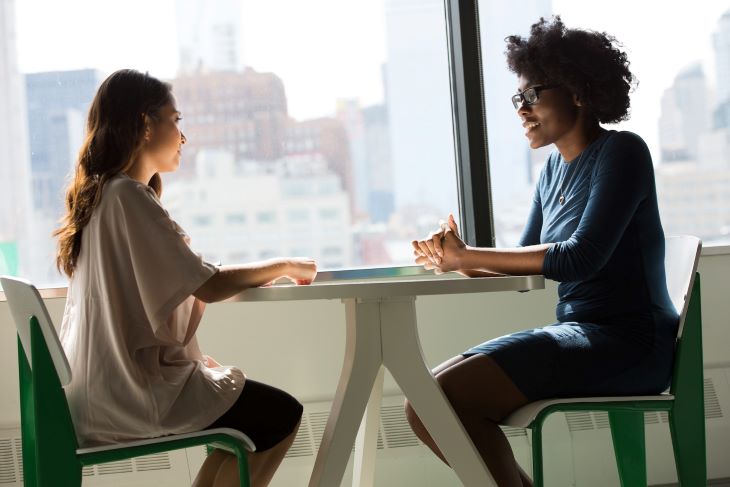 If you are concerned that a loved one may be developing a dependency on drugs or alcohol, then it is important to reach out for help as soon as possible.
It is often the case that loved ones live in denial and do not wish to accept help for their alcohol or drug addiction.
However, not only are they harming their own mental and physical health, but they may be unaware of the impact that their addiction is having on those closest to them.
Bringing up the idea of professional addiction treatment is therefore often a point of conflict if not approached correctly.
If you are struggling to start a conversation, then you may benefit from an intervention.
This is where a specially trained professional with extensive experience in intervention facilitates an open conversation between an individual and their loved ones, with the aim of encouraging them to enter rehab.
Although individuals cannot be forced to attend rehab without their consent, interventions are often successful as they encourage honesty, whilst ensuring that the conversation remains positive and focused on the issue at hand.
FAQs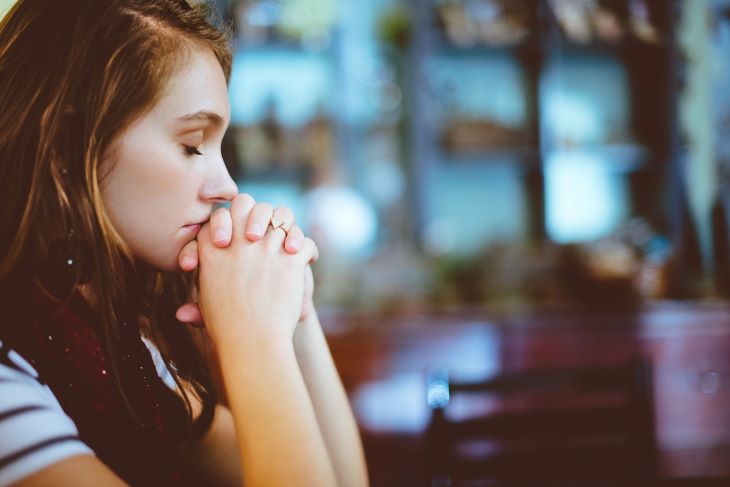 What Would a Day in the Life of a Patient in Residential Rehab Look Like?
The thought of entering an inpatient rehab centre can be daunting, particularly for those who may assume that rehabs are cold and clinical.
However, this is certainly not the case, as all good residential rehab clinics in Fulwood are able to provide patients with a welcoming and homely environment from the second that they step through the doors.
To begin a typical day in a residential setting, individuals will be provided with a healthy breakfast. All centres will have on-site chefs who will prepare three healthy and nutritionally balanced meals a day for patients.
Individuals will then be encouraged to partake in a form of exercise, whether they prefer a more vigorous fitness routine in the gym or a gentle walk around the grounds.
The main focus of the day will be group and individual therapy, where individuals will have the opportunity to address underlying trauma, mental health issues, and experiences that may have led to their addiction.
They may also take part in holistic therapies such as art and drama therapy, massages, and yoga. These types of therapies help individuals to relax and find joy in sources outside of drugs and alcohol.
At the end of the day, after another hearty meal, patients will be encouraged to get a restful night's sleep of 7 to 9 hours.
Along with good nutrition and exercise, getting enough sleep is an essential part of long-term recovery, which can be a tiring process.
How Long Does Alcohol and Drug Rehab in Fulwood Take?
As every recovery journey is unique, the type that it takes to complete rehab in Fulwood will vary from person to person.
This means that it is difficult to put an exact figure on the length of time that you or your loved one will spend in rehab.
However, the average length of a residential rehab programme for optimal recovery is 28 days. This allows plenty of time for detox, therapy, and relapse prevention planning.
For some individuals, it may be necessary to take part in extended rehab programmes particularly if their addiction is more severe or they have a dual diagnosis that requires more intensive treatment.
What Happens If I Delay Getting Professional Addiction Treatment?
When addiction is left untreated for a long period, it is likely to worsen significantly.
In fact, addiction can quickly spiral out of control, and before long an individual may develop severe and long-lasting health complications that change their life completely.
Delaying treatment can also lead to premature death from drug or alcohol overdose. 4,859 drug poisoning-related deaths were registered in England and Wales in 2021, which is equivalent to a rate of 84.4 deaths per million people.
Sadly, this figure is rising, having increased by 6.2% from the rate recorded in the previous year. [6]
To avoid this from happening, it is strongly recommended for individuals who may have any symptoms of addiction, no matter how small, to seek help straight away.
How Much Does Private Residential Rehab in Fulwood Cost?
Funding private residential rehab is often one of the biggest worries for those wanting to seek treatment for addiction.
It is difficult to determine the exact cost of rehab, as this varies depending on factors such as:
The clinic chosen
Facilities provided
Accommodation available
The length of your treatment programme
Detox medications required
The cost of rehab treatment in Fulwood and across the UK typically ranges from £1,500 to £2,500 per week.
However, some private clinics may charge up to £10,000 per week, particularly if they are able to offer more luxurious accommodations and facilities.
If you have a budget in mind, you should contact the rehab clinic of your choice to see if they can set up a payment plan that works around this.
Alternatively, they may be able to recommend a clinic that is within your price range or let you know whether they can accept private insurance for your stay.
How Do I Choose the Best Drug and Alcohol Rehab Centre?
Firstly, we would recommend taking a look at the Care Quality Commission (CQC) inspection reports for all of the rehab centres that you are choosing from.
Being CQC-approved indicates that the centre offers high-quality treatment and care for its patients and that it is successful in helping individuals overcome addiction.
You could also read some past client testimonials to gain a better understanding of what their experience was like and whether this would suit you.
However, it is important to remember that every individual will have a unique experience at rehab, as all patients have different treatment needs.
This means that when choosing a rehab centre in Fulwood, you should consider your own needs to ensure that you select the best place for you.
For instance, if you have a dual diagnosis, you should enquire as to whether mental health treatment is provided at the rehab clinic of your choice.
Some other factors that you should consider include:
Your budget and whether it can be catered to
The facilities available
Accommodation
Location
Considering all of these factors before making a final decision will ensure that you are able to find the most suitable rehab clinic in Fulwood for your needs or the needs of your loved one.
Start your recovery journey today by calling our expert team to access drug & alcohol rehab in Fulwood on 0800 088 66 86
How Effective is Inpatient Drug and Alcohol Rehab Treatment?
A study conducted by the NHS National Treatment Agency for Substance Misuse found that the best-performing rehab facilities achieved success rates of between 60 and 80%.
However, the least-performing facilities struggled to achieve 20% success. [7]
The quality of care offered at rehab clinics in Fulwood is evidently an important factor in the effectiveness of an addiction treatment programme.
The study also indicates that the success rates achieved by the best-performing private rehab clinics are much higher than those achieved by NHS and community-based outpatient services.
This highlights the benefits of choosing private inpatient rehab treatment in Fulwood.
Also, 2020 figures show that 5.7% of opiate users aged 18 and over successfully completed rehab treatment in Lancashire and did not re-present to treatment within 6 months. This figure is significantly better than England, which is 4.7%.
In terms of non-opiate drug users, 42.8% completed treatment without re-presenting in 6 months, which again is a significantly higher figure than England, at 33%. [8]
However, whether your treatment is successful is ultimately determined by your attitude to long-term recovery.
If you are genuinely committed to fighting addiction and changing your life for the better, you are more likely to find rehab effective than those who enter with a negative attitude to recovery.
References
[1] Lancashire Insight, Health and Care, Drugs: Key Findings, Lancashire County Council https://www.lancashire.gov.uk/lancashire-insight/health-and-care/health/lifestyle/drugs/
[2] Local Authority Health Profiles, Fingertips Public Health Data, Office for Health Improvements and Disparities https://fingertips.phe.org.uk/profile/health-profiles/data#page/1/gid/1938132694/pat/6/par/E12000002/ati/102/are/E10000017/yrr/3/cid/4/tbm/1
[3] Lancashire Insight
[4] Deaths Related to Drug Poisoning by Local Authority, England and Wales, Office for National Statistics, August 2022 https://www.ons.gov.uk/peoplepopulationandcommunity/birthsdeathsandmarriages/deaths/datasets/drugmisusedeathsbylocalauthority
[5] Substance Misuse Treatment for Adults: Statistics 2020 to 2021, Office for Health Improvement and Disparities, November 2021 https://www.gov.uk/government/statistics/substance-misuse-treatment-for-adults-statistics-2020-to-2021
[6] Deaths Related to Drug Poisoning in England and Wales: 2021 Registrations, Office for National Statistics, August 2022 https://www.ons.gov.uk/peoplepopulationandcommunity/birthsdeathsandmarriages/deaths/bulletins/deathsrelatedtodrugpoisoninginenglandandwales/2021registrations
[7] The Role of Residential Rehab in An Integrated Treatment System, National Treatment Agency for Substance Misuse https://webarchive.nationalarchives.gov.uk/ukgwa/20170807160623/http://www.nta.nhs.uk/uploads/roleofresi-rehab.pdf
[8] Lancashire Insight