Drug & Alcohol Rehab Mallorca
People from all around the world choose to live in Mallorca to take advantage of the beautiful views, nightlife, and idyllic weather. Thanks to this, and its reputation as an excellent holiday spot, Mallorca has a large ex-pat community of people from the UK.
However, like populations from across the UK, Mallorca has its own issues with drug and alcohol abuse meaning that there are options for an alcohol and drug rehab in Mallorca.
It is important to understand exactly what these options are because left unchecked, drug and alcohol abuse has a hugely detrimental impact on communities on small and large scales. These impacts can be as isolated as the breakdown of social relationships between family members but can end up impacting larger issues like the rates of crime in Mallorca.
You can read more about the disease of addiction here.
Therefore, drug and alcohol rehab in Mallorca plays an important social function.
It helps people struggling with addiction to drugs and alcohol to begin their path to recovery, and resume their roles as important and beneficial members of society. It helps to reforge broken social bonds, and a community with low rates of drug and alcohol abuse also sees a reduction in the amount of antisocial behaviour, and crime.
Start your long-term recovery journey today by calling our expert team on +44 330 333 6197
Staging an intervention for drug and alcohol addiction in Mallorca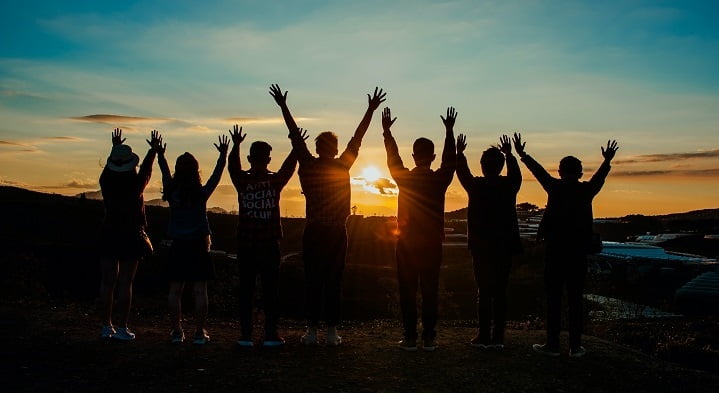 Staging an intervention is a long and challenging process that is undertaken by the family and friends of a person who is addicted to drugs or alcohol.
The close family and friends of the person will form a group. The group will meet with the addict, and the meeting will follow three key steps.
Firstly, the group should each explain their feelings towards the person and their addiction. This could include any anger about the way in which they've treated you or neglected their responsibilities, or any concern that you have caused with regard to their stability or health.
Second, the group should share a number of clear, simple, and achievable goals. These goals should work to reduce negative behaviour which reinforces their addiction, and they might include something as significant as making contact with drug and alcohol rehab in Mallorca.
Finally, the group should agree on and share what the consequences will be for the addict if they fail to reach their goals or make significant progress towards them.
The CRAFT approach to intervention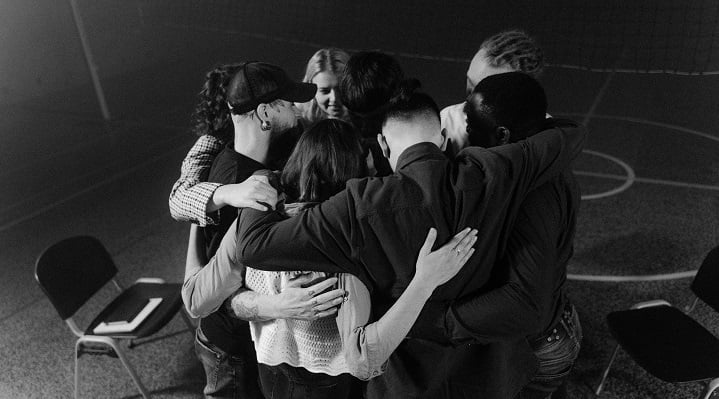 Just as every person with an addiction is different, there are different ways for a support group to stage an intervention. High among these is the CRAFT approach to intervention.
CRAFT stands for 'Community reinforcement approach and family training', and this method of intervention has a clear aim, which makes it simple for a support group to execute.
The approach highlights the differences between good behaviour which makes progress away from the addiction and bad behaviour which reinforces the addiction.
It does this by rewarding positive behaviour and positive outcomes while letting the consequences of negative behaviour have their impact on the addict without stepping in to mitigate it.
So, when the addict does something positive, as a group you should take the time to praise their effort and reward them with celebration.
This will make it more likely that the addict makes positive choices in the future, as they look to the reward of that behaviour.
Even with the CRAFT approach, a support group should be prepared for an intervention to fail. Addiction is a serious medical issue, and it's sometimes too challenging for an addict to make substantial progress without experienced support. That support can come from drug and alcohol rehab in Mallorca.
Start your long-term recovery journey in Mallorca today by calling our expert team on +44 330 333 6197
How do I know if I'm addicted to drugs or alcohol?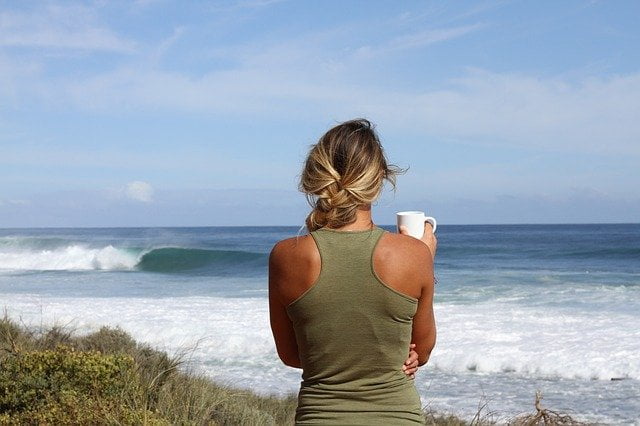 Understanding your relationship with substances like alcohol or drugs is complicated, and you should understand that assessing that relationship isn't easy.
Many people who have a negative relationship with drugs or alcohol completely avoid conversations on the topic, and will do their best to not have to think about their drug or alcohol abuse and misuse.
In part, this is down to the harsh social stigma that comes with being labelled an addict. Carrying this label can cause deep feelings of shame and guilt for your actions and allowing yourself to get into that situation, and knowing this, some people do their best to avoid the label together.
But this is counter-intuitive and does not help.
Instead, avoiding thinking about your relationship with drugs and alcohol, and whether or not you are an addict, only has negative consequences.
Your relationship with drugs or alcohol might be worse, leading to a disconnect between you and your family and friends. Your addiction might deepen, putting your short and long-term mental and physical health at direct risk.
Ultimately, it means that you won't look for the support that you need from drug and alcohol rehab in Mallorca.
Start your long-term recovery journey with the help of a today by calling our expert team on +44 330 333 6197
How to determine whether you are addicted to drugs or alcohol: the CAGE questionnaire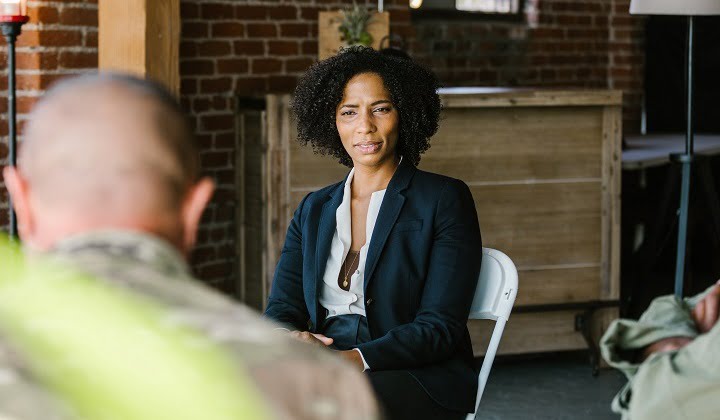 One resource that can help you to come to terms with your addiction is the CAGE questionnaire. It is not a formal diagnosis, but what it does do is provide some indication of whether or not you are addicted to either drugs or alcohol.
It consists of six questions, which are all short and simple. If your answers to two or more of the questions are 'yes' then the CAGE questionnaire suggests that you might be addicted to drugs or alcohol.
The questionnaire is very quick to use and should take less than five minutes. It is also written in plain English and can be found online, making it very accessible.
While it isn't a formal diagnosis, and shouldn't be thought of as such, it might help you to come to terms with the fact that you are struggling with addiction to drugs and alcohol, and denial. Acknowledging this can help you to, eventually, access help from drug and alcohol rehab in Mallorca.
What is rehab?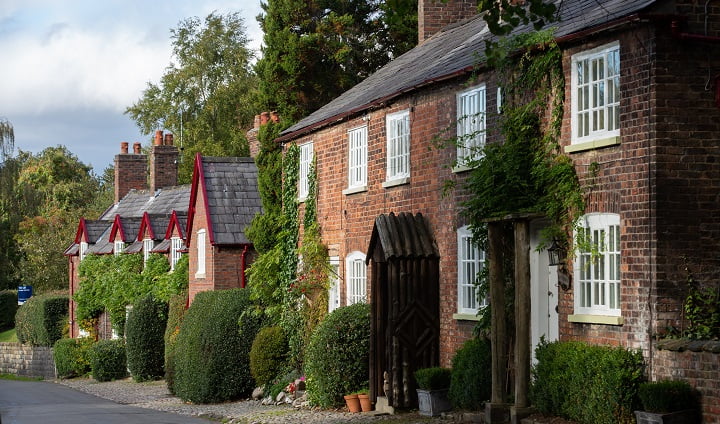 Drug and alcohol rehab in Mallorca is different for everyone, as each patient has their own unique set of needs and circumstances.
Addiction is not considered a 'choice' or 'moral failing' on behalf of the addiction sufferer – so the focus of rehab is always on returning agency to the patient.
However, rehab in Mallorca will typically include the following steps:
Treatment – you will receive medical treatment for your addiction if it is required, for example undergoing a medically supervised drug or alcohol detox. You will have medical professionals on hand as you experience withdrawal symptoms as your dependency on the drug decreases.
Therapy – alongside your treatment, and once it has concluded, you will be given the option to undergo therapy. Most often this will be a talking therapy, where you will reflect on your addiction and consider what steps you can take to prevent it in the future. Many different kinds of therapy and addiction counselling techniques are available at rehab clinics throughout Mallorca.
Aftercare – aftercare support is offered to you once you leave rehab in Mallorca, and this will regularly involve joining support groups, attending group therapy sessions, and getting involved with other recovery-based projects. You can also speak to your clinic for any help or advice should the situation arise.
Should I go to inpatient or outpatient rehab treatment in Mallorca?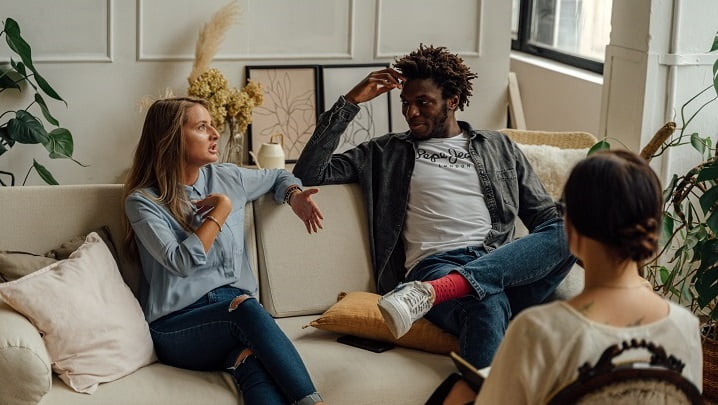 Whether or not you decide to go for inpatient or outpatient addiction treatment services is a personal choice, and is most often a reflection of your own unique circumstances and responsibilities.
The decision will also be informed by the severity of your addiction, and the risk it poses to your immediate health.
If your addiction comes with dangerous and painful withdrawal symptoms, such as alcohol addiction, this is another factor to consider.
Generally, with addictions that require a detox phase, an inpatient stay in drug and alcohol rehab in Mallorca is what is recommended.
With addictions that have more mild withdrawal symptoms, and with substances that aren't physically addictive, an outpatient stay in drug and alcohol rehab in Mallorca might suit you best.
The cost of the two types of treatment also varies, and for lots of people, this plays a role in their decision.
Start your long-term recovery journey today by calling our expert team on +44 330 333 6197
Inpatient treatment for drug and alcohol addiction in Mallorca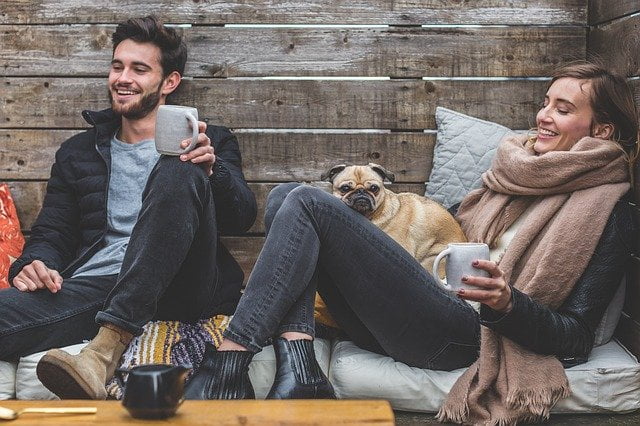 As an addiction sufferer looking for drug and alcohol rehab in Mallorca, you can choose whether you want to undergo inpatient or outpatient treatment for drug and alcohol addiction.
Inpatient drug and alcohol rehab in Mallorca is when an addiction sufferer commits to staying in the rehab clinic for the entire duration of the treatment, which is normally recommended to be four weeks. This is called residential rehab and, due to its high cost, is generally offered only by private rehab centres.
An alternative to residential inpatient treatment is quasi-residential inpatient treatment. Here, you don't stay in the clinic itself, but in some other accommodation that is still away from your normal place of residence.
Sometimes your home environment can be the source of triggers and temptations and potentially negative influence from family or friends. Your time in residential treatment or quasi-residential treatment will remove you from these factors, and you will be able to focus exclusively on your recovery.
Some recovering addicts will then choose to stay for longer periods of time in the rehab clinic, but it is equally important that your time in treatment prepares you for everyday life in the outside world.
Outpatient treatment for drug and alcohol addiction in Mallorca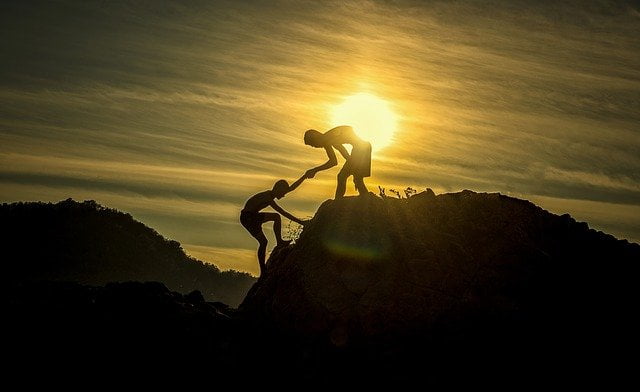 Outpatient drug and alcohol rehab in Mallorca is very different to inpatient treatment.
Outpatient treatment is largely self-directed and relies on your good judgement and discipline. You won't be staying in the rehab clinic for the duration of your treatment. Instead, you'll get to choose where you spend your time when you aren't attending the clinic for therapy, treatment sessions such as detoxes, and wider support.
This means you can continue with your life, largely as normal throughout the rehab process, which can understandably be an attractive prospect for lots of people.
Thanks to this, you can have more flexibility with your treatment, and you might decide to use self-administered detox kits at home and attend therapy sessions online.
Outpatient treatment is normally only recommended when you have an addiction that doesn't place your health and well-being at immediate risk.
For example, if you have a strongly developed addiction to alcohol, you are at risk of the effects of alcohol poisoning and outpatient treatment wouldn't normally be recommended for you.
This makes outpatient drug and alcohol rehab in Mallorca more accessible to lots of people and means that the cost is also reduced.
You should still seek advice on this, however, as your circumstances might not be suitable for outpatient treatment and you may still require inpatient treatment which has longer-term rates of success.
What is alcohol addiction?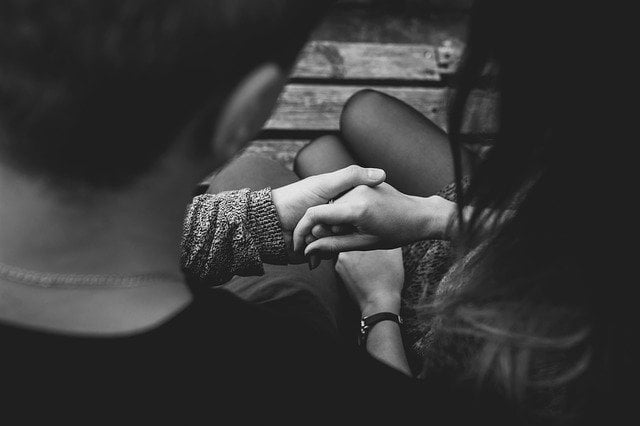 Alcohol addiction, or alcoholism, is one of the most common-place addictions across Western society, as a culture of excessive drinking is too often normalised, and underestimated.
Alcoholism is characterised as the experience of withdrawal symptoms in the absence of alcohol, and the presence of strong or uncontrollable cravings for alcohol, resulting in compulsive drinking.
Alcoholism is extremely damaging to your physical and mental health, and your work and social relationship. The excessive consumption of alcohol can contribute to liver failure and damage to other vital organs, and it is highly correlated with the experience of mental health disorders, primarily depression and anxiety.
Because of its severity, alcoholism should be treated as a matter of urgency at a suitable alcohol rehabilitation service in Mallorca.
Start your long-term recovery journey today by calling our expert team on +44 330 333 6197
Alcohol rehab in Mallorca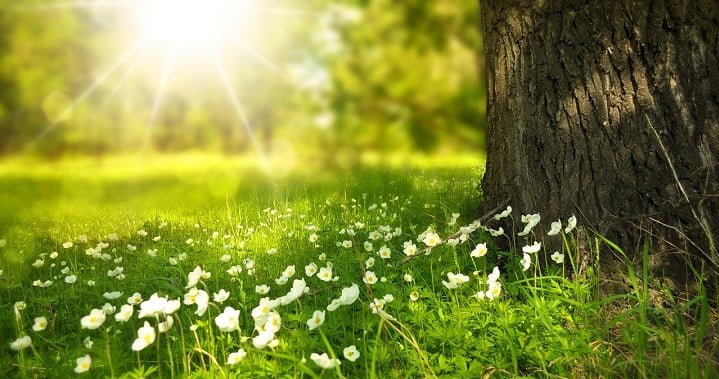 Unfortunately, treatment for alcoholism is extremely challenging. If not done correctly, withdrawing from alcohol as an alcoholic can lead to potentially life-threatening results.
The primary concern when withdrawing from alcohol as an alcoholic is the development of delirium tremens. One of the most dangerous alcohol withdrawal symptoms can be seizures, and if these aren't managed correctly, they can progress to the onset of delirium tremens.
Delirium tremens can be fatal, and drug and alcohol rehab in Mallorca works to prevent its development by using a ten-day Librium-based detox.
Delirium tremens isn't the only alcohol withdrawal symptom, however, and other symptoms can include depressive episodes, restlessness, changes in mood and behaviour, and physical discomfort.
The team at the drug and alcohol rehab centre in Mallorca will help you to manage the progression of these symptoms to help ensure that your treatment stays on track. This may involve the use of a prescription drug such as Librium.
After alcohol detox, you will be able to access therapy.
This therapy will have the primary goal of supporting you to prevent relapse, so you will create achievable relapse prevention plans and coping and avoidance strategies.
It will also help you to come to terms with your addiction and its underlying causes, which will help you to avoid future addictions as you go forward out of rehab treatment and therapy.
Heroin rehab in Mallorca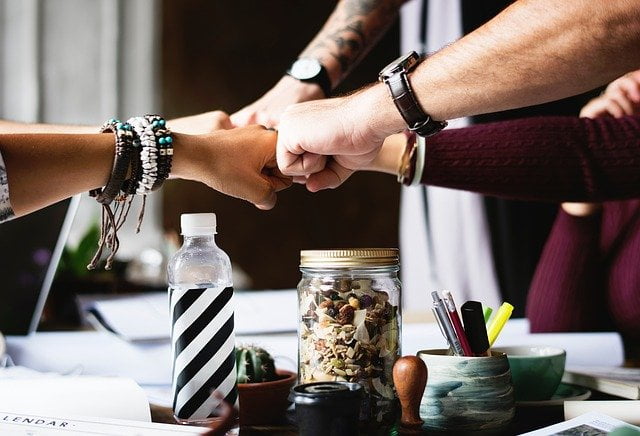 Like alcohol, heroin is a physically addictive substance, and one that is dangerous to be addicted to because an overdose can be fatal.
Because of this, treatment for heroin addiction at drug and alcohol rehab in Mallorca will begin with a heroin detox where the substance is removed from your body.
You will be supported through your withdrawal symptoms, which include general discomfort as well as targeted abdominal pain and nausea and vomiting, with the help of prescription drugs and other medications.
The withdrawal symptoms also have some psychological effects, such as restlessness and difficulty sleeping, as well as anxiousness.
After detox and treatment, a therapy phase will assess your relationship with heroin and will support you as you learn about your addiction and create strategies to prevent relapse.
Cocaine rehab in Mallorca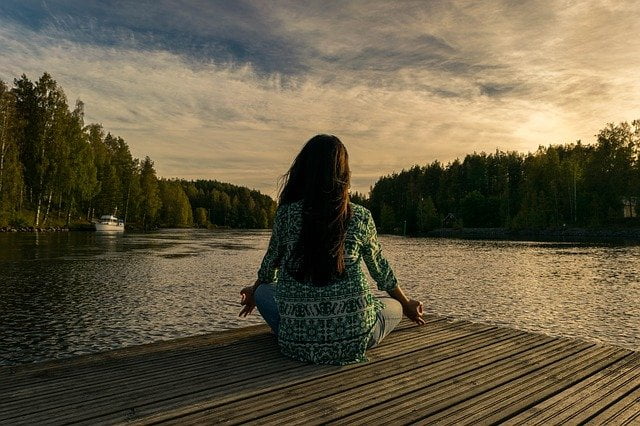 Cocaine is not physically addictive, so it does not require a cocaine detox.
This doesn't mean that cocaine addiction doesn't require drug and alcohol rehab in Mallorca, because it is still a serious issue that is linked with the degradation of mental well-being, and the development of mental conditions.
While being supported through the process of the psychological withdrawal symptoms of cocaine and crack cocaine addiction, you will undergo therapy to help you create relapse prevention plans based on your personal situation and circumstances.
Cannabis rehab in Mallorca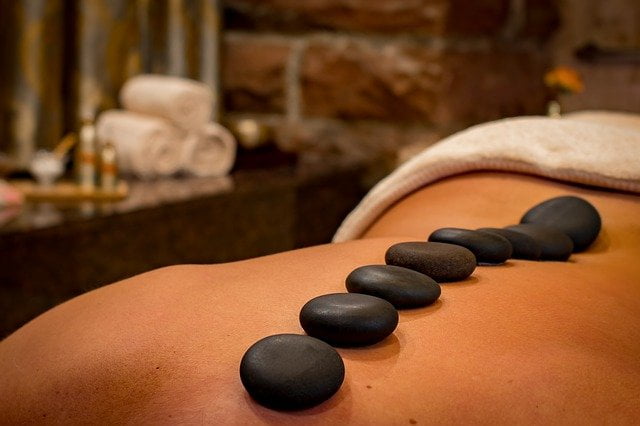 Cannabis is the drug which has the highest number of addicts in the UK, because of its prevalent use across the UK's society.
Cannabis is strongly associated with a decline in social and academic performances, and it can be especially damaging to the health and mental well-being of young people, meaning that seeking out drug and alcohol rehab in Mallorca is essential.
Like cocaine, cannabis addiction is not physical and therefore doesn't require a  cannabis detox. Instead, you will be guided through therapy while you experience any psychological withdrawal symptoms, and you will learn about your addiction and how you can prevent it from occurring again in the future.
Start your long-term recovery journey in Mallorca today by calling our expert team on +44 330 333 6197
What are the different types of alcohol and drug addiction treatment services available in Mallorca?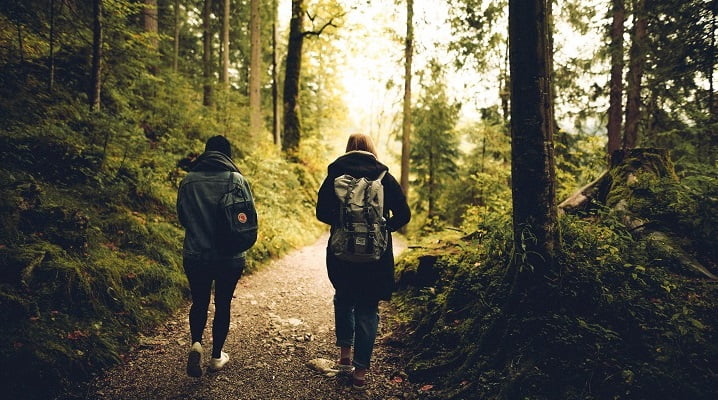 Therapy is one of the core components of drug and alcohol rehab in Mallorca, alongside alcohol and drug detox.
If you don't use therapy to support your recovery from addiction, you will be less likely to learn from your past experiences and mistakes to make lasting changes.
Because each person with an addiction has their own personal history, with their own preferences, not everyone who is in rehab for drug and alcohol treatment receives the same therapy.
However, cognitive behavioural therapy is overwhelmingly the most popular form of therapy for working with a substance addiction. This is because CBT is designed to help you to understand patterns in thoughts, behaviours, and emotions, and identify strategies to lead to healthier behavioural choices and decisions.
CBT isn't the only form of therapy, though, and you might want to consider other options like include:
You can request to work with the team at a drug and alcohol rehab centre in Mallorca to establish which form of therapy is best suited to you.
Dual diagnosis treatment in Mallorca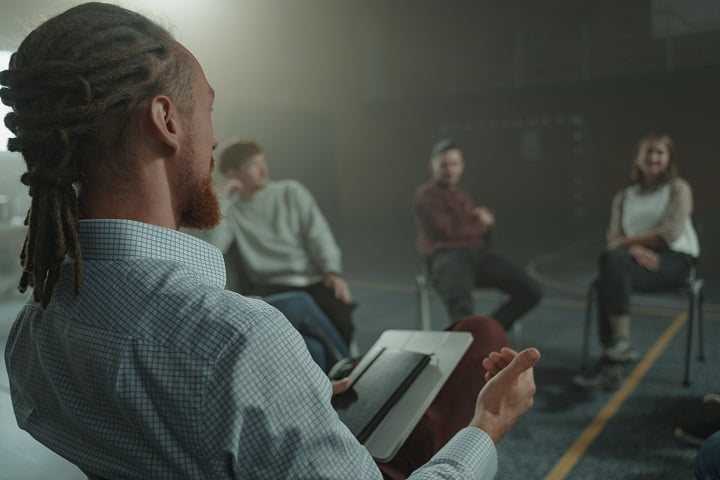 While it initially seems complicated, dual diagnosis treatment is quite straightforward. Dual diagnosis treatment aims to recognise that quite often, addiction is only one of two mental health disorders and that sometimes two mental health disorders can coexist.
Dual diagnosis treatment assesses you for the presentation of another mental disorder, and whether or not one is found, it means that your treatment for addiction can cover all bases.
The reason why dual diagnosis is important is that a second underlying mental health disorder could be impacting your addiction in a variety of complex ways.
By addressing both disorders, if they exist, you can improve both, and you will be more able to deal with your addiction, knowing all the factors that are playing into it.
Relapse prevention at rehab in Mallorca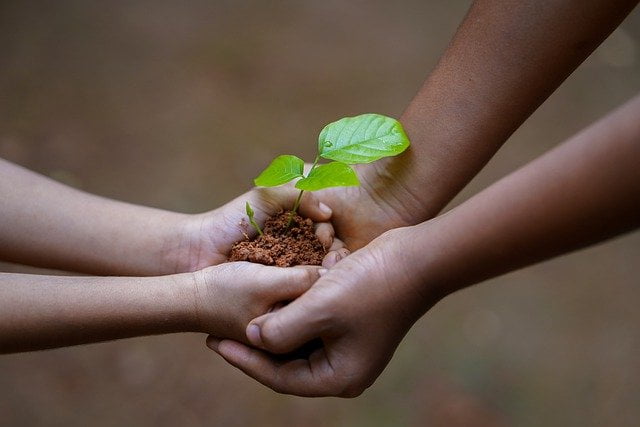 Experts have agreed that abstinence is far more effective than harm reduction or moderation management, which is why so much time at rehab goes into relapse prevention.
Every relapse prevention plan is unique, based on the need of the person in recovery. The goal of relapse prevention is to support you to remain on the road to recovery, even when you make mistakes.
Ultimately, it exists to prevent you from engaging in long-term addictive behaviour again.
Relapse prevention will form a central role in your time in therapy. It primarily focuses on how you can identify the triggers which lead to addictive behaviours.
Once these have been identified, it will allow you to:
Avoid coming into contact with triggers
Design and create individual coping mechanisms which will help you to manage triggers in a healthy way when it is impossible to avoid them
Start your long-term recovery journey today by calling our expert team on +44 330 333 6197
Rehab aftercare and support services in Mallorca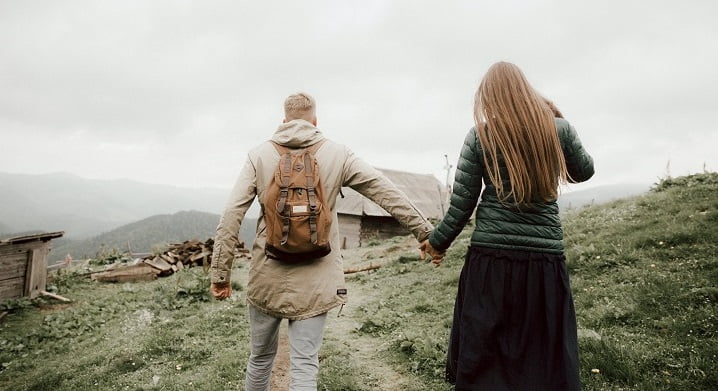 After your treatment in drug and alcohol rehab in Mallorca is finished, the next step is rehab aftercare. This process will help you to get involved with a variety of support groups and support services.
These might include:
Alcoholics Anonymous: Perhaps the best-known support group for recovering addicts, Alcoholics Anonymous aims to provide you with motivation and support as you journey through recovery. The group works off the fundamental processes set out by the 12-step programme. Regular sessions are held locally, and people in attendance will be able to share their stories and support each other.
Narcotics Anonymous: Created after the success of Alcoholics Anonymous, Narcotics Anonymous is founded on the same principles but it applies them to people with all manner of drug addiction, not just alcoholism.
SMART Recovery: SMART recovery is an alternative group which functions online, with the goal of promoting self-acceptance and the ability to learn from mistakes. It's another international group, and it aims to emphasise the benefits of working from a rational framework, which is also supportive and forgiving, for addicts in recovery.
As well to these support groups, you can seek advice and assistance from a rehabilitation clinic, which could include self-administered home detox kits, in addition to continued support from drug and alcohol groups which offer local outpatient services.
How much does rehab treatment in Mallorca cost?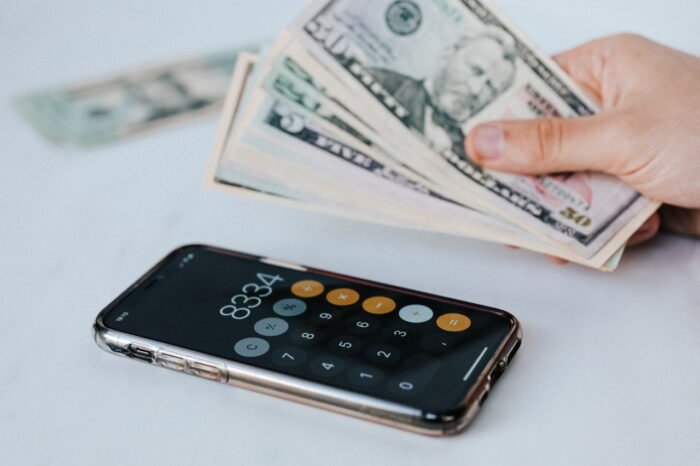 Rehab treatment has different costs depending on the duration of your treatment, and what type of treatment you access.
Inpatient treatment on average costs an estimated £14,000 for a 28-day addiction treatment plan.
This will seem expensive, but a 28-day inpatient stay is one of the most effective forms of treatment for addiction.
On the other hand, the cheapest options can come in at around £4000 for the same length of treatment, while luxury rehab in Mallorca can be as expensive as £40,000 for a 28-day inpatient stay.
Getting Help In Mallorca Today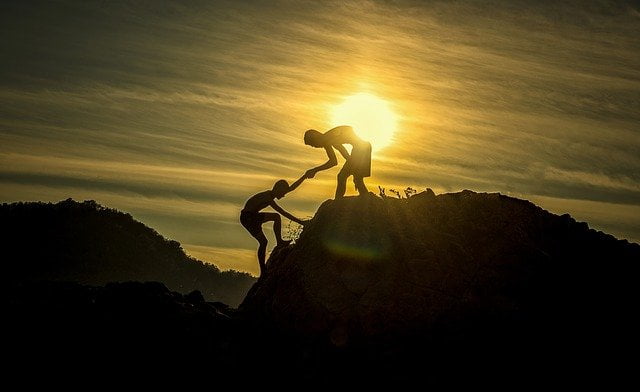 Professionally supported drug and alcohol rehab is one of the best ways to recover from addiction.
If you are worried about your substance use or that of someone you love, it is better to get help sooner rather than later.
Call a member of our team today on +44 330 333 6197 for advice on the next steps you can take to beat addiction for good.
When you make the choice to reach out and get help for your addiction in Warwick, you're choosing to pursue a happier, healthier and longer life.