Drug & Alcohol Rehab in Egham
No matter how severe your addiction is, getting treatment at drug and alcohol rehab in Egham could be the reason you recover and lead a healthier life.
There is a reason that most people note rehab as their first experience of sobriety – there is much more room for failure when you are trying to get sober alone, so rehab is often necessary for people with addiction issues.
One advantage of residential drug and alcohol rehab is that there is 24/7 care, which means patients can get support whenever they need it.
Whether they need to talk about trauma in an individual therapy session or get medication during their detox, there is always a medical professional ready to help.
It goes without saying that normal life is not like this, so inpatient rehab provides the additional support that many patients have been lacking over the years.
Though this intense system has to come to an end after a month, we see great improvement in people who have engaged with an intensive treatment programme at rehab.
The skills they learn stay with them for the rest of their life.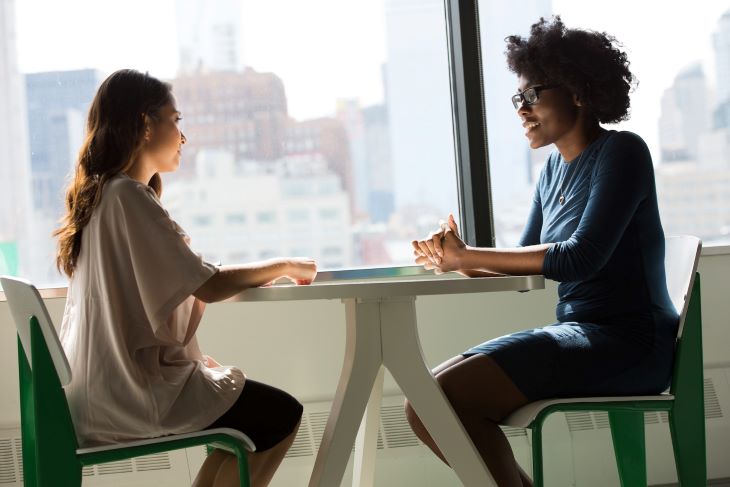 At the right drug and alcohol rehab in Egham, there is something for everyone.
Some people believe that every rehab programme has the same format – detox, therapy and aftercare. This is partly true, as most rehab facilities follow this same basic structure, which is proven to treat addiction very effectively.
However, the details of each treatment programme are unique and each client is offered a slightly different treatment plan at residential rehab.
For example, if they have an eating disorder, special attention will be paid to their diet and therapies that help to address the underlying causes. If they suffer from alcoholism, a medically-assisted alcohol detox will be arranged for the first week of rehab.
Both the 24/7 care and the versatility of inpatient rehab make it different from other drug and alcohol addiction treatments. This is why the relapse rates are lower after rehab than after outpatient treatment, or after home detox.
To start your journey with Rehab Recovery at a drug and alcohol rehab in Egham, call us today on 0800 088 66 86
What are the Cons Of Drug and Alcohol Rehab in Egham?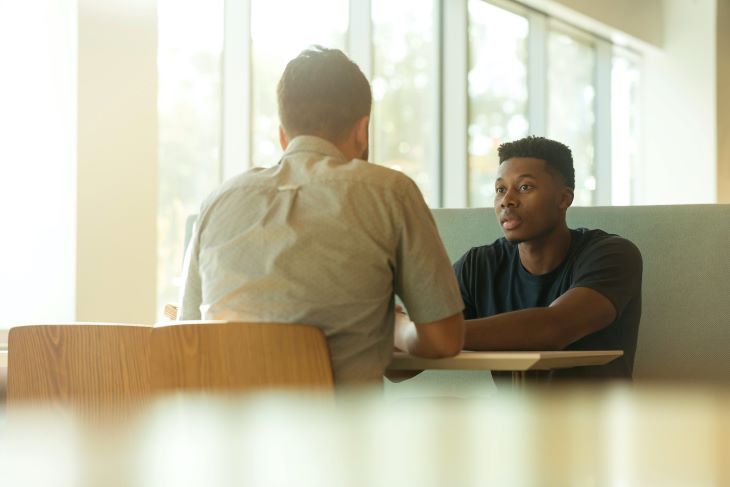 Whilst the right drug and alcohol rehab in Egham can help you overcome addiction, it doesn't happen overnight. When patients enter rehab, they have to put in a lot of work to heal from their issues, and not everyone is in the right place to do this.
One con of drug and alcohol rehab in Egham is that it is a very difficult environment to be in.
Regardless of the amount of support you have, it can always feel overwhelming to be faced with a detox, addiction workshops, educational sessions and all the other aspects of recovery.
If you are not in a suitable headspace, it could leave you feeling flooded with negative emotions.
Another disadvantage of private rehab is that the relapse rates are still relatively high. People who go to rehab do relapse less than others, but there is still a 40-60% relapse rate.
This tells us that lots of people end up reverting back to their addictive behaviours despite going through such an intense rehab programme.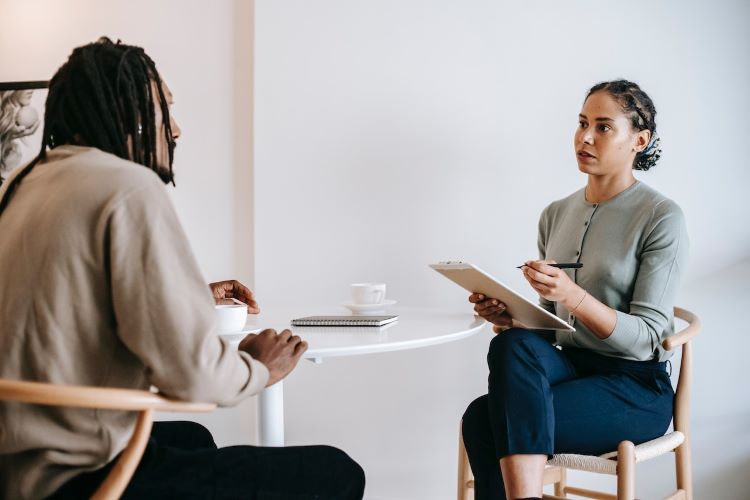 Finally, some people manage to get sober at home, through a home detox and therapy, so it could be said that the intensity of rehab is not necessary for everyone.
Perhaps it is too much for some people, and they would be in a better place mentally if they recovered without a strict schedule.
That all said, nine times out of ten, drug and alcohol rehab in Egham is the best treatment option for people with a substance abuse problem or a behavioural addiction.
Though it can be overwhelming, most patients learn to work through this and come out the other side much healthier. This means they are less likely to relapse into drug or alcohol addiction.
For more information about drug and alcohol rehab in Egham, give our team a call today on 0800 088 66 86
Is Drug and Alcohol Rehab in Egham Right For Everyone?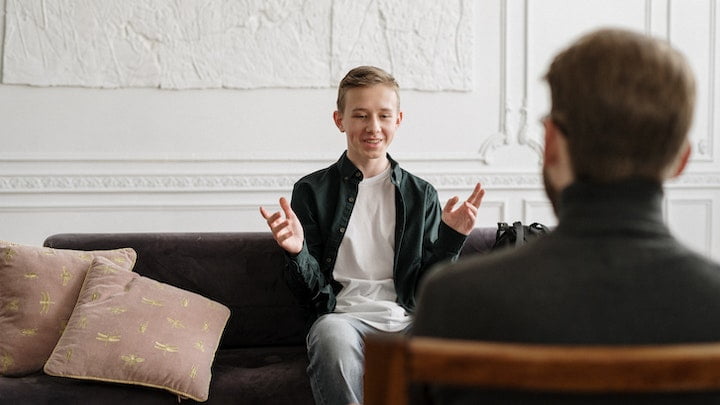 The sad truth is that drug and alcohol rehab in Egham does not work for everyone.
Before we explain why, we want to make it clear that if rehab doesn't work for a patient, they are the exception.
Residential rehab is our most common referral for a reason. However, we do not refer patients to rehab without carefully thinking it through.
We need to trust that they are mentally well enough to handle the intense environment and the expectation that they will abstain from alcohol and drugs.
This means that for those suffering from both severe mental health needs and addiction (a condition referred to as dual diagnosis), additional factors will have to be considered.
We would also be wary of referring anyone who is recovering at the behest of someone else, as they need to have the drive to get sober for themselves if they are going to be able to get through rehab.
It can take years for patients to come to this realisation, which is frustrating for their family members.
If you are in this position with your loved one, do not hesitate to call us to get support at this trying time.
Some patients are suitable clients for rehab, but not just any rehab – they require a specialist treatment centre.
For example, you may require a rehab centre that treats teenagers. Please be assured that there will always be a suitable treatment option for you, so if you have reason to believe you would not be able to attend an ordinary drug and alcohol rehab in Egham, let our team know.
To make sure that you end up at the perfect drug and alcohol rehab in Egham for your needs, call us on 0800 088 66 86
Can I Afford Rehab?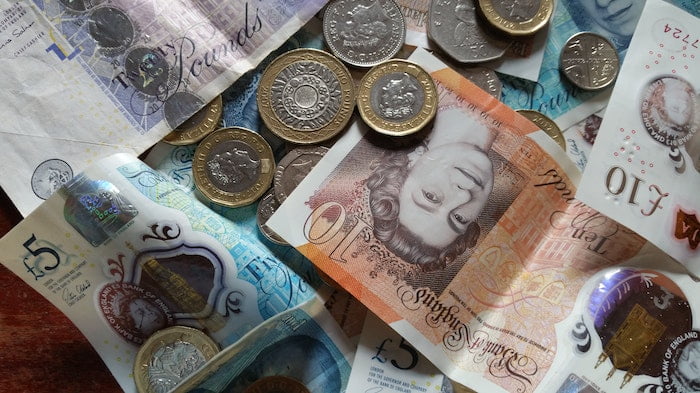 Sadly, one of the things that can stop people from accessing rehab is the fear of financing it.
At Rehab Recovery, we believe we offer a form of support at drug and alcohol rehab in Egham at a price point for everyone.
How Much Does Rehab Cost?
For a week of treatment, you can expect to pay between £1,000 and £10,000.
On average, a 28-day course of treatment (4 weeks) costs £14,00. This works out approximately £500 per day in inpatient rehab.
Outpatient rehab is usually appointment based.
Typically, your support will be charged per session. The price of this will range depending on the type of treatment you are accessing.
How Do People Usually Pay for Rehab?
There are several ways people pay for treatment, including:
Help from private health insurance providers
Help from health insurance providers through employee benefit schemes
Through direct debit schemes
Through fundraising or support from charities
Through help from friends and family.
There are several charity and NHS-run recovery services operating in and near Egham, including:
1. Community Mental Health Recovery Service
Address: Unither House, Curfew Bell Road, Chertsey, KT16 9FG
Telephone: 01932 587 060
Website: https://www.sabp.nhs.uk/our-services/mental-health/community-services/CMHRSrunnymede
2. Narconon Drug Education
Address: 85 Waldegrave Park, Twickenham, TW1 4TJ
Telephone: 020 8607 9998
Website: https://www.drug-education.co.uk/
3. Ealing RISE
Address:36A Northcote Avenue, Southall, UB1 2AY
Telephone:020 8891 0161
Website: https://www.changegrowlive.org/rise-ealing/london
For guidance on how to pay for drug and alcohol rehab in Egham, talk to our experts on 0800 088 66 86
Can I Go to Drug and Alcohol Rehab in Egham If I Have a Mental Health Problem?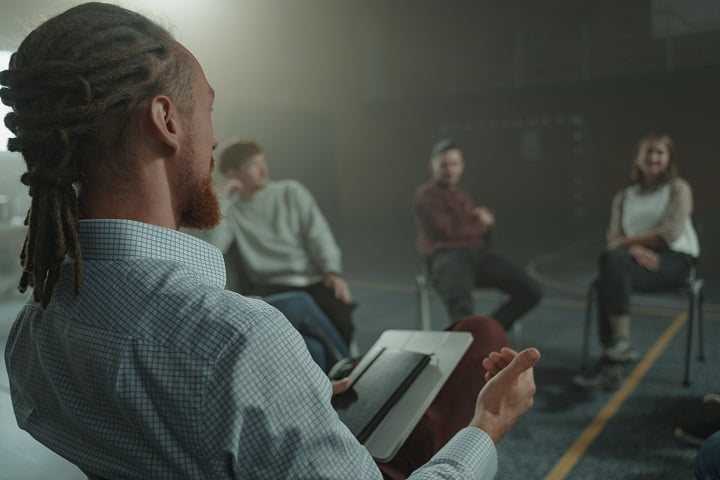 As stated above, when a rehab patient has a mental health condition they are considered a dual diagnosis patient.
It is extremely common for rehab centres to treat dual-diagnosis patients, as there are many co-occurring mental illnesses that stem from addiction, or that are worsened by addiction.
No mental illnesses are discriminated against – some of the most commonly seen include:
However, if your symptoms of any of these illnesses are severe, you may be advised to get treated for this before getting treatment for your addiction.
This is evaluated on a case-by-case basis, so we recommend getting in touch with us if you are a dual-diagnosis patient. We will be able to tell you what the criteria is for different treatment centres in Egham.
You can also get free mental health support from organisations like Mind UK, Young Minds, Rethink Mental Illness, Samaritans and Papyrus.
To find out how a drug and alcohol rehab in Egham can support your mental health, call us on 0800 088 66 86
Can I Go to Drug and Alcohol Rehab in Egham If I Have Children?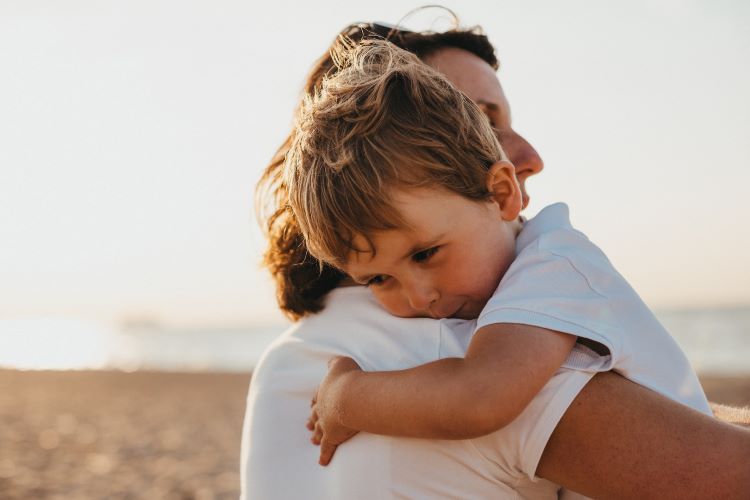 Yes, you can go to rehab as an inpatient or an outpatient if you have children. There is no doubt that you may find the process more difficult, as you will be away from your children for a while, but it is never a good idea to delay treatment for your children.
If you get help now, you could be a much better parent to your children.
You will be dealing with fewer addiction symptoms, which means you will have more energy to spend quality time with your children, and to take an interest in their lives.
You will have also worked on your mental health, which means you will be better at managing your emotions when your family is dealing with stressful events.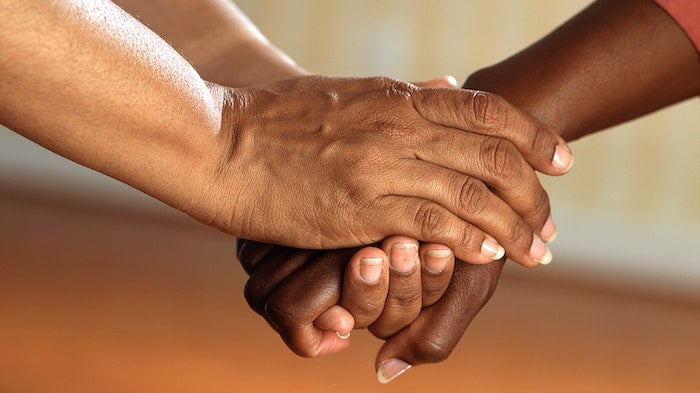 If you go to inpatient rehab, you will have to prepare to be away from your children for on average 28 days. Some rehab centres allow you to see your family semi-regularly, so you may be able to keep in touch with them throughout your treatment.
As an outpatient, if your children are living with you, you would see them every day after your day at the treatment centre.
Some outpatients are tempted to continue life as normal, to make things easier for their children. However, you must be willing to prioritise your recovery, otherwise you could easily relapse.
We do not believe it is wise to try to take care of your children as you normally would. It is vital that you get help with childcare when you start treatment.
You may be wondering how you can talk to your child about rehab without giving them information they cannot handle. We believe the best approach is to be honest, but in an age-appropriate way.
Tell them that you are going to get help for addiction (which you can explain as a health problem), and answer their questions, but avoid going into the details of the detox, or unpleasant withdrawal symptoms.
Find the help you need to beat addiction at a drug and alcohol rehab in Egham by giving our team a call on 0800 088 66 86
Can I Go to Drug and Alcohol Rehab in Egham If I Have a Successful Career?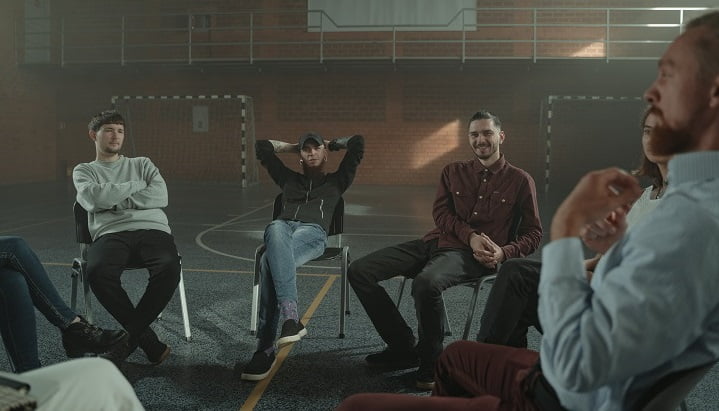 Yes, you can go to drug and alcohol rehab in Egham if you have a successful career. Addiction does not only affect the unemployed, or people with no career path in mind. It can creep up on people who are doing extremely well in their career and, as you can imagine, it can quickly change that.
We understand that highly ambitious people might want to avoid rehab as they do not want to sabotage their successful career. You would have to often take a month off work, and you may miss out on work opportunities as a result of this.
However, please think about how catastrophic addiction is. If you avoid rehab to focus on your career, the symptoms of your substance abuse problem will not go away.
Your problem will almost definitely get worse, and this will have far more negative consequences on your career in the long term.
There is always a chance for you to rebuild your career, but it is much harder to heal from addiction when you have put off treatment for years.
Please also remember that going to rehab does not take you away from society for years – it simply requires you to spend a short amount of time in treatment.
After this, you will have one year of aftercare. This often involves weekly sessions with groups like Alcoholics Anonymous, Narcotics Anonymous, Cocaine Anonymous and SMART Recovery, meaning it is possible to balance this with a career.
It is important to consider that work sometimes contributes to addiction problems. When you go to therapy at rehab, you may learn that your stressful job has pushed you towards addiction, or perhaps you have been using work to avoid your addiction and mental health condition.
This shows that it is so important to prioritise your health over work. You need to get to the bottom of your issues as soon as you can, otherwise they will become even more complicated and even more difficult to recover from.
Find your way towards health and happiness at a drug and alcohol rehab in Egham – give our team a call on 0800 088 66 86
How Can Rehab Recovery Help Me?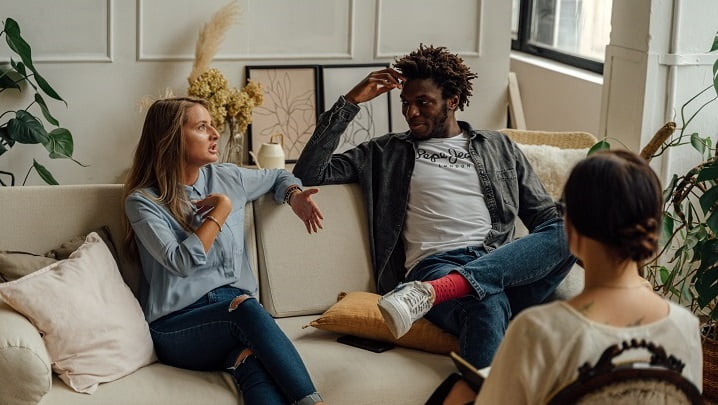 We are in touch with a wide range of drug and alcohol clinics in Egham that treat people from all backgrounds.
Whether you are a teenager or adult, you have a substance or behavioural addiction, and whether your problem is mild or severe, there is a treatment programme for you.
As we have extensive experience referring many clients to rehab facilities, we will often already have an idea of the type of centre that will serve you best.
Your Rehab Recovery journey starts with a free assessment. Our friendly team will assess your treatment needs by finding out about your addiction history, your symptoms, and the types of treatment you would like to have.
To make sure the environment at rehab suits you, we will talk to you about the different facilities and resources that can be provided. If you have any particular preferences, we will add this to our search.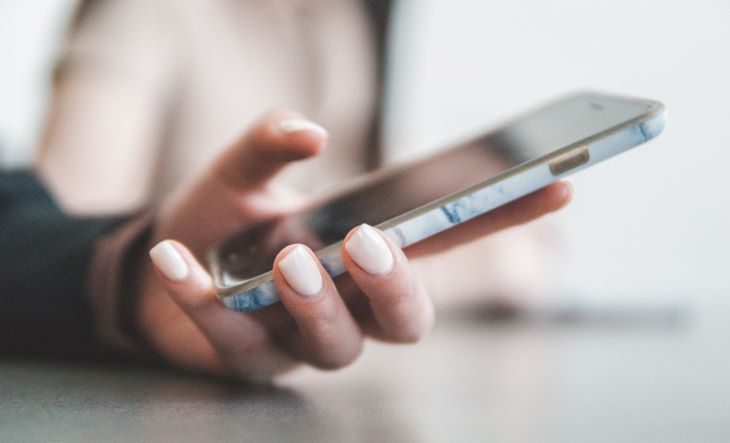 If you are still tempted to hold off on rehab treatment, we would like you to reflect on whether you would take the same stance if you had a physical health problem.
It is obvious that substance abuse will not resolve itself without treatment, so please do not stay trapped in the cycle of addiction any longer than you need to.
Every rehab in England and Wales that we work with is vetted by the Care Quality Commission.
Get help for addiction across Surrey, including in Woking, Guildford, Walton-on-Thames, Ewell, Esher, Camberley, Redhill, Leatherhead, Epsom, Weybridge, Ashford, Staines, Farnham, Horley, Goldaming, Reigate, Caterham, Frimley, Cobham, Dorking, Addlestone and many others.