Drug & Alcohol Rehab in Llandudno
Wales is not exempt from the effects of drug and alcohol addiction which are so prominent in the United Kingdom. From 2020 to 2021, there were almost 4,849 drug-specific hospital admissions (not drug-related) and 13,815 alcohol-specific admissions [1] (not alcohol-related) in Wales.
Drug and alcohol-specific conditions refer to conditions and illnesses which are a direct cause of the substance, such as poisoning, overdose, and so on.
It was estimated in Wales that 916 people per 100,000 are admitted to hospital due to alcohol related illnesses and injuries annually. There were 5,155 children in Wales who received care and support due to their parent's substance use disorder and inability to adequately provide care for them.
In addition to these children who were in toxic home environments, there were 396 children excluded from school because of their illicit drug and alcohol consumption habits.
Furthermore, around 621 children were admitted into a drug and alcohol rehab facility due to substance use disorder in Wales from 2021 to 2022.
Furthermore, areas in North Wales such as Llandudno in Conwy County suffer significantly from the effects of drug and alcohol addiction.
It is estimated that alcohol is around 60% more affordable than it was 40 years ago, and around 40% of the population in Llandudno [2] and Conwy County exceed the recommended weekly guidelines for alcohol consumption.
Llandudo, along other areas in Conwy County and North Wales, has referral rates which exceed the national average.
The referral rate due to substance use disorder is around 864 people per 100,000 in Conwy County (including Llandudo) [2], compared to a national average of 822 in Wales.
It is also estimated that alcohol misuse costs the Welsh economy around £25b per year due to healthcare, social care, crime, lost productivity costs, and so on.
Admissions into a Drug and Alcohol Rehab in Llandudno and North Wales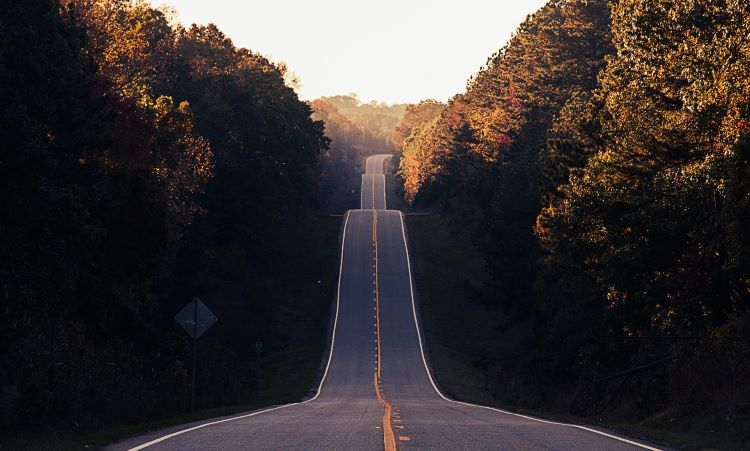 If you suspect that you or a loved one is suffering from a drug or alcohol addiction, it is important that you seek professional help. At Rehab Recovery, we can help you be admitted into a drug and alcohol rehab in Llandudno and other areas of North Wales.
At a drug and alcohol rehab in Llandudno, you will receive support from licensed professionals and health practitioners, and you will undergo a range of science-based treatments such as behavioural therapy, family therapy, medicated assisted treatment, and so on.
You have already made the biggest step to initiate your long-term recovery, and that is to admit that you have an addiction and understand that you need support.
By dialling the number 0800 088 66 86, you will be greeted by a friendly and trained admissions officer from Rehab Recovery who can help facilitate your long-term recovery.
You will be free to ask whatever questions or concerns that you may have, and once you are ready, we will help you complete a health assessment necessary to the process.
The health assessment will merely ask questions related to mental health issues or physical issues (if any), addiction history, medical history, and so on. A health assessment will help us and the addiction specialists to determine the most optimal form of treatment for you.
Symptoms and Health Issues Related to Addiction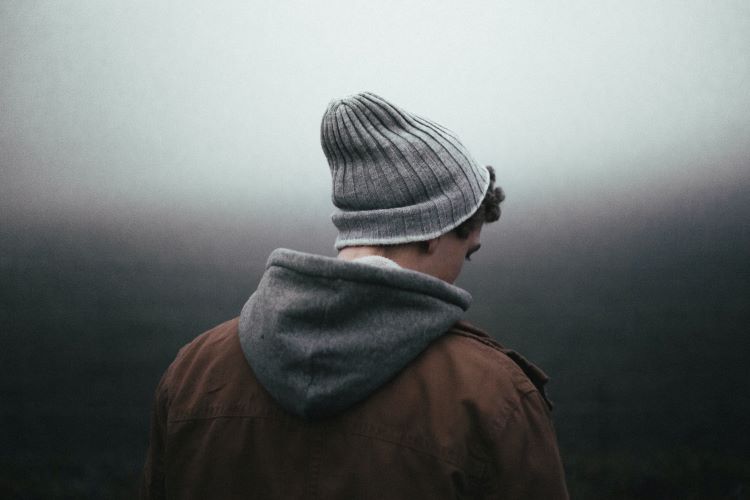 Addiction does not only mean that someone is addicted to a substance, and that the problem is that they cannot stop consuming this intoxicating substance.
There are a range of physical and psychological health complications related to addictions which make it even more problematic, in the short term and long term.
If subjects are unable to address their consumption habits, they may experience long term health problems such as anxiety disorder, clinical depression, cancer, disease, and so on.
These substances are considered to be carcinogens, which means that they can lead to cancer.
Furthermore, alcohol is responsible for around 90% of liver disease cases [3], which causes the highest amount of premature and preventable deaths in the United Kingdom.
The short term symptoms of addiction are what makes it very difficult to quit drinking or consuming drugs. Not only is the subject's brain addicted to these substances, they may experience discomforting symptoms should they abstain.
These are withdrawal symptoms, and they can be physical or psychological.
Physical withdrawal symptoms can cause severe problems and may even lead to death. Because of this, patients may need to undergo a medicated detox at their drug and alcohol rehab in Llandudno.
Physical withdrawal symptoms include but are not limited to headaches, fatigue, abdominal pain, vomiting, seizures, and more.
Psychological withdrawal symptoms, on the other hand, can include insomnia, paranoia, anxiety, depression, delirium, and so on. While these can be severe and develop into long term mental health issues, they do not have the potential to directly kill patients as physical withdrawal symptoms can.
What Happens at a Drug and Alcohol Rehab in Llandudno?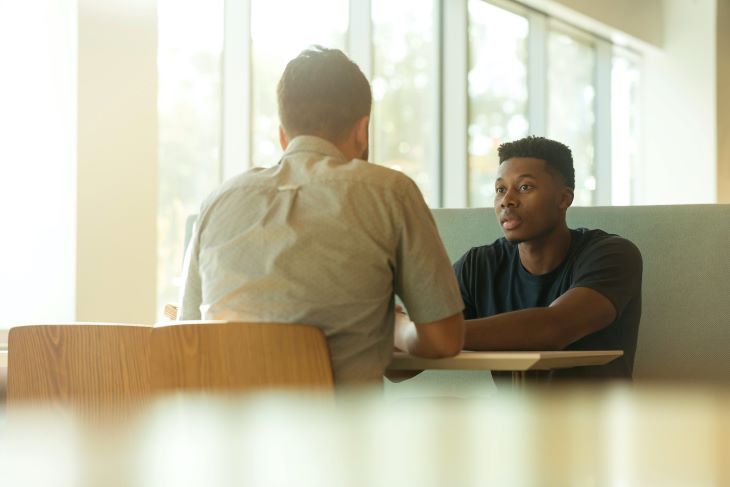 Before you wonder what the rehab process in Llandudno and North Wales is like, it is important to understand that there are different forms of drug and alcohol rehab centres according to different patients and their unique needs.
Before you enter a drug and alcohol rehab, you should understand the differences between outpatient treatment at a regular rehab and inpatient treatment at a private drug and alcohol rehab.
1. Inpatient Treatment at a Residential Rehab
Inpatient addiction treatment [4] is thought to be the most effective treatment programme for people in recovery. This is because not only do they have access to the highest quality of treatment and medically supported facilities, they are able to spend a considerable amount of time undergoing treatment in a place which is devoid of relapse triggers and occupied by health professionals.
Personalisation is a significant component of inpatient treatment, and this can optimise their responsiveness to recovery methods significantly. Since the symptoms, substance, severity, and causes of addiction vary, it is important to include personalisation throughout treatment.
Furthermore, inpatient treatment at a residential rehab is optimal for patients who are suffering from mental health issues.
This is because a personalised treatment programme can account for co-occurring disorders, and patients will be able to undergo concurrent treatment. It is estimated that around 60% of patients suffering from addiction also suffer from a form of mental health addiction.
When this is the case, they will undergo a dual diagnosis, and they will need to undergo treatment as an inpatient.
Therefore, inpatient treatment is highly advised for patients who are suffering from severe withdrawal symptoms, mental health issues, biomedical complications, a history of or a high relapse potential, and so on. Here, they will be able to undergo treatment at a medically supported facility for around 28 days.
2. Outpatient Treatment at a Free Rehab
Although outpatient treatment may not be as intensive as inpatient treatment, it is still certainly effective, especially for patients who are suffering from a mild form of addiction.
As an outpatient, patients will attend up to around 6 hours of treatment per week, or up to 30 hours of treatment if they are undergoing the intensive outpatient programme. At their drug and alcohol rehab in Llandudno, they will undergo behavioural therapy, counselling, and so on.
The outpatient treatment programs typically cater to the schedule of patients who are employed, meaning that they can undergo recovery while maintaining their employment. Sessions are often held early in the morning or in the evening.
Because the level of intensiveness is not as high as inpatient treatment, patients will be required to undergo treatment for a longer period of time. Typically, outpatients undergo treatment consistently for months, or even years.
3. Aftercare Programme in Llandudno
Whether patients recover at their drug and alcohol rehab in Llandudno as an outpatient or an inpatient, they will each have the opportunity to undergo an aftercare programme to help them maintain their recovery.
While patients may have found success at rehab, recovery is not something which is miraculously achieved. It is something which patients need to work on, and they will need to maintain their abstinence and sobriety for life.
While they may have overcome their immediate addiction symptoms, a structured rehab programme is designed to help patients develop the skills and knowledge to sustain recovery and to identify and to avoid relapse triggers. When followed by an aftercare programme to assist the patient during post-rehab life, their likelihood of maintaining recovery is increased significantly.
An aftercare programme allows patients to undergo counselling and support sessions following rehab. They will also be granted access to fellowship programmes such as Alcoholics Anonymous [5], Narcotics Anonymous [6], SMART Recovery [7], and more, where they can establish new forms of support networks in their local area in North Wales.
Treatment at a Rehab in Llandudno
There is a range of treatments which patients will undergo at a drug and alcohol rehab in Llandudno.
Different forms of treatment have different objectives, whether it is to help patients overcome mental barriers, process intense emotions, improve their communication skills, and so on.
While they have different objectives, they each form to help achieve the same goal which is long term recovery. Therapy at a rehab in North Wales can include:
References
[1] Data Mining Wales https://phw.nhs.wales/publications/publications1/data-mining-wales-the-annual-profile-for-substance-misuse-2021-22/
[2] People Making Healthy Life Choices – Conwy and Denbighshire https://conwyanddenbighshirelsb.org.uk/home/english-wellbeing-assessment/english-healthy-lifestyle-choices/
[3] Statistics – British Liver Trust https://britishlivertrust.org.uk/about-us/media-centre/statistics/
[4] Residential Addiction Treatment – Rehab Recovery https://www.rehab-recovery.co.uk/addiction-treatments/residential-addiction-treatment/
[5] Alcoholics Anonymous – Rehab Recovery https://www.rehab-recovery.co.uk/addiction-treatments/alcoholics-anonymous/
[6] What is Narcotics Anonymous? – Rehab Recovery https://www.rehab-recovery.co.uk/addiction-treatments/narcotics-anonymous/
[7] SMART Recovery: What Is It and How Can It Help? https://www.rehab-recovery.co.uk/addiction-treatments/smart-recovery-what-it-is-and-how-it-can-help/
[8] Cognitive Behavioural Therapy in Addiction Treatment – Rehab Recovery https://www.rehab-recovery.co.uk/addiction-treatments/cognitive-behavioural-therapy/
[9] DBT for Addiction Treatment – Rehab Recovery https://www.rehab-recovery.co.uk/addiction-treatments/dbt/
[10] Alternative & Holistic Therapy for Addiction – Rehab Recovery https://www.rehab-recovery.co.uk/addiction-treatments/alternative-holistic/