Drug & Alcohol Rehab in Tonbridge
Located in the heart of Kent, the town of Tonbridge is a vibrant hub of history and culture that is nonetheless affected by drug and alcohol misuse.
 Many of its residents are struggling behind the scenes with an undiagnosed substance use disorder, and require treatment at a drug and alcohol rehab in Tonbridge.
The Kent Police Drug and Alcohol Strategy [1] reported that the area has experienced over 23,000 hospital admissions per year that are attributable to alcohol consumption. Sadly, these figures are mirrored by harrowing data from the Local Alcohol Profiles for England [2] 2021 report.
In Tonbridge and Malling, there were 49 counts of alcohol-related mortality and a further 19 instances of alcohol-specific fatalities recorded by hospitals in the locale.
The Tonbridge area has also experienced myriad issues relating to illicit drug dependency. The Kent Drug and Alcohol Strategy for 2023-2028 [3] noted that Tonbridge has a drug crime rate of 128 instances per 100,000.
Unfortunately, the same report revealed that the area had a drug-related mortality rate of just over 5.0 per 100,000 in 2020: showing that there are those in need of formal treatment in the area.
Start your recovery journey today by calling our expert team to access drug & alcohol rehab in Tonbridge on 0800 088 66 86
What is Substance Use Disorder?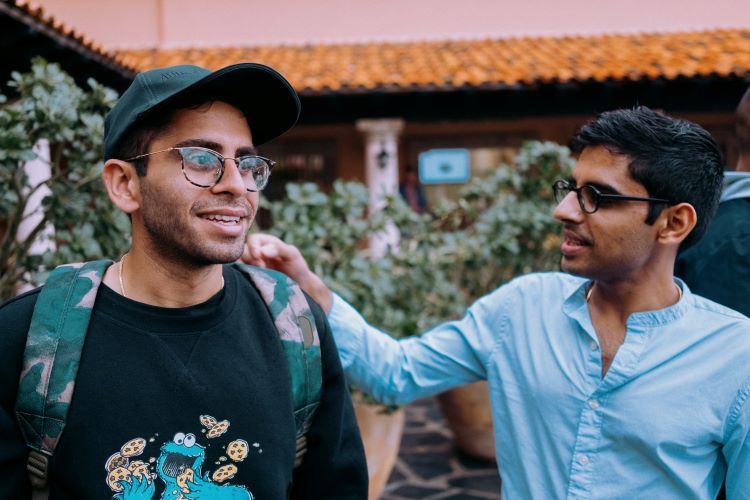 While historically referred to as addiction, problematic patterns of drug or alcohol consumption are now diagnosed as Substance Use Disorder (SUD) [4].
This condition causes worrying changes to occur in the brain and leads to uncontrollable substance use despite worsening physical, social, and psychological consequences.
As a disease of chronic relapsing, SUD can only be properly treated at a specialised drug and alcohol rehab in Tonbridge.
A SUD victim's brain has essentially become dependent on the instant dopamine release catalyzed by drug or alcohol use. With frequent consumption, the release of this pleasure hormone overstimulates the brain's reward centre and paves the way for an addiction to form.
It's at this point that a vicious cycle of increased consumption and tolerance [5] begins.
 Because the individual is taking more drugs or drinking more alcohol to receive the dopamine reward, their brain adapts to the substance's effects: requiring greater intakes as time goes on. 
While increased tolerance doesn't automatically mean an addiction has formed, it instils the need to consume greater quantities of a substance which can in turn lead to a loss of control.
Moreover, a common outcome of increased tolerance is that the individual will develop adverse symptoms if they try to reduce their consumption. It's at this point that the desire to take drugs or drink alcohol has become a need.
When an individual starts consuming drugs or alcohol out of necessity: to function normally and satiate cravings, their condition must be treated on an inpatient basis.
This means staying overnight at a drug and alcohol rehab in Tonbridge so that they can build a relapse prevention plan: a process that starts with managing withdrawal.
Start your recovery journey today by calling our expert team to access drug & alcohol rehab in Tonbridge on 0800 088 66 86
Drug and Alcohol Withdrawal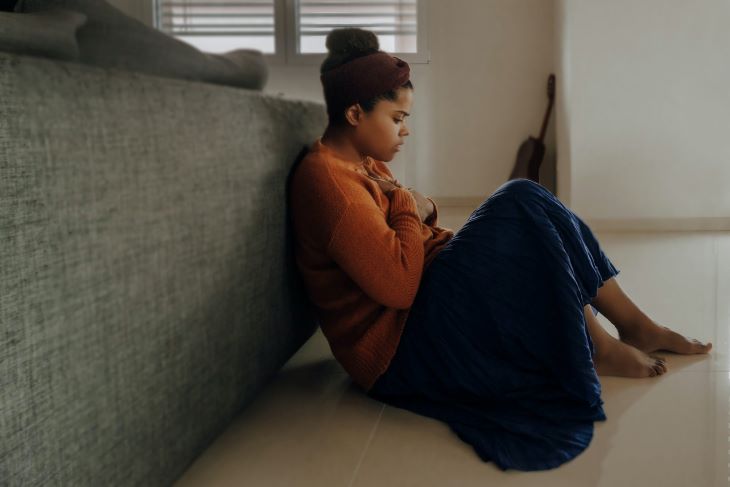 Once an individual has become physically addicted to drugs or alcohol, they'll experience withdrawal symptoms when they try to reduce their intake.
These symptoms manifest because the brain has adapted to the presence of a substance, and must fight to function normally when it's taken away. As such, withdrawal symptoms are often worse when substance use is abruptly stopped.
The type of symptoms experienced will change depending on someone's physical health, mental well-being, type of substance being used and how long it has been consumed.
However, all experiences of withdrawal are uncomfortable to some degree, and can even be life-threatening in cases of severe addiction.
Alcohol addiction can inflict some of the very worst withdrawal symptoms of any substance use disorder, with side effects including nausea, anxiety, depression, tremors, seizures, and Delerium Tremens.
Those addicted to heroin or opioids make experience muscle pains, vomiting, fever, and cold sweats, while those addicted to stimulants will mainly feel adverse psychological effects.
Despite the wide range of withdrawal symptoms and experiences, managing the situation in a medical environment [6] is vital to long-term recovery.
At a drug and alcohol rehab in Tonbridge, professionals can facilitate a bespoke detox strategy that works for you and your body: helping to diminish symptoms and prepare you for future therapies.
What is the Process For Entering a Drug and Alcohol Rehab in Tonbridge?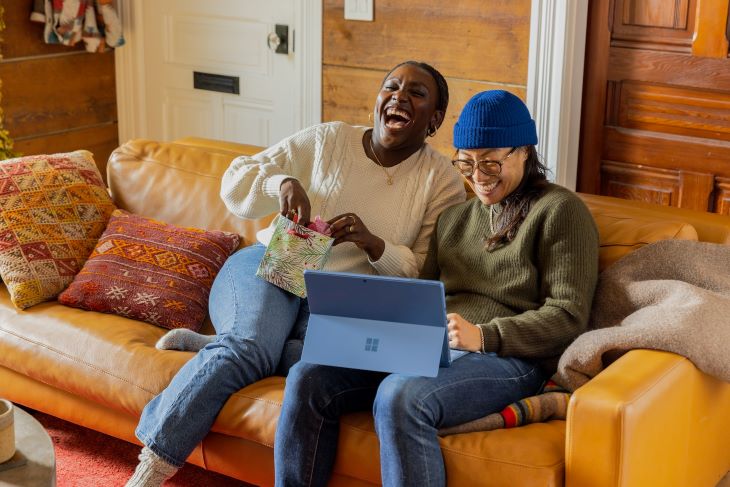 In the initial stages of Substance Use Disorder, it can be challenging for someone to admit they have a problem, and so when they do, they must access treatment quickly.
To help you navigate the admissions process efficiently or guide a loved one towards treatment, the team at Rehab Recovery have designed a sympathetic referral service.
 Our team have been thoroughly trained to personalise the admissions process into a drug and alcohol rehab in Tonbridge: providing round-the-clock guidance via our hotline. When you feel ready, simply call us on the number below to contact a member of our admissions team [7].
They'll ask you to provide the reason for your call and use this information to help in any way possible.
The first stage of the rehab admissions process is to complete a thorough psychological evaluation courtesy of our in-house specialist. In your initial call, we'll arrange another phone consultation so that we can gauge your unique needs and preferences.
With complete discretion and confidentiality, we'll ask you to describe your symptoms, mental health, substance use history, and current living situation. This gives us an idea of which rehab clinic to refer you to and ensures you receive a personalised approach, every step of the way.
Once you've confirmed your preference, we can arrange for you to visit the said clinic in Tonbridge, or fast-track your admission if the need for treatment is time-sensitive.
A fast-tracked admission can often be completed within 24 hours, ensuring that your bespoke detox begins swiftly. The Rehab Recovery team will liaise with your chosen clinic to communicate your specific needs and curate a personalised recovery programme.
Patients at a drug and alcohol rehab in Tonbridge usually attend treatment for a minimum of 28 days, with the opportunity to extend if their addiction is severe or has unique complications.
Start your recovery journey today by calling our expert team to access drug & alcohol rehab in Tonbridge on 0800 088 66 86
Treating Co-Occurring Disorders in Rehab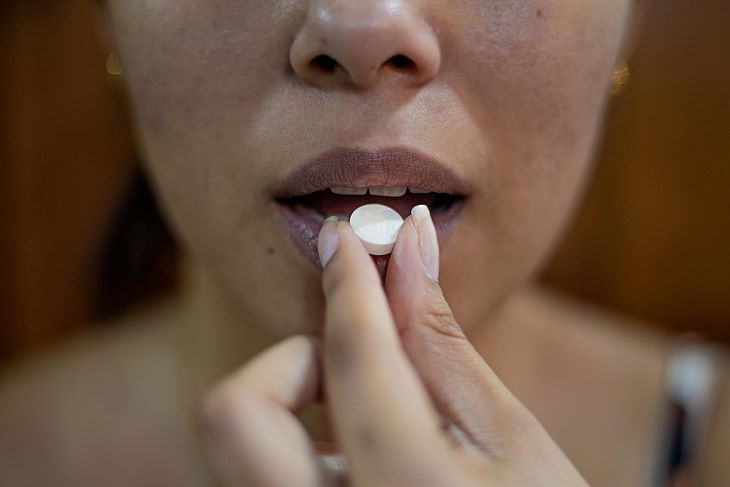 At a drug and alcohol rehab in Tonbridge, addiction specialists thoroughly screen each patient or co-occurring disorders [8]: a phenomenon wherein SUD is diagnosed alongside a mental illness such as OCD, depression, or anxiety.
While there used to be little understanding of co-occurring disorders and how they might exacerbate or be caused by substance use, it's now known to be a common situation.
The term "Co-Occurring Disorders" covers a wide spectrum of illnesses, but the most common conditions experienced alongside SUD are psychiatric.
Common combinations include anxiety disorders and alcoholism, depression and opioid addiction, or schizophrenia and cocaine use disorder.
A victim of co-morbidity may have been using a substance to keep pre-existing mental symptoms at bay, or their substance use might have triggered a psychiatric problem.
Chronic drug or alcohol use changes brain chemistry in such a profound way, that individuals are at risk of developing substance-induced psychosis, delirium, and perception disorders.
Regardless of how these disorders manifested, victims of comorbidity have an elevated risk of leaving treatment prematurely, experiencing more severe withdrawal symptoms, and relapsing to avoid further mental distress.
As such, they must attend a specialised, residential programme at a drug and alcohol rehab in Tonbridge.
 Rather than tackling both disorders in separate programmes, rehab specialists utilise an integrated recovery approach to treat both illnesses as a cohesive unit.
Professionals use what is known as "disease models" to investigate the relationship between a patient's substance addiction and comorbid mental illness.
Therapeutic Treatment at a Drug and Alcohol Rehab in Tonbridge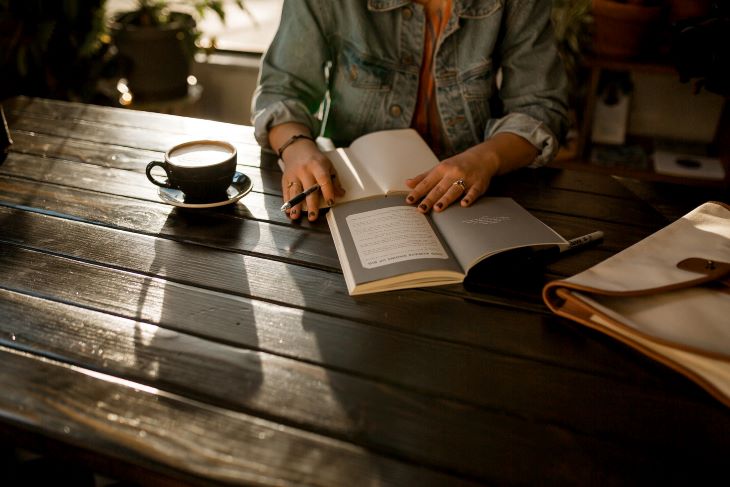 Staff at a drug and alcohol rehab in Tonbridge help patients achieve ongoing recovery through a range of counselling services and therapeutic treatments [9].
Your time at the clinic of your choice will be filled with psychological support, behavioural therapies, and alternative methods to help you get the most out of your new-found sobriety.
Some of the methods you're likely to encounter include the following:
Start your recovery journey today by calling our expert team to access drug & alcohol rehab in Tonbridge on 0800 088 66 86
Aftercare at a Drug and Alcohol Rehab in Tonbridge
Here at Rehab Recovery, we've found partner clinics that support patients through their long-term recuperation, long after graduating from one of their treatment programmes.
While addiction is a treatable condition with the right hybrid of therapy and medication, the journey towards sobriety can span many years. 
Aftercare programmes at a drug and alcohol rehab in Tonbridge will provide former patients with the resources they need to not only survive but thrive outside of treatment.
When their time spent as an inpatient has almost come to an end, individuals can plan their aftercare programme with the help of their on-site caseworker.
Post-rehab support services are often provided free of charge for one year after inpatient care has ceased. Support can come in the form of continuing therapy, career guidance, lifestyle coaching, or access to fellowship groups in the Tonbridge locale.
Popular communities among outpatients include SMART [14] Recovery: a service providing both online and in-person support, Narcotics Anonymous [15] and Alcoholics Anonymous [16]: both of which utilise the 12-Step method.
Start your recovery journey today by calling our expert team to access drug & alcohol rehab in Tonbridge on 0800 088 66 86
References
[1] Kent Government Drug and Alcohol Strategy 2021 https://www.kent.gov.uk/__data/assets/pdf_file/0010/79219/Kent-Drug-and-Alcohol-strategy.pdf
[2] The Local Alcohol Profiles for Tonbridge and Malling, 2021 https://fingertips.phe.org.uk/profile/local-alcohol-profiles/data#page/1/gid/1938132984/ati/401/iid/93763/age/1/sex/4/cat/-1/ctp/-1/yrr/1/cid/4/tbm/1
[3] Kent Drug and Alcohol Strategy 2023-2028 https://ehq-production-europe.s3.eu-west-1.amazonaws.com/2481b746bfdeb5aefb6fd076f8b0135a0c75ffe9/original/1662382221/6be78671943d1c146abd0ea7073f4ce9_Kent_Drug_and_Alcohol_Strategy_draft_for_consultation.pdf?X-Amz-Algorithm=AWS4-HMAC-SHA256&X-Amz-Credential=AKIA4KKNQAKICO37GBEP%2F20230221%2Feu-west-1%2Fs3%2Faws4_request&X-Amz-Date=20230221T054921Z&X-Amz-Expires=300&X-Amz-SignedHeaders=host&X-Amz-Signature=2bbcec7cb70db7b27519785b98e3e45ce4c715050998dea7d62cae8a2d5f35bb
[4] The Science of Addiction: From Neurobiology to Treatment https://www.google.co.uk/books/edition/The_Science_of_Addiction_From_Neurobiolo/8Ib9PRXDPIUC?hl=en&gbpv=0
[5] Substance Use Disorders: a Biopsychosocial Perspective https://www.google.co.uk/books/edition/Substance_Use_Disorders/X7H2DwAAQBAJ?hl=en&gbpv=0
[6] Principles of Drug Addiction Treatment: A Research-Based Guide (2nd Ed.) https://books.google.co.th/books?id=mtMdJ3qqSnQC&printsec=frontcover&dq=addiction+treatment&hl=en&sa=X&ved=2ahUKEwiDlMP3zob3AhXiwjgGHYJtDZ8Q6AF6BAgDEAI#v=onepage&q=outpatient&f=false
[7] Rehab Recovery: Meet the Team https://www.rehab-recovery.co.uk/meet-the-team/
[8] Co-occurring Mental Illness and Substance Use Disorders: A Guide to Diagnosis and Treatment https://www.google.co.uk/books/edition/Co_occurring_Mental_Illness_and_Substanc/vkQ4DwAAQBAJ?hl=en&gbpv=0
[9] Innovations in the Treatment of Substance Addiction https://www.google.co.uk/books/edition/Innovations_in_the_Treatment_of_Substanc/vzbzuAEACAAJ?hl=en
[10] Rehab Recovery: Cognitive Behavioural Therapy in Addiction Treatment https://www.rehab-recovery.co.uk/addiction-treatments/cognitive-behavioural-therapy/
[11] The Oxford Handbook of Dialectical Behavioural Therapy https://www.google.co.uk/books/edition/The_Oxford_Handbook_of_Dialectical_Behav/PE5yDwAAQBAJ?hl=en&gbpv=0
[12] Healing and Wholeness: Complementary and Alternative Therapies for Mental Health https://www.google.co.uk/books/edition/Healing_and_Wholeness/XM_CWVYE_KEC?hl=en&gbpv=0
[13] Rehab Recovery: Family Addiction Counselling https://www.rehab-recovery.co.uk/addiction-treatments/family-therapy/
[14] UK Smart Recovery: Our Programmes https://smartrecovery.org.uk/smart-recovery-programme-copy/
[15] Narcotics Anonymous in the United Kingdom: Need help? https://ukna.org/content/need-help
[16] Alcoholics Anonymous: About AA https://www.alcoholics-anonymous.org.uk/About-AA