Drug and Alcohol Rehab in Folkestone
Folkestone has been recognised as one of the most dangerous areas in Kent for drug abuse.
During the first lockdown of the COVID-19 pandemic, there was an increase in drug use leading Kent Police to release a warning. [1]
The area is also no stranger to alcohol abuse , with data from the Office for National Statistics showing that Kent has the most alcohol-dependent adults in the country. [2]
If you are currently living in the Folkestone area and are struggling with an addiction to drugs, call Rehab Recovery today. We can source a reliable and professional drug and alcohol rehab in Folkestone with immediate admission.
Please call our 24-Hour Helpline:0800 140 4690.
What is alcohol addiction?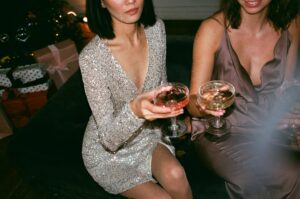 Alcohol addiction is a very serious and life-threatening condition that occurs when an individual is unable to stop drinking alcohol, even though they have tried to stop or don't want to anymore.
Alcohol addiction can have very severe impacts on your health and vital organs as well as on your mental health. In the UK, many people go out at the weekend to binge drink with friends, which can lead to a wide variety of complications.
Binge drinking can quickly lead to alcohol addiction which can be very challenging to stop. Often, people with alcohol addiction desperately want to end their consumption but feel entirely unable to.
However, with professional assistance from Rehab Recovery, we can help you source local treatment and support in the Folkestone area.
Please call our 24-Hour Helpline:0800 140 4690.
What is rehab?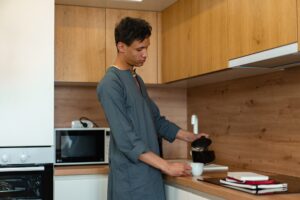 Rehab refers to residential addiction treatment offered in the Folkestone area. Rehab offers patients the chance to recover in a calm space away from the distractions and busyness home can bring.
In rehab, you will be given a personalised programme to help you achieve recovery milestones and goals. Tailoring programmes to each patient helps you to maintain motivation and remember why you chose to enter rehab.
Most people tend to stay in rehab for around a month before returning home and continuing with treatment on an outpatient basis. Rehab helps people get their lives back on track and opens doors to new opportunities.
If you're ready to kickstart the process of drug and alcohol rehab in Folkestone, call our team today.
Please call our 24-Hour Helpline:0800 140 4690.
Can Rehab Recovery help my loved one seek treatment in Folkestone?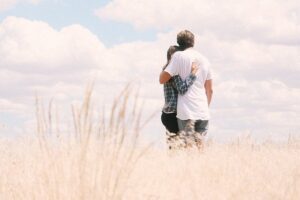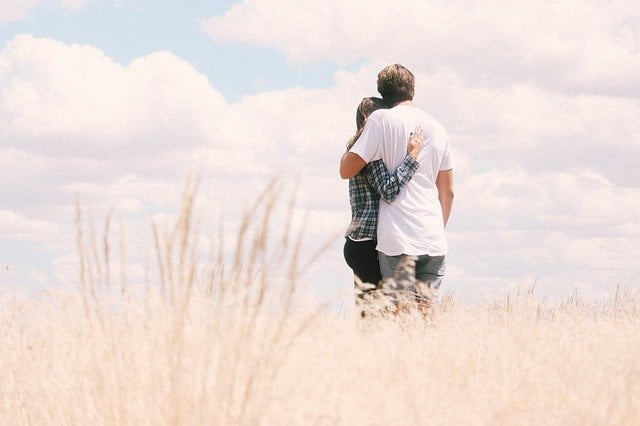 If an individual facing addiction is unwilling to seek treatment, forcing them to go to rehab is unlikely to result in any sort of positive change.
Instead, we ask concerned friends and family to carefully plan and facilitate a conversation with their loved ones. This is known as a professional intervention.
Interventions are a great way to help a loved one see the extent of their problem. Up until this point, they may be completely unaware of how their addiction is impacting your life as well as theirs.
By calling our team today, we can help you to contact a professional interventionist in the Folkestone area. By working together, you can begin to safely plan and execute an intervention with your loved one.
During an intervention, you can present researched treatment options for rehab in Folkestone to help your loved one. Usually, interventions are so effective because they help individuals to see the level of support available to them.
If your professional interventionist believes, after meeting you and your family, that an intervention is not likely to work, they will suggest methods such as CRAFT. CRAFT is a great family-centred method backed up by scientific research.
It helps families to support their loved ones with addiction and help them to seek treatment through positive reinforcement.
Please call our 24-Hour Helpline:0800 140 4690.
How much does drug and alcohol rehab cost in Folkestone?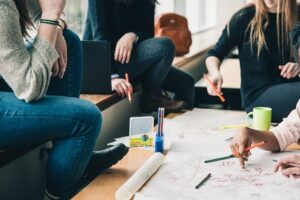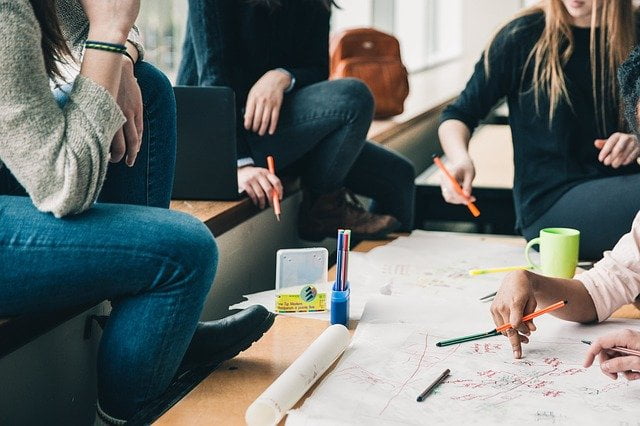 Because most of the drug and alcohol rehab programmes in the Folkestone area range in price from around £495 per day to £1,000 per week, it is important to do your research when it comes to private treatment.
Most facilities offer detox-only programmes which usually begin priced at around £1,500.
Nowadays, many facilities in Folkestone will work with you and your budget, devising payment plans and accepting medical insurance.
However, some facilities are luxury clinics and charge around £70,000 for a month-long stay. These kinds of clinics are usually frequented by celebrities and include personal trainers and caterers.
Please call our 24-Hour Helpline:0800 140 4690.
Is rehab available through the NHS?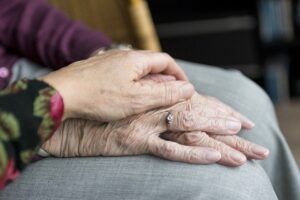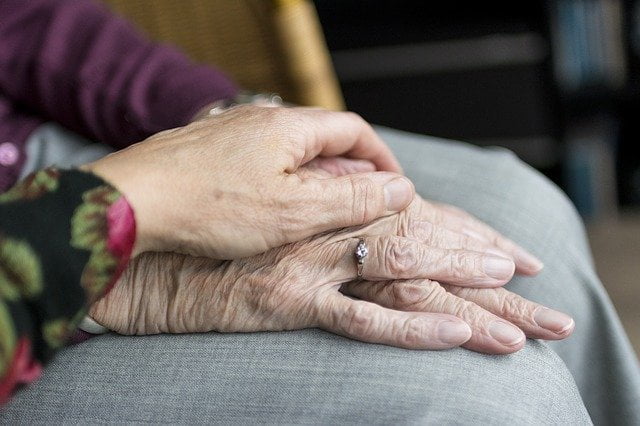 In simple terms, yes. However, the NHS doesn't own rehab clinics of its own, meaning it only has access to a small number of inpatient spaces within private facilities in Folkestone.
This makes NHS inpatient care very competitive with long waitlists for treatment. Even if you apply for inpatient rehab, you are not guaranteed a place. You must first write to your local council and ask them for funding.
Sadly, many councils are reluctant to give residents the money for treatment due to a decline in government funding and involvement in addiction treatment.
If your inpatient application is unsuccessful, you will be offered NHS treatment on an outpatient basis. This also has a very long waitlist meaning it is undetermined when you will start treatment.
For someone who wants to enter recovery soon as possible, this isn't good enough. So instead, we ask you to reach out to our team, who can provide immediate support.
Please call our 24-Hour Helpline:0800 140 4690.
How long does rehab in Folkestone last?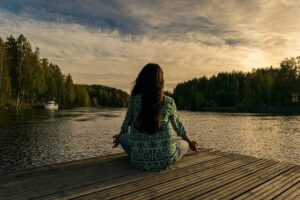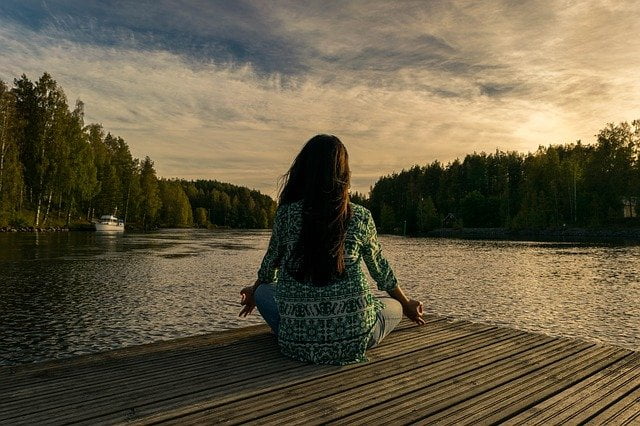 The minimum stay in a residential rehab facility is usually around seven days. This is for a detox-only programme that can continue for up to two weeks.
This kind of programme is a great choice for those who want assistance in withdrawing from drugs or alcohol but cannot commit to a month-long inpatient programme.
The recommended timeframe for treatment is around 28 days. This is because it is usually enough time for those with mild to moderate dependencies to overcome both the physical and psychological side of their addiction.
With private treatment, the length of your programme is adaptable. For example, if you believe you're not ready to return home, you can stay in your rehab in Folkestone. Some patients with severe addictions stay in rehab for a year or longer.
Please call our 24-Hour Helpline:0800 140 4690.
What are the differences between NHS and private treatment?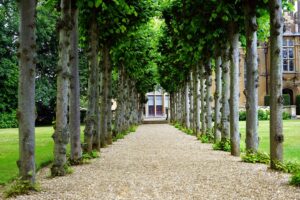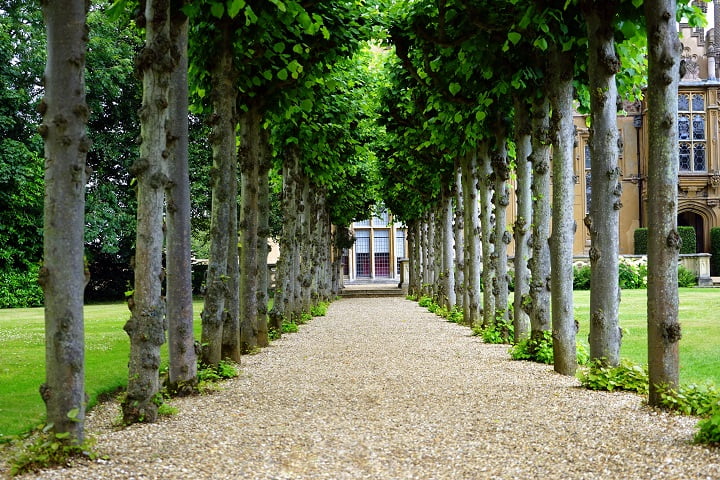 The main difference between NHS treatment and private treatment is that NHS treatment is free. Whilst this may seem like an automatic decision for treatment, private treatment offers more benefits.
Private drug and alcohol treatment in Folkestone is much more immediate. By calling our team today, you can benefit from a swift admission to rehab. With no waitlists, admission can be arranged in just several days.
Private treatment also offers a high level of personalisation that isn't provided by NHS treatment. Without tailored programmes to support dual diagnoses, patients are very unlikely to reach sobriety at all.
Private treatment incorporates a range of holistic and traditional therapies helping clients to explore the roots of their issues in a nurturing environment. For around-the-clock care and support, choose Rehab Recovery.
Please call our 24-Hour Helpline:0800 140 4690.
Should I choose inpatient or outpatient treatment?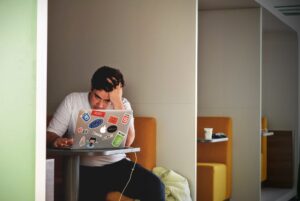 When it comes to deciding on a form of treatment, it depends on what your goals are for treatment and how severe your addiction is.
Inpatient treatment is more structured and offers routine, which can be extremely beneficial in recovery. It also means you will have access to constant support from a highly experienced team of medical staff.
Outpatient treatment is more beneficial for those who would struggle to leave home for at least a month. Not everyone can afford to take time off, whether it's due to work or family commitments.
Outpatient treatment is more flexible though it requires consistent motivation and investment. This is because you are more susceptible to certain triggers and distractions that are found at home.
If you're unsure about treatment or have questions, you would like to ask our team, reach out and call our 24-Hour Helpline:0800 140 4690.
Detoxing from Alcohol in Drug and Alcohol Rehab in Folkestone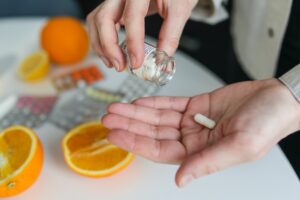 Detoxing is the first process in your treatment programme. When it to comes alcohol addiction, it is important to seek professional assistance to overcome physical dependency.
Attempting to treat withdrawals alone can result in a combination of issues and even death. In rehab, the detox process is always overseen by medical professionals to help you detox safely and effectively.
In rehab in Folkestone, your alcohol detox may begin with pharmacological intervention. This means that the benzodiazepine, Librium, will be prescribed to help alleviate anxiety and painful withdrawals.
This process usually lasts around seven to ten days, after which you will be encouraged to stay in rehab for three weeks.
During these additional three weeks, you will begin therapy to help you combat the psychological side of your addiction.
Through private treatment, you may also fulfil the criteria of detoxing at home. Home detoxes are also medically overseen, with patients required to check in with their chosen rehab clinic every day.
Call the Rehab Recovery team today for more information on beginning a detox at a drug and alcohol rehab in Folkestone.
Please call our 24-Hour Helpline:0800 140 4690.
Rehab for Cocaine Addiction in Folkestone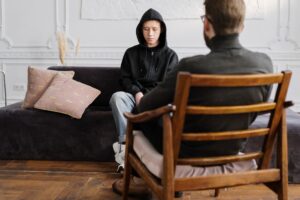 Cocaine is a white powder drug usually consumed intravenously or snorted through the nose. It is highly addictive and can cause psychological dependence very quickly.
Many people think they are not addicted to cocaine because they don't consume it every day.
You do not have to take cocaine every day to become addicted. In fact, taking the drug only a few times can cause a pattern of misuse to form. By seeking drug and alcohol rehab in Folkestone, you can enter recovery as soon as possible.
Cocaine rehab focuses on psychological treatment through a variety of therapeutical techniques. As the drug isn't physically addictive, it doesn't require a detox. To begin your cocaine recovery journey, call today.
Please call our 24-Hour Helpline:0800 140 4690.
Rehab for Heroin Addiction in Folkestone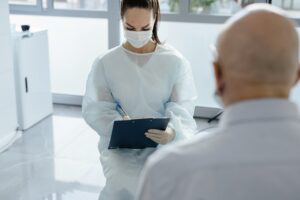 Because heroin stems from the morphine plant, it produces anaesthetic effects in users. It is a very addictive drug, with around every one to four people who try heroin becoming addicted.
Heroin rehab is challenging but will help you to reach and maintain sobriety. It consists of a managed detox followed by the introduction of therapy and support groups.
It also involves deeper lifestyle changes that must be abided by when you return home.
To begin your recovery journey and overcome your addiction to heroin, reach out to our team. We know making that first step can be challenging but doing so means you are already on your way to sobriety.
Please call our 24-Hour Helpline:0800 140 4690.
Rehab for Cannabis Addiction in Folkestone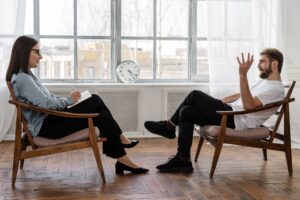 Unlike alcohol and heroin, cannabis isn't deemed physically addictive. Instead, it presents as psychologically addictive and can cause a variety of complications and mental health conditions to form or spiral further.
Seeking rehab for your cannabis addiction will help you to overcome addictive behaviour and avoid partaking in drug consumption once treatment is complete.
Your rehab programme will focus on psychological treatment through a combination of therapies best suited to your needs.
Acknowledging your issues head-on can be difficult, but you will have support every step of the way. To end your cannabis addiction, call our friendly team of helpline advisers today.
What therapies are offered at drug and alcohol rehab in Folkestone?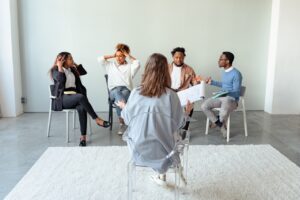 In a private rehab in Folkestone, you can benefit from a variety of evidence-based therapy programmes to help you come to terms with your addiction. Therapy can also help you better understand yourself and your desire to use drugs.
Examples of the kinds of therapy on offer at rehab are:
Please call our 24-Hour Helpline:0800 140 4690.
What's a dual diagnosis?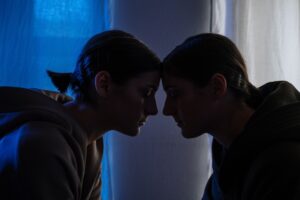 A dual diagnosis is when someone is facing both a substance use disorder and a mental health condition simultaneously. It can be very challenging to source treatment designed around a dual diagnosis which is why we advocate for private care.
By choosing private treatment, you can gain immediate access to dual diagnosis treatment. This ensures you will make a well-rounded recovery and achieve sobriety.
Without dual diagnosis support in place, many clients would struggle to make progress. This is often the case with NHS addiction treatment which fails to take into consideration dual diagnoses and co-occurring mental health conditions.
Please call our 24-Hour Helpline:0800 140 4690.
What is relapse prevention?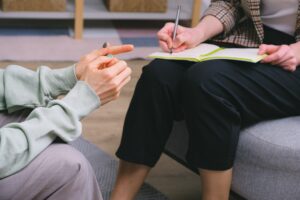 Relapse prevention is a benefit to private treatment and takes its form in sessions and workshops. It helps patients recognise their triggers and work on ways to overcome them safely if they appear after treatment is complete.
During your programme, you will devise a relapse prevention plan that details important information about your addiction. This will be shared with your support network to allow them to help you in the event of an emergency.
You will also be able to re-admit yourself to rehab if you do relapse. Relapsing isn't a sign of failure but rather that your needs are not being met.
Relapses also don't just happen suddenly and are, instead, broken down into three separate stages.
Emotional relapse; during this phase, you may feel angry or upset, which sets you up for a physical relapse
Mental relapse; in this phase, you will probably begin to bargain with yourself and say,' I'll just use it once more, then I'll stop'. You are also more likely to glamourise your past drug use and remember it as 'fun'
Physical relapse; is the final stage in which the consumption takes place. What starts as a singular usage quickly turns into repeat consumption
Relapse prevention can help you to learn valuable techniques to avoid relapsing. For more information, call our team today.
Please call our 24-Hour Helpline:0800 140 4690.
What happens after my programme in Folkestone is complete?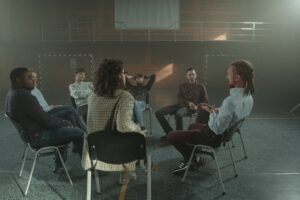 Once your treatment programme at a drug and alcohol rehab in Folkestone is complete, you will return home.
However, many patients worry about their return home after treatment as it can be challenging to adjust to life without drugs and alcohol.
However, with private treatment, you will have continued support. This is known as aftercare and can help you during your first year of sobriety.
As a continued part of treatment, you will be encouraged to attend outpatient therapy sessions and local community groups. Usually, your rehab clinic will recommend groups in the Folkestone area, such as Alcoholics Anonymous and Narcotics Anonymous.
These groups are free. There are also family support groups, like Al-Anon and AdFAm for families affected by addiction.
Another group that you may find beneficial is SMART Recovery; is a self-help group designed specifically for those in addiction recovery. It helps to keep you motivated, especially if you have just completed treatment in rehab.
If you are currently battling addiction and want to seek professional help, reach out to our team today. To begin the pre-admission process and source a programme in Folkestone, call us on 0800 088 66 86.
Please call our 24-Hour Helpline:0800 140 4690.
References
[1] The most dangerous areas in Kent for drugs
https://www.kentlive.news/news/kent-news/most-dangerous-areas-kent-drugs-4885431
[2] 'Lower My Drinking' Support in Kent
https://kccmediahub.net/lower-my-drinking-support-in-kent745