Drug & Alcohol Rehab in Abingdon on Thames
As a quaint town in rural Oxfordshire, many people would be forgiven for thinking that Abingdon on Thames has escaped the drug and alcohol crisis affecting the rest of the UK.
However, this small town has its own set of social, economic, and health issues relating to Substance Use Disorders.
The latest report on drug deaths from the ONS [1] confirms that in Oxfordshire, rates of premature deaths due to substances have been rising each year.
In 2020, there were 42 drug-related deaths in the Oxfordshire area, which is an increase of 32 from the previous year and marks the highest figure since records began in 1993.
These tragic deaths were put down to "misuse" by the government, meaning that they were a result of drug use and dependence.
Alongside the unmet treatment needs of drug-dependent individuals in the Abingdon on Thames locale, many residents have been struggling with Alcohol addiction.
The Local Alcohol Profiles for Oxfordshire [2] revealed that in 2020, there were 214 counts of alcohol-related mortality and 83 deaths due to chronic liver disease.
The report also recorded a high number of hospital admissions due to problematic drinking, with 3,015 cases of alcohol-related illnesses between 2020 and 2021.
Start your recovery journey today by calling our expert team to access drug & alcohol rehab in Abingdon on Thames on 0800 088 66 86
 What is Drug and Alcohol Addiction?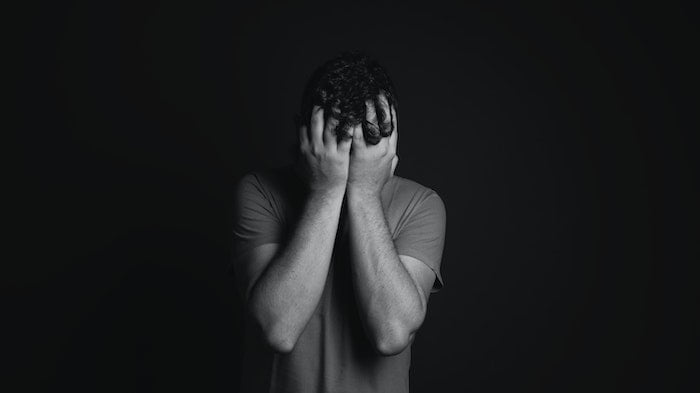 While addiction causes immeasurable pain and damage to the affected individual's life, many victims find that they simply cannot stop consuming drugs or alcohol. This is because, while substance use impacts every part of the body, the organ most affected is the brain.
As such, Substance Use Disorder (SUD) is frequently described by experts as a chronic brain disease [3].
Substance Use Disorder manifests when an individual takes a substance or drinks alcohol frequently and suffers changes to their brain chemistry.
The disease model of addiction [4] explains that SUD is a neurological condition characterised by frequent relapse and uncontrollable cravings. Rather than being a moral shortcoming, addiction is a complex combination of biological, genetic, environmental and social driving forces.
Habitual substance use can interfere with important areas of the brain and their functioning: particularly the reward centre. To produce the euphoria known as a substance-induced "high", drugs and alcohol overstimulate the reward circuit to release higher levels of dopamine.
But as time goes on, the basal ganglia in the brain adapt to a substance's presence and decrease its sensitivity.
This makes it difficult for individuals to experience naturally-induced pleasure, or indeed any sense of reward from actions outside of substance use.
It's this disruption of the brain's circuitry, alongside other exacerbating social and environmental factors that create the condition known as Substance Use Disorder.
The DSM-5 [5] has created helpful criteria of symptoms to help those deciding whether to enter a drug and alcohol rehab in Abingdon on Thames or elsewhere.
These include using in risky settings, needing more of a substance to get the same effect, giving up hobbies, neglecting responsibilities, and having withdrawal symptoms.
Are Withdrawal Symptoms Dangerous?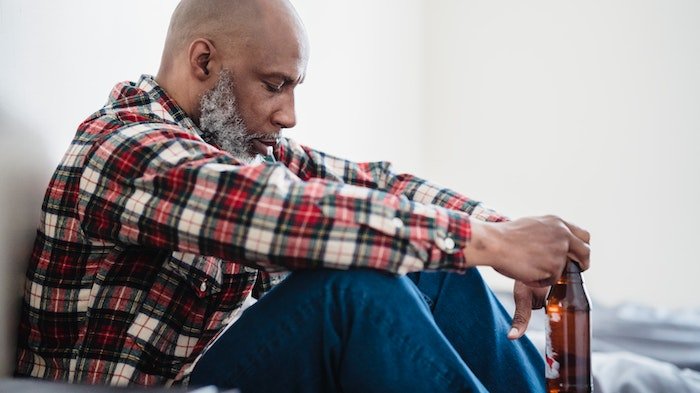 When someone experiences substance withdrawal, the extended amygdala of the brain becomes increasingly sensitive as it tried to regain its normal way of functioning.
That's why attempting to quit drugs or alcohol [6] suddenly can have disastrous consequences for your physical and mental health. Some substances cause intense emotional withdrawal, while others are characterised by painful physical side effects.
Some forms of withdrawal are less severe than others, and the type of symptoms experienced will depend on various factors. These include the individual's tolerance, the type of substance they use, and how their body reacts to the drug's presence.
Typically, addicted individuals will start feeling ill within 24 hours of quitting cold turkey, with symptoms peaking shortly after and lasting for 1-2 weeks.
Milder symptoms such as sweating and/or chills, digestion problems, insomnia, and headaches may not threaten the life of an individual, but they'll be more likely to relapse as a way of managing the discomfort.
Psychological side effects [7] such as anxiety, panic attacks and depression can also hinder the individual's ability to function during their detox, making them prone to reckless decisions.
Because the brain is depleted of certain neurotransmitters during withdrawal, certain substance addictions can cause victims to develop life-threatening conditions such as Wernick-Korsakoff Syndrome and Delerium Tremens.
This is prevalent in those addicted to stimulants, alcohol, or benzodiazepines, and these individuals should seek medical treatment at a drug and alcohol rehab in Abingdon on Thames during their detox.
If untreated, acute withdrawal syndromes can lead to nerve damage, an exceedingly high body temperature, confusion, cardiac arrest, and seizures. Individuals with Delerium Tremens often experience tactile, visual, or auditory hallucinations alongside autonomic hyperactivity: including nausea tachycardia, and sweating.
For victims of addiction to have the strongest chance of stabilisation and successful recovery thereafter, it's important to access a medicated detox that tailors treatment to their needs. A drug and alcohol rehab in Abingdon on Thames can provide monitoring around the clock, a thoughtfully designed medication programme, and accommodation in which to stabilise comfortably.
Start your recovery journey today by calling our expert team to access drug & alcohol rehab in Abingdon on Thames on 0800 088 66 86
How Do I Enter a Drug and Alcohol Rehab in Abingdon on Thames?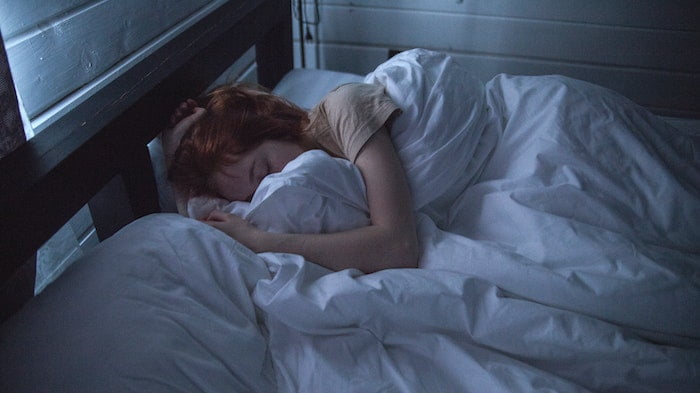 Many SUD victims find themselves in a situation where they suddenly realise the severity of their situation, but you don't have to hit rock bottom to start your journey to recovery.
The moment you choose to contact Rehab Recovery, either on behalf of yourself or a loved one, will change your life for the better: allowing you to access our simple referrals process.
Whether you're experiencing a sudden crisis or trying to help a loved one enter a drug and alcohol rehab in Abingdon on Thames, our team is here to support you.
To speak with an admissions officer, all you have to do is call 0800 088 66 86 [8] at your earliest convenience. Whoever you're put through via our confidential hotline will carefully consider your situation and help you decide on the best course of action to take.
If you and your caseworker decide that entering rehab might be the best option, the next step is to complete a pre-admissions screening.
This process is required by everyone looking to enter an inpatient drug and alcohol rehab in Abingdon on Thames and is a non-invasive, confidential practice. When you're ready to attend an evaluation, we'll book you in for a virtual session with one of our consultants.
Once they've asked about your medical preconditions, current health needs, and substance misuse history, they'll use this information to recommend clinics in your area. These will reflect your addiction status first and foremost but also honour your budgetary requirements and other preferences.
After deciding which rehab facility would benefit you best, we'll help you cement a treatment start date. While this is left entirely up to the individual and their families, it's important that treatment begins as soon as possible after a problem has been identified.
Recovering From Co-occurring Disorders at a Drug and Alcohol Rehab in Abingdon on Thames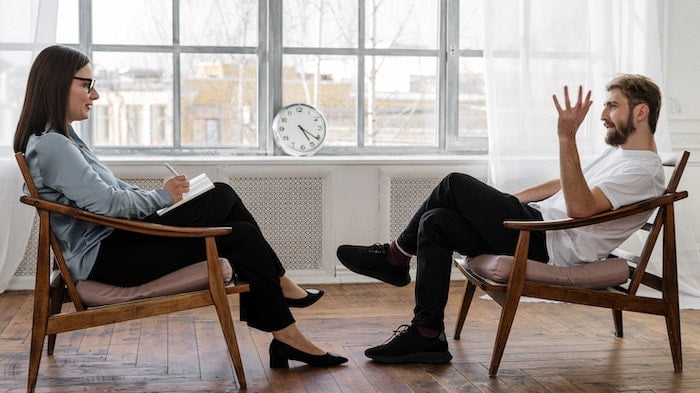 As well as their Substance Use Disorder, many individuals have a co-existing mental health illness that feeds into their addiction and vice versa [9].
This is known as Dual Diagnosis, comorbidity, or co-occurring disorders: a condition affecting thousands of people presenting for treatment each year.
While it can seem easier to pretend psychological symptoms aren't affecting your life, it's crucial for addicted individuals to receive a full screening to determine whether or not co-occurring disorders will impact their recovery.
When a mental illness is the first condition to develop, it's often the case that individuals will use substances as a form of relief. Over time, they'll come to rely on the feelings of emotional numbness that arise from their drug or alcohol use: setting a dangerous dependency in motion.
It's also possible for psychiatric problems to develop from, or be hastened along by misusing substances.
However, when it comes to treating co-occurring disorders, the most important consideration is that both disorders are treated at the same time following a thorough diagnosis.
Professionals at a drug and alcohol rehab in Abingdon on Thames will assess your particular combination of disorders, and use this information to form a targeted treatment protocol.
Integrated treatment for comorbidity requires specialised expertise that many professionals at inpatient centres possess. They'll create a unique combination of evidence-based therapies and medications to help patients overcome both disorders simultaneously.
These may include prolonged exposure therapy, dialectical behavioural therapy, cognitive behavioural therapy, and contingency management.
Start your recovery journey today by calling our expert team to access drug & alcohol rehab in Abingdon on Thames on 0800 088 66 86
Therapeutic Styles at a Drug and Alcohol Rehab in Abingdon on Thames
Both psychotherapies and alternative therapies create a solid framework for addiction recovery: helping patients modify the way they think, feel, and behave.
Whether they're completed in group or individual settings, therapies at a drug and alcohol rehab [10] in Abingdon on Thames help reduce an individual's desire to use substances.
Commonly implemented approaches include:
References
[1] Deaths related to drug poisoning in England and Wales: 2021 registrations https://www.ons.gov.uk/peoplepopulationandcommunity/birthsdeathsandmarriages/deaths/bulletins/deathsrelatedtodrugpoisoninginenglandandwales/2021registrations
[2] Local Alcohol Profiles for Oxfordshire, 2020 https://fingertips.phe.org.uk/profile/local-alcohol-profiles/data#page/1/gid/1938132984/pat/6/ati/402/are/E10000025/iid/93763/age/1/sex/4/cat/-1/ctp/-1/yrr/1/cid/4/tbm/1
[3] Drugs, Brains, and Behaviour: The Science of Addiction https://books.google.com.vn/books?id=n-OeI0fPx38C&printsec=frontcover&dq=substance+addiction&hl=en&sa=X&ved=2ahUKEwjk_Ynan639AhWDsVYBHQm3AoM4ChDoAXoECAUQAg#v=onepage&q=substance%20addiction&f=false
[4] The Brain Disease Model of Addiction https://www.hazeldenbettyford.org/research-studies/addiction-research/brain-disease-model
[5] DSM-5 Criteria for Addiction Simplified https://www.addictionpolicy.org/post/dsm-5-facts-and-figures
[6] Alcoholism: Causes, Symptoms, Effects and Treatment https://books.google.com.vn/books?id=ArZZEAAAQBAJ&printsec=frontcover&dq=alcohol+addiction+treatment&hl=en&sa=X&redir_esc=y#v=onepage&q=alcohol%20addiction%20treatment&f=false
[7] Substance Withdrawal Syndrome https://books.google.com.vn/books?id=KexyPgAACAAJ&dq=withdrawal+symptoms&hl=en&sa=X&redir_esc=y
[8] Rehab Recovery: Starting Rehab Treatment https://www.rehab-recovery.co.uk/addiction-help/starting-rehab/
[9] Co-occurring Mental Illness and Substance Use Disorders: A Guide to Diagnosis and Treatment https://www.google.co.uk/books/edition/Co_occurring_Mental_Illness_and_Substanc/vkQ4DwAAQBAJ?hl=en&gbpv=0
[10] Innovations in the Treatment of Substance Addiction https://www.google.co.uk/books/edition/Innovations_in_the_Treatment_of_Substanc/vzbzuAEACAAJ?hl=en
[11] Rehab Recovery: Cognitive Behavioural Therapy in Addiction Treatment https://www.rehab-recovery.co.uk/addiction-treatments/cognitive-behavioural-therapy/
[12] The Oxford Handbook of Dialectical Behavioural Therapy https://www.google.co.uk/books/edition/The_Oxford_Handbook_of_Dialectical_Behav/PE5yDwAAQBAJ?hl=en&gbpv=0
[13] Healing and Wholeness: Complementary and Alternative Therapies for Mental Health https://www.google.co.uk/books/edition/Healing_and_Wholeness/XM_CWVYE_KEC?hl=en&gbpv=0
[14] Rehab Recovery: Family Addiction Counselling https://www.rehab-recovery.co.uk/addiction-treatments/family-therapy/
[15] Motivational Interviewing: Helping People Change https://books.google.co.uk/books?id=o1-ZpM7QqVQC&printsec=frontcover&dq=motivational+interviewing&hl=en&sa=X&redir_esc=y#v=onepage&q&f=false