First Class Private Drug Rehab
There is nowhere better to take the first steps on your road to recovery than in one of our private drug rehab clinics.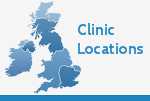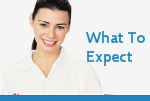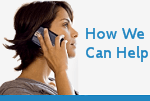 Our expert staff have decades of experience in helping patients recover from the challenges of drug addiction and we offer a comprehensive range of services to help you move into a life free of drugs.
Get the best possible advice on exclusive drug detox and rehab packages at high class clinics and facilities
We will offer personalised recommendations based entirely on your unique needs as an individual
Take the first steps on the road to a healthier and happier life with our confidential and discreet advice

Private Drug Rehab
Our range of top class facilities around the UK and worldwide allows us to offer a hand-picked selection of private drug clinics which will best meet your personal needs. Discussions with our drugs and substance abuse advisory staff are completely confidential and we are able to offer you access to many highly exclusive rehab facilities which do not admit clients through normal channels.
Get a personalised selection of recommendations to high class drug facilities ideal for your personal needs
We give you advice and guidance on every aspect of choosing the right drug treatment programme for you
Take the uncertainty out of choosing your private drug rehab with exclusive access to the best clinics worldwide

Private Drug Rehab Treatments
Private Drug Detox
Detox from drugs doesn't need to be a painful ordeal. Choose one of our professionally managed drug detox courses and we can help you to get free of drugs without discomfort. The exclusive facilities we are able to offer provide a top class service which ensures that your individual needs are placed at the centre of your rehab programme.
Get the individually designed drug detox you need to ensure you can get clean without discomfort
We offer expert advice and guidance on the best drugism clinics and courses that are right for you
Take your drug detox programme in a warm, friendly environment rather than a cold and clinical hospital facility

For exclusive and highly discreet advice on our range of private drug rehab facilities please call now in complete confidence on 08000 886 686 and let us help you take the first steps on your road to recovery.