Private Rehabilitation For Addiction
There is simply no better place to begin your road to recovery than at one of our private rehabilitation clinics for addiction and self-destructive behaviours.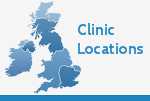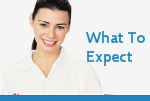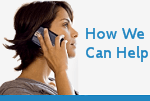 We have decades of experience in helping patients recover from the challenges of addiction to a variety of substances and we offer a comprehensive range of detox and rehab services delivered by passionate, expert staff in top class private rehabilitation facilities across the UK and worldwide.
Get the best advice and information on exclusive detox and private rehabilitation packages at top class clinics and facilities
We can offer recommendations based on your individual needs to move you to the outcome you want
Take the first steps on the road to a happier and healthier life with our discreet and confidential advice

Residential Private Rehabilitation
With a wide range of high class facilities around the UK and beyond, we are able to offer a carefully hand-picked selection of the best private clinics for your personal needs. All discussions with our staff are completely confidential and we can refer you to many exclusive private rehabilitation facilities which do not advertise for clients through conventional channels.
Get a tailored selection of recommendations to top class facilities for your personal needs
We provide guidance on every aspect of treatment so your recovery programme is built around you
Take the guesswork out of private rehabilitation with exclusive access to the best clinics in the UK and worldwide

Private Detox Treatments
Addiction detox and private rehabilitation doesn't need to be a nightmare. A professionally managed detox course can clear your system without compromising on your comfort, and the facilities we offer provide a first class service to ensure your needs are placed firmly at the centre of the programme.
Get the personalised detox you need to help you address addiction without discomfort
We provide advice and guidance on the best courses and programmes that will suit you
Take your detox course in a warm and friendly environment rather than a clinical facility or hospital

To get discreet and exclusive advice on our range of private rehabilitation facilities please call now on 08000 886 686 today to speak to an advisor in complete confidence and  get started on your road to recovery.