Drug Alcohol and Rehab in Luxembourg
Also known as Substance Use Disorder (SUD), addiction devastates millions of lives in communities across Europe.
While rates of drug use in Luxembourg are below the European average, many citizens require treatment for addiction nonetheless.
Alain Origer from the Ministry of Health noted that cocaine use disorder has continued to rise in recent years due to increased availability on the illicit drug market.
Additionally, cannabis consumption is increasing among the young people of Luxembourg, often due to the need to "let off steam".
The statistics relating to alcoholism in Luxembourg also point to a worrying prevalence.
According to data published by WHO in 2018, 2% of deaths per 100,000 people were attributed to alcohol use disorder.
Moreover, the most recent Eurostat study revealed Luxembourg as one of the top three countries where "heavy episodic drinking" is most frequent.
In fact, as many as one in three residents will drink to excess at least once a month."
You can read more about the disease of addiction here.
Get the help you need to overcome alcohol and drug addiction in Luxembourg by calling us today on +44 330 333 6197
The admissions process at rehab in Luxembourg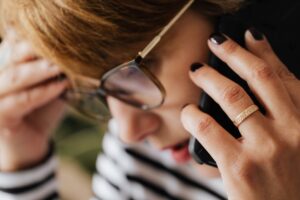 Professionally supported drug and alcohol rehab is one of the best ways to recover from addiction.
If you or a loved one are suffering the debilitating effects of addiction, selecting the right rehab centre can be overwhelming.
Here at Rehab Recovery, we'll simplify the admissions process and connect you with a drug & alcohol rehab in Luxembourg to suit your needs.
We work with the finest selection of affordable treatment providers– each specialising in areas of cutting-edge research.
Once you've reached out over the phone or via email, our expert team will arrange your free phone consultation.
In this confidential call, a consultant will gather your information and preferences in order to find specialised clinics in your area.
Firstly, it's crucial that we conduct a swift health assessment to help craft your personalised detox and therapy programs.
Our non-judgemental staff will ask you about any physical or psychological symptoms, your history of substance use, and any pre-existing conditions.
Following this consultation phase, we'll give you the time and space to discuss your preferences for rehab treatment.
Whether you'd prefer to stay local and within reach of loved ones, choose a rural retreat, or try a particular treatment, we'll do our best to accommodate each need.
Depending on your location in Switzerland, you may have the opportunity to visit a clinic before checking in, and we do our best to provide this service where possible.
After selecting a drug & alcohol rehab in Switzerland from our recommendations, the final steps involve travel arrangements and bespoke payment options.
Here at Rehab Recovery, we recognise that paying for private rehab treatment can be a burden and can organise a payment plan to suit your unique circumstances.
Begin the admissions process at a drug and alcohol rehab in Luxembourg by calling us on +44 330 333 6197
Physical vs psychological addiction at rehab in Luxembourg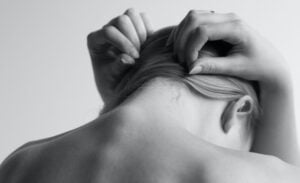 Addiction is not considered a 'choice' or 'moral failing' on behalf of the addiction sufferer – so the focus of rehab is always on returning agency to the patient.
While each case of addiction is unique to the victim, it's crucial to recognise both types of substance dependency: often categorised as physical or psychological by experts.
Physical addictions are characterised by bodily withdrawal symptoms and increased tolerance to a substance.
To avoid vomiting, shaking, and other symptoms, those with a physical dependence must consume certain amounts of said drug.
Unfortunately, this amount will increase to dangerous levels as an individual's tolerance continues to climb.
This is because, over time, drug or alcohol use causes resistance to dopamine– meaning more substance is needed to achieve the same high.
A Psychological addiction will "hijack" the brain by tricking its reward system into needing a substance.
Connected to the mind and emotions, these mental dependencies cause individuals to suffer from intense cravings that override all other thoughts.
As a result, any attempts to abstain are met with mental withdrawal symptoms such as drastic mood swings, panic attacks, or hallucinations.
At a drug & alcohol rehab in Luxembourg, an addiction psychiatrist will assess your condition to determine the nature of your addiction.
Whether a dependency is physical, psychological, or both will influence the kind of treatment you receive.
For example, those with both addictions (often seen in opioid use disorders) will require a medicated detox and subsequent psychotherapy.
Conversely, those who have used benzodiazepines long-term rarely experience psychological cravings but require detoxification to overcome their physical addiction.
Learn more about the nature of addiction at how a rehab in Luxembourg will help you beat it by calling us on +44 330 333 6197
Alcohol detox at rehab in Luxembourg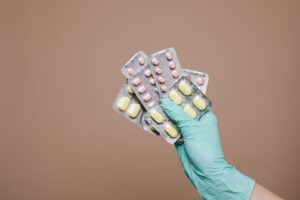 While starting recovery in your own home may be tempting, alcohol detoxification can be dangerous if not managed correctly.
Sudden cessation can lead to a host of withdrawal symptoms– including nausea, tremors, hallucinations, and even blackouts or seizures.
However, you'll be guaranteed safety and comfort by detoxing under the guidance of a drug & alcohol rehab in Luxembourg.
After checking in, all patients undergo a medical assessment to provide key information for their personalised detox plan.
Crucial to managing each case of alcoholism, a detox plan decides which medications you'll receive and the estimated length of detoxification, usually between 7-14 days.
During this stage, you'll be under the watchful eye of medical professionals and provided with nutritious meals, entertainment facilities, and tailored medication.
In the first few days of alcohol detox, patients are most at risk of developing physical and psychological withdrawal symptoms.
To avoid discomfort and increase motivation, patients are offered a medicated detox.
Oftentimes Naltrexone is prescribed to ease cravings by blocking the feelings of euphoria released by substance use or related situations.
Additionally, sedatives such as Benzodiazepines may be used to treat psychological stress: providing relief from anxiety and reducing the risk of withdrawal seizures.
For physical symptoms, antihypertensive medications such as clonidine control sweating, tremors, and high blood pressure.
Get the help you need from the many rehab clinics in Luxembourg by calling us today on +44 330 333 6197
Drug detox at rehab in Luxembourg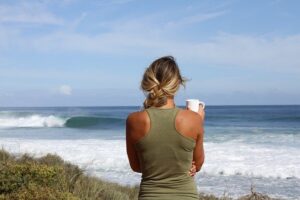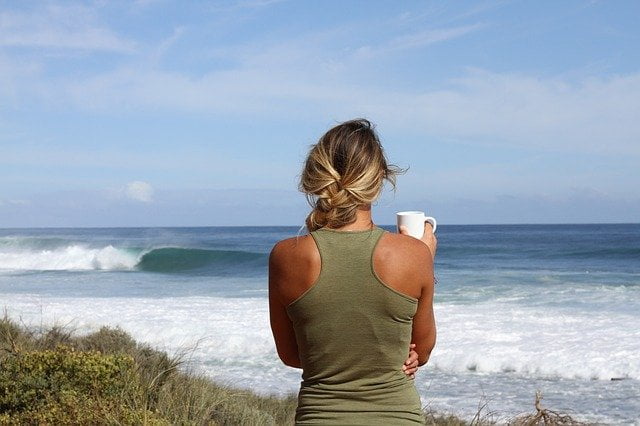 Detoxification is crucial in preparing you for psychotherapy treatment if you're battling drug addiction.
At a drug & alcohol rehab in Switzerland, you'll have 24/7 access to a team of caring professionals during your inpatient detox, alongside holistic and medical support.
In a process lasting between 5-14 days, drugs are gradually reduced in the body so as to avoid the dangerous "cold-turkey" approach.
In the case of opiate use disorders, it's crucial to treat the physical dependency before moving on to psychotherapy.
For many patients, withdrawal symptoms are at their most severe In the first 48 hours of opiate detox as the body adjusts to lower substance levels.
In this time, you'll be supervised closely and offered medical aid that's customised to your individual needs.
Usually, patients are offered substitution therapy for heroin addictions in the form of buprenorphine or methadone.
Both are slow-releasing opioids that prevent the most dangerous form of withdrawal if heroin use ceases suddenly.
In small doses, they ease discomfort and greatly reduce the urge to use.
Dissimilarly, patients undergoing cocaine withdrawal can expect a peak in withdrawal severity around the 7-day point.
Symptoms can be both mental and physical: including tremors, sweating, insomnia, panic attacks, and depression.
As such, the medication used to fight cocaine withdrawal is also used to treat mental health disorders.
For example, Baclofen reduces cravings by increasing the production of GABA in the brain, while Modafinil is a central nervous system stimulant encouraging dopamine production.
Make sure that your drug detox is safe and effective with the help of a rehab centre in Luxembourg by calling us on +44 330 333 6197
Alcohol rehab in Luxembourg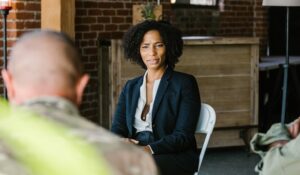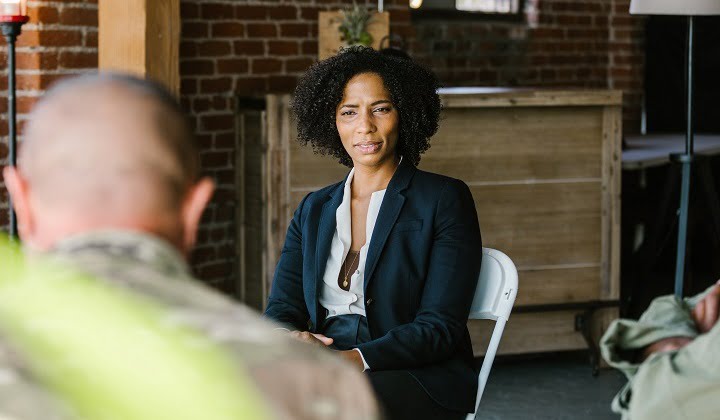 Following a call with our supportive admissions team, patients will check in to a suitable drug & alcohol rehab in Luxembourg.
Here, they'll curate the core skills and coping strategies needed to cement their alcohol-free life post-rehab.
Short-term residential rehab stays usually range between 28-60 days, depending on the severity of each alcohol addiction.
Both the length of rehabilitation and treatment received there can be carefully modified to suit each patient's unique preferences, medical history, and substance use.
During your stay at a leading rehab centre, you'll work through a personalised treatment plan set within a structured daily routine.
This will start with an alcohol detox, designed to give you all the support you need to undergo alcohol withdrawal safely.
This will often include the use of a prescription drug such as Librium to help counter alcohol withdrawal symptoms such as anxiety, and stronger medications to prevent seizures and delirium tremens.
You'll be assigned a psychiatrist specialising in alcohol use disorders who will carry out your one-to-one psychotherapy sessions.
Often, a combination of Dialectical Behavioural Therapy (DBT) and Cognitive Behavioral Therapy (CBT) is used to uncover the root cause of alcohol addiction.
These therapies re-wire the thought patterns leading to alcohol consumption, breaking the vicious cycle between self-destructive emotions, thoughts, and actions.
Alongside individual therapy for alcohol addiction, many clinics encourage on-site Family Addiction Counselling.
In these workshops, your loved ones will have the opportunity to attend group therapy sessions designed to heal the rifts caused by substance use.
By strengthening these relationships, patients are more likely to sustain long-term teetotalism and may find their motivation to complete rehabilitation is increased.
Overcome your addiction to alcohol with the help of a rehab in Luxembourg – call us today on +44 330 333 6197
Heroin rehab in Luxembourg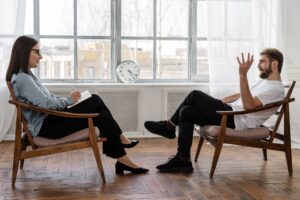 Heroin is a highly addictive opiate known for causing debilitating addictions in those within its grasp. As such, If you're struggling with heroin addiction, it is crucial to seek the help of an inpatient drug & alcohol rehab in Luxembourg.
Compared with other substances, longer-term rehabilitation of 60-120 days is often recommended for heroin addictions.
This is to ensure you've tackled both the physical and psychological symptoms and created a foolproof relapse prevention strategy with your therapist.
After completing a medically supervised heroin detox, our team will guide you through the contents of your bespoke care program.
This will likely consist of psychotherapy, pharmacological support, and complementary holistic therapies.
Behavioural intervention such as DBT focuses on emotional welfare and is proven to address the underlying cause behind heroin use successfully.
Often completed in one-to-one settings with a trained therapist, patients can build the skills to manage negative emotions and heal pre-existing trauma.
Alongside talking therapy, rehab centres utilise contingency management to increase treatment retention and motivate ongoing abstinence.
By using an incentive-based system, these programs reward patients for reaching milestones in treatment, providing clean urine samples, and similar achievements.
Common examples include vouchers that can be exchanged for items conducive to healthy living. These can be specific meals, yoga classes, or gym access.
Whichever treatments you encounter, you'll rehabilitate within outstanding facilities, complete with entertainment suites and all the amenities of a hotel.
Overcome your addiction to heroin with the help of a rehab in Luxembourg – call us today on +44 330 333 6197
Cocaine rehab in Luxembourg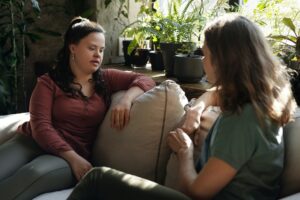 When treating addiction, there's no "one-size-fits-all" policy, and cocaine addiction is no exception.
Due to the debilitating psychological addictions caused by stimulants, those suffering benefit from therapeutic rehabilitation centres.
As each case is different, a short-term residency in rehab for cocaine can last anywhere from a few weeks to a few months. However, one thing remains the same for each patient.
By choosing a drug & alcohol rehab in Luxembourg, you'll have access to a personalised treatment program and a safe, comfortable environment in which to recover.
Your chosen rehab for cocaine will offer styles of therapy grounded in scientific research for drug addiction treatment.
Cocaine detox is not necessary, as neither cocaine nor crack cocaine are physically addictive, so instead the focus on the recovery is on psychological healing.
To this end, methods such as Cognitive Behavioural Therapy (CBT) and Motivational Interviewing (MI) are utilised to change thinking habits and create a relapse prevention plan.
Working alongside each other, CBT works to resolve the root cause of cocaine addiction, while MI helps to build motivation for more intense psychotherapy.
Alongside behavioural therapy, many patients at a drug & alcohol rehab in Luxembourg opt to receive medication to treat the symptoms of pre-existing mental health issues.
Depression and panic disorders are associated with cocaine use and can be treated using prescription drugs like beta-blockers or Benzodiazepines.
These medications help to ease restlessness and regulate dopamine production, thereby increasing treatment retention and enabling a full recovery.
Overcome your addiction to cocaine with the help of a rehab in Luxembourg – call us today on +44 330 333 6197
Cannabis rehab in Luxembourg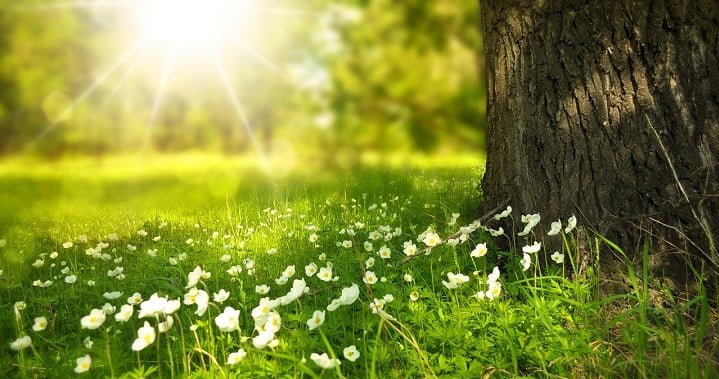 Cannabis is one of the most highly abused drugs throughout Luxembourg and Europe as a whole.
Although cannabis is highly addictive mentally and can be extremely hard to quit, cannabis is not physically addictive.
This means that upon admission to rehab in Luxembourg, you will not need to undergo a cannabis detox.
Instead, cannabis addiction is mostly tackled through various therapies designed to break this psychological addiction and any addictive habits.
Co-occurring disorders and addictions at rehab in Luxembourg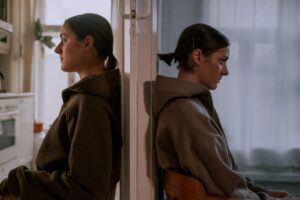 Unfortunately, It's not unusual for addiction to co-exist alongside a mental health disorder.
 In a recent UK government report, it was revealed that 59% of adults starting treatment for addiction had a mental health need.
Also referred to as dual diagnosis, substance use disorders are treated alongside psychiatric disorders: often within the safe confines of a rehab centre.
At your chosen drug & alcohol rehab in Luxembourg, a consultant psychiatrist will work with you to ascertain whether a mental illness is pre-existing or substance-induced.
For example, alcohol is often used as a crutch for those suffering from depression, or it may be that the substance has caused lower levels of serotonin.
Moving forward, you'll begin a variety of therapy models in styles most suited to treat your dual diagnosis.
To learn how a drug and alcohol rehab clinic in Luxembourg will work to support your mental health needs, call us today on +44 330 333 6197
Styles of therapy at rehab in Luxembourg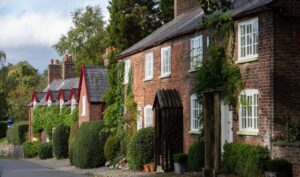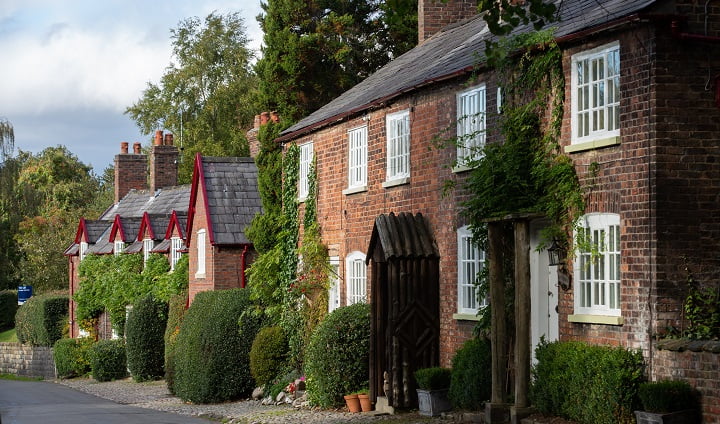 Therapy in varying forms is characteristic of rehabilitation for addiction and can be tailored to suit each individual.
During your stay in a drug & alcohol rehab in Luxembourg, you'll undergo bespoke psychotherapy designed to treat addiction from its underlying cause.
Cognitive Behavioral Therapy (CBT)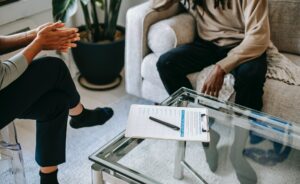 By re-wiring negative thought patterns, CBT aims to instil positive cognitive change over a series of regular sessions.
Alongside your case worker, during CBT sessions, you'll learn to recognise the thoughts leading to substance use and develop ways to correct them through behavioural changes.
Dialectical Behavioral Therapy (DBT)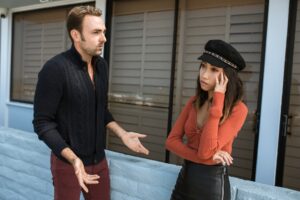 DBT is a method of communication-based therapy geared towards emotional healing.
Techniques take the lead from the CBT school of thought and are adapted for those who feel emotions intensely.
In these sessions, you'll develop ways to accept and manage difficult feelings and curate a set of skills for maintaining your mental wellness.
Holistic Therapy (HT)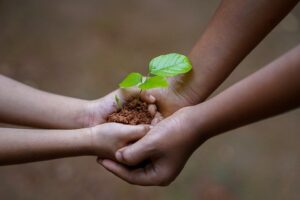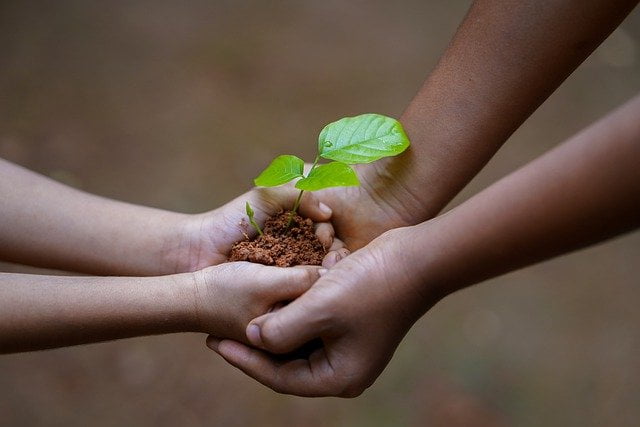 Characterised by treating the whole individual, HT is an alternative therapy that considers each patient's mind, body, and spirit.
Before undergoing this therapy, you'll be asked to form personal goals for achieving a healthy life post-rehab.
Then, you'll have the opportunity to participate in workshops based on these goals.
Common themes include Tai Chi, yoga, art therapy, music therapy, mindfulness, meditation and nutritional counselling.
Access any of these excellent therapies at an alcoohl and drug rehab in Luxembourg by calling us today on +44 330 333 6197
Aftercare & fellowship groups in Luxembourg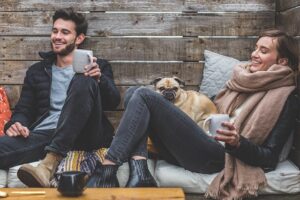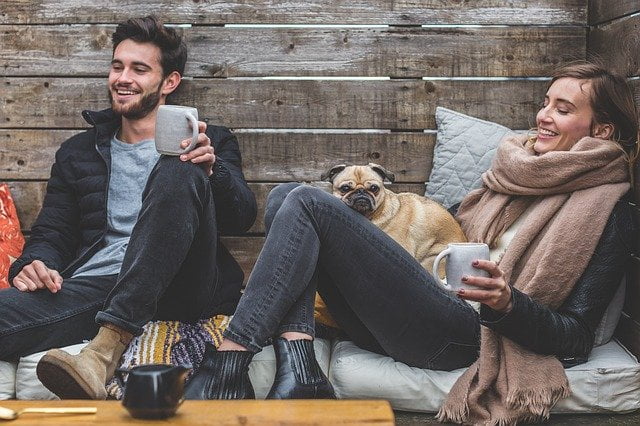 Here at Rehab Recovery, we provide our clients with a comprehensive 12-month aftercare package– free of charge.
This includes continual outpatient treatment at your alcohol and drug rehab in Luxembourg and access to Fellowship groups.
Experts have agreed that abstinence is far more effective than harm reduction or moderation management, so all these services help to support your abstinence.
Alcoholics Anonymous (AA) and Narcotics Anonymous (NA) are supportive communities that utilise their own form of 12-step recovery.
Known for its ability to instil long-term sobriety, each of the 12 steps focuses on a particular trait thought to enhance recovery.
These include acceptance, honesty, willingness, and forgiveness.
Over weeks, months, or even years- members of these fellowship groups work on collective healing through regular discussions with each session led by a therapist.
In addition, telephone-based counselling allows rehab graduates to discuss their recovery virtually and receive advice from a licensed therapist.
You'll build a rapport with an assigned addiction specialist who will provide a safe space in which you can discuss your recovery journey.
To get the right addiction treatment services in Luxembourg for your needs, call us today on +44 330 333 6197
Getting Help Today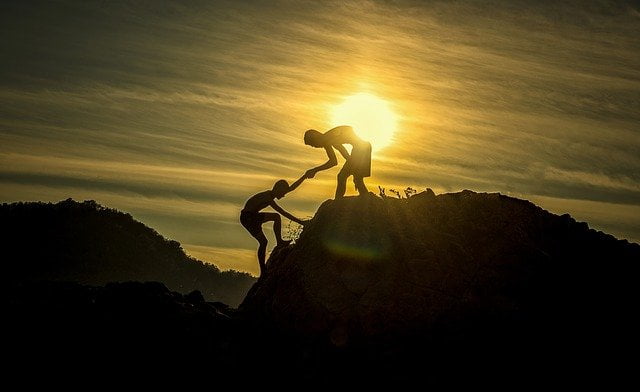 To learn more about anything read today, or to ask any questions relating to addiction, please should feel free to contact Rehab Recovery's 24/7 addiction support hotline on +44 330 333 6197
With the right help behind you, any addiction can be successfully overcome.
We also offer connections to rehab clinics across Luxembourg and the rest of Europe.