Drug & Alcohol Rehab in Burntwood
Burntwood is an old mining town and civil parish located in Staffordshire. With a population of 26,049 people, Burntwood is one of the biggest urbanised parishes. [1]
Between 2019 and 2020, Staffordshire had a total of 1,165 new patient presentations for addiction treatment. Of those 1,165 people: [2]
22% were parents living with children
28% were parents not living with children
50% were not parents
81% of the alcohol dependent adults in Staffordshire have unmet treatment needs.
58% of the number of opiate dependent adults also have unmet treatment needs, showing how much effort needs to be put in to help Staffordshire get on top of their substance problem.
The Deputy Director for Health Analysis and Life Events stated that "the number of deaths registered from drug use in 2018 was the highest since our records began in 1993.
We have also seen the biggest year-on-year percentage increase". [3]
Drug-related deaths were previously linked to opiates such as heroin and morphine, but substances such as cocaine have become much more prevalent in the latest addiction statistics.
Data also shows that men are more likely to die from drug poisoning and drug misuse in Staffordshire, as well as substance-related accidents and suicide.
Drugs and alcohol have a negative and severe impact on both mental and physical health, with very minimal positive side effects.
Before entering rehab in Burntwood, it is important to understand how addiction works, and only then can we begin to treat every aspect of it.
The Biology of Addiction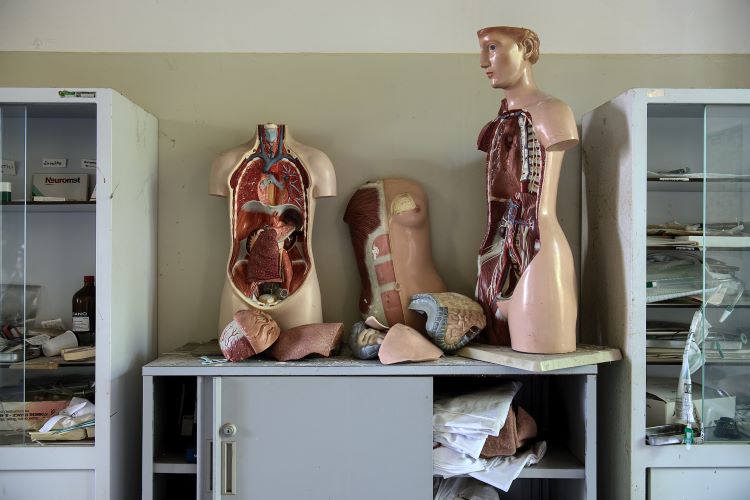 Science and research has long confirmed that addiction is not a failure of strong will, but a chronic brain relapsing disease that takes over the brains reward pathways. [4]
Addiction not only affects the brain, but the body and soul.
This disease is a complete preoccupation with substances, including ways to obtain it and consume it.
Addiction is selfish, ignoring all negative consequences and irresponsible behaviour as a result of using.
Addiction will take a toll on all relationships, commitments, work, and responsibilities.
Despite the addicted person not being overly proud of their addiction, social stigma and prefixed belief makes them feel shameful and embarrassed.
This often leads people to lie, be deceitful, steal, and cheat, as they are constantly running away from confrontation.
When someone consumes a substance, their brain is flooded with dopamine. Dopamine causes a sense of euphoria, leading the person to repeat the activity that caused it.
However, the more someone uses a substance, the more the brain can regulate and tolerate it.
At Rehab Recovery, we offer free advice from a team of non-judgemental professionals, many of whom are in recovery and understand how hard it can be to change your relationship with addiction.

For more information about rehab in Burntwood, simply reach out to our 24/7, confidential hotline on 0800 088 66 86.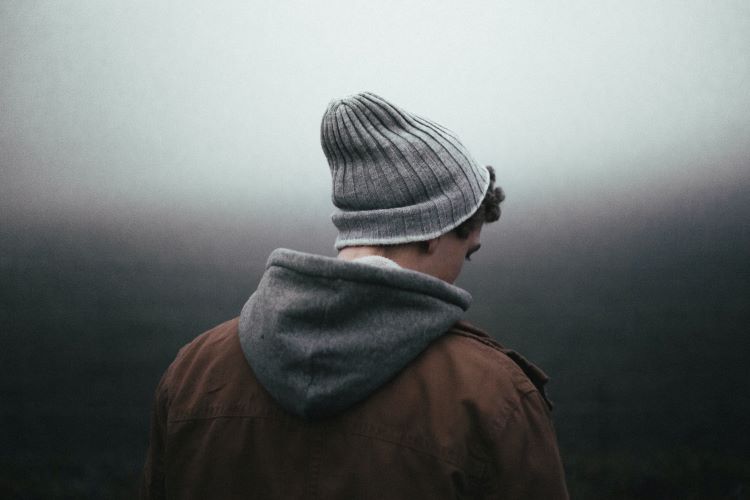 When this happens, the person will need to consume much more of the substance to have the desired effect.
Eventually, their tolerance is so high that they use substances merely to reduce the likelihood of withdrawals, rather than for its original intention. [5]
The following are common characteristics of addiction, the severity of which will differ according to different phases of addiction:
Anxiety and depression
Irritability, nervousness, and sadness
Memory loss
Confusion and trouble concentrating
Defensive and secretive
High tolerance
Random and hidden injuries
Poor hygiene levels
Reduction in responsibility
Criminal behaviour
High-risk taking
Withdrawal symptoms (e.g., shaking and sweating) 
Beyond the classic attributes of addiction, research has also proven to us that there are an array of factors that may cause or contribute to this condition:
Genetic links and relatives
Growing up in an addictive environment
Early exposure
Stress
Rehab in Burntwood can support people to not only treat the disease, but find the root cause of these coping mechanisms and improve wellbeing.
Intervening in Addiction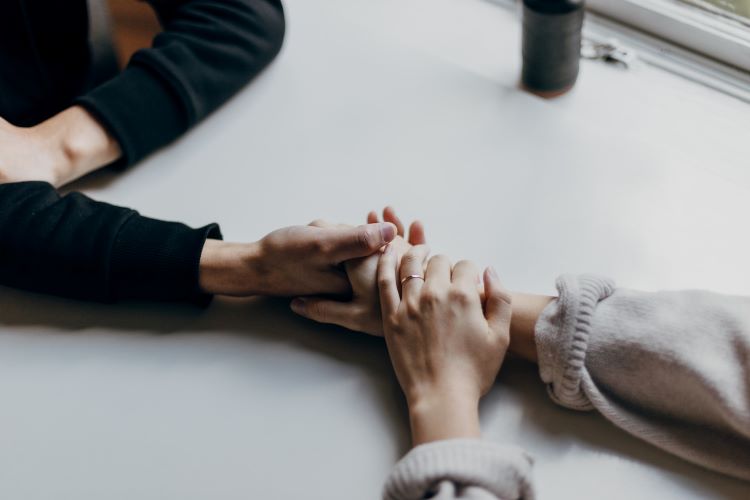 There are different types, severity, and forms of addiction that can be treated.
The key thing to remember is that all addiction is treatable, just like other diseases.
If you think that you or a loved one is suffering from addiction in whatever way, then the first step is to go through a screening.
This can be done from the comfort of your own home, by answering a questionnaire and assessing your honest answers.
The most popular addiction questionnaire is the CAGE questionnaire: [6]
Have you ever felt you ought to cut down on your drinking or drug use?
Have people annoyed you by criticizing your drinking or drug use?
Have you felt bad or guilty about your drinking or drug use?
Have you ever had a drink or used drugs first thing in the morning to steady your nerves or to get rid of a hangover (eye-opener)?
If someone answers more than 1 YES to the questions above, they are advised to seek professional help regarding addiction.
If this is the case, then intervention is a useful tool to motivate the patients to enter treatment and rehab in Burntwood.
The severity of addiction (along with co-occurring health issues) will usually dictate the style of intervention and the type of rehab that the patient will experience.
If the addiction is classed as 'mild' then the patient may only need a simple intervention to motivate them to seek help.
At Rehab Recovery, we offer free advice from a team of non-judgemental professionals, many of whom are in recovery and understand how hard it can be to change your relationship with addiction.

For more information about rehab in Burntwood, simply reach out to our 24/7, confidential hotline on 0800 088 66 86.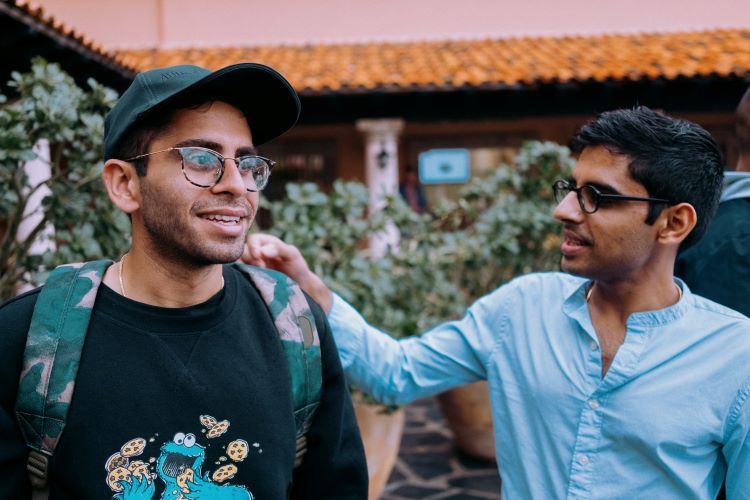 Encouraging someone to seek rehab in Burntwood could be a one-to-one conversation with a loved one or professionals.
Extreme and severe addiction will require a planned intervention. A common planned intervention is CRAFT, short for 'community reinforcement and family training'. [7]
Loved ones of a user are asked to:
Learn the most efficient way of communicating with them
Positively reward desired behaviour
Allow negative consequences to play out
Educate themselves on addiction
Understand the specific goals their loved one is working towards
A successful intervention will end with the patient deciding to enter a treatment facility to work on their addiction.
However, it can be difficult when you have little knowledge about how rehab works. First, you must figure out what type of rehab will suit you most, inpatient or outpatient.
This can be done by undergoing tests that professionals will use to tailor treatment. The ASAM provided a 6-dimension criteria for professionals to assess the risk of factors included in treatment:
Withdrawal symptoms
Co-occurring conditions (mental and physical)
Emotional, cognitive, and behavioural state
Motivation levels and sources
Risk of relapse
Living situation and social support
Once the risks for the individual have been assessed, then the patient will then enter an inpatient or outpatient rehab in Burntwood.
Inpatient Vs Outpatient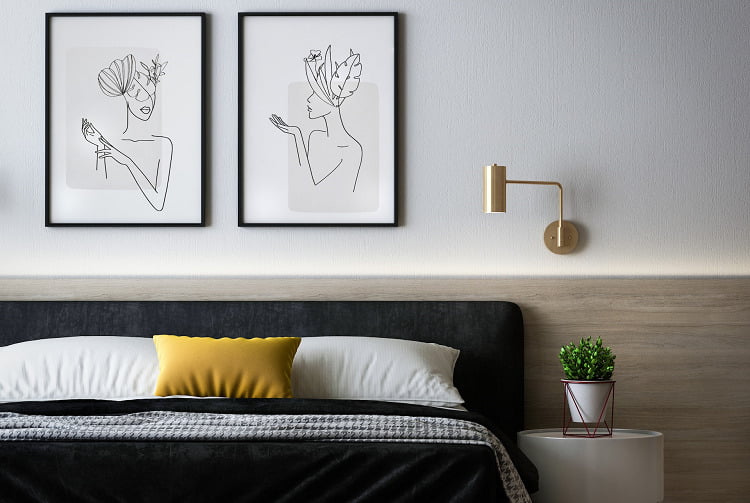 There are two types of addiction rehab available to you in Burntwood, inpatient and outpatient rehab.
If your addiction is classed as severe and you are struggling with associated issues, inpatient treatment might be more suitable. [8]
Inpatient treatment is also called residential rehab, where patients will temporarily move into the centre to receive intensive treatment, counselling, and medication.
This is not offered by the NHS, so patients or their family and friends will have to pay the rehab centre.
This cost will cover everything, so there will be no hidden costs once treatment has started.
Outpatient treatment is designed for a milder addiction, as it is more flexible and less intense.
This is not residential, so patients are only required to attend the outpatient centre in Burntwood when they are scheduled for therapy, counselling, or medication.
The length of time in each facility does not have a maximum limit.
At Rehab Recovery, we offer free advice from a team of non-judgemental professionals, many of whom are in recovery and understand how hard it can be to change your relationship with addiction.

For more information about rehab in Burntwood, simply reach out to our 24/7, confidential hotline on 0800 088 66 86.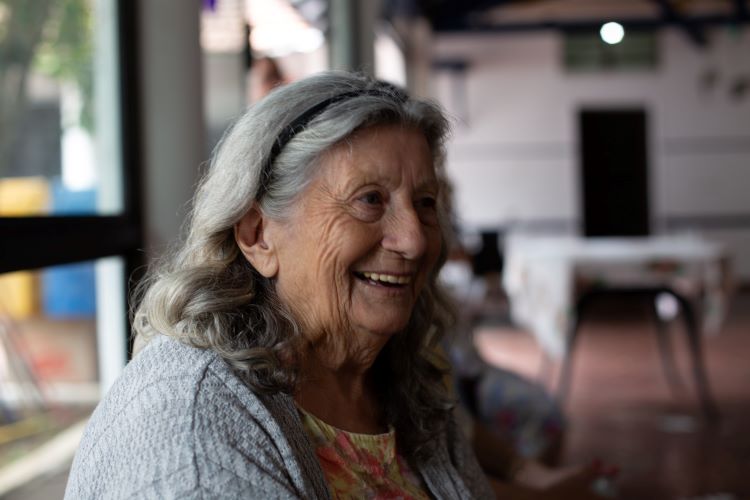 If you join inpatient treatment at rehab in Burntwood, you will follow a set routine and structure that is tailored for the patient.
Outpatient treatment can carry on as long as someone needs it to, for many this could be years.
However, for physical dependencies such as marijuana, the patient will need to complete a detoxification process to make sure they are both physically and mentally ready to start their recovery programme.
During detox, the centre in Burntwood will help the patient to manage their acute intoxication and withdrawal symptoms.
This is a form of medical intervention that keeps the patient safe from harm. [9] [10]
This is not a form of addiction treatment, but a process to help the patients prepare for their rehabilitation programme, offering them a better chance of success.
There are three phases to each detoxification programme:
Evaluation and assessment of substance levels in the blood, mental health, and physical health issues. This evaluation allows clinicians to contemplate the best form of treatment plan and detox process.
The patient will then go through a process of stabilisation until they are in a state of mental, physical, and medical stability. Medication such as Librium helps this process, preventing withdrawal symptoms from becoming life-threatening.
The final stage, once the substance has completely left the system, is entering appropriate treatment in Burntwood.
All three aspects of treatment require patience and understanding from both the rehab team and from the patient themselves.
This is not an easy process, but all addiction treatment is worth it to improve quality of life.
Therapy at Rehab in Burntwood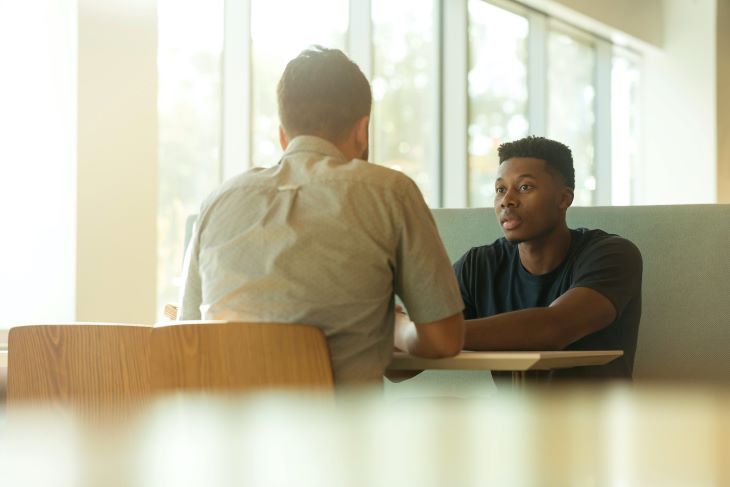 Both forms of rehab will give patients the chance to upgrade their quality of life, become sober, stay sober, and fix things broken by addiction.
All therapy and counselling will work on:
This is traditionally worked on during behavioural therapy. Behavioural therapy is commonly utilised to help victims of ill mental health and addiction, working on their reactions to addictive thoughts.
Cognitive behavioural therapy (CBT) is a conversational therapy that addresses the deep-rooted thoughts that cause addictive behaviour and helps patients put themselves and their future before their addiction.
At Rehab Recovery, we offer free advice from a team of non-judgemental professionals, many of whom are in recovery and understand how hard it can be to change your relationship with addiction.

For more information about rehab in Burntwood, simply reach out to our 24/7, confidential hotline on 0800 088 66 86.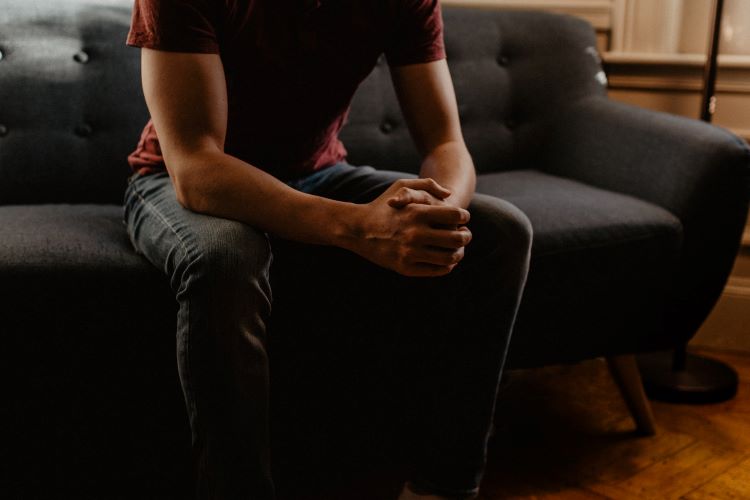 Dialectical behavioural therapy (DBT) is a form of CBT, a talking therapy designed to help those who struggle to cope with emotional regulation.
These individuals feel completely overwhelmed by emotions, to the point where they cannot cope with it.
Many patients struggle with the motivation to enter or stay in treatment. This is common in the rehab community, where many patients fail to turn up or drop out of treatment.
Rehab in Burntwood is prepared for this, offering patients motivational interviewing to examine their main anxieties regarding treatment.
Rehab then uses this information and offers contingency management to the patients. Here, each patient is offered tailored incentives to increase their motivation for therapy. [11]
There are a range of therapy options available for all patients, in both types of rehab.
Working towards recovery does not stop after you have finished specific treatments, as many patients work with rehab centres for years.
Aftercare After rehab in Burntwood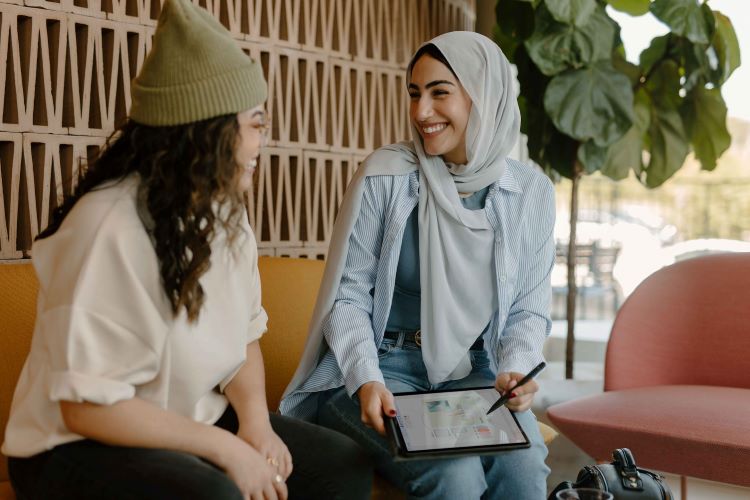 Recovery doesn't end with the end dates of specific treatment. Addiction recovery requires years of work, and rehab in Burntwood offers addiction aftercare to cope with the difficult transition.
Rehab aftercare is exactly this, helping patients work on lessons learnt during treatment, whilst transferring back to normal daily life.
For patients to have a successful recovery, they must continue to put in the hard work.
Rehab aftercare usually takes place in outpatient treatment centres, developing on:
Self-efficacy
Coping skills
Sobriety mechanisms
Long-term recovery
Healthy and sustainable habits
Following rehab, rehab aftercare programmes can provide the support patients need to fully commit to the goals worked on during recovery.
Aftercare turns mechanisms learnt during therapy into a reality, helping patients with their daily life after treatment.
Aftercare mirrors the discharge plan of hospitalisation following treatment for a chronic condition. For example, aftercare includes:
Education on the condition and its severity
Identification of risk and potential barriers of treatment
After-rehab expectations and goals
Management plan that is both realistic and achievable
Risk protection plan
Relapse prevention plan 
Aftercare begins as soon as you've completed a recovery programme and when the patient is ready to transition back into daily life.
A popular from of aftercare programme is alcoholics anonymous (AA) and narcotics anonymous (NA).
These group therapy sessions provide people with anonymous social support to chat about everything to do with addiction.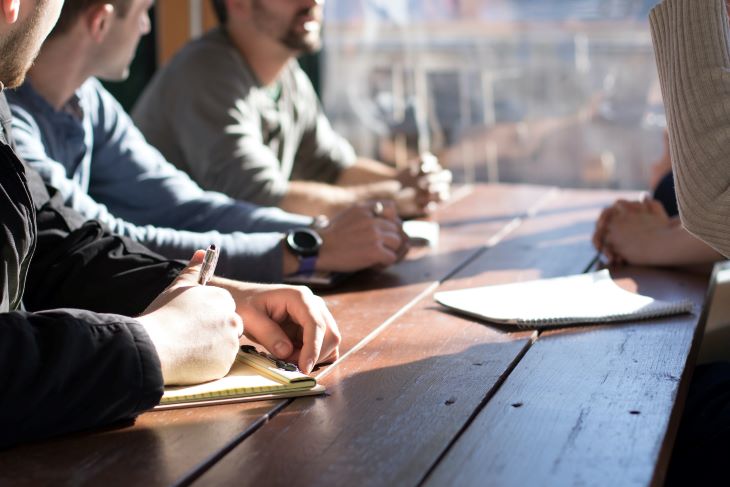 The following are the 12 steps of alcoholics anonymous:
We admitted we were powerless over alcohol – that our lives had become unmanageable.
Came to believe that a Power greater than ourselves could restore us to sanity.
Made a decision to turn our will and our lives over to the care of God as we understood Him.
Made a searching and fearless moral inventory of ourselves.
Admitted to God, to ourselves and to another human being the exact nature of our wrongs.
Were entirely ready to have God remove all these defects of character.
Humbly asked Him to remove our shortcomings.
Made a list of all persons we had harmed, and became willing to make amends to them all.
Made direct amends to such people wherever possible, except when to do so would injure them or others.
Continued to take personal inventory and when we were wrong promptly admitted it.
Sought through prayer and meditation to improve our conscious contact with God as we understood Him, praying only for knowledge of His will for us and the power to carry that out.
Having had a spiritual awakening as the result of these steps, we tried to carry this message to alcoholics and to practice these principles in all our affairs.
Both alcohol addiction and drug addiction (substance abuse) can be treated at a rehab in Burntwood.
Recovery from addiction is inevitably hard, but we are here to make it easier for you.
Whatever rehabilitation centre the patient chooses, inpatient or outpatient, recovery centres will do their best to help you and get you through addiction.
Our friend team of advisors and addiction help team will support you through treatment and after it.
You will not only work on addiction, but mental health conditions and mental health disorders that have been caused or exacerbated by addiction.
This will be incorporated into aftercare planning, with a wide variety of tools and mechanisms to guide you through.
At Rehab Recovery, we offer free advice from a team of non-judgemental professionals, many of whom are in recovery and understand how hard it can be to change your relationship with addiction.

For more information about rehab in Burntwood, simply reach out to our 24/7, confidential hotline on 0800 088 66 86.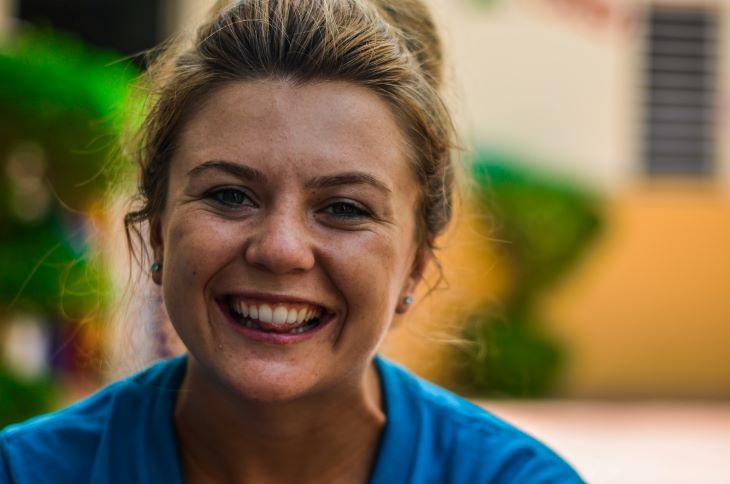 References
[1] "Names and codes for Administrative Geography". Office for National Statistics. 31 December 2008.
[2] https://www.ndtms.net/resources/public/Parental%20substance%20misuse/West%20Midlands/WM_Staffordshire_2019-20_Parental_substance_misuse_data_pack.html
[3] https://www.stokesentinel.co.uk/news/stoke-on-trent-news/drug-misuse-deaths-moorlands-poisoning-3220263
[4] https://www.mentalhealthfirstaid.org/external/2019/03/is-addiction-a-choice/
[5] https://newsinhealth.nih.gov/2015/10/biology-addiction
[6] https://www.hopkinsmedicine.org/johns_hopkins_healthcare/downloads/all_plans/CAGE%20Substance%20Screening%20Tool.pdf
[7] https://www.robertjmeyersphd.com/craft.html
[8] https://www.sgu.edu/blog/medical/inpatient-versus-outpatient/
[9] https://www.ncbi.nlm.nih.gov/books/NBK64119/#:~:text=Detoxification%20is%20a%20set%20of,by%20the%20abuse%20of%20substances.
[10] McCorry, F., Garnick, D.W., Bartlett, J., Cotter, F., and Chalk, M.Developing performance measures for alcohol and other drug services in managed care plans. Washington Circle Group. Joint Commission Journal on Quality Improvement26(11):633–643, 2000a.
[11] https://motivationalinterviewing.org/understanding-motivational-interviewing
[12] https://www.alcoholics-anonymous.org.uk/about-aa/the-12-steps-of-aa