Arrest over "fake ecstasy" death in Alexandria, West Dunbartonshire, Scotland
The  BBC has reported that a man has been arrested in connection with the death of an 18 year old woman who had taken fake ecstasy tablets in Alexandria, West Dunbartonshire, Scotland.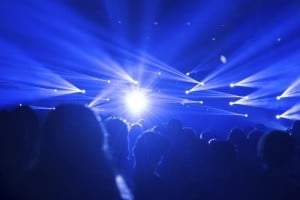 The 18-year-old women and her three friends had taken green tablets with a Rolex Crown logo on them. Police are urging people not to take the tablets which are being sold as ecstasy but actually contain a dangerous chemical called PMA.
The police have reported that similar tablets have been linked to the death of six other people in the West of Scotland in the past two months and that they have arrested a 24-year-old man over the illegal supply of controlled drugs. The same tablets have also been linked to deaths in Northern Ireland and have seen a further three people being admitted to emergency services after taking the drug, but thankfully surviving.
A specialist doctor in emergency medicine has described the drug as initially making the user hyperactive, with them being unable to sit and being very restless but then hallucinations start to kick in which can be very frightening for the individual. This then makes the user very unpleasant and aggressive as they are confused about their surroundings and who is trying to help them. Then, the body temperature rises dramatically and that is what ends up killing these individuals as doctors are unable to bring their temperature down fast enough.
Police have also reported that the same drug, but stamped with the Heineken logo instead of the Rolex crown, were seized in Aberdeen earlier this month and are pleading for people to avoid taking these drugs due to the risks associated with them.
Rehab Recovery, is impartial advice and addiction treatment centre with clinics throughout the UK. You can contact them for advice and support on 0800 088 66 86 or through their website at www.rehab-recovery.co.uk.