Drug and Alcohol Rehab in Dumbarton
Drug and alcohol addiction is rife in all parts of the United Kingdom, and Scotland is no exception. In the year 2020, there were 1,339 drug-related deaths in Scotland.
This was an increase of 5% from 2019, and not only was it an increase, but it is also the largest number recorded in Scotland. This meant that an average of 1 person per 4,032 died due to drug-related illnesses and complications in Scotland this year.
In the following year, there were a total of 1,330 drug-related deaths recorded due to misuse in Scotland. This is only 9 deaths fewer than the previous year, making it the second-highest year for drug-related deaths in Scotland.
The same studies also estimate that deprived areas in Scotland are 18 times as likely to suffer from drug-related deaths than other areas. Dumbarton in Scotland is home to some of the most deprived areas in Scotland.
This makes Dumbarton especially susceptible to suffering from the detrimental effects of drug and alcohol addiction.
In Dumbarton and other areas of Dunbartonshire, studies show that 10% of 13-year-olds were regular smokers, and 32% of 13-year-olds reported that they have consumed alcohol in the past.
Furthermore, over 12% of 13-year-olds in Dumbarton and nearby areas claimed that they had been drunk more than 10 times before answering the survey.
Not only are young members of the community in Dumbarton exposed to drug and alcohol consumption, but they are also exposed to unhealthy lifestyles which perpetuate antisocial behaviour and crime.
In Scotland, around 30% of violent crimes saw that the offender was under the influence of drugs, whereas other crimes in Scotland are alcohol-related. Alcohol-related crime in Scotland is estimated to burden the country with £727 million in costs each year.
Is Addiction a Disease?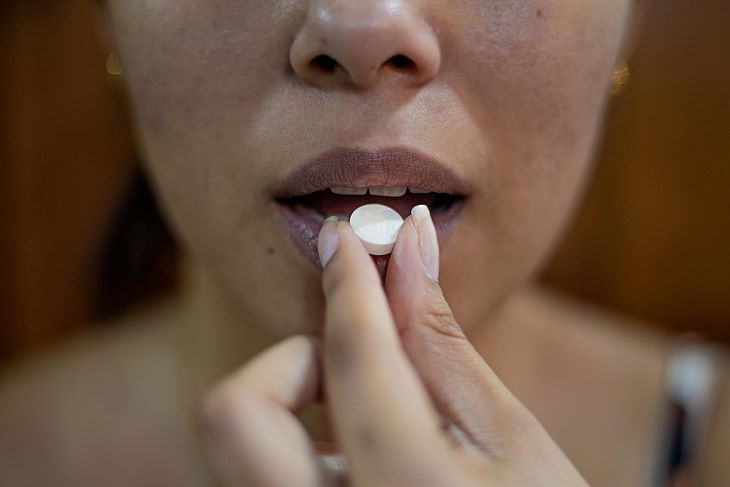 There is a prevalent misconception that addiction is not a disease, but rather a lifestyle. This misconception perpetuates the idea that the addicted person chooses to keep consuming their addictive substance because they enjoy it, rather than because they are physically and psychologically dependent on the substance.
The brain disease model of addiction, which was developed by neuroscientists and supported by neuroscientific research, establishes that the reason people become physically and psychologically dependent on the substance is because of an alteration in their brain, specifically the reward pathway.
This reward pathway, also known as the 'mesolimbic pathway', is a dopaminergic pathway, which means that it is responsible for releasing dopamine in our brains, the 'feel good' hormone that we experience whenever we exercise, complete tasks and objectives, have sexual intercourse, and so on.
Frequently consuming an addictive substance can manipulate these reward pathways in a way which makes them severely dependent on the substance.
The more the addicted person consumes this drug or alcohol, the more their tolerance increases. If their tolerance increases, they require a higher level of a substance to experience the same level of euphoria as previously. This will lead to dangerous levels of consumption which can eventually lead to overdosing.
When someone's reward pathways are manipulated in this way, they become physiologically dependent on the substance.
This means that they need to consume this drug to function. Should they suddenly abstain from this addictive substance, they may experience a range of physical and psychological withdrawal symptoms which are not only discomforting but have the capacity to lead to death.
Symptoms of Drug and Alcohol Addiction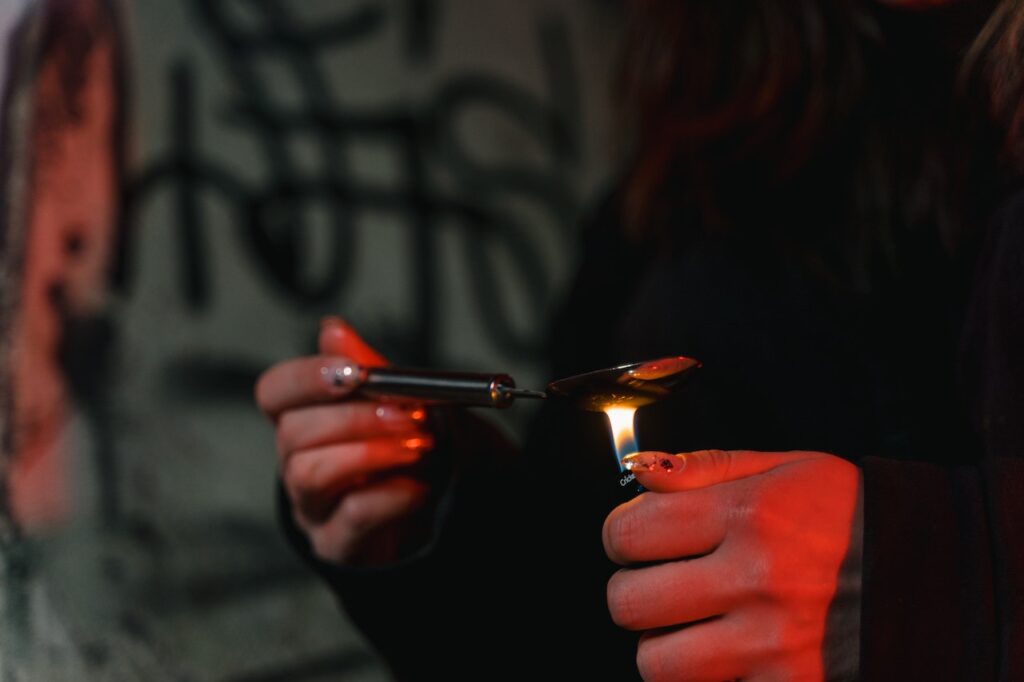 When someone is suffering from addiction to alcohol or drugs, they will experience a wide range of withdrawal symptoms. Some substances may present physical withdrawal symptoms, whereas others may present psychological symptoms.
Other substances, such as alcohol, may present both physical and psychological withdrawal symptoms.
Physical withdrawal symptoms include but are not limited to headaches, vomiting, diarrhoea, fatigue, lethargy, trembling, and seizures, and it can even lead to death. When someone is suffering from intense or severe withdrawal symptoms, they will be required to undergo a medicated detox at their drug and alcohol rehab in Dumbarton.
Psychological withdrawal symptoms can manifest in the forms of insomnia, anxiety, irritability, erratic behaviour, depression, hallucinations, psychosis, and so on.
While these withdrawal symptoms need to be addressed and can be treated with medication, patients suffering from these symptoms are not always required to undergo a medicated detox.
Admissions Process into a Drug and Alcohol Rehab in Dumbarton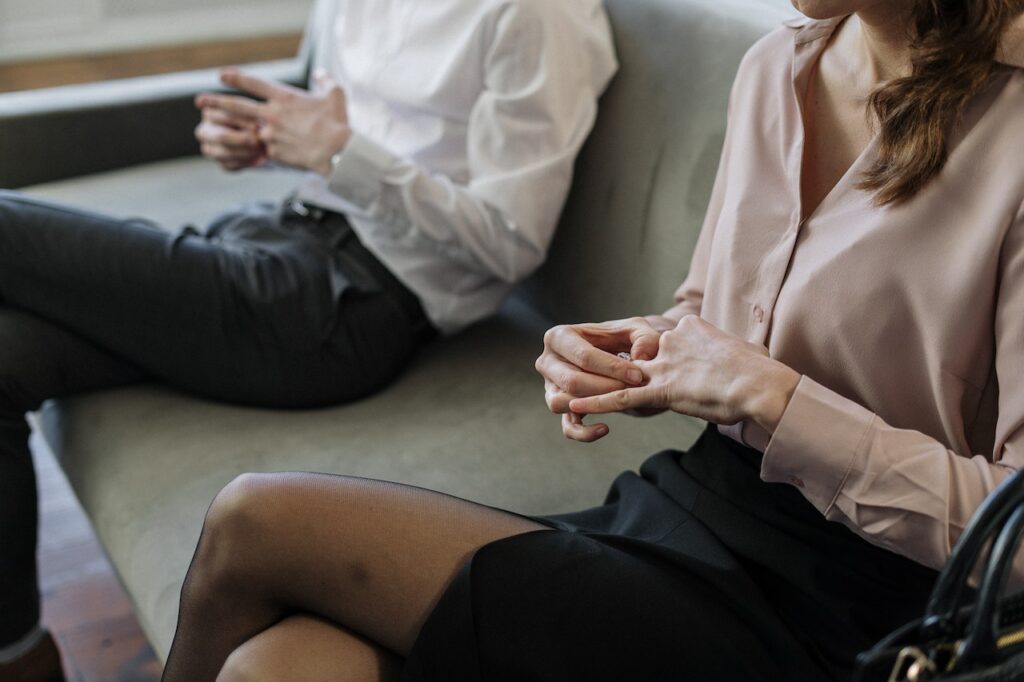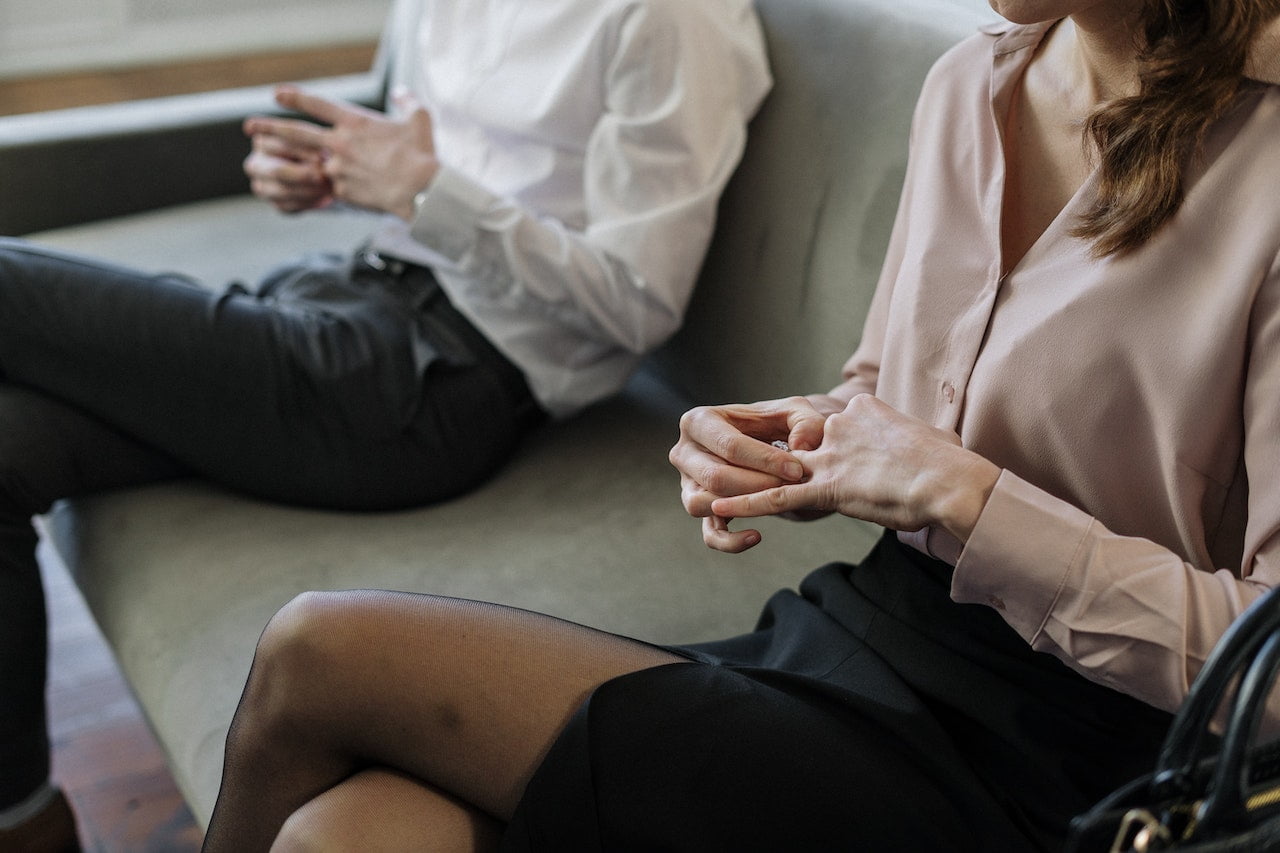 To enter a drug and alcohol rehab in Dumbarton, you can call us here at Rehab Recovery by dialling the number 0800 088 66 86 from the United Kingdom, or +44 330 333 6197 from an international hotline.

When you call us, you will be greeted by a dedicated and experienced member of staff who will help you navigate the process of entering rehab in Dumbarton and undergoing addiction treatment.
The admissions process can seem overwhelming at first, especially if you are dealing with some of the withdrawal symptoms associated with addiction. However, our trained admissions officer will help you with each step of the way. During this stage, you are free to ask any questions or concerns that you may have.
Once you are ready, our trained admissions officer will conduct a health assessment to understand more about your condition. This is a common procedure and simply consists of answering a few questions regarding your health and unique needs.
Addiction specialists and health practitioners will then be able to use this information to identify an optimal rehab and addiction treatment programme in Dumbarton for your unique needs.
Co-Occurring Disorders and Concurrent Treatment at Rehab in Dumbarton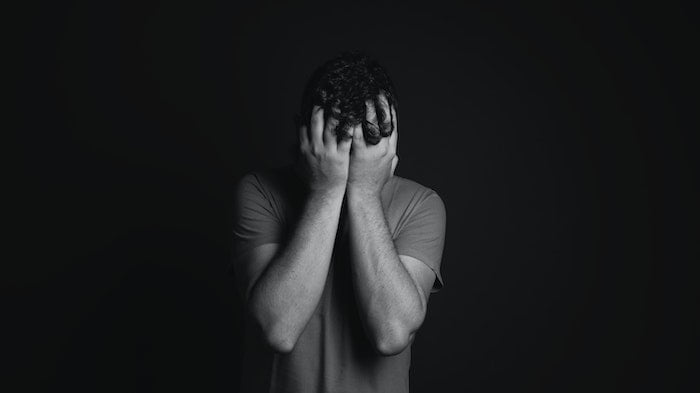 There is a strong correlation between mental health illnesses such as anxiety, depression, bipolar disorder, schizophrenia, and so on, with substance use disorders such as drug or alcohol addiction.
While some patients may have developed an addiction because they were self-medicating for symptoms of their mental illnesses, other patients may have developed a mental health condition as a result of their substance use disorder.
Regardless of the order in which they manifested, patients who are suffering from mental illnesses in addition to their substance addiction will be required to receive concurrent treatment.
A dual diagnosis will take place to ensure that they receive treatment for both forms of illnesses, and this will optimise their recovery.
Because addiction and mental illnesses can amplify the symptoms of the other, it is important to confront and treat both issues concurrently, rather than one after the other.
Medicated Detox at a Drug and Alcohol Rehab in Dumbarton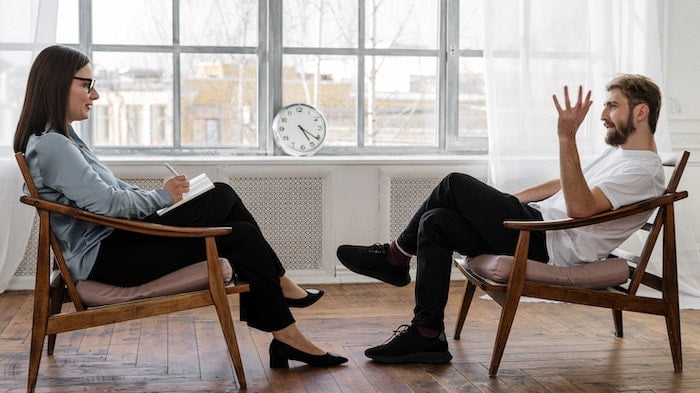 During the medicated detox stage at a drug and alcohol rehab in Dumbarton, patients will typically spend around 7 to 10 days allowing the intoxicating substances to withdraw from their bodies in a safe and comfortable environment.
They may also be prescribed medication from an addiction physician during detoxification programmes, and this stage is often referred to as Medicated Assisted Therapy (MAT) or pharmacological intervention.
Some of the common withdrawal symptoms addicted patients experience include anxiety, insomnia, depression, vomiting, trembling, seizures, and so on.
Therefore, there is a range of medications prescribed to treat a wide range of patients. Some examples include; Subutex, which is used to reduce the likelihood of seizures, Benzodiazepines, which are used to treat anxiety and insomnia, and so on.
Once patients who require a medicated detox have completed the process, they will be able to proceed and undergo a range of therapy and counselling options at their drug and alcohol rehab in Dumbarton.
Treatment at a Drug and Alcohol Rehab in Dumbarton
Since there is a plethora of reasons people become addicted to drugs or alcohol, a wide spectrum of addiction severity, and other mental or biomedical complications which make recovery difficult, there is a range of therapy options at rehab.
No two cases of addiction are the same, and because of this reason, it is important to include a variety of therapy options at rehab.
Some of the most popular forms of therapy at a drug and alcohol rehab in Dumbarton may include but are not limited to:
Aftercare in Dumbarton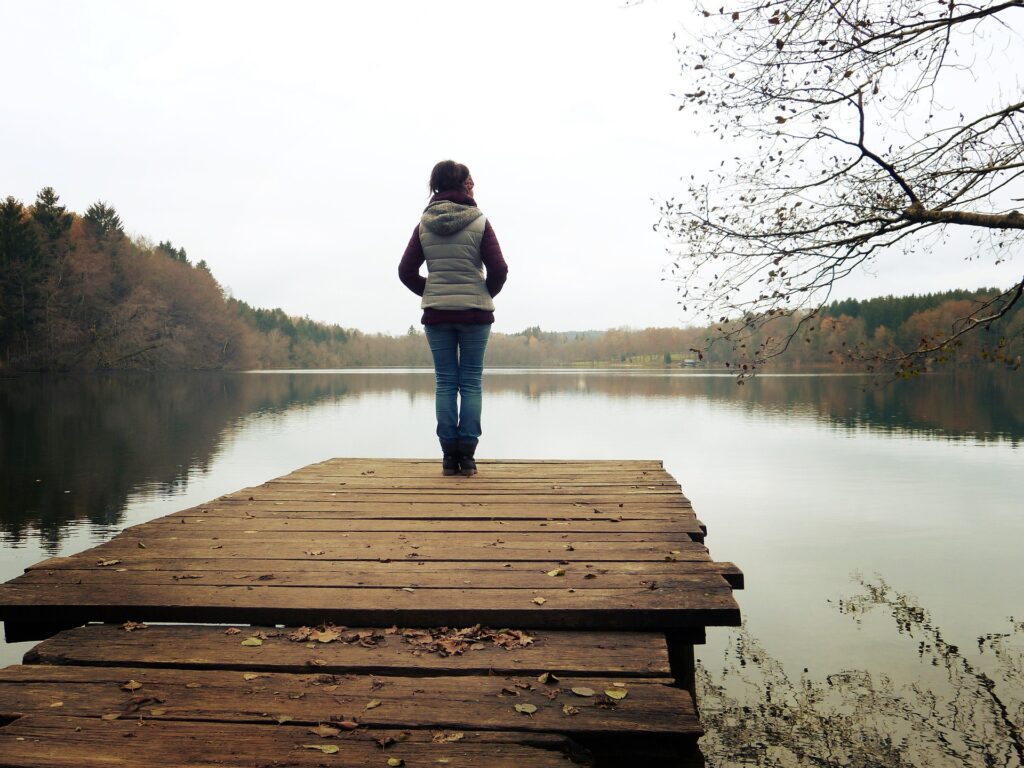 Once patients have completed their addiction treatment programme at one of the drug or alcohol rehab centres in Dumbarton, they will undergo an aftercare programme as an outpatient. While they may have completed the aftercare programme, recovery and sobriety are something which need to be maintained for life. It is not something which is miraculously achieved.
An aftercare programme will allow patients to continue their recovery, however with more independence and flexibility than they previously had at their rehab in Dumbarton, especially if they were an inpatient.
Here, they will be able to attend support sessions at fellowship programmes such as Alcoholics Anonymous, Narcotics Anonymous, SMART Recovery, and so on.
They will also be able to undergo the 12-Step Programme, which is an active engagement strategy designed to help patients sustain their sobriety and live a newer and healthier life of abstinence.
References
[1] Drug Related Deaths in Scotland in 2020, Report https://www.nrscotland.gov.uk/files/statistics/drug-related-deaths/20/drug-related-deaths-20-pub.pdf
[2] Drug Related Deaths in Scotland in 2021, Report https://www.nrscotland.gov.uk/files/statistics/drug-related-deaths/21/drug-related-deaths-21-report.pdf
[3] Summary Findings for West Dunbartonshire Council https://www.gov.scot/binaries/content/documents/govscot/publications/statistics/2019/11/scottish-schools-adolescent-lifestyle-substance-use-survey-salsus-national-overview-2018/documents/summary-findings-west-dunbartonshire-council/summary-findings-west-dunbartonshire-council/govscot%3Adocument/summary-findings-west-dunbartonshire-council.pdf
[4] Drug Use: Social Harm https://www.scotpho.org.uk/behaviour/drugs/data/social-harm/
[5] Alcohol and Violent Crime https://www.alcohol-focus-scotland.org.uk/media/310765/alcohol-and-violent-crime-april-18.pdf
[6] The Brain Disease Model of Addiction – Hazelden Betty Ford https://www.hazeldenbettyford.org/research-studies/addiction-research/brain-disease-model
[7] Cognitive Behavioural Therapy in Addiction Treatment – Rehab Recovery https://www.rehab-recovery.co.uk/addiction-treatments/cognitive-behavioural-therapy/
[8] DBT for Addiction Treatment – Rehab Recovery https://www.rehab-recovery.co.uk/addiction-treatments/dbt/
[9] Alternative & Holistic Therapies for Addiction – Rehab Recovery https://www.rehab-recovery.co.uk/addiction-treatments/alternative-holistic/
[10] Motivational Interviewing for Addiction Treatment – Rehab Recovery https://www.rehab-recovery.co.uk/addiction-treatments/motivational-interviewing/
[11] Alcoholics Anonymous – Rehab Recovery https://www.rehab-recovery.co.uk/addiction-treatments/alcoholics-anonymous/
[12] What is Narcotics Anonymous? – Rehab Recovery https://www.rehab-recovery.co.uk/addiction-treatments/narcotics-anonymous/
[13] SMART Recovery: What Is It and How Can It Help? https://www.rehab-recovery.co.uk/addiction-treatments/smart-recovery-what-it-is-and-how-it-can-help/
[14] 12-Step Recovery Programme: What Is It and How It Can Help https://www.rehab-recovery.co.uk/addiction-treatments/12-steps/