Drug & Alcohol Rehab in Humber
Humber is in Northern England, East of Yorkshire and Lincolnshire.
There are several factors that have led to ill health and early death in Humber, including smoking, harmful alcohol use, drug abuse, and a poor diet. [1]
High-risk drinking is defined by the NHS as consuming more than 14 units of alcohol per week.
A report from 2019 stated that high-risk drinking was highest in the North-East of England, standing at 28.7% of the population.
In Yorkshire and Humber, 22% of the population was classed as high-risk drinkers, where the proportion of males was almost twice that of females (14.8% and 31%).
In 2020, Humber was home to over 2,180 alcohol-related deaths, representing a rate of over 41 in every 100,000 people. This rate is much higher than the average in England.
The rate of drug use in Humber varied year-on-year before COVID-19. However, in Yorkshire and Humber, the rate of drug-related deaths was 6.7 per 100,000 of the population. [2]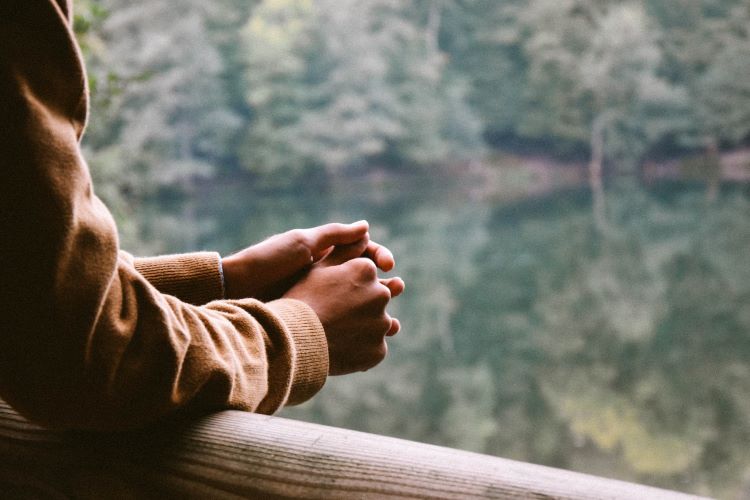 Studies have shown that there are several determinants that may have caused these issues, ranging from the economy to the environment. Many inequalities have also acted as a catalyst in drug and alcohol use.
The Index of Multiple Deprivation 2019 measures the following:[3]
income
health and disability
employment
education
skills and training
barriers to housing and services
crime
living environment
Deprivation factors such as these heavily contribute to risk factors and health issues. Around 1 in 5 residents in Humber live in areas classed as 'the most deprived' decile of England.
The employment rates in Humber were lower than the average in England, standing at an average of 73.8% (Humber) compared to 75.1% (England). [4]
The average weekly earnings in Humber are also significantly lower than the England average, where 33.8% of the population in 2016 and 2017 did not earn enough to reach the minimum income standard (MIS). [5]
Addiction can be life-changing, but rehab in Humber can help you to recover.
Causes of Addiction in Humber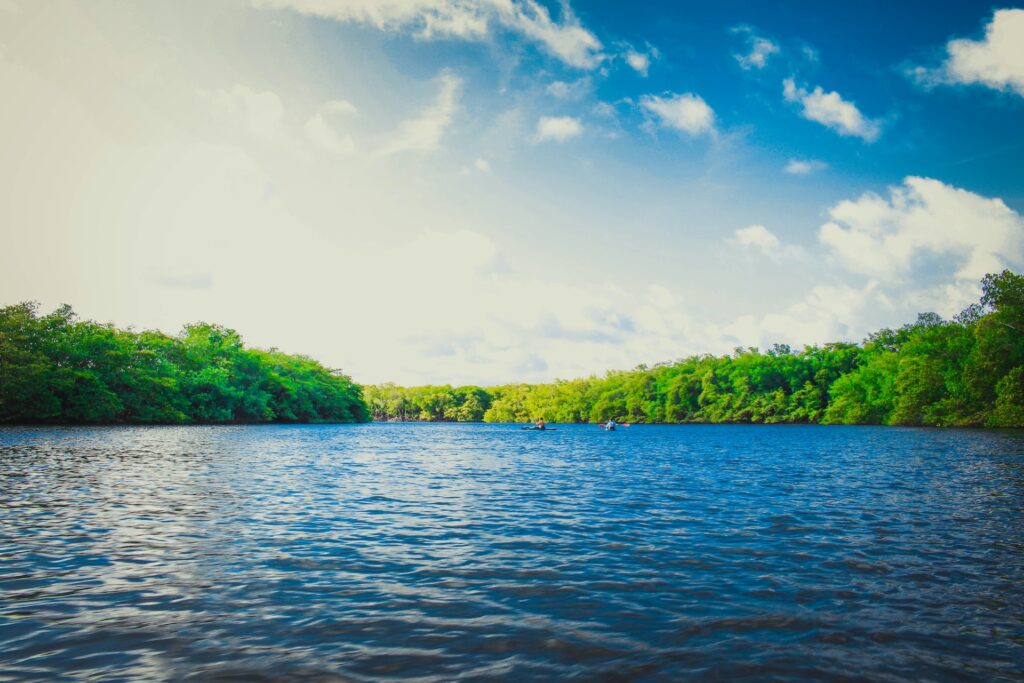 Drug and alcohol addiction, also called substance use disorder (SUD), is a mental and relapsing disease that takes over the brain.
This leads to the inability to control behaviour and thought processes, often putting the substance on a pedestal.
Some people start using substances in social situations, or because they have been surrounded by substances during their upbringing.
They may also be very social, meaning they go out drinking or take drugs on a night out. There is no singular factor that will 'cause' addiction, but a mixture of the following:
genes
social groups
environment
stress
trauma
physical and mental health
deprivation 
Sometimes this will not lead to addiction, but regular use will leave you at risk of addiction. As time passes, continued use will lead to a higher threshold, meaning you will need to consume more of the substance to experience the original euphoric effects.
Attempts to quit or cut down then may lead to withdrawal symptoms, so lots of people with severe SUDs keep using drugs or drinking to prevent these symptoms.
Rehab in Humber can assess your individual needs and build a personalised care plan that caters holistically to your unique addiction.
At Rehab Recovery, we offer free advice from a team of non-judgemental professionals, many of whom are in recovery and understand how hard it can be to change your relationship with addiction.

For more information about rehab in Humber, simply reach out to our 24/7, confidential hotline on 0800 088 66 86.
Symptoms of Substance Use Disorders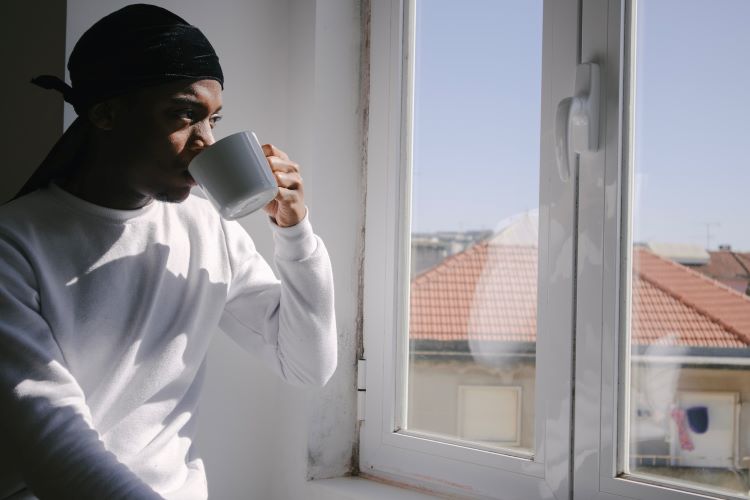 SUD symptoms can be different in most users, but the common symptoms and behaviours include:
wanting to use or drink regularly, sometimes several times a day
intense urges and craving
increased tolerance
making substances a high priority
ignoring the negative consequences of using or drinking
bankrupting yourself
losing friends and family
social isolation
engaging in high-risk activities
failed attempts at quitting or cutting down
withdrawal symptoms
poor hygiene and weight changes
anxiety and depression
unexplained bruising or injury
shaking
covering up the body with clothes
red eyes and high heart rate
difficulty concentrating and sleeping
paranoia
These symptoms will vary in accordance with age, gender, general health, and statistics of addiction such as how long you have been using or drinking and how much is consumed.
If you are still unsure about whether you want to reach out for help, or consider self-help questionnaires.
These questionnaires will screen your answers to questions and look for any behaviour or thought processes that signify addiction or substance misuse.
Rehab in Humber can support you and your loved ones to recover from substance use disorders.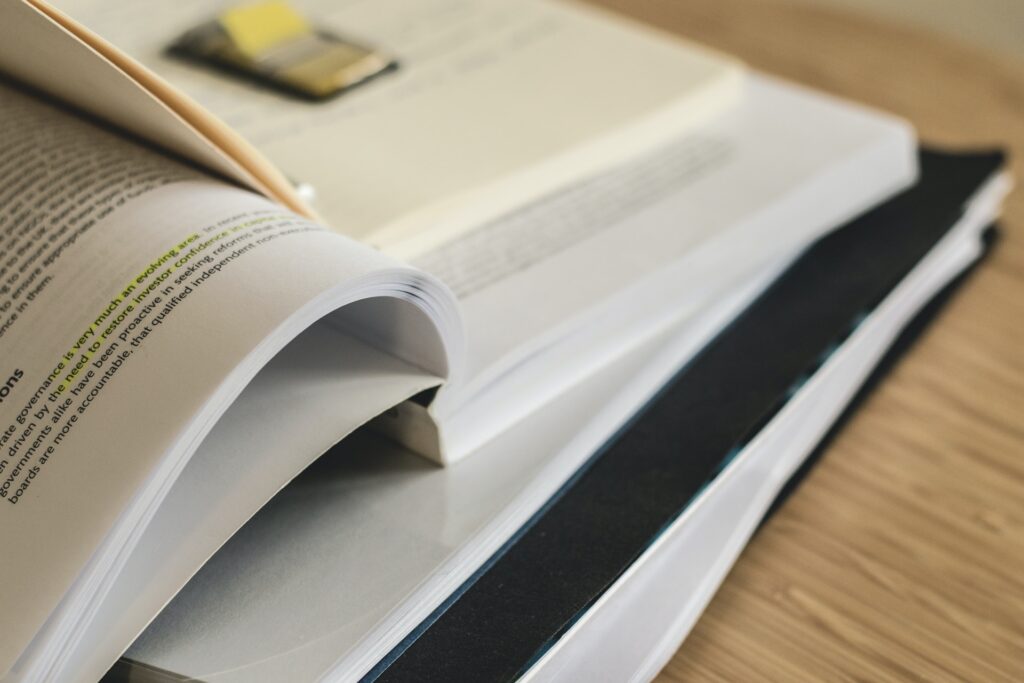 For example, John Hopkins University asks the following 20 questions to screen for both alcohol and drug abuse: [6]
Do you lose time from work due to drinking or drug use?
Is drinking or drug use making your home life unhappy?
Do you drink or use drugs because you are shy with other people?
Is drinking or drug use affecting your reputation?
Have you ever felt remorse after drinking or drug use?
Have you gotten into financial difficulties as a result of your drinking or drug use?
Do you turn to lower companions and an inferior environment when drinking or using drugs?
Does your drinking or drug use make you careless of your family's welfare?
Has your ambition decreased since drinking or using drugs?
Do you crave a drink or a drug at a definite time daily?
Do you want a drink or drug the next morning?
Does your drinking or drug use cause you to have difficulties sleeping?
Has your efficiency decreased since drinking or using drugs?
Is your drinking or drug use jeopardizing your job or business?
Do you drink or use drugs to escape from worries or troubles?
Do you drink or use drugs alone?
Have you ever had a complete loss of memory?
Has your physician ever treated you for drinking or drug use?
Do you drink or use drugs to build your self-confidence?
Have you ever been in a hospital or institution on account of drinking or drug use?
Clinicians state that several YES answers may mean the following:
3 questions with YES answers are likely the beginning of a substance problem
4-7 questions with YES answers are likely the early stages of addiction
7-10 questions with YES answers are likely the second stage of addiction
More than 10 questions with YES answers are likely the end-stage of addiction 
At Rehab Recovery, we offer free advice from a team of non-judgemental professionals, many of whom are in recovery and understand how hard it can be to change your relationship with addiction.

For more information about rehab in Humber, simply reach out to our 24/7, confidential hotline on 0800 088 66 86.
Humber Addiction Intervention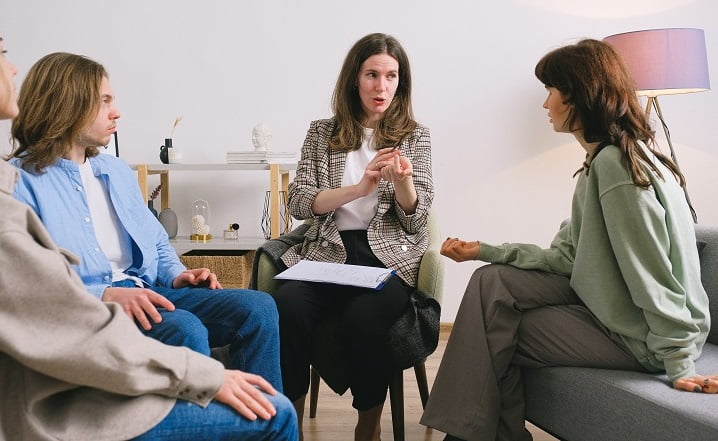 Any more than 3 questions answered with a YES might require addiction intervention. Intervention is designed to motivate users and get them the help they need through rehab in Humber.
This can be emotionally challenging and overwhelming, but this is a critical step on the road to recovery and sobriety.
This is challenging because many of those struggling with addiction are stuck in the phase of denial, which is notoriously difficult to break free from. This is why there are multiple intervention styles and approaches.
Intervention is useful as it can directly show the user the negative impact their addiction has on themselves and others, instead of ignoring their behaviour.
Intervention is therefore a structured and proven opportunity for loved ones to get the help they need at rehab in Humber.
Even if the user recognises that they need to seek or accept help for their addiction, the intervention has been successful.
This carefully planned process can be carried out by anyone, such as friends, family, doctors, or a professional interventionist.
Whoever is chosen to be involved, must understand why the intervention is taking place. They must also enter the space with an open mind, and they are not to be overly confrontational and scare the user away.
Interventions should take place in a neutral, comfortable, and safe space for the user. These environments allow for a more open, natural, and honest conversation rather than a stilted and emotionally unavailable confrontation. [7]
Mild addiction may not need to be planned, but a simple intervention and conversation may be enough to motivate the user.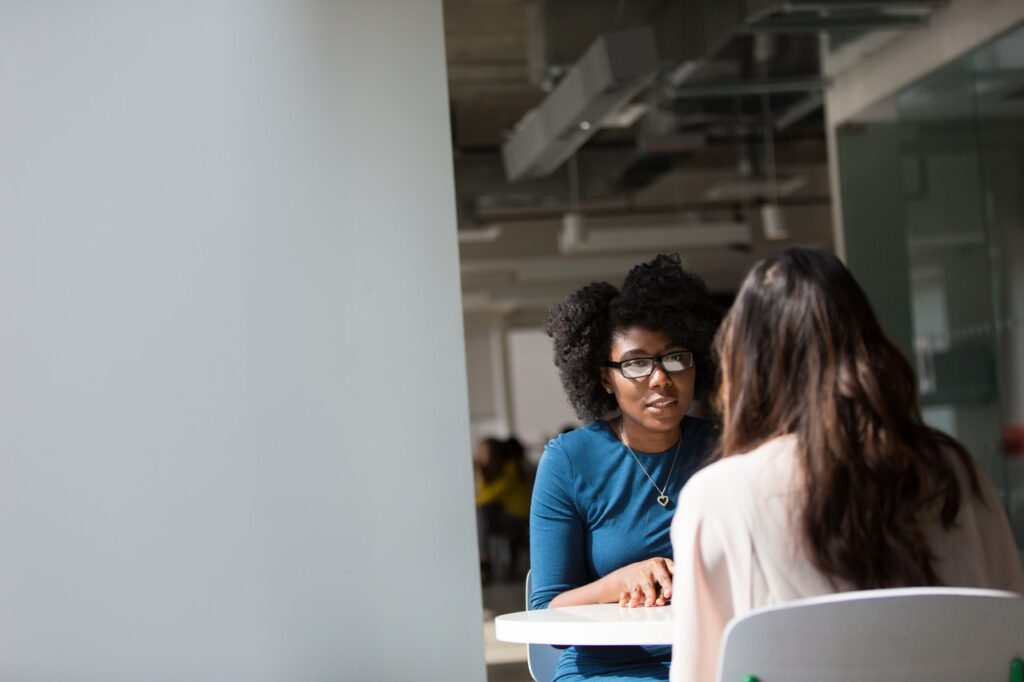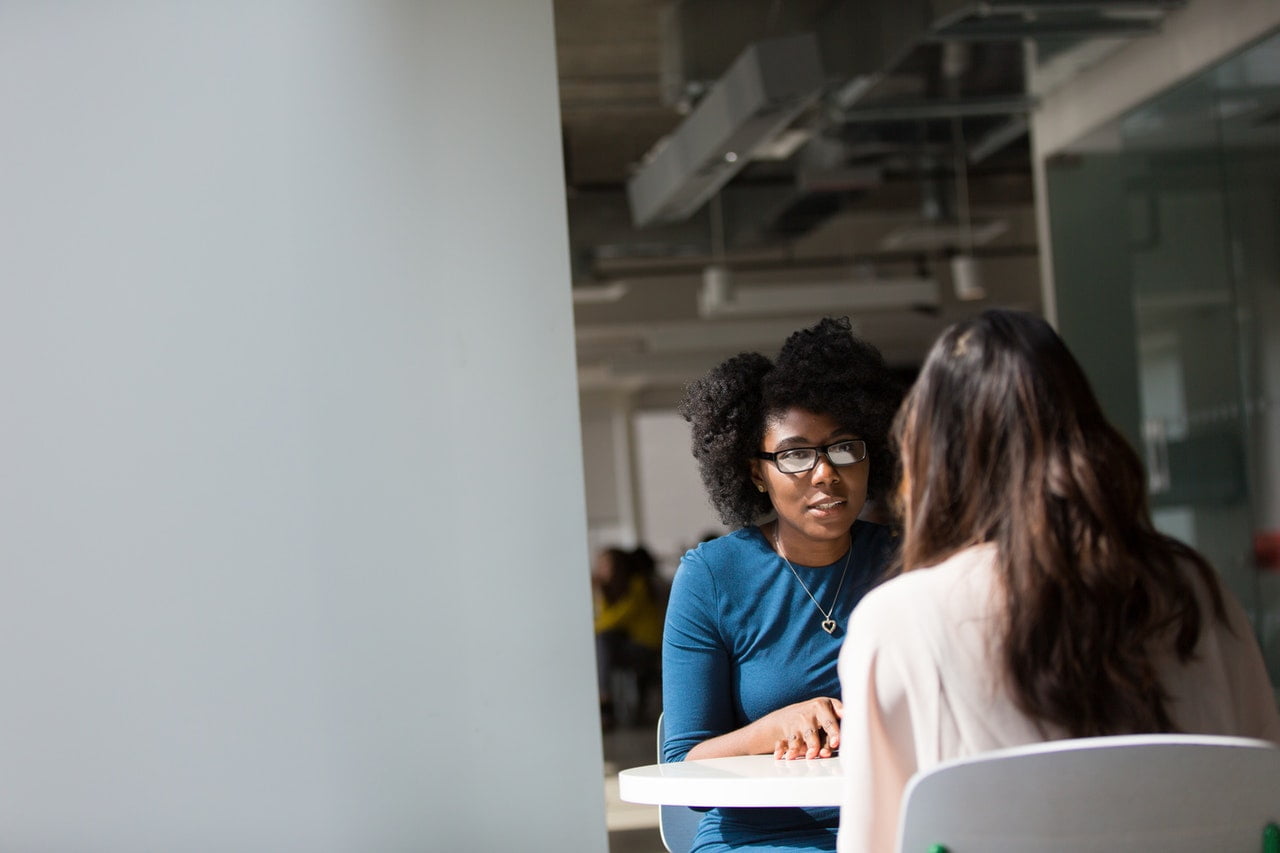 If the addiction is more severe and long-term, a strategy and intervention plan is required. The following points should be considered for a more intense intervention:
Educating participants on the causes, symptoms, and outcomes of addiction
The effect of addiction on those involved in the user's life, including themselves
Examples and scenarios of the consequences of addiction
Different inpatient and outpatient treatment plans
Different therapy options such as behavioural therapy and holistic therapy
The patient's personal goals and motivations for sobriety
Educating the intervention group before the intervention is critical, if the user is not persuaded or motivated and sees doubt in participants, they are likely to ignore the intervention.
Those gathering for the meetings should understand the different treatment options that are available in Humber, and what therapy and treatment will suit the patient best.
One example of intervention is CRAFT intervention, run by the family, friends, and other loved ones. This 'community reinforcement and family therapy' works to rewire the brain's reward pathways that have been altered due to drugs and/or alcohol. [8]
Scientifically proven, CRAFT uses a reward system, positively rewarding desirable thoughts and behaviours, but letting negative consequences play out.
Addiction directly impacts the feelings of pleasure in the brain, linked to the reward pathways. When we feel intense pleasure, our brain seeks this activity or substance again due to the increased dopamine levels.
These dopamine levels from substances are almost 10x that of standard pleasurable behaviour, such as sex and exercise. [9]
CRAFT intervention tries to rewire this system and reverse the damage done so far. If this is to be successful, the user will enter a form of rehab in Humber.
Inpatient and Outpatient Rehab in Humber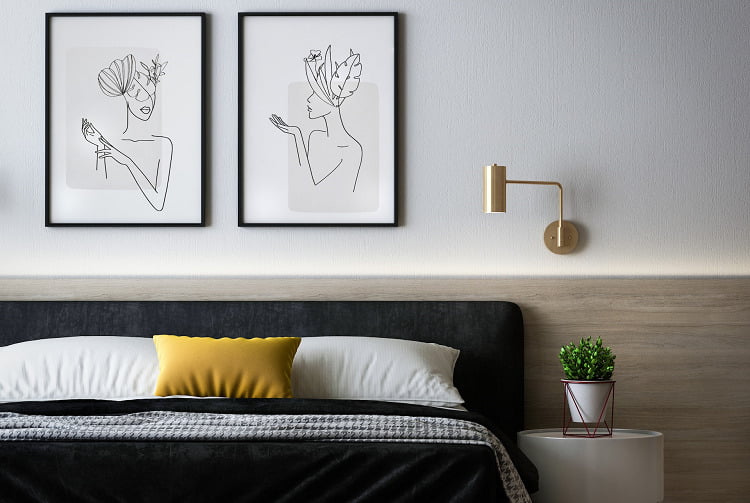 There will be two types of rehab in Humber – inpatient and outpatient.
Whilst they both have different levels of flexibility and intensity, a patient will be better suited to one type depending on their addiction severity.
If the addiction in question is severe, they may be more suited to inpatient treatment. Inpatient treatment is residential; patients will move into a centre for rehab in Humber and remain there to carry out their treatment.
Here, patients are cared for 24/7 by professionals who offer them medication, support, and therapy whenever they require it.
This type of treatment is rarely offered by the NHS, so private treatment such as this will have to be paid for by the patient or their family.
Despite the higher costs, patients will be offered state-of-the-art treatment and may be offered a payment plan by the clinic in Humber.
If this is successful, patients may move to outpatient rehab in Humber if the treatment is working.
Patients may also go straight to outpatient treatment if their addiction is less severe and milder.
Outpatient rehab in Humber is much more flexible with less supervision. This is not residential, so the patient can arrive and leave after treatment on the same day.
There are different levels of outpatient treatment available, with different levels of therapy.
This may include several sessions for a couple of hours a week, or one session one day per week.
This treatment is designed to slot into normal daily life for patients, helping them cope with the challenges they will face outside of treatment.
Whether the patient enters inpatient or outpatient treatment, they will be taught coping mechanisms and different techniques to help them cope and challenge their addiction every day.
Treatment will also work on patient motivation, helping them to reduce the risk of dropping out and relapsing.
At Rehab Recovery, we offer free advice from a team of non-judgemental professionals, many of whom are in recovery and understand how hard it can be to change your relationship with addiction.

For more information about rehab in Humber, simply reach out to our 24/7, confidential hotline on 0800 088 66 86.
Rehab in Humber – First Step: Detoxification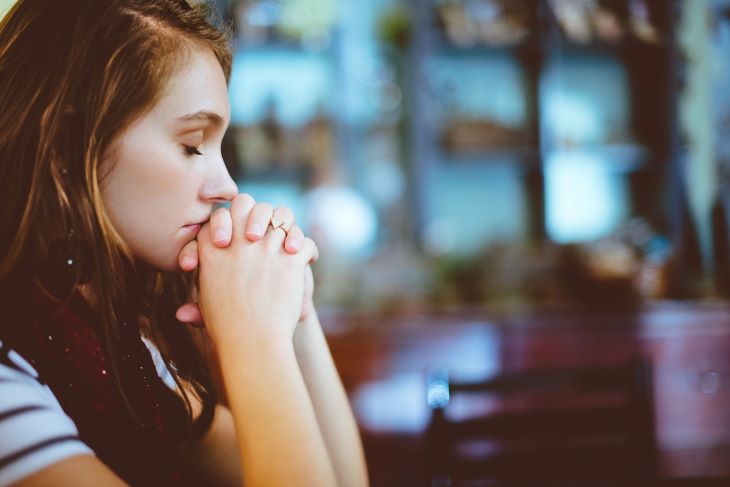 Inpatient and outpatient treatment will offer patients therapy to help them recover from addiction.
These forms of therapy will remain the same by principle but will differ according to intensity and flexibility.
Whatever route is chosen, inpatient and outpatient treatment will both start with detoxification.
Detoxing aims to manage "acute intoxication and withdrawal", riding of the substance toxins in the patient's body. [10]
The Washington Circle Group (experts on substance abuse intervention) state that detox is "a medical intervention that manages an individual safely through the process of acute withdrawal". [11]
This is not designed to resolve any issues caused by addiction (psychological, social and behavioural), so detoxing is not treatment or rehabilitation for substance abuse at rehab in Humber.
However, detoxing prepares patients for treatment, giving them the best possible chance of successful rehabilitation.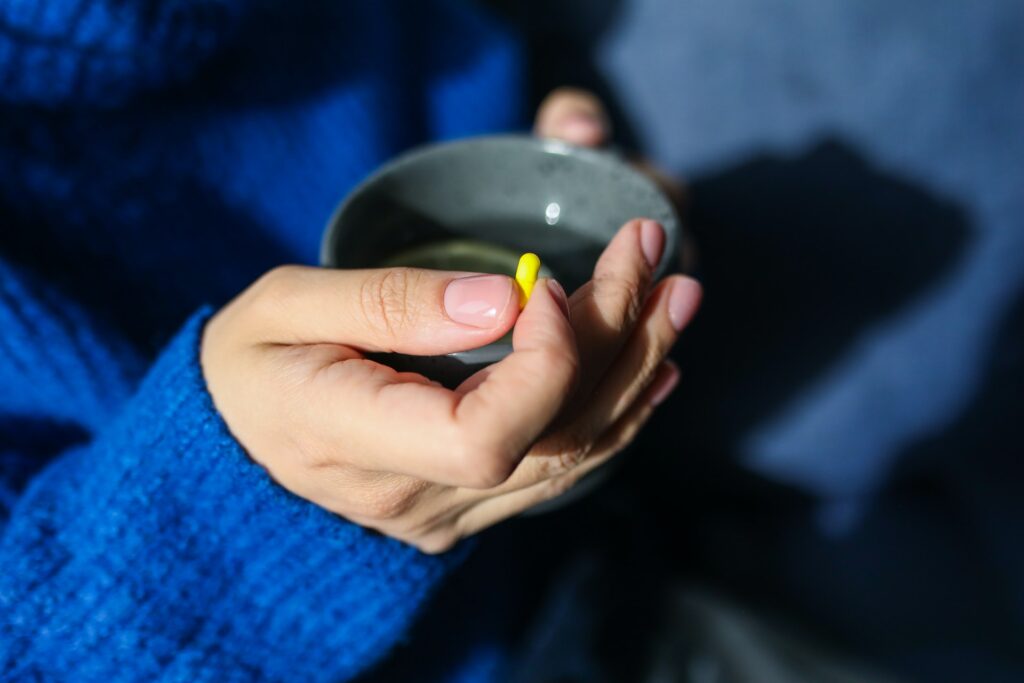 Current detoxification has three main phases:
Evaluation: testing for the presence of any substances in the blood, along with the concentration of these substances, mental health, and physical health conditions. This assessment allows clinicians to determine the correct treatment after the patient follows through with detoxification.
Stabilisation: this process is the assistance of the patient through withdrawals until they have successfully obtained a stable (mental, physical and medical) and supported state where they are free from a substance completely. This can be done with the assistance of medication to prevent the withdrawals from becoming life-threatening.
Entering treatment: the final phase of detoxification involves 'fostering' a patient into treatment. This is done by emphasising the importance of continuing care and encouraging treatment programmes for their specific needs.
All three components of detoxification require patience, understanding, and compassion. Without proper support, patients have no faith in themselves and are likely to give in to their cravings if it is possible.
At Rehab Recovery, we offer free advice from a team of non-judgemental professionals, many of whom are in recovery and understand how hard it can be to change your relationship with addiction.

For more information about rehab in Humber, simply reach out to our 24/7, confidential hotline on 0800 088 66 86.
Therapy on Offer at Rehab in Humber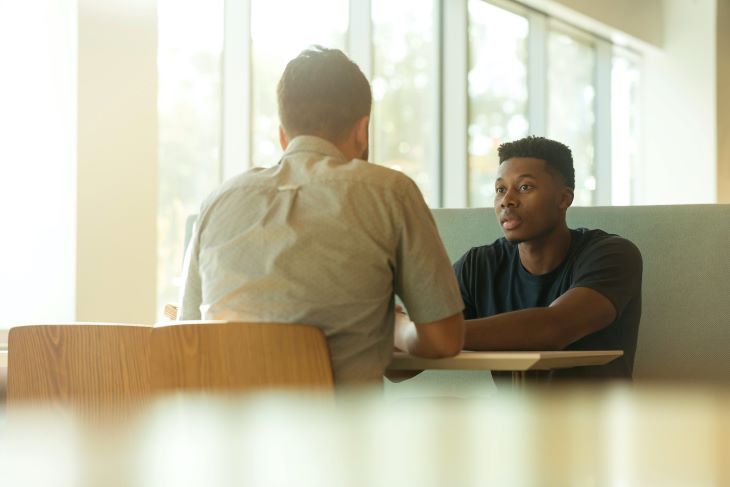 During rehab in Humber, patients will be working on the following:
Staying sober and reducing the risk of relapse
Education around addition (causes, motivations, brain networks)
Avoiding high-risk situations
Effects of addiction on those around them
Coping mechanisms
Mental health and physical health
The main type of treatment that is used for addiction treatment is behavioural therapy. Cognitive behaviouraltherapy, called CBT, is widely used as a therapeutic style of addiction and mental health treatment. CBT works on the deeply rooted thoughts and patterns that lead to addictive behaviours.
These negative thought patterns can also undermine the hard work that patients put in to change their unhealthy choices, so CBT aims to change this.
Dialectical behavioural therapy, CBT, is a form of CBT. Whilst using the same groundwork, DBT focuses on the emotional stability of patients in order to help them recover, working on the following: [12]
Emotional and thought regulation
Interpersonal effectiveness
Distress tolerance
Mindfulness
Meditation
If patients are struggling with their motivation levels, numerous forms of therapy can help tackle this, such as motivational interviewing and contingency management.
Motivational interviewing examines the underlying worries, stresses, and anxieties that the patient is feeling about treatment and recovery.
This treatment then works on helping the patient find their true self and work their personal goals into treatment to keep it realistic and exciting rather than daunting.
Contingency management works on what motivates patients. All patients will have a reason for recovery, whether it is solely for themselves, their financial situation, or for family and friends.
Contingency management then provides incentives in material form to help the patient stay in treatment and sober.
These incentives are only provided if the patient shows their promised desirable behaviour, such as staying clean.
If the patient fails this, by either relapsing or dropping out of other therapy, the reward is removed.
REBT and EDMR help patients who are struggling to see past their trauma, PTSD, and damaging thought processes.
EDMR (eye movement desensitisation and reprocessing) helps the brain replace traumatic experiences using dual stimulation exercises.
REBT (rational emotive behaviour therapy) also identifies self-destructive thoughts and changes the way the brain processes and remembers them.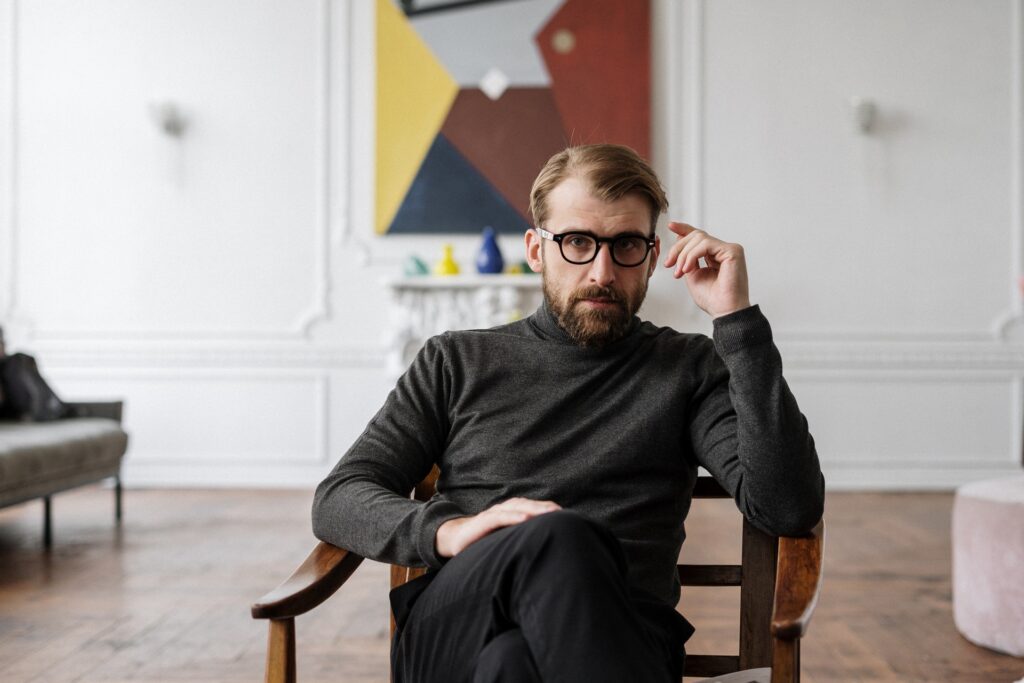 These forms of therapy are available for personal therapy and sometimes group therapy. If patients are looking for an anonymous but supportive environment, they may want to try 12-step facilitation.
These 12-step groups such as Alcoholics Anonymous and Narcotics Anonymous offer patients the chance to discuss their ups and down with other people who have similar experiences.
For example, Alcoholics Anonymous follow the following 12 rules.
We admitted we were powerless over alcohol — that our lives had become unmanageable
Came to believe that a Power greater than ourselves could restore us to sanity
Made a decision to turn our will and our lives over to the care of God as we understood Him
Made a searching and fearless moral inventory of ourselves
Admitted to God, to ourselves, and to another human being the exact nature of our wrongs
Were entirely ready to have God remove all these defects of character
Humbly asked Him to remove our shortcomings
Made a list of all persons we had harmed and became willing to make amends to them all
Made direct amends to such people wherever possible, except when to do so would injure them or others
Continued to take personal inventory and when we were wrong promptly admitted it
Sought through prayer and meditation to improve our conscious contact with God as we understood Him, praying only for knowledge of His will for us and the power to carry that out
Having had a spiritual awakening as the result of these Steps, we tried to carry this message to alcoholics, and to practice these principles in all our affairs
Group therapy often lasts much longer than other forms of therapy, sometimes lasting for years.
These sessions can also work on relapse prevention and the avoidance of situations classified as 'high-risk'. [13] [14]
If you are currently struggling with addiction, consider the recovery plans available to you at rehab in Humber.
Recovery from drug addiction and alcohol addiction may not be easy or quick, but it can be made safe and supportive using the right programmes for you.
These addiction treatment services offer a choice of services to suit each individual patient, with confidential service available and medical assessments to get you on your way.
The admissions teams will help you figure out which treatment will suit your addiction best, giving you the best chance of successful recovery.
This will also work on reducing recovery issues such as relapse and anti-social behaviour as a result of emotional instability.
Different action plans will have different recovery outcomes, so seek help today and reach out to the recovery community.
At Rehab Recovery, we offer free advice from a team of non-judgemental professionals, many of whom are in recovery and understand how hard it can be to change your relationship with addiction.

For more information about rehab in Humber, simply reach out to our 24/7, confidential hotline on 0800 088 66 86.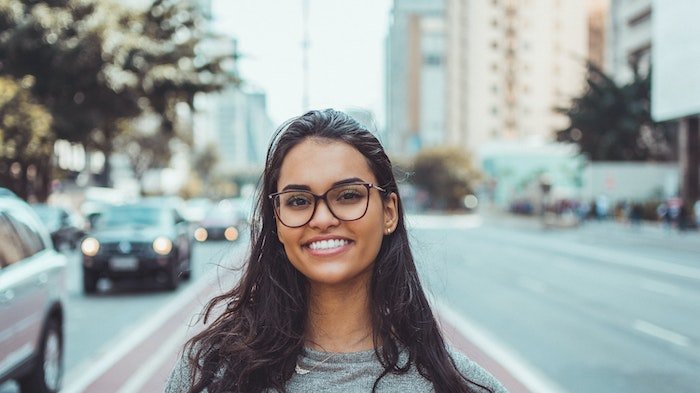 Rehab in Humber – References
[1] https://fingertips.phe.org.uk/static-reports/health-profile-for-england/regional-profile-yorkshire_and_the_humber.html
[2] https://fingertips.phe.org.uk/static-reports/health-profile-for-england/regional-profile-yorkshire_and_the_humber.html
[3] https://www.ons.gov.uk/peoplepopulationandcommunity/populationandmigration/populationestimates/datasets/lowersuperoutputareamidyearpopulationestimates
[4] https://fingertips.phe.org.uk/search/92313#page/4/gid/1/pat/15/ati/6/are/E12000003/iid/20101/age/235/sex/4/cat/-1/ctp/-1/yrr/1/cid/4/tbm/1
[5] https://www.jrf.org.uk/report/households-below-minimum-income-standard-2018-19
[6] https://www.addictscience.com/20-question-addiction-questionnaire/
[7] Substance Abuse and Mental Health Services Administration (US); Office of the Surgeon General (US). Facing Addiction in America: The Surgeon General's Report on Alcohol, Drugs, and Health [Internet]. Washington (DC): US Department of Health and Human Services; 2016 Nov. CHAPTER 4, EARLY INTERVENTION, TREATMENT, AND MANAGEMENT OF SUBSTANCE USE DISORDERS. Available from: https://www.ncbi.nlm.nih.gov/books/NBK424859/
[8] https://www.robertjmeyersphd.com/craft.html
[9] https://www.yalemedicine.org/news/how-an-addicted-brain-works
[10] https://www.ncbi.nlm.nih.gov/books/NBK64119/#:~:text=Detoxification%20is%20a%20set%20of,by%20the%20abuse%20of%20substances.
[11] McCorry, F., Garnick, D.W., Bartlett, J., Cotter, F., and Chalk, M.Developing performance measures for alcohol and other drug services in managed care plans. Washington Circle Group. Joint Commission Journal on Quality Improvement26(11):633–643, 2000a.
[12] Dimeff, L.A., & Linehan, M.M. (2008). Dialectical behavior therapy for substance abusers. Addiction Science & Clinical Practice, 4(2), 39–47.
[13] Menon J, Kandasamy A. Relapse prevention. Indian J Psychiatry. 2018 Feb;60(Suppl 4): S473-S478. DOI: 10.4103/psychiatry.IndianJPsychiatry_36_18. PMID: 29540916; PMCID: PMC5844157.
[14] Marlatt GA, Witkiewitz K. Relapse prevention in Alcohol and drug problems Relapse Prevention: Maintenance Strategies in Treatment of Addictive Behaviours. In: Marlatt GA, Donovan DM, editors. 2nd Edition. Guilford Press; 2005