Drug and Alcohol Rehab in Monaco
Akin to any other chronic illness, addiction destroys lives throughout Europe, and the micro-state of Monaco is no exception.
In 2019, Monaco Statistics published a report detailing the use of alcohol and cannabis among the teenage demographic.
Alarmingly, it revealed that the population's use of cannabis and alcohol was far above the European average.
Young people in these communities have a heightened risk of developing cannabis addictions: pointing to a growing need for harm reduction programs in these vulnerable groups.
This worrying trend is reflected in statistics from the neighbouring country of France- where levels of hazardous drinking are similarly high.
According to a 2017 report, 41,000 people died from alcohol-related causes in one year alone.
While this figure declined in subsequent years, the Covid pandemic caused many residents in both France and Monaco to resume drinking as a stress management tool.
Please call our 24-Hour Helpline: 0800 140 4690.
The rehab admissions process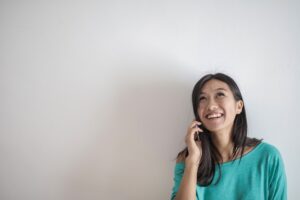 Rehab Recovery offers expert guidance to simplify the rehab admissions process for those battling the effects of Substance addiction in its myriad forms.
We've made it our mission to provide personalized referrals and can connect you to a drug & alcohol rehab in Monaco most suited to your needs.
By recognizing the unique details of each case, we'll modify the admissions process to suit the severity of your addiction.
If the need for treatment is urgent, our team can find you a bed within 48 hours– sparing you and your loved ones the unnecessary stress of locating a treatment provider.
Initially, we'll organize a free virtual assessment that allows us to gauge your needs and start building your bespoke treatment program.
Over the phone, one of our consultant psychiatrists will perform a health assessment designed to ascertain your mental and physical wellbeing.
Principally, they'll ask about the nature of your addiction, substance use history, and any pre-existing conditions.
This allows us to form a list of recommended treatments located at an optimal drug & alcohol rehab in Monaco.
Following this part of the consultation, you'll have the chance to describe any additional preferences. Whether you have a specific location, treatment, or price range in mind, we'll do our best to accommodate your choices.
To help put you at ease, many of our staff have first-hand experience of the rehab admissions process – having been in recovery themselves.
Once you've completed the consultation, your caseworkers will build your personalized referral and list of recommended clinics in Monaco.
If circumstances allow, you'll have the chance to visit your short-listed clinics either virtually or in person: allowing you to make an informed decision.
Finally, once you've selected a drug & alcohol rehab in Monaco, we'll organize your admissions paperwork, transport to your accommodation, and payment plan.
Here at Rehab Recovery, we believe that quality treatment should be accessible to all, and as such, we have chosen rehab centres to suit each budget.
Please call our 24-Hour Helpline: 0800 140 4690.
Physical vs psychological addictions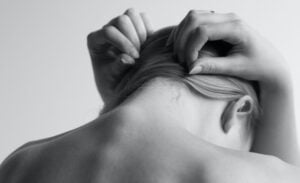 Capable of affecting both the body and mind, addiction can manifest in a variety of ways as a chronic biopsychosocial disorder.
While someone can experience multiple types of substance dependency, the principal distinction offered by experts is physical vs psychological.
For someone with a psychological dependency, their addiction is driven by increased dopamine production in the brain.
As a result of this substance-induced euphoria and the need to chase it, those with a psychological addiction will exhibit behavioural changes relating to the mind and emotions.
Daily, they'll experience the intense compulsion to use a substance. Unfortunately, overriding all else, these cravings often cause individuals to neglect responsibilities in both the home and at work.
Moreover, If an individual attempts sobriety without professional help, the psychological withdrawal will result in mood swings, depression, and anxiety.
Conversely, those with a physical dependency require drugs or alcohol to avoid severe bodily withdrawal.
With consistent and unregulated substance use, the cells in our bodies become so used to the presence of drugs and/or alcohol that they cease to function normally without them.
Therefore, quitting "cold turkey" induces a range of symptoms as the body attempts to regain normal function and recover.
In most cases, these include vomiting, gastrointestinal issues, muscle aches, trembling, and seizures in severe cases.  
Another characteristic sign of physical addiction is increased tolerance.
With regular substance use, the body quickly acclimatizes to the effects – meaning more is needed to achieve the same euphoria or high.
Unfortunately, this increases the likelihood of overdose– particularly for those with opiate addictions, as physical addictions form rapidly.
Please call our 24-Hour Helpline: 0800 140 4690.
The alcohol detox process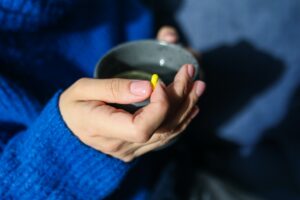 Requiring specialized care, Alcohol Use Disorder has long been recognized as a debilitating, long-term illness.
Therefore, the initial detoxification stage often requires medical intervention in the form of a drug & alcohol rehab in Monaco.
Inpatient care allows you to begin your recovery journey optimally: providing a secure, comfortable environment free from temptations.
Additionally, you'll receive holistic therapy such as nutritional support, behavioural counselling, and round-the-clock supervision from a team of sympathetic specialists.
Once you've checked in to your chosen rehab, you'll be asked to complete a medical exam and provide crucial information for the creation of a bespoke detox plan.
Akin to your initial phone consultation, addiction specialists will assess your physical and psychological needs to estimate the length of detox and which medication to prescribe.
In total, alcohol detoxification can take anywhere between 7-10 days, depending on the severity of each case.
While toxins are gradually removed from the body, you'll be under close supervision from a team of medical professionals.
This strict level of observation is to prevent patients from entering Alcohol Withdrawal Syndrome: a treatable but painful condition that occurs in severe cases.
Each drug & alcohol rehab in Monaco offers a range of medications that can be tailored to each individual to prevent withdrawal symptoms.
One common example is using Beta Blockers to alleviate the anxiety triggered by reduced alcohol levels.
Oftentimes, heart palpitations, tremors, and other panic-driven symptoms are experienced during alcohol detox and are treated easily using anti-anxiety medication.
Please call our 24-Hour Helpline: 0800 140 4690.
Detox for other drugs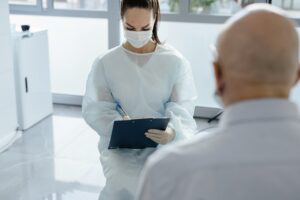 Whether you're suffering from an opioid, cannabis, or stimulant addiction– each drug will alter brain chemistry and cause hormonal imbalances.
As such, these severe addictions cannot be treated in the home environment and instead require a supervised medical detox.
At a drug & alcohol rehab in Monaco, those fighting illicit drug addictions are monitored closely and surrounded by state-of-the-art facilities.
Owing to the likelihood of painful withdrawal, patients opt to spend anywhere between 10-30 days detoxing from illicit drugs.
When it comes to the length of detox, there's always room for manoeuvre to ensure each patient has stabilized before commencing therapy.
Once you've arrived at your accommodation, you'll be evaluated by an addiction specialist who will craft a detox plan unique to your needs.
This evaluation includes necessary medical checks such as blood tests and reviews of any relevant substance use history.
Our team of specialists will craft a personalized detox plan with your safety and comfort in mind. In addition, you'll have access to on-site facilities such as counselling, medication, and entertainment suites.
The likelihood of severe psychological withdrawal is far greater if you're detoxing from stimulants such as cocaine and methamphetamine.
As a result, your chosen drug & alcohol rehab in Monaco will be sure to approach your detox process holistically.
This means you'll receive around-the-clock emotional support, counselling, and medication to alleviate anxiety or depression.
Like alcohol detox, beta-blockers and SSRIs are often administered to ease agitation, insomnia, and feelings of panic.
Throughout this key phase of treatment, you'll be able to watch movies, read books, and enjoy all other modern amenities.
However, for those suffering from Opioid Use Disorder, withdrawal symptoms are likely to peak within the first 48 hours of abstinence and be physical in nature.
As such, substitution therapy is recommended as the most successful form of medical intervention.
In these cases, substitute opioids such as Subutex, methadone, or buprenorphine are prescribed to act as slow-releasing, weaker opioids.
By detoxing with these weaker opiates, cravings are diluted, and the chances of avoiding withdrawal are maximized by preventing the body from going into shock.
Please call our 24-Hour Helpline: 0800 140 4690.
Rehab for alcoholism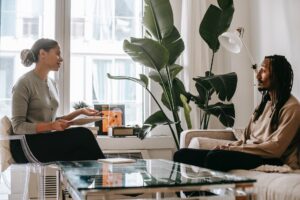 Undertaken in a leading inpatient clinic, rehab for alcohol use disorder is characterized by detox, psychotherapy, alternative therapies, and relapse prevention workshops.
Though pursuing recovery in the comfort of your own home can seem more accessible and less costly, this can prematurely resume temptations and triggers before you've acquired the tools to manage them appropriately.
To prevent this, at a drug & alcohol rehab in Monaco, you'll get to the underlying cause of your addiction with the help of a specialist team dedicated to your recovery.
Depending on their circumstances, patients often choose to spend between 30-90 days receiving on-site therapy  before transitioning to outpatient care and fellowship groups.
After a medicated detox, patients will begin their personalized care program and undergo multiple types of therapy.
Therapy techniques are primarily based on Cognitive Behavioural Therapy (CBT), which aims to rewire thought cycles. These are held in both group and one-to-one sessions.
By recognizing the thought processes leading to alcohol use, you'll learn how to reroute them.
This is particularly effective in one-to-one therapy, where you'll work alongside an addiction psychiatrist to treat the root cause of your alcohol addiction: whether it be interior or exterior.
Another aspect characterizing rehab for alcoholism is the inclusion of group therapy and community-centric healing.
A trained therapist leads a discussion in groups of between 5-10, set within a comfortable communal environment on rehab grounds.
In these sessions, patients have the chance to communicate with others going through recovery from alcoholism and can explore new avenues for managing their addictions.
Please call our 24-Hour Helpline: 0800 140 4690.
Rehab for cocaine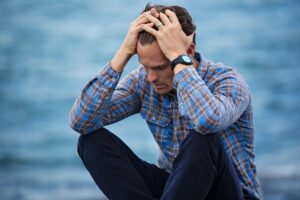 Recognized for inducing both physical and psychological addictions, those suffering from cocaine use disorder require extensive rehabilitation in the form of inpatient care.
At a drug & alcohol rehab in Monaco, you'll undergo the treatment, and holistic support needed to facilitate long-term recovery.
As such, the total time spent at rehab varies from a few weeks to a few months- depending on your needs and preferences.
Similar to rehab for other substances, you'll begin working through your personalized treatment plan, succeeding in a medicated detox.
Comprehensive and rigorous, this program is designed to tackle the psychological aftershock experienced post-cocaine use while tackling the root cause of this addiction.
To this end, a fusion of Dialectical Behavioral Therapy (DBT) and CBT often proves successful. As widely recognized talking therapy styles, both are performed by an addiction psychiatrist in one-to-one workshops.
During sessions, you'll develop an understanding of your relationship with cocaine and learn how to connect your thoughts, feelings, and actions to implement future change.
In tandem with psychotherapy, patients in rehab for cocaine often encounter holistic workshops designed to curate a healthy lifestyle.
Activities such as yoga, tai chi, art therapy, and nutrition workshops allow you to form personal goals for a fuller life post-rehab.
Moreover, these alternative therapies have the power to reignite hobbies and interests previously lost to addiction: distracting patients from negative thoughts.
Please call our 24-Hour Helpline: 0800 140 4690.
Rehab for heroin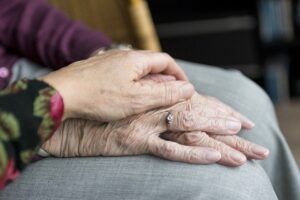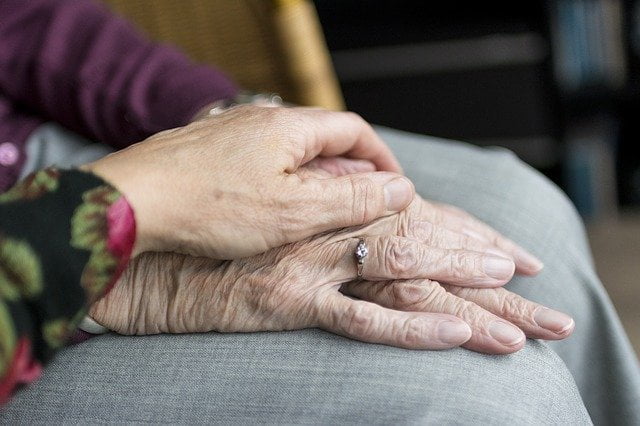 For those with heroin use disorder, enrolling in a drug & alcohol rehab in Monaco provides the perfect environment in which to build a successful recovery.
By opting for inpatient treatment, you'll undergo essential behavioural counselling and substitution therapy and receive the support needed to beat your addiction.
Furthermore, the on-site nature of rehab care means patients are removed from potentially triggering environments and can rehabilitate with full access to medical facilities.
As a result, patients often choose to spend 60-120 days in rehab for opiate use disorders.
After your medicated detoxification, you'll begin a rigorous routine of talking therapy as part of your bespoke care plan.
You'll liaise with your case worker to select a therapy style most suited to your situation.
To maximize recovery potential, these workshops take place in either one-to-one or group settings and are hosted by an experienced addiction psychiatrist.
In both settings, you'll likely encounter a branch of CBT to help you understand why your heroin addiction formed and treat the root cause accordingly.
This often leads to emotional counselling and working with your therapist to change destructive thought patterns.
During your treatment program, you'll have the option to receive additional medication proven to intercept and prevent cravings.
Often, opioid medications such as Naltrexone are prescribed. It fights the compulsion to use heroin by blocking its euphoric effects: dramatically reducing the risk of relapse while increasing treatment retention.
Please call our 24-Hour Helpline: 0800 140 4690.
Therapy styles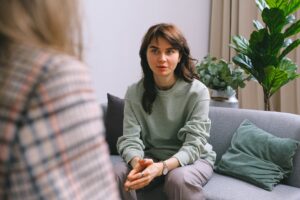 While you're recovering at a drug & alcohol rehab in Monaco, you'll receive a range of therapy to optimize long-term healing through behavioural intervention.
Contingency Management (CM)
Often described as "prize incentives therapy", CM rewards those in recovery for maintaining sobriety.
Tangible incentives usually include Voucher-based-reinforcement (VBR), in which patients receive monetary tickets for passing a urine test or reaching a milestone in their recovery.
Cognitive Behavioral Therapy (CBT)
By giving patients the tools to analyze their ways of thinking, CBT gets to the core of addiction by replacing negative thoughts with positive ones, thus breaking the addiction cycle.
Workshops are led by a behavioural therapist, who will tailor their approach to suit your unique circumstances.
Dialectical Behavioral Therapy (DBT)
Similar to CBT, DBT aims to introduce self-help behaviours in those suffering from a concurrent mental health disorder such as depression, PTSD, or anxiety.
Sessions are then adapted for those who feel emotions intensely or are suffering from past trauma.
Please call our 24-Hour Helpline: 0800 140 4690.
Aftercare & fellowship groups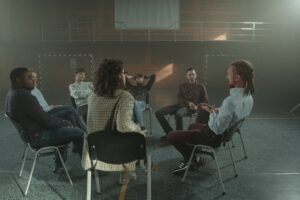 While concluding your rehab journey is a profound achievement, it's important to recognize that recovery can be a lifelong process.
That's why here at Rehab Recovery, we provide each client with a 12-month aftercare program– at no additional cost.
As soon as you've been discharged from a drug & alcohol rehab in Monaco, you'll be enrolled in local fellowship groups such as Narcotics Anonymous (NA) and Alcoholics Anonymous (AA).
By providing a supportive community, these sessions allow those in recovery to reduce feelings of isolation while continuing important therapy.
Your local groups will use their form of 12-step recovery: a well-known philosophy for instigating sobriety through cultivating a set of values.
Moreover, you'll have the chance to continue your recovery as an outpatient at your local rehabilitation clinic. Integral to this process are regular wellbeing check-ins from your therapist, access to medication, or alternative therapy sessions.
Please call our 24-Hour Helpline: 0800 140 4690.