Drug and Alcohol and Rehab in Belgium
In tandem with the rest of Europe, Substance Use Disorder (SUD) impacts communities across Belgium in a variety of distressing forms.
A recent study on the general Belgian population discovered that the highest number of reported addictions relate to alcohol and cannabis.
Worryingly, the report stipulated that 22.6% of adults were frequent cannabis users in 2018, compared with a mere 0.6% of heroin users.
However, hazardous alcohol consumption in Belgium surpasses all other substance use disorders.
Destroying lives and leading to a variety of health issues, it was estimated in 2019 that 1 in 10 Belgians drink alcohol on a daily basis.
This comes after The Belgian Federal Police reported over 19,000 cases of alcohol abuse the previous year.
Not only are these figures a cause for concern, but they also point to a growing national need for treatment and holistic support: both for the victims of SUD and their families. 
This comes after The Belgian Federal Police reported over 19,000 cases of alcohol abuse the previous year.
You can read more about the disease of addiction here.
Thankfully, Belgium houses a variety of leading rehab centres- each one dedicated to producing outstanding addiction treatment at an affordable price.
Our simple referral service here at Rehab Recovery will connect you with a drug & alcohol rehab in Belgium to suit your needs.
Begin your recoveyr journey at a drug and alcohol rehab in Belgium by calling our team today on +44 330 333 6197
The rehab admissions process in Belgium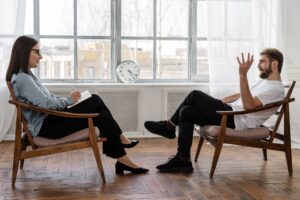 If you or a loved one are in need of professional help for addiction, taking the first steps towards recovery can be overwhelming. As such, we've designed a rehab admissions process that's easily navigable.
Once you've reached out to our team, we'll arrange a virtual consultation that's entirely confidential and non-invasive.
Over 10-15 minutes, one of our experts will collect the information needed to find a suitable clinic in your area.
Firstly, we'll perform a quick health assessment to ascertain the state of your physical and mental well-being.
In order to suggest specialized treatment such as detox medication, we'll ask about your medical history and the nature of your addiction.
Any pre-existing conditions, symptoms of addiction, and substance use history will be considered when building your treatment plan at a drug & alcohol rehab in Belgium.
After completing this assessment, you'll be allowed to discuss your preferences for rehab treatments.
Whether you'd prefer to opt for a smaller centre, a rural retreat-style rehab, or a single-sex clinic, our team will rapidly-produce a shortlist of options to meet your needs.
Once you've chosen a drug & alcohol rehab in Belgium, all that's left is to make travel arrangements and prepare a suitable payment plan.
Here at Rehab Recovery, we've partnered with quality treatment providers in Belgium to suit each budget, with many clinics providing payment schemes on a sliding scale basis.
Please call our 24-hour helpline on +44 330 333 6197
Physical vs psychological addictions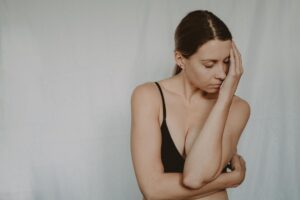 Professionally supported drug and alcohol rehab is one of the best ways to recover from addiction.
Though each case of substance addiction manifests in different ways, the primary distinction offered by experts is physical vs psychological.
Whether a SUD is rooted in the mind, body, or both simultaneously, recognizing these types' differences is crucial as they require varying treatment.
Those with a psychological addiction are often driven by a mental attachment to drugs and/or alcohol, caused by chemical alterations in the brain.
As an addiction festers, they'll suffer from unbearable urges to consume said substance and intense mental or emotional cravings.
As a result, sudden cessation often leads to severe mental withdrawal: characterized by anxiety, depression, or volatile mood swings.
Though less common, some patients can experience a purely mental addiction and lack physical symptoms.
One example relates to cannabis use disorder, as it's rare for those with this condition to suffer from physical withdrawal.
Conversely, the victims of physical addictions will experience painful bodily withdrawal, as their bodies can't function without drugs or alcohol.
Substances such as opiates and stimulants trigger chemical reactions in the body that counter their effects: leading to increased tolerance.
Dangerously, individuals will take more time to feel the same level of euphoria.
Moreover, any attempts to cease using are pre-disposed to fail due to physical withdrawal symptoms. These include but aren't limited to: tremors, chills, vomiting, disorientation, and even seizures or loss of consciousness.
Therefore, a medicated detox is often required to treat physical addictions, followed by a period of psychotherapy to tackle psychological elements.
To learn more about the nature of addiction and how it will be tackled at a rehab clinic in Belgium, talk to our team today on +44 330 333 6197
The alcohol detox process at rehab in Belgium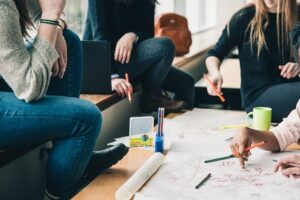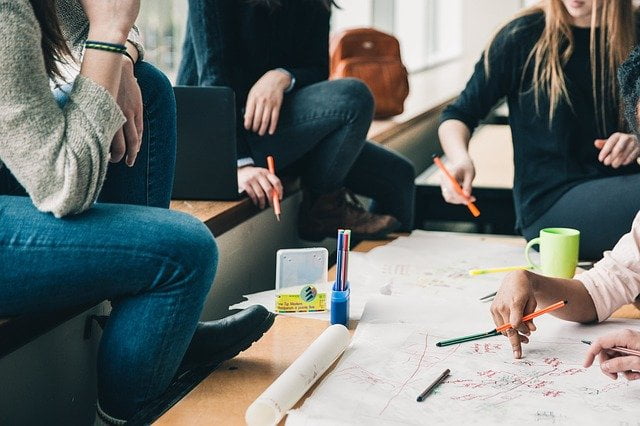 Although alcohol consumption is trivialized throughout society, those suffering from alcohol addictions require comprehensive treatment and extensive rehabilitation.
Due to the likelihood of debilitating alcohol withdrawal symptoms, victims of alcohol addictions are recommended a medically supervised alcohol detox.
At a specialized drug & alcohol rehab in Belgium, you'll gradually reduce alcohol levels in the body over a period of 5-10 days, depending on the severity of your addiction.
You'll be monitored 24/7 by a team of caring medical professionals and stay within modern accommodation with all hotel amenities.
Throughout your alcohol detox, healthy meals are provided, emotional support is guaranteed, and access to entertainment facilities is given.
If patients experience withdrawal symptoms, tailored medication can be prescribed as part of a personalized detox program.
While you can refuse pharmacological care, this detox is recommended to optimize comfort and ease stress.
For example, prescription drugs such as Librium, benzodiazepines or Beta-Blockers are offered to reduce the risk of seizures, ease anxiety, and help regulate the brain's chemistry.
To reduce cravings and block feelings of alcohol-associated euphoria, the prescription drug Nalxetrone is offered and has proven successful for many individuals.
Begin your recovery journey at an alcohol rehab in Belgium by talking to our team today on +44 330 333 6197
Drug detox in Belgium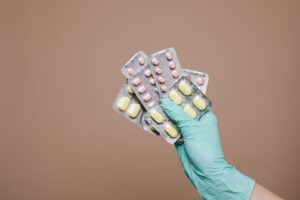 Regarding illicit drug addictions, a similar detox process is recommended to treat severe withdrawal states and remove patients from triggering environments.
For those with amphetamine, stimulant, or opiate use disorders, detoxing in a rehab centre ensures comfort, safety, and round-the-clock expert guidance.
Depending on the addiction severity, dug-use history, and levels of a substance already in the body, patients can take anywhere between 5-21 days to detox fully.
For example, those with heroin addictions often require 14 days to stabilize.
For many class A drug addictions, withdrawal symptoms peak in the first 72 hours and require medication to alleviate discomfort.
Each prescription will vary depending on an individual's unique needs and will be discussed with you during the formation of your personalized drug detox plan.
For stimulant addictions such as cocaine use disorder, anti-depressants and muscle relaxants are helpful- owing to the psychological nature of withdrawal.
However, for heroin addictions, substitution therapy is often recommended to avoid dangerous states of shock in the body.
Low-dose opiates such as Subutex or Methadone are used to avoid this negative outcome. These drugs act as replacements for heroin until the body has stabilized.
To learn more about undergoing a drug detox in Belgium, give our team a call today on +44 330 333 6197
Alcohol rehab in Belgium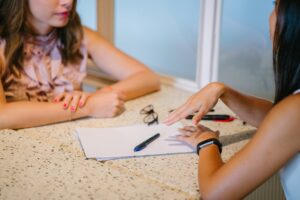 Following your supervised alcohol detox, you'll have the opportunity to experience a range of therapy and treat the root cause of your addiction.
With a personalized treatment plan put in place, patients at a drug & alcohol rehab in Belgium usually opt to spend a minimum of 30 days enriching their recovery journey.
In this time, you'll cultivate coping strategies for preventing future relapse and treating any co-occurring mental health disorders.
In rehab for alcoholism, each individual creates a rigorous daily routine to include elements of their personalized care plan.
You'll be assigned a psychotherapist specializing in alcohol use disorder who will work with you to uncover and address the root cause of your alcohol dependency.
Usually, Cognitive Behavioral Therapy (CBT) is used to treat deep-seated psychological addiction.
This is achieved by rewiring the negative thought patterns leading to alcohol consumption and replacing it with positive behaviours.
In these workshops, you'll learn to manage cravings and break the cycle between self-destructive thoughts, emotions, and actions.
Alongside individual therapy with your case worker, you'll reap the rewards of group therapy sessions designed explicitly for alcohol use disorders.
This approach encourages the curation of a supportive network among patients and is led by an experienced therapist in small groups.
By sharing recovery stories and learning from each other's experiences with alcoholism, patients stand a better chance of staying sober after rehab.
Another popular treatment in alcohol rehabilitation clinics is Family Addiction Counselling.
In these sessions, your loved ones will have the opportunity to attend on-site sessions and learn more about addictive behaviours.
Re-cementing these relationships is often vital to recovery and can help those suffering directly and indirectly from the impacts of alcohol use disorder.
To start your recovery at an alcohol rehab clinic in Belgium, call our expert team on +44 330 333 6197
Cocaine rehab in Belgium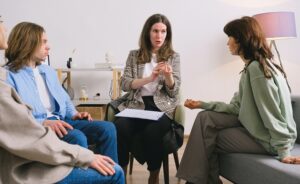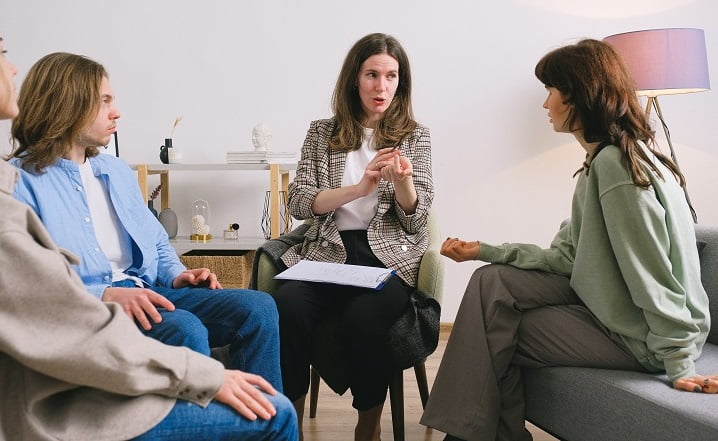 Cocaine's ability to cause severe psychological addictions means that inpatient rehab is the optimal place to recover.
At your chosen drug & alcohol rehab in Belgium, you'll work through a selection of psychotherapy tailored to cocaine use disorders.
You'll have access to on-site medical support, alternative therapies such as holistic workshops, and nutritious meals in your downtime outside of therapy.
Most importantly, you'll be in a safe environment free from triggering situations and exposure to cocaine.
The rehabilitation process for stimulants can last anywhere from a few weeks to a few months– depending on the individual and their unique circumstances.
In rehab for cocaine, successful treatment often consists of combining both pharmacological and psychological support.
You will not need to undergo cannabis detox; instead, you will begin moving through a personalized treatment plan designed to tackle the root cause of your cocaine addiction.
In one-to-one CBT sessions with your assigned therapist, you'll build the skills needed for self-understanding and self-evaluation.
Crucial tools include recognizing the situations that trigger your cocaine use and learning how to modify this behaviour moving forward.
If your addiction is underpinned by trauma or past life events, Dialectical Behavioural Therapy is often recommended to work through and heal from lingering negative emotions.
Overcome your cocaine addiction with the help of a drug rehab in Belgium – call us today on +44 330 333 6197
Heroin rehab in Belgium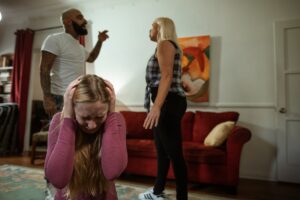 Known for inducing chronic addictions, If you're struggling with opiate use disorder, it's vital to seek the help of an inpatient drug & alcohol rehab in Belgium.
Rehab residences are often longer when you suffer from heroin addiction because you must tackle both the physical and psychological dependences.
By completing a 30- 120-day residency, patients are discharged from rehab armed with the tools needed to avoid relapse and re-integrate into society.
Once you've concluded your medicated heroin detox, your supportive caseworker will guide you through the contents of your personalized care plan.
Then, you'll commence a routine of psychotherapy workshops incorporating various styles. For example, in the field of opiate addiction recovery, behavioural interventions such as CBT and DBT have proved successful.
While DBT addresses any emotional trauma behind heroin use, CBT works to change faulty thinking patterns directly.
Parallelled with psychotherapy, contingency management (CM) is used by heroin rehab to consolidate motivation and treatment retention among patients.
CM utilizes an incentive-based system: rewarding patients for providing clean urine samples or achieving abstinence milestones.
Reward examples include vouchers or tokens that the patients can exchange for specific items conducive to recovery. These include special meals, classes, or rewards to be claimed post-rehab.
Overcome your heroin addiction with the help of a drug rehab in Belgium – call us today on +44 330 333 6197
Cannabis rehab in Jordan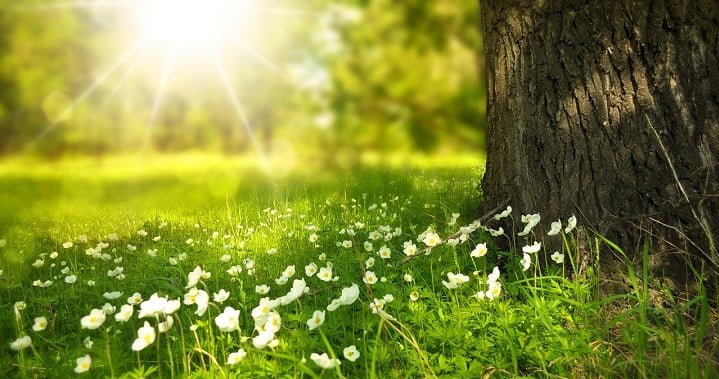 Cannabis is one of the most highly abused drugs throughout the world.
Although cannabis is highly addictive mentally and can be extremely hard to quit, cannabis is not physically addictive.
This means that upon admission to rehab in Belgium, you will not need to undergo a cannabis detox.
Instead, cannabis addiction is mostly tackled through various therapies designed to break this psychological addiction and any addictive habits.
Types of therapies at rehab in Belgium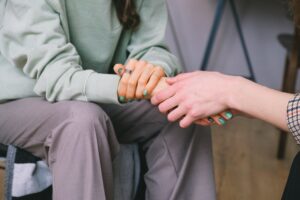 Addiction is not considered a 'choice' or 'moral failing' on behalf of the addiction sufferer – so the focus of rehab is always on returning agency to the patient.
While completing a short-term residency at a drug & alcohol rehab in Belgium, you'll encounter types of therapy to align with your unique needs and addiction history.
From motivational support to behavioural intervention and counselling– there's a therapy style to suit everyone.
Motivational Interviewing (MI)
MI sessions, performed on a one-to-one basis, increase an individual's motivation for change and willingness to participate in therapy sessions.
In these communication-based sessions, a trained therapist encourages their patient to form personal goals and identify factors that may be obstructing recovery.
For this reason, MI often compliments behavioural therapies such as CBT and DBT by providing a space in which to discuss and resolve hesitancy.
Cognitive Behavioral Therapy (CBT)
CBT is known among those in the field of addiction recovery for encouraging positive cognitive change. It does so by rewiring negative thought pathways and replacing them with positive ones that help to maintain abstinence.
As substance use disorder causes destructive behaviour patterns, CBT is therefore useful in encouraging patients to evaluate how they think.
During sessions, you'll learn how to manage your thoughts and emotions and create ways to change them over time.
Dialectical Behavioral Therapy (DBT)
DBT is a talking therapy that aims to manage cognitive patterns- adopting many techniques from the well-known CBT school of thought.
Sessions are then adapted for those who feel emotions intensely and have past trauma underpinning their addiction.
Holistic Therapy (HT)
Defined by its objective to treat the whole individual, HT is an alternative therapy that considers each patient's mind, body, and spirit.
Firstly, you'll be encouraged to form personal goals to start pursuing a healthy life post-rehab, which often revolve around healthy eating, exercise, and re-igniting interest in hobbies.
Then, you'll have the opportunity to partake in a variety of workshops, including yoga, art therapy, music therapy, nutritional counselling and mindfulness.
To experience any and all of these fantastic treatments at a rehab centre in Belgium, give our team a call today on +44 330 333 6197
Post-rehab support in Belgium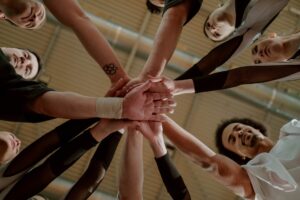 After being discharged from your drug & alcohol rehab in Belgium, you'll be guaranteed ongoing support as your recovery journey continues.
Here at Rehab Recovery, we provide our clients with an all-inclusive 12-month aftercare package– at no additional cost.
Upon leaving rehab, you'll have the opportunity to continue treatment as an outpatient and continue supportive therapy by attending fellowship group meetings.
By attending sessions at your local Alcoholics Anonymous (AA) and Narcotics Anonymous (NA) groups, you'll have access to therapeutic communities that utilize 12-step recovery.
Each step hones in on a particular trait thought to enhance recovery: including honesty, acceptance, willingness, and forgiveness.
Over time, the members of these groups work on healing collectively, thereby decreasing the likelihood of relapse.
Experts have agreed that abstinence is far more effective than harm reduction or moderation management, and so these support groups can be vital in maintaining abstinence.
Additionally, virtual counselling is offered regularly via telephone sessions with a licensed therapist.
These sessions allow you to discuss your recovery from the comfort of your own home and receive expert advice.
Make sure that your stay at a drug and alcohol rehab in Belgium is matched with an equally effective aftercare plan by calling us today on +44 330 333 6197
Getting Help Today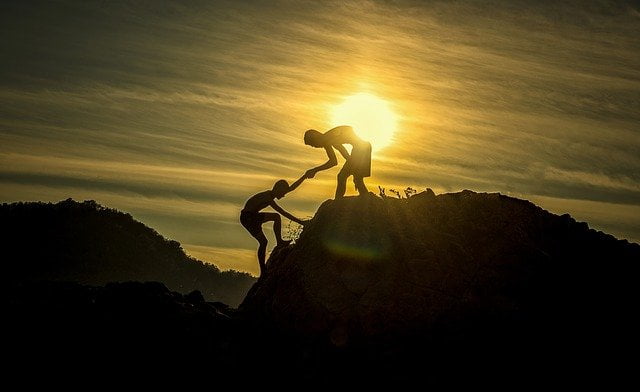 To learn more about anything read today, or to ask any questions relating to addiction, please should feel free to contact Rehab Recovery's 24/7 addiction support hotline on +44 330 333 6197
With the right help behind you, any addiction can be successfully overcome.
We also offer connections to rehab clinics throughout Belgium and the rest of Europe.