Drug & Alcohol Rehab in Darwen
Darwen is a market town in the borough of Lancashire, where the residents are known as 'Darreners'.
Lancashire County Council published the findings of their local substance misuse, stating that: [1]
In 2010/2011, Lancashire had worse rates of opiate and crack cocaine users than the national average of England
In 2012, only 8% of those being treated for opiate addiction in Lancashire were successfully treated
2/3 of young adults at University reported that they had tried illicit drugs
56% of young people in treatment stated that cannabis was their main addiction
From this, it is clear that the people in Darwen and the local council must do more to help those in need of help for addiction.
What is Addiction?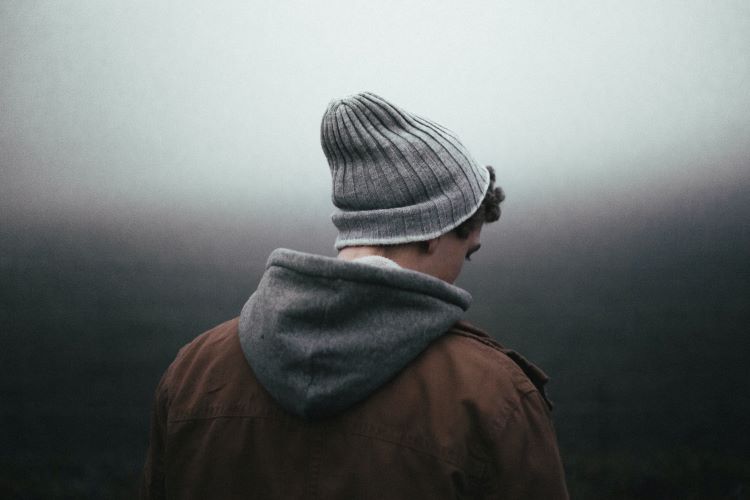 Addiction has long been defined by scientists as a relapsing brain disorder, mainly characterised by the compulsion to seek out and consume substances.
The reason it is described as a 'brain disorder' is because substances change the function of brain circuits, specifically those involved in decision-making, reward, and self-control. [2] [3]
General research has found that people use substances for many reasons, including: [4] [5]
For the 'feel good' effect: drugs and alcohol induce feelings of euphoria, flooding the brain with dopamine.
To self-medicate: many people suffer from other health conditions. It is common for those with anxiety and depression to use substances to ease their stress and symptoms. However, substances only exacerbate these health conditions in the long term.
Performance: some people use substances to improve performance, focus, and short-term ability.
Natural curiosity and pressure: Adolescents are most at risk of taking substances, and their brains are also vulnerable to addiction as they haven't fully developed.
At Rehab Recovery, we offer free advice from a team of non-judgemental professionals, many of whom are in recovery and understand how hard it can be to change your relationship with addiction.

For more information about rehab in Darwen, simply reach out to our 24/7, confidential hotline on 0800 088 66 86.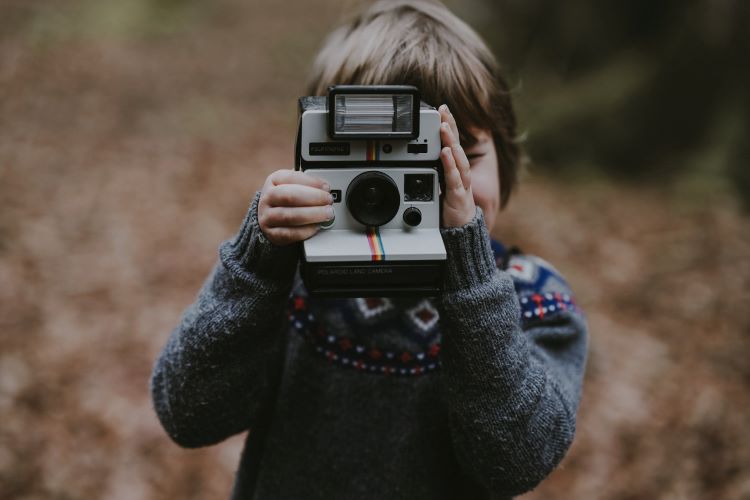 No singular factor will cause people to start using substances, but research has shown the following to contribute to substance abuse:
Genetics
Unstable environment
Stress
Peer pressure
Whilst people may start using substances voluntarily, substances can quickly take over the brain and the life of the user and those around them.
Over time, someone's tolerance will increase the more they use the substance. This will require a higher intake to reach the desired effect.
When the addiction becomes more severe, many people will simply use the substance to reduce the severity of withdrawal symptoms.
Just like other diseases, addiction is manageable and treatable with the right rehab centre in Darwen.
Addiction takes a toll on all aspects of life, leading to the following common characteristics of addiction:
Broken relationships
Anxiety

 

and

 

depression
Irritation
Defensiveness
Memory loss and confusion
High tolerance
Risk-taking
Poor hygiene
Criminal behaviour
Withdrawal symptoms
When addiction takes over, it is time to intervene in the addiction. Rehab in Darwen can help.
Questionnaires and Intervention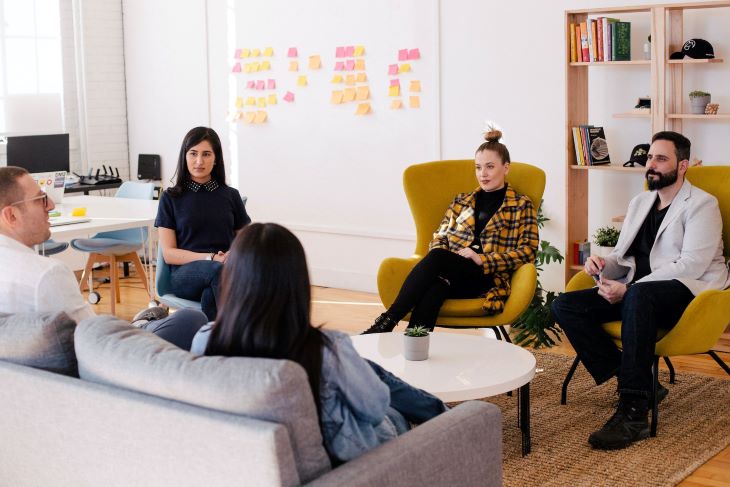 All types of addiction, no matter the severity, can be treated at rehab in Darwen.
The first thing the patient must do, is to figure out the nature of their addiction. This can be done by filling out self-help questionnaires at home.
The most popular questionnaire is the CAGE questionnaire: [6]
Have you ever felt you ought to cut down on your drinking or drug use?
Have people annoyed you by criticizing your drinking or drug use?
Have you felt bad or guilty about your drinking or drug use?
Have you ever had a drink or used drugs first thing in the morning to steady your nerves or to get rid of a hangover (eye-opener)?
If a patient answers more than one of these questions with a YES answer, they should seek medical help for their addiction.
The first step towards addiction recovery is addiction intervention. Intervention is designed to change the route of something; in the case of addiction, intervention is designed to motivate the user to join rehab.
The severity and nature of the addiction in question will usually dictate the style of intervention that will play out, and therefore what type of rehab facility the patient will enter.
At Rehab Recovery, we offer free advice from a team of non-judgemental professionals, many of whom are in recovery and understand how hard it can be to change your relationship with addiction.

For more information about rehab in Darwen, simply reach out to our 24/7, confidential hotline on 0800 088 66 86.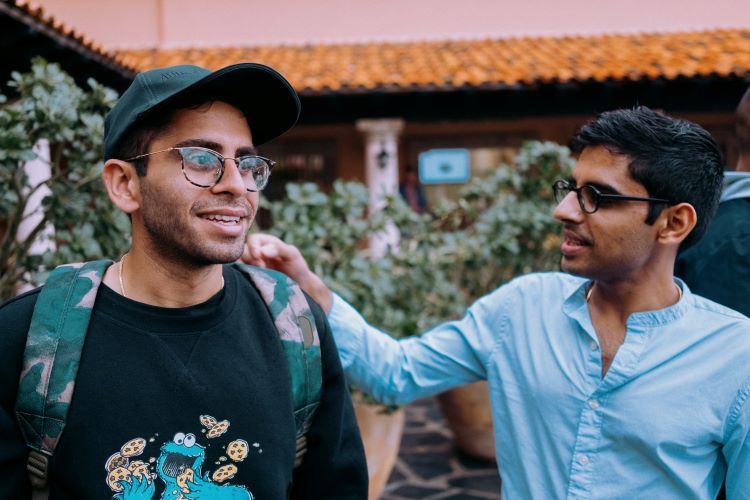 There are different styles of intervention:
Simple intervention: sometimes all that is needed is a one-to-one conversation. This is not a confrontational conversation, but a conversation about the user, the effects of addiction, and a developed plan for them (usually outpatient treatment in Darwen)
Classic intervention: this usually involves a group of people, likely friends and family, who have become concerned about the user. The group tend to meet before the intervention to discuss possible rehab paths and how they are going to go about the intervention. Addiction professionals or intervention professionals usually attend and run the event.
Family system intervention: a classic form of family system intervention is CRAFT, community reinforcement and family training. CRAFT works on communicating with the individual, positively reinforcing positive and desirable behaviours. A planned form of action will be stated clearly, led by a professional.
Crisis and immediate intervention: this is a prompt and immediate intervention, designed for on-the-spot help. This usually takes place when a user has suddenly become a danger to themselves and others.
If the intervention is successful, then the user will enter a form of rehab in Darwen, either inpatient or outpatient treatment.
Professionals can dictate which form of treatment the patient will suit the most, but it can be difficult for the patient to figure it out on their own.
Professionals at a nearby clinic will help tailor specific treatments.
This can be done through the utilisation of the ASAM criteria, focusing on the following:
Severity and presentation of withdrawal symptoms
Mental and physical co-occurring health conditions
The emotional and cognitive state of the patient
Sources and levels of motivation for treatment
The risk of relapse
Whether the patient has social support in a positive environment 
These risks will be assessed, and medical professionals will help the patient enter a form of rehab in Darwen.
Types of Rehab in Darwen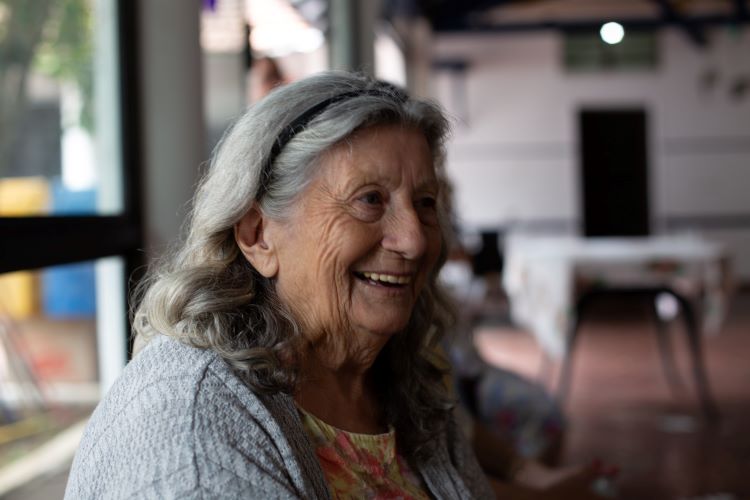 There are two types of addiction rehab in Darwen, inpatient rehab and outpatient rehab. [7]
Treatment is based on:
The severity of the addiction in question
The motivation of the patient
Co-occurring health condition
Flexibility, location, and lifestyle 
Inpatient rehabilitation, also known as residential treatment, is designed for severe addiction.
Patients will move into the inpatient centre in Darwen and complete their assigned therapy and treatment.
The reason patients move in is to work on their addiction with intense treatment, and they may also require medical supervision.
Inpatient residential treatment is usually private, and due to the expenses, it is not usually offered on the NHS or healthcare plans.
Patients will then have to pay upfront or create a payment plan with the inpatient centre.
Outpatient rehab in Darwen is designed for mild addiction and is therefore much more flexible.
This is not as intense as inpatient, nor is it residential. Patients are only required to attend the outpatient centre in Darwen to receive medication and attend therapy and counselling.
There is no maximum time that someone must spend in rehab. During inpatient treatment, patients will continue their programme until it is finished, but they will likely move to outpatient treatment after that.
The only requirement is the detoxification process, required for both inpatient and outpatient rehab in Darwin. This process is only necessary if the addiction is physical, and will offer patients a better chance of successful recovery.
The process of detoxification has three main phases. The first phase will be an evaluation of substance abuse, including any other health conditions. This will allow the clinicians to tailor specific treatments.
The patient will then go through a process of stabilisation. These withdrawals will be aided by extra medication along with professional supervision. Patients will then enter their appropriate treatment programme in Darwen once the substance has completely left their system.
Therapy and Counselling at Rehab in Darwen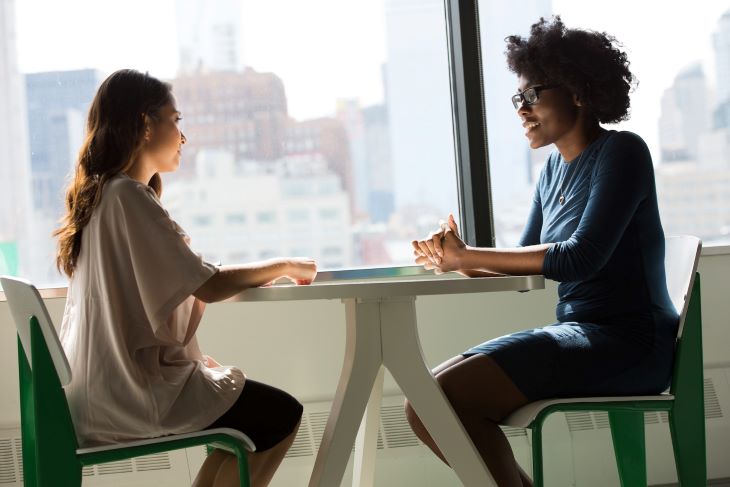 Both inpatient rehab and outpatient rehab have similar success rates, as they have different benefits for different patients.
Rehab offers a chance for patients to increase their quality of life, including:
Getting clean and staying sober
Coping mechanisms and techniques
Discussing the consequences of addiction
Associated health conditions
Social support
The most successful form of addiction therapy is behavioural therapy. Cognitive behavioural therapy (CBT) is a combination of counselling and therapy used primarily to treat mental health but has since been used for addiction purposes. [8]
CBT, founded in the 1960s, works on the causal connection between thoughts, feelings, and subsequent behaviour.
CBT teaches patients that addictive behaviour is born out of addictive thoughts, so they must work on their reactions to these thoughts.
These feelings are usually based on previous trauma, stress, and specific experiences. When an addicted person is used to reacting a certain way to these factors, it will lead to substance abuse.
When these feelings and thoughts are better understood, the patient will be better equipped to work on their addiction.
CBT helps patients:
Understand the reasons behind their addictive thoughts
Helps patients dismiss their insecure and false beliefs that lead to addictive behaviour
Use specific tools to work on addiction and mental health 
At Rehab Recovery, we offer free advice from a team of non-judgemental professionals, many of whom are in recovery and understand how hard it can be to change your relationship with addiction.

For more information about rehab in Darwen, simply reach out to our 24/7, confidential hotline on 0800 088 66 86.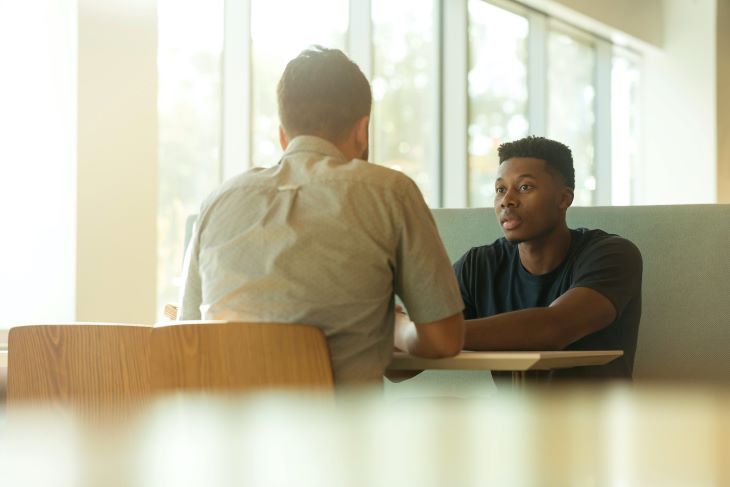 Dialectical behavioural therapy (DBT), a form of CBT, works in a similar fashion but works primarily on those who struggle to regulate their emotions.
If patients are struggling with motivation to attend therapy and counselling at rehab in Darwen, rehab will offer a variety of strategies to help this.
Firstly, patients will go through the process of motivational interviewing.
Motivational interviewing is an activity where therapists examine the worries that patients may have about addiction and their treatment.
Contingency management also works on motivation following motivational interviewing.
Contingency management uses specific incentives to motivate the users to enter treatment, such as supermarket vouchers. [9]
There are also alternative treatments, such as holistic therapy.
Holistic therapy works on the mental, physical, and spiritual well-being of the patients. Treatment is not a 'one size fits all' approach, as recovery is different for everyone.
Holistic therapy aims to:
Aid emotional regulation
Alleviate stress
Apply learning mechanisms
Align the body, mind, and soul
Develop the patient's values
Help patients stay motivated
Improve mood
There are many different types of holistic therapy, such as:
Acupuncture
Massage therapy
Art and adventure therapy
Aftercare After Rehab in Darwen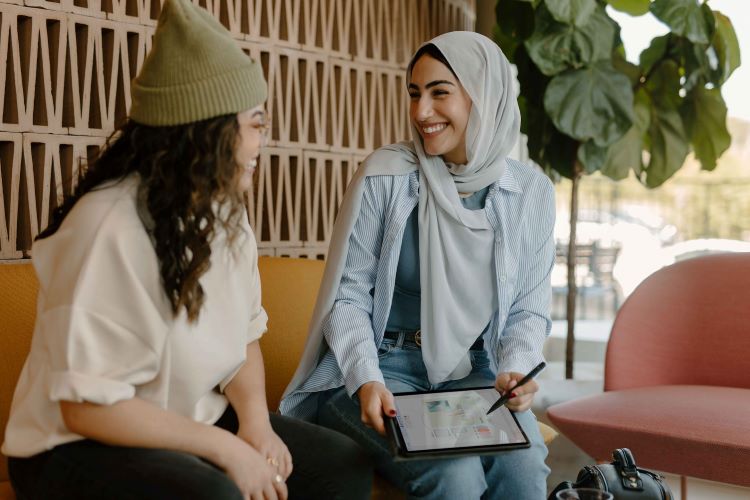 Recovery does not stop when a programme finishes – a successful rehabilitation will involve the patient working on themselves for life, even after they have left rehab in Darwen.
This is called rehab aftercare, helping patients incorporate what they learnt during rehab into daily life at home.
Rehab aftercare in Darwen will help patients work on:
Coping skills and sobriety mechanisms
Self-efficacy and belief systems
Long-term sobriety and recovery
Identification of risky situations and how to react
Sustainable and realistic habits
Coming out of rehab and straight back into usual routines can be very difficult without the right support.
Patients ought to fully commit to a long-term recovery plan in Darwen in order to give themselves their best chance of success.
Rehab aftercare is similar to the process of recovery from other healthcare treatments.
For example, patients will educate themselves further on their condition and how they are developing into recovery, along with any potential risks they have encountered.
Common aftercare programmes involve 12-step facilitation groups such as Alcoholics Anonymous and Narcotics Anonymous.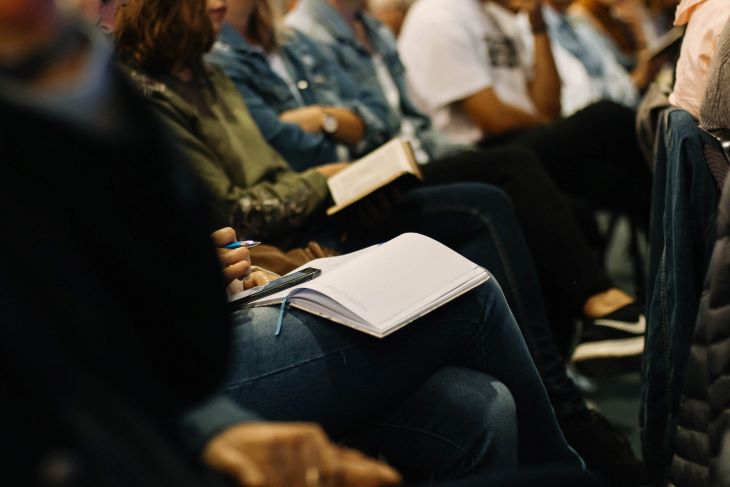 These groups follow 12 step programmes to help patients, offering a safe and anonymous space to exchange information.
The following 12 steps are used by Alcoholics Anonymous:
We admitted we were powerless over alcohol – that our lives had become unmanageable.
Came to believe that a Power greater than ourselves could restore us to sanity.
Made a decision to turn our will and our lives over to the care of God as we understood Him.
Made a searching and fearless moral inventory of ourselves.
Admitted to God, to ourselves and to another human being the exact nature of our wrongs.
Were entirely ready to have God remove all these defects of character.
Humbly asked Him to remove our shortcomings.
Made a list of all persons we had harmed, and became willing to make amends to them all.
Made direct amends to such people wherever possible, except when to do so would injure them or others.
Continued to take personal inventory and when we were wrong promptly admitted it.
Sought through prayer and meditation to improve our conscious contact with God as we understood Him, praying only for knowledge of His will for us and the power to carry that out.
Having had a spiritual awakening as the result of these steps, we tried to carry this message to alcoholics and to practice these principles in all our affairs.
Alcohol addiction and drug addiction can both be treated at the recovery programmes and substance misuse services in Darwen.
There are many rehab options and treatment options available to aid all recovery journeys.
A sustainable recovery requires effort, motivation, and collaborative partnership with recovery workers.
Service users can choose from a range of treatment options in Darwen, including residential treatment centres, outpatient centres, and dual-diagnosis treatment centres.
The journey to recovery will not be easy or short, but the recovery centres and medical professionals in Darwen will make this journey easier.
At Rehab Recovery, we offer free advice from a team of non-judgemental professionals, many of whom are in recovery and understand how hard it can be to change your relationship with addiction.

For more information about rehab in Darwen, simply reach out to our 24/7, confidential hotline on 0800 088 66 86.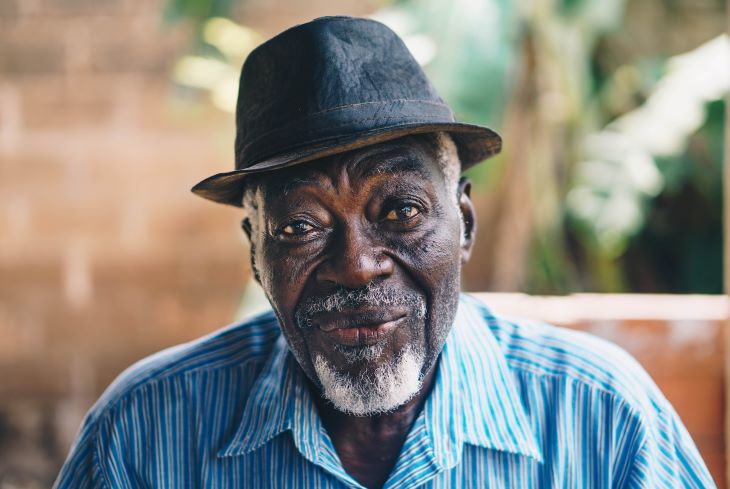 References
[1] https://www.lancashire.gov.uk/media/897959/health-behaviours-jsna-substance-misuse-extract.pdf
[2] NIDA. 2020, July 13. Drug Misuse and Addiction. Retrieved from https://nida.nih.gov/publications/drugs-brains-behavior-science-addiction/drug-misuse-addiction on 2023, February 25
[3] Goldstein RZ, Volkow ND. Dysfunction of the prefrontal cortex in addiction: neuroimaging findings and clinical implications. Nat Rev Neurosci. 2011;12(11):652-669. doi:10.1038/nrn3119
[4] https://www.mentalhealthfirstaid.org/external/2019/03/is-addiction-a-choice/
[5] https://newsinhealth.nih.gov/2015/10/biology-addiction
[6] https://www.hopkinsmedicine.org/johns_hopkins_healthcare/downloads/all_plans/CAGE%20Substance%20Screening%20Tool.pdf
[7] https://www.sgu.edu/blog/medical/inpatient-versus-outpatient/
[8] McHugh RK, Hearon BA, Otto MW. Cognitive behavioral therapy for substance use disorders. Psychiatr Clin North Am. 2010 Sep;33(3):511-25. doi: 10.1016/j.psc.2010.04.012. PMID: 20599130; PMCID: PMC2897895.
[9] https://motivationalinterviewing.org/understanding-motivational-interviewing